Morning Run: A wet one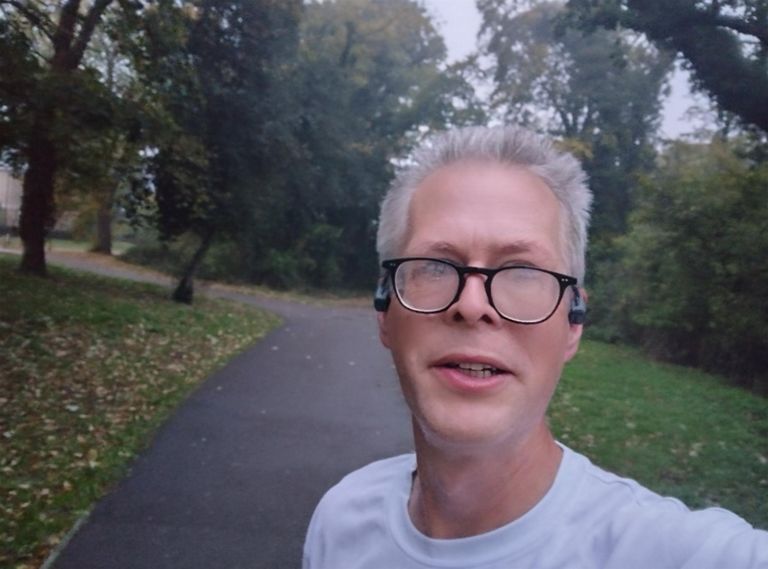 steevc just finished a 7.08km run, that lasted for 41 minutes.
This run helped steevc burn 553.0 calories.
---
Description from Strava:
If you see these tags on Strava they are used by an app to make a post on Hive where I can earn from what I write.
The forecast said it could rain today. When I went out it seemed dark compared to other recent runs. I could feel some dampness in the air and set off up the road.
As I got to West Drive it started to actually rain, but that does not really bother me. You can see my glasses got wet and that hampered my vision. I needed to watch out for trip hazards. I heard some honking as some geese flew over. It was only a couple, but I have seen many more around here at times.
I trudged up the hill to Fairfield to do a lap there. My legs were feeling tired, so I did not push too hard. On the way back down I tried increasing the pace and managed to keep it up for a while. I did another 'sprint' on the way home. Strava shows this increased my heart rate a bit.
I got splashed by a car along the High Street, but I was already soaked through by then anyway. I was glad of a warm shower when I got back.
parkrun is short of volunteers again, so I may need to help out on Saturday. I want to run, but without volunteers it will not happen at all.
Run free and stay well.
---
If you would like to check out this activity on strava you can see it here:
https://www.strava.com/activities/7991076004
About the Athlete: Older guy trying to keep fit, but still hope to go quicker.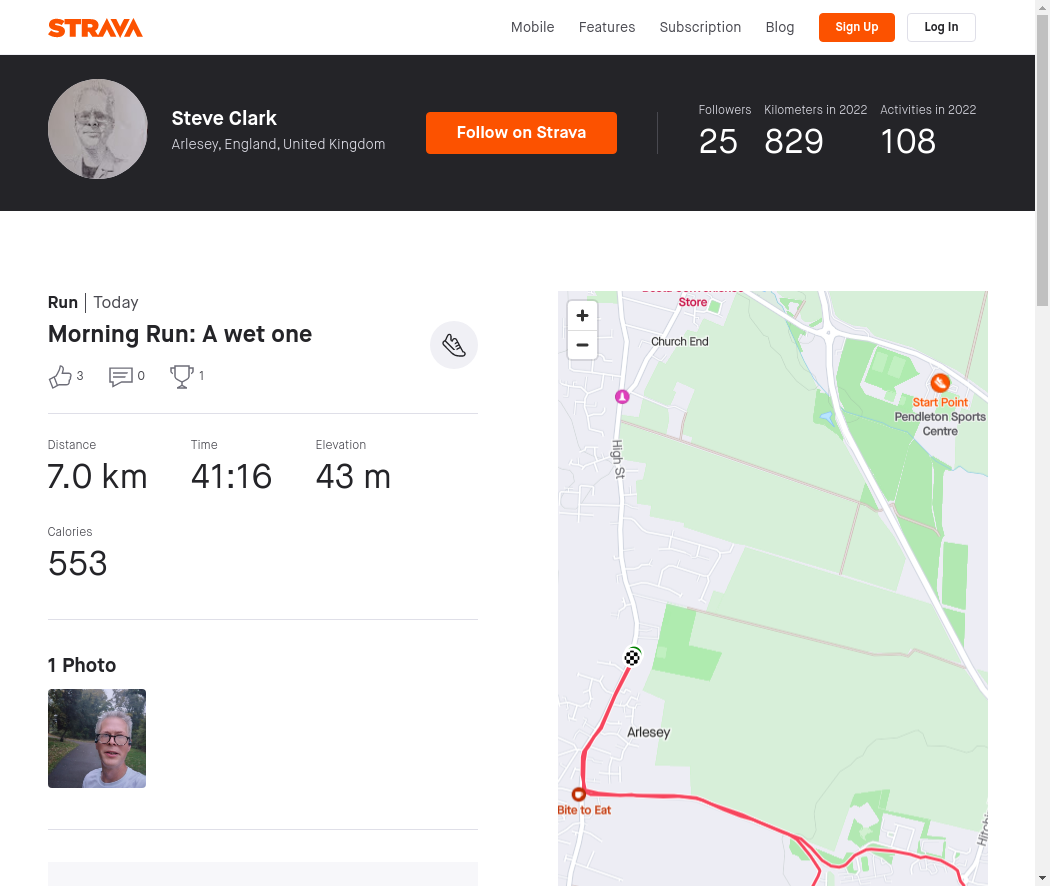 This is an automated post by @strava2hive and is currently in BETA.
---
---