Morning Run: Long and winding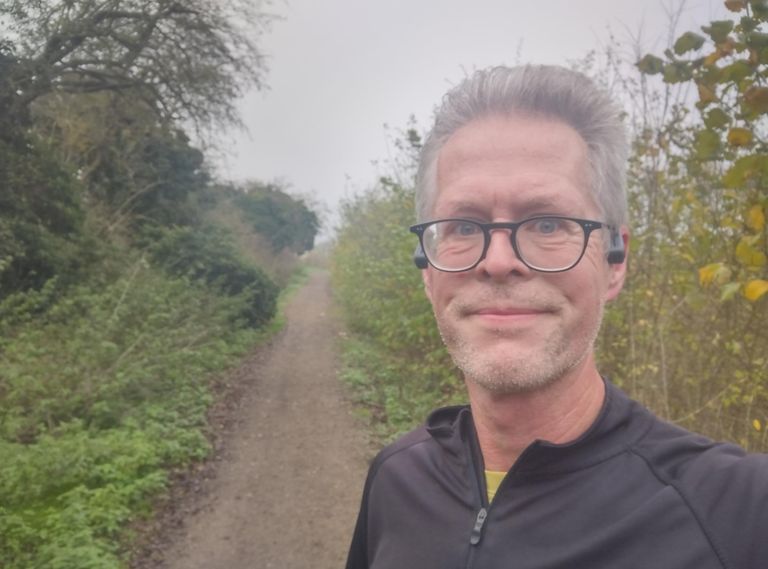 steevc just finished a 14.69km run, that lasted for 84 minutes.
This run helped steevc burn 1063.0 calories.
---
Description from Strava:
It was a bit misty this morning, but not too cold. I set off with an idea for a route in mind, but it changed as I went on.
I was heading to Stotfold, but decided to take the track across the fields towards Astwick and then into the back of Stotfold. Then I noticed a path I had not taken before. This led me to a big common with various tracks to check out. There were a few dog walkers there. At one point I saw a bridge across a stream, but it turned out to be fenced off, so I carried on and eventually emerged on a road I do know.
Then I headed out on the Norton road, but turned off to pick up the track that is part of the Letchworth parkrun. 'Carnage Corner' was not looking too churned up despite recent rain. That is a long uphill stretch and was one of several parts I walked. It looks like preparations are being made for some building on the fields around the recreation ground. That will be a shame.
On the rec there were some soccer games going on. Just after that I spotted my friend Graeme coming the other way. We quite often seem to meet on our long runs. He had just climbed the big hill that I got to run down. I have to control my speed as you could easily trip there as your legs go too fast. The path after the stream at the bottom was not too muddy and I managed a personal best on that little climb (called My Lovely Horse on Strava).
I did a lap of Fairfield before heading back to Arlesey, but my legs had had enough by then. parkrun on a Saturday takes a lot out of me, but I think these longer runs help my endurance and I take it a bit easier to chill out.
As usual I have things to do in the house and garden today. Enjoy your Sunday.
---
If you would like to check out this activity on strava you can see it here:
https://www.strava.com/activities/8110474442
About the Athlete: Older guy trying to keep fit, but still hope to go quicker.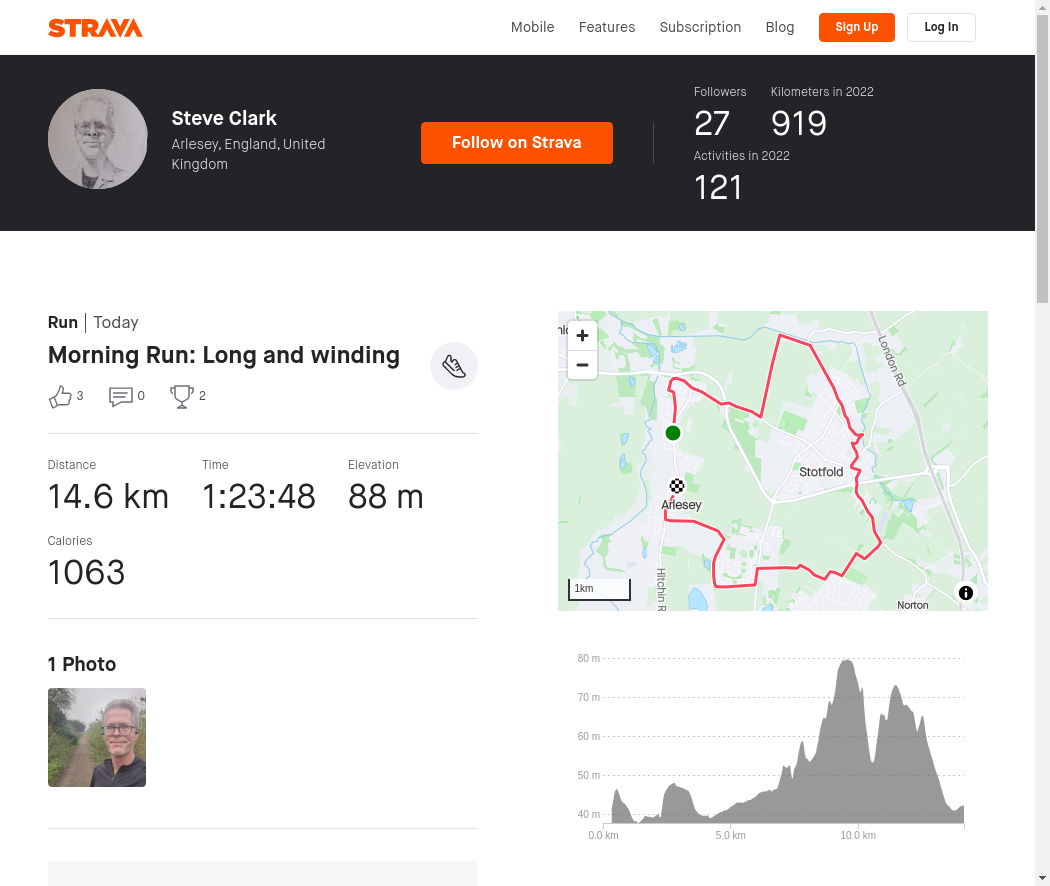 This is an automated post by @strava2hive and is currently in BETA.
---
---