Morning Run: Dark, wet, cold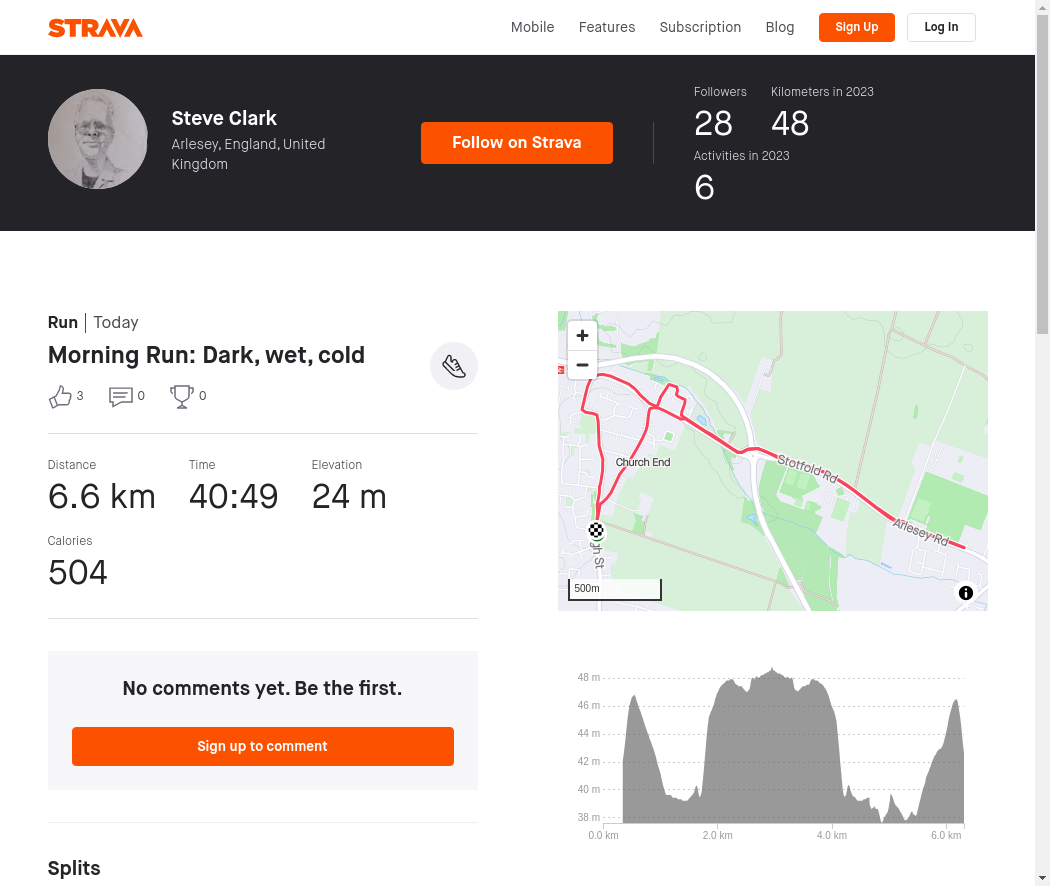 steevc just finished a 6.66km run, that lasted for 41 minutes.
This run helped steevc burn 504.0 calories.
---
Description from Strava:
My legs were feeling tired yesterday after my weekend of running. I did have to run a little for the train yesterday, but it is always much harder when not in proper running gear. Today was just about getting out there. The forecast was for rain and it was accurate.
It is never fun going out when it is already raining, but I knew it would not be for long. I ought to get another waterproof jacket, but for now I was resigned to getting wet. I opted to run on paths that might be better lit than some of my routes. I was out a bit earlier than usual and so hoped to miss the crowds of kids going to school.
The dark and rain are not a great combination with glasses as those get wet and steam up, so I need to be watching out where I tread. The car headlights do not help matters. I got by without any trips anyway. On the way to Stotfold I used the cycle path, but would have been better off on the pavement (that is the footpath in the UK, not the road as in the US) that was better lit.
It was not the most fun run, but I am glad I went. On the way back I did see a few kids walking or cycling. I also saw some fellow runners, so I was not the only mad one. At this time of year you have to get out when you can to maintain your fitness.
There were so many cars out as people go to work, so I took the quieter roads through Arlesey to get home. I was pretty soaked by the time I got back. I often splash my face after a run to get some of the sweat off. There was some of that, but the warm water was welcome too. I needed to dry my hair anyway. I had breakfast and then a nice shower before I started work.
Have a great day and run free.
---
If you would like to check out this activity on strava you can see it here:
https://www.strava.com/activities/8367501762
About the Athlete: Older guy trying to keep fit, but still hope to go quicker.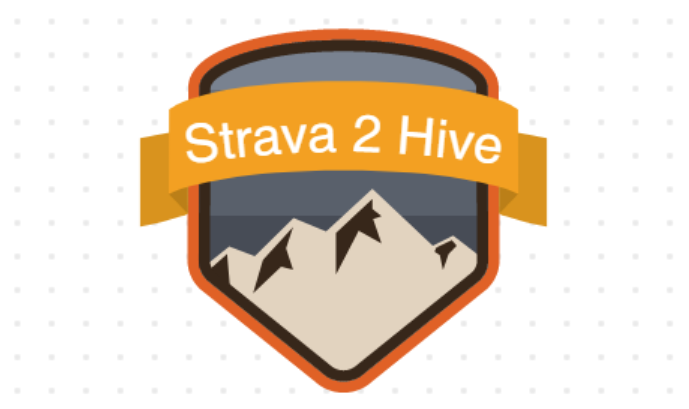 This is an automated post by @strava2hive and is currently in BETA.
---
---