Morning Run: Warming up

steevc just finished a 7.05km run, that lasted for 42 minutes.
This run helped steevc burn 483.0 calories.
---
Description from Strava:
The forecast said it would be raining this morning, but it actually was not. Mind you, it was a bit windy, but relatively warm. I felt I could risk just going out in t-shirt and shorts.
So it was not too bad out there. Still a little dark, but it got lighter as I went on. I felt I could risk a lap of Fairfield that would not all be lit. My main concern is seeing where I am treading, but with slushy leaves and stuff around you take your chances anyway.
I am a little lacking in energy, but then I feel like I have a slight cold. Nothing serious, so please do not worry yourself on my behalf. It just means I cannot push as hard as I would like to. I was out last night at a pub jam session. A few Hivers there including a new one I will announce soon when he posts. I had a couple of beers and played lots of songs on the ukulele.
I will try to keep running when I can through this year. I am also working on my push-ups, but those are hard. I feel I should be able to do more.
Run free and join Hive :)
---
If you would like to check out this activity on strava you can see it here:
https://www.strava.com/activities/8378570159
About the Athlete: Older guy trying to keep fit, but still hope to go quicker.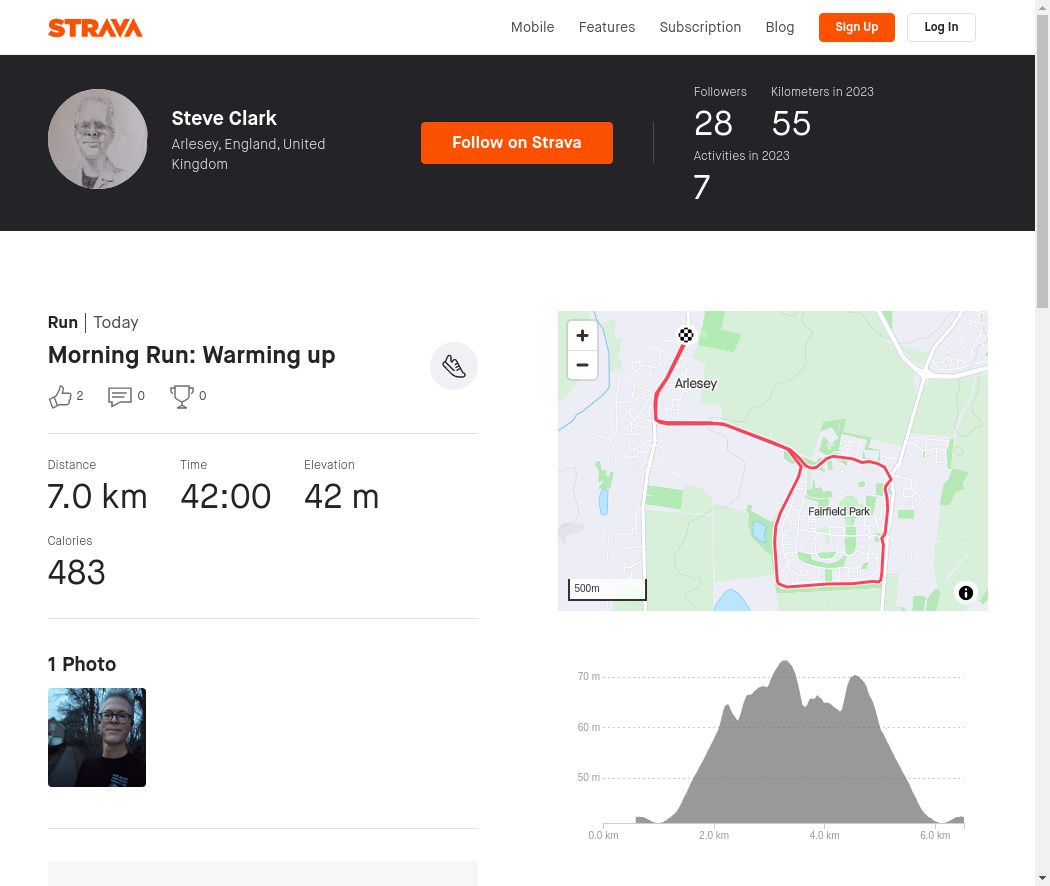 This is an automated post by @strava2hive and is currently in BETA.
---
---