Morning Run: Chilly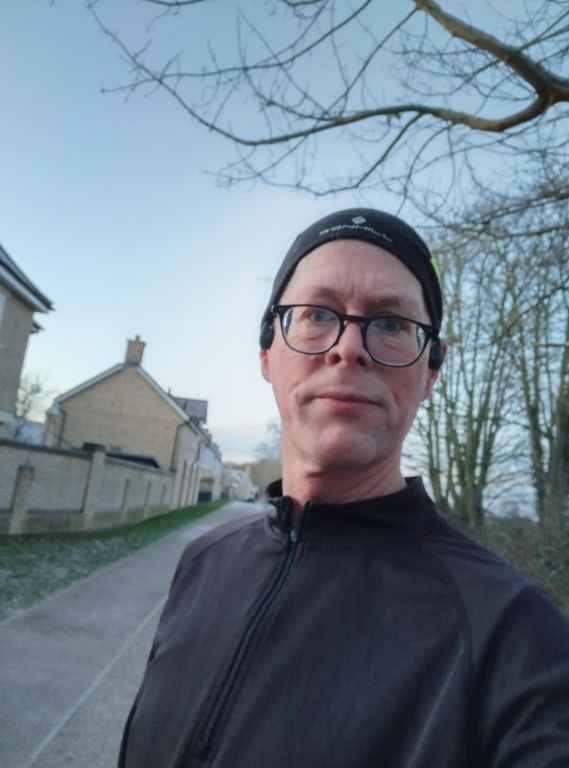 steevc just finished a 7.08km run, that lasted for 43 minutes.
This run helped steevc burn 483.0 calories.
---
Description from Strava:
It has turned cold again here. Strava reckons it was -1C, but feeling like -6C. I decided hat and gloves were a good idea, but was still in shorts. I just did the usual loop around Fairfield. That has a fair bit of uphill even though I was not very quick.
I was not pushing too hard today. It was frosty and so I was wary of it being slippery, but it was not too bad. When I got back I had to take the chickens' water in to thaw it out. I forgot to fetch it in last night.
It was fairly quiet out there, but the two old guys I usually see were out for their morning walk. I also saw at least one black squirrel. I quite like these crisp mornings and it is getting a bit lighter now.
Podcast listening was Chasing Tone about guitars and the Drumeo show that was mainly about whether drumming 'influencers' are real musicians. The lines are blurred these days. Your online following can be more about your personality than your talent, but there are a lot of great musicians who just make videos.
Run free!
---
If you would like to check out this activity on strava you can see it here:
https://www.strava.com/activities/8410598522
About the Athlete: Older guy trying to keep fit, but still hope to go quicker.
This is an automated post by @strava2hive and is currently in BETA.
---
---