Morning Run: Rock and roll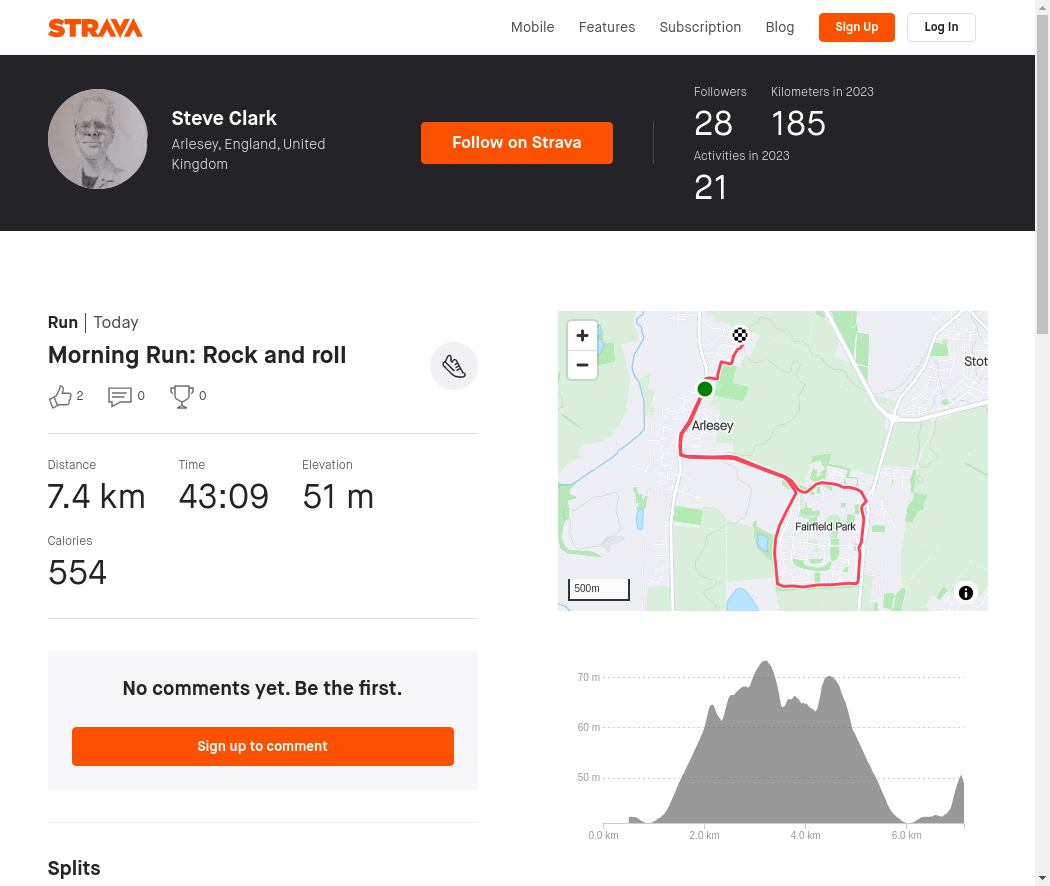 steevc just finished a 7.44km run, that lasted for 43 minutes.
This run helped steevc burn 554.0 calories.
---
Description from Strava:
I was out at our pub jam session last night for the first time in a while. There were ten of us, so it took a while to get around the cicle, but I still played a few songs including Bowie, Prince and The Police. I did not drink much, but the beer can still affect my system and make me feel a bit off my best. You can see a photo of the gang here.
I had just woken up when I got a phone call about a delivery. The guy turned up soon afterwards with our new gates that I had to bring into the garden before I ran. I had to check on the chickens too. It was not as cold as I expected, but I had still taken their water in so it did not freeze. I managed to find a pair of running shorts that I had been missing for a while. They got buried in the drawer under lots of shirts and socks.
I opted to just do a run around Fairfield rather than any intervals. Going up the hill is a good workout anyway. It is nice when it gets lighter at this time of year after the winter darkness and as it was just above freezing it felt relatively warm.
I was not going for a fast time and just tried to keep the pace up on the climbs. There are a couple of little jumps to do over various barriers to keep me alert.
I saw a few other runners today. As I have said before I keep seeing different people when I go out. It is impressive how many runners there are around here.
I listened to a podcast about the music industry and then some Cryptomaniacs about what is happening on Hive. Seems someone made a big investment in HBD to get a nice income.
Run free and have fun.
---
If you would like to check out this activity on strava you can see it here:
https://www.strava.com/activities/8530580794
About the Athlete: Older guy trying to keep fit, but still hope to go quicker.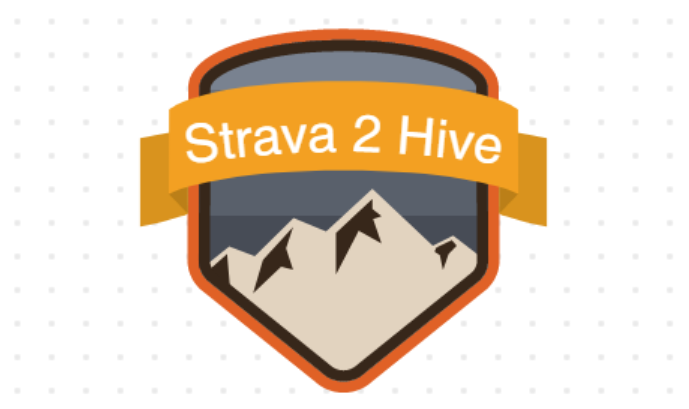 This is an automated post by @strava2hive and is currently in BETA.
---
---