Morning Run: Rambling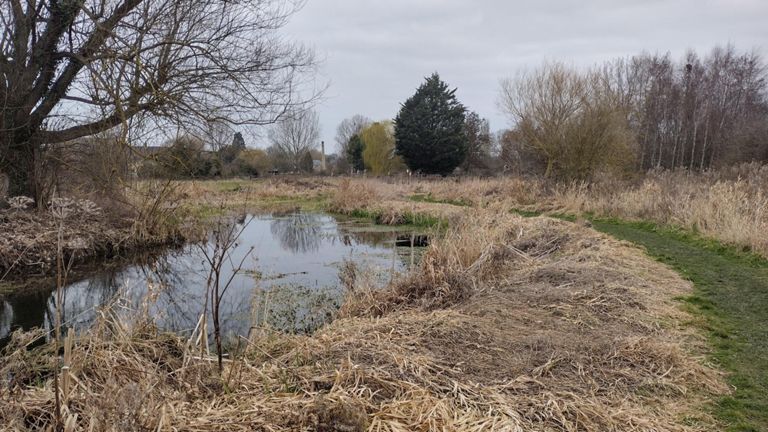 steevc just finished a 18.81km run, that lasted for 116 minutes.
This run helped steevc burn 1440.0 calories.
---
Description from Strava:
I was up for a long run today. I missed a run during the week as I was away for work and then I was a tailwalker at parkrun yesterday. I was hoping I would have the energy to make up for that, but I had half a banana before heading out anyway.
I was planning to do a loop over to Letchworth, but clockwise this time. As I ran towards Stotfold I decided to take the long straight path across the fields. Then I thought I would take the lanes round the north of the village, which I have not run before. There is no path there, but there is very little traffic.
That brought me out by the old mill and their nature reserve that I had not been to. There was nobody about, but I was impressed. They have boardwalks and hides around it so you can explore the river and ponds. I saw ducks, a swan and a heron took off as I approached. That is my second sighting of a grey heron in two days. I thought there might be a way out at the far end, but I had to loop back to where I came in.
I decided I may as well continue into Norton via the Greenway and then head home over the Grange where Letchworth parkrun happens. There was a load of soccer going on there today.
Then it was down the big hill and through Fairfield to get home. This was my longest run in a while and gives me confidence I could do the Greenway half marathon in May. I was just over two hours last year and would like to improve on that.
My podcast listening was BBC Digital Planet (Ukraine drone spotting app and Brazillian weather super computer), Cryptomaniacs (Hive chat) and Richard Herring interviewing comedian Tim Key.
This run will be picked up by @strava2hive to appear here where it can earn for me. If you want a Hive account let me know.
---
If you would like to check out this activity on strava you can see it here:
https://www.strava.com/activities/8662724270
About the Athlete: Older guy trying to keep fit, but still hope to go quicker.
This is an automated post by @strava2hive and is currently in BETA.
---
---