Morning Run: Tepid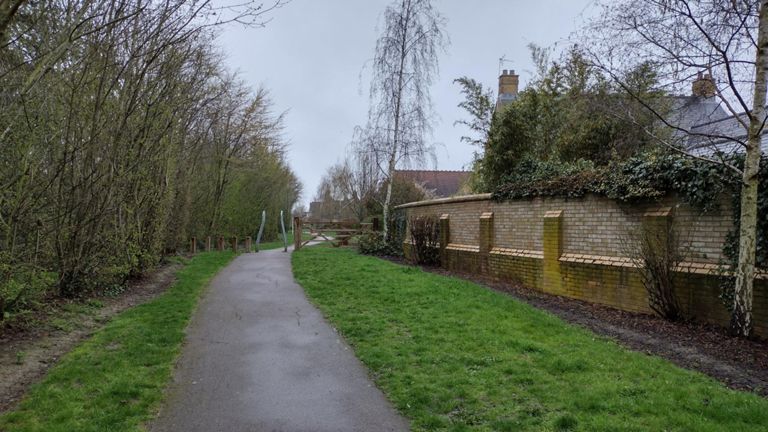 steevc just finished a 7.59km run, that lasted for 44 minutes.
This run helped steevc burn 558.0 calories.
---
Description from Strava:
The weather just keeps on changing. Two days ago we had sunshine and frost. Today it is about 9C and wet. It was not really raining, but felt damp. No need for a second layer or gloves this time.
As is often the case I felt sluggish to begin with. The jog up the road is my warm-up. By the village hall where it looks like they are digging to put in a water pipe there were a loads of papers across the path. They were too wet to see what they might have been and I was not stopping anyway. I carried on to West Drive where I exchanged 'good morning' with various people. The long climb up that very straight road gives me a workout.
I did the clockwise loop around Fairfield, but have not tried doing it quickly in a while. I ought to give that another go some time to try and beat my personal record. I do have to watch out for cars coming out of the estate though when I cross the road.
I took the photo at the highest point of the run, which is about 30m above home. I like these paths that are away from roads and it is a popular route for runners and walkers. From there it is mostly downhill and I picked up some speed then.
It is quite quiet in Arlesey now as the schools are off and the road closure means no through traffic. I saw a couple of other runners out there.
I finished with a loop around my block which involves another little climb, but it mean I finish coming downhill. We have a long weekend for Easter when I will try to fit in some running. My other half may be doing parkrun with me.
Run free.
---
If you would like to check out this activity on strava you can see it here:
https://www.strava.com/activities/8840749998
About the Athlete: Older guy trying to keep fit, but still hope to go quicker.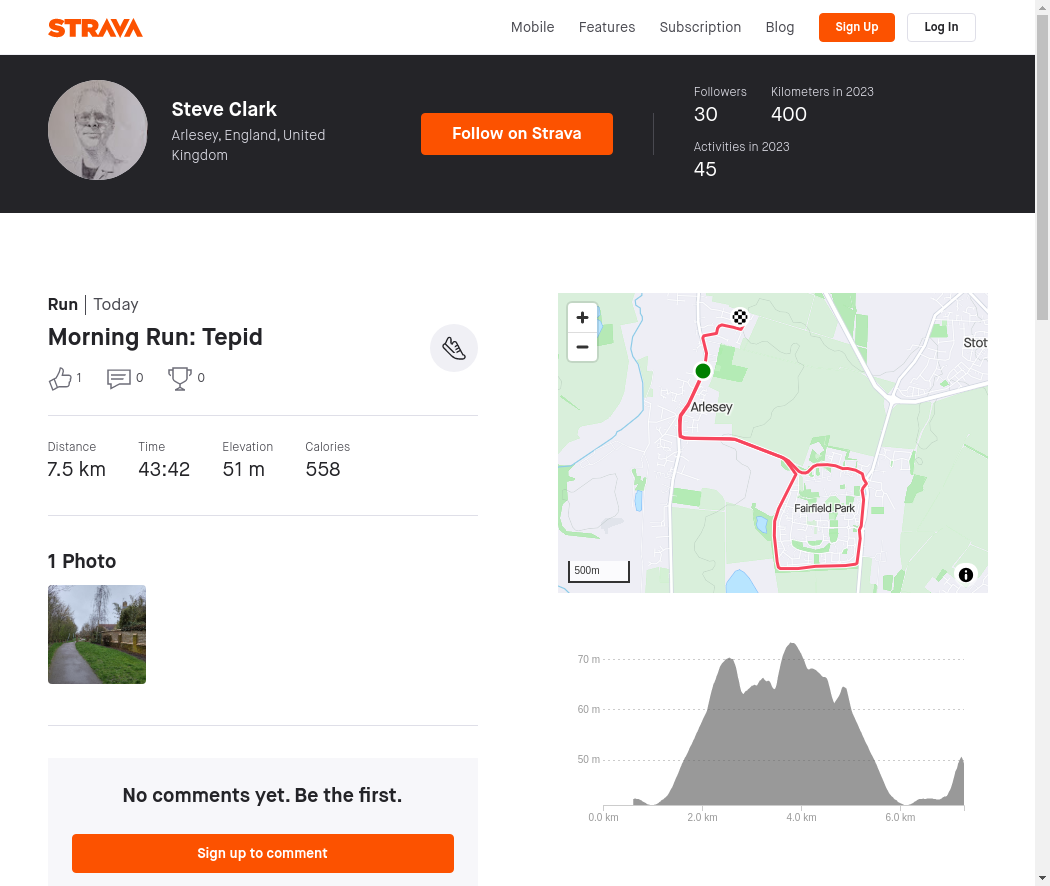 This is an automated post by @strava2hive and is currently in BETA.
---
---