Some running inspiration from a Hiver
Since I joined this platform I have found lots of inspiration for my running. We have all types of runner here from those who just jog around the park to triathletes and ultra-marathoners. I just do what I can to improve my own running, but I enjoy reading about how others are doing.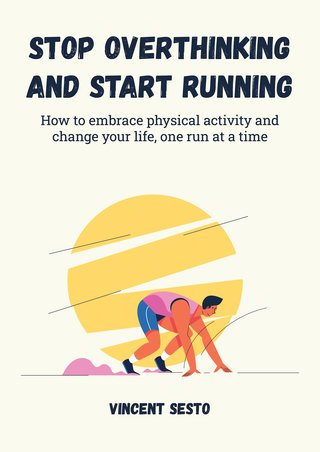 I know some people will think they cannot be a runner, but they should read this book by our own @run.vince.run. It can guide you through how to get started and what the benefits can be.
He provides plans for building a running schedule, tips on diet and getting enough rest, ideas for building strength and more from his own experience. He admits that he does not always get things right, but he has learnt a lot and enjoyed great successes in his running.
I will say that I spotted a few typos, but those do not detract from the content of the book. I think Vince can apply corrections for future buyers. On the Leanpub site buyers get free updates if more is added to a book.
For many years after I no longer had to do sport at school I did very little running and did not think it was something for me. I started again in my late 40s and am achieving far more than I could have imagined. I could have done with this book at the start, but I can still get something useful from it.
You can pay as little as $4.99 for the ebook, of which Vince gets 80%. You can pay more if you want to, but then you can also support him right here on Hive with your votes. I am sure my votes have given him many times what I paid for the book.
I have yet to write a book myself, but perhaps I will one day. Meanwhile I will keep writing about running and other topics on Hive.
Vince will get a share of the post rewards.
Run free!
---
---