Flying Low...
Taking advantage of the fantastic weather and since I had to go to the office to work today, I decided to go to the track near noon and try the new shoes on the blue rubber with a few 300m intervals at a good pace.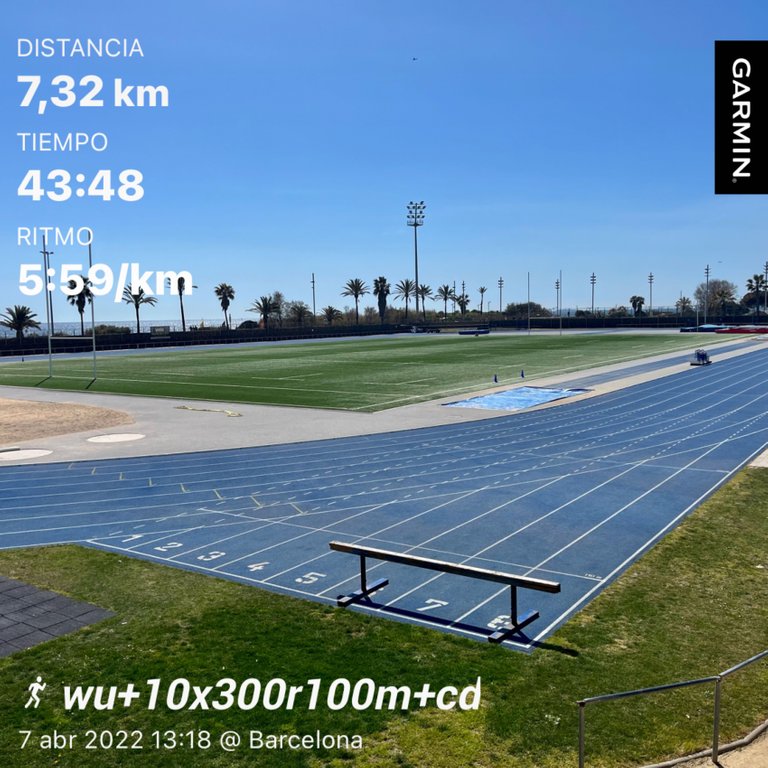 In particular, the training has been short but intense, 2km of warm up jog, some dynamic stretching and then 10 repetitions of 300m each at a pace of 22"/100m with a jogging recovery of 100m between repetitions. The key is never stops running.
I've finished another 1.2 km of Cool down Jog without shoes on the artificial grass, mainly to relieve stress on my poor feet.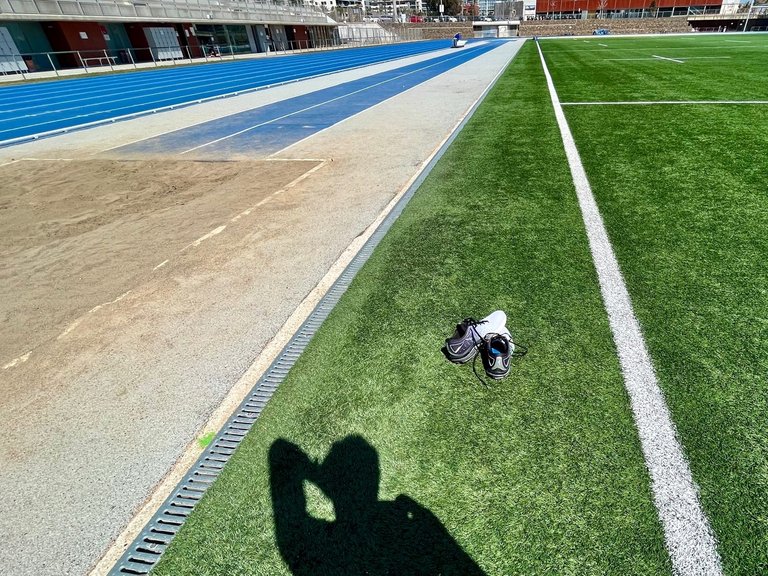 Quite a demanding workout for my current fitness level but it's been great to be running fast on the track again.
The last repetition was very fast, 1'02" for 300m which is equal to a pace of less than 3'30"/km...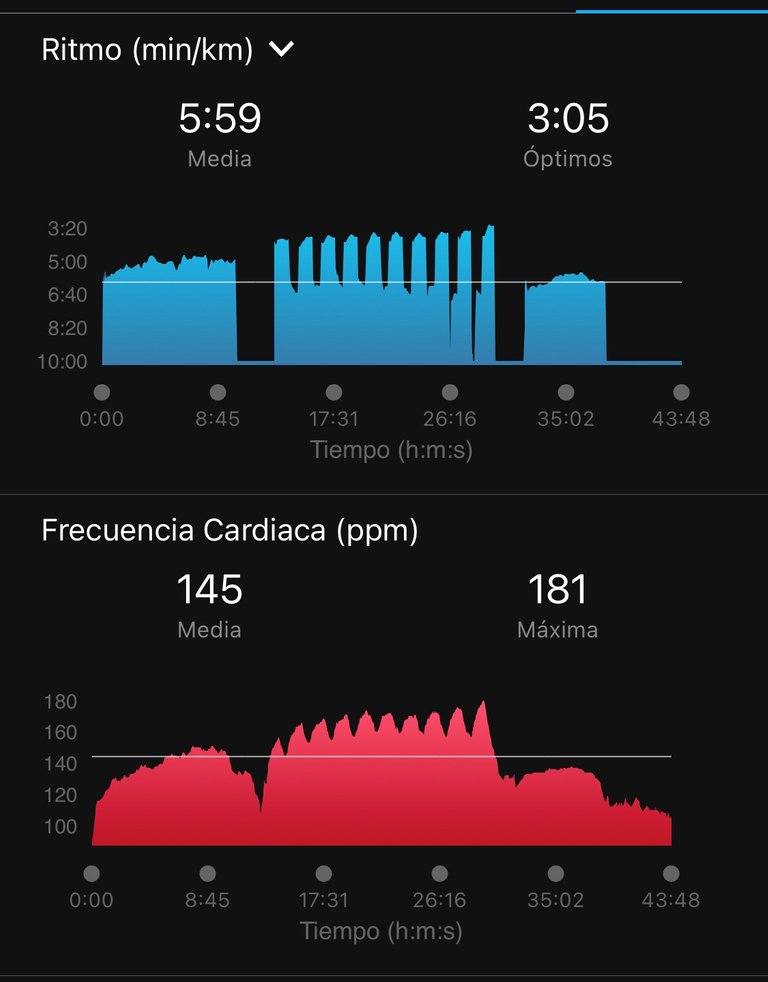 Still far from my best level of shape, these repetitions were easier for me a couple of years ago where I used to do all of them below 1' and also with higher number of repetitions.
Keep on running!
---
---