Race aborted...
Damn, I've been unlucky!
I have been preparing a lot for this 5000, a race that I really like because it is night and the temperature is cool enough to have good performance... in fact, it has been in this circuit where I have achieved my best times in recent years in this category, 17'11" was the last of them more than 3 years ago...
Everything was going well, the quality training sessions were great, I was planning to do a competition in progression, starting conservatively so as not to go over the line and progress from km 2, from less to more... my goal was to obtain a record for under 19'...
But...
Suddenly, just 50 minutes before the start of the race, my son, who was spending the weekend at a friend's house, called me on the phone telling me to go look for him because he had a fever and was vomiting...
My wife is out of my reach so I had to abort the race and go look for my son, still wearing the competition shirt, my racing shoes and the bib on...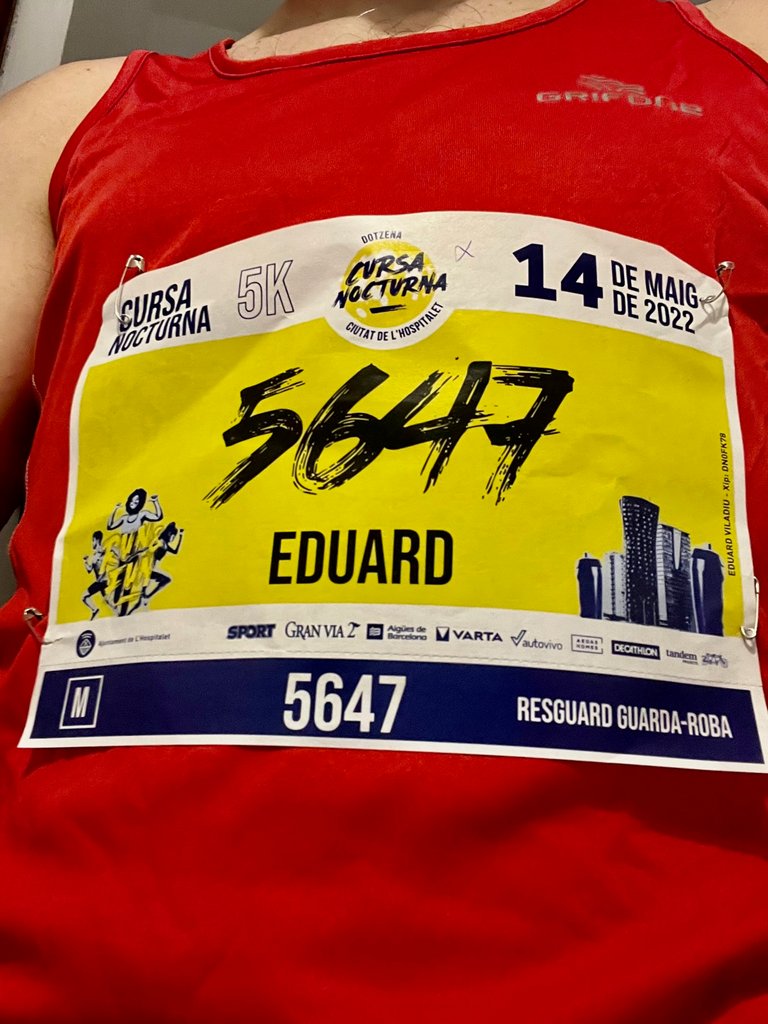 Total frustration...
My son is at home and although he is improving and sleeping after the dose of fever reducers, the whole case has been a good scare... I hope it's nothing. Let's see how he wakes up tomorrow because I think he's going to sleep all night...
Regarding the race, well, nothing, 15 Euros lost... I'll have to find another opportunity...
The important is...
Keep on running!
---
---