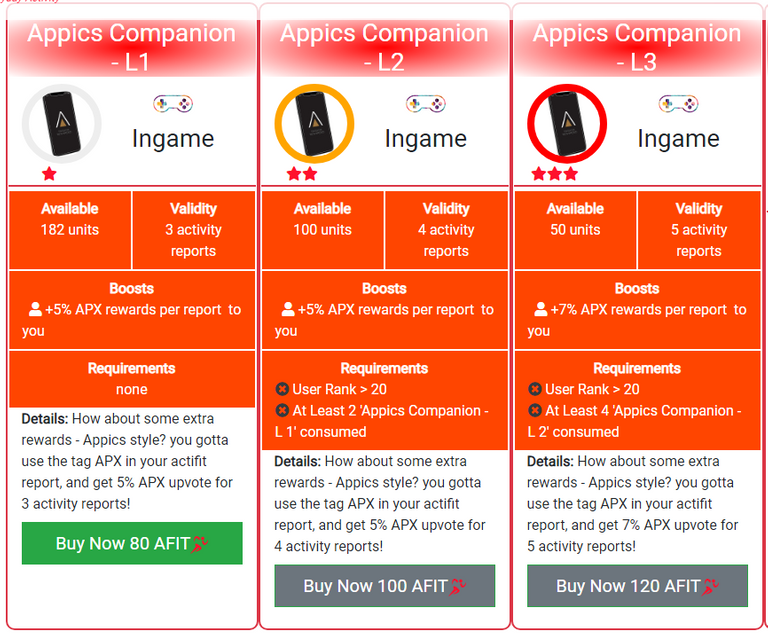 New "Appics" Gadgets Launched To Market!
As we had launched around 2 weeks ago the "Get in shape challenge", we decided, in partnership with Appics team, to kick off new gadgets onto our Actifit market, which would allow our actifit users to earn appics upvotes.
The new gadget is called "Appics Companion", which when used will allow your report to earn special levels of extra votes by the @actifit.appics account, currently holding 100,000 APX.
Please note that the report needs to ave the "APX" tag used, otherwise you will not be able to benefit (or consume) the gadget.
The gadget comes in 3 levels, similarly to the other existing gadgets. Level 1 is available to all participants, while level 2 and 3 become available after preset conditions involving your user rank and using prior levels of the gadget. Check the screenshot above or the market listing to read further details about each gadget.
So if you haven't joined the get in shape challenge yet, what are you waiting for? Make that change, earn your rewards, grab those gadgets and let's get healthier !!
Tons of AFIT & APX tokens to win by taking part, the earlier you join, the more you can earn!
Here is a short recap of the rules and rewards:
The more activity and progress reports you post, and the further you progress, the higher your rewards!
As always, every actifit post with at least 5,000 activity earns STEEM, AFIT, and SPORTS tokens from upvotes.
Using the #getinshapechallenge hashtag will enable you to extra upvotes from the @actifit.appics account, which will distribute rewards in APPICS tokens (APX).
Progress report videos posted on the APPICS App will earn STEEM and APX tokens from upvotes of the APPICS account, at the rate of one per week.
In addition, special APX rewards will be distributed:
-- A total of 3 Appics progress reports & 12 Actifit activity reports (with hashtag #getinshapechallenge) will earn you an extra 50 APX + 500 AFIT tokens.
-- A total of 5 Appics progress reports & 20 Actifit activity reports (with hashtag #getinshapechallenge) will earn you an extra 100 APX + 1,000 AFIT tokens.
-- A total of 6 Appics progress reports & 24 Actifit activity reports (with hashtag #getinshapechallenge) with proven progress will earn you an extra 200 APX + 2,000 AFIT tokens.
Grand prize: 5 Top participants with the most recorded progress and actual progress (chosen by the actifit & appics teams) will also earn the grand prize of 1,000 APX + 10,000 AFIT tokens each!
If you missed the original announce, check it out here
Support For Detailed Post Voters Per Token On Actifit.io
Since we added support recently to display the different rewards per post covering all steem-engine tokens, we decided that it would also make sense and bring valuable information to see who voted in what value, not just in Steem, but also in the other tokens.
So now within your post view on actifit.io, while clicking on the voters' list, you have a new drop down allowing you to select the token, and which would update the voters' list in this specific token.
The list of tokens will only contain the ones which the post has pending as rewards.
Standard Voters' View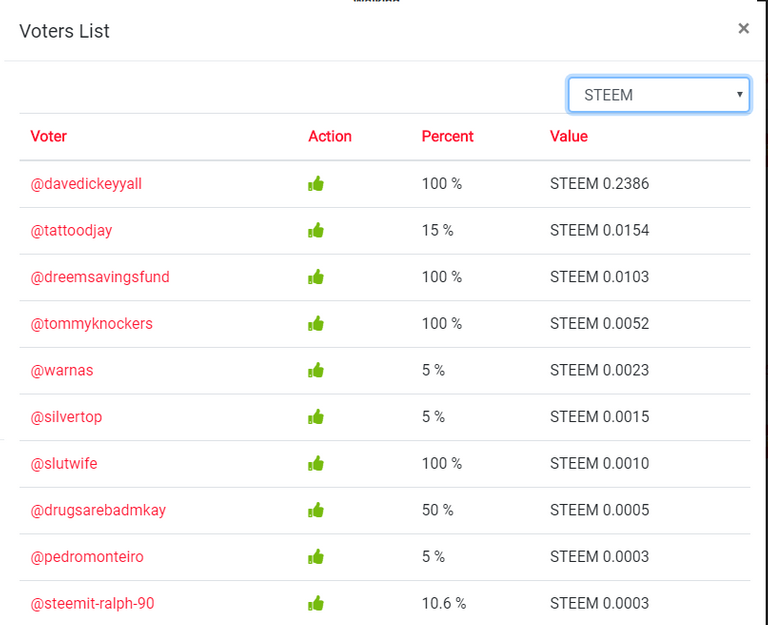 List of Reward Tokens on Post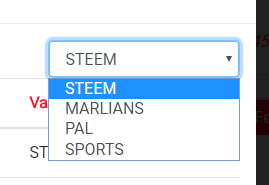 Token Specific List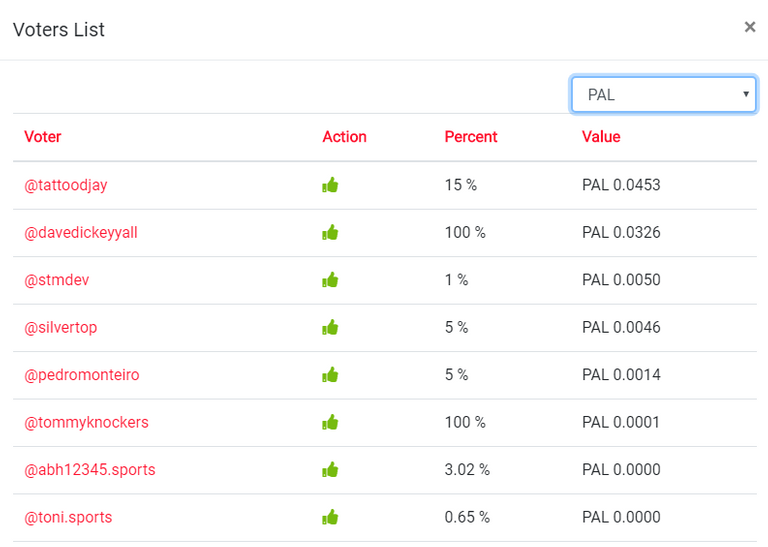 Top Daily Actifitters
Our latest voting rounds included 693 rewarded reports.
Below are the top 20 actifitters from this round. Well done guys !!
A kind reminder to all actifitters: some versions of esteem app still cause issues when used to edit your reports, via removing essential info Actifit uses to identify proper reports. This prevents related reports from receiving rewards.
Until this issue is officially fixed via the esteem team, we advise that you use other Steem interfaces for editing, including our own actifit.io, steemit, busy or others.
Doubled UP Rewarded Actifitters
Today's Random Double Up Reward went to @ekushya & @sharpshot!
This lead to doubling up the AFIT token rewards and the STEEM upvote value.
Congrats! & Don't forget to claim your "Lucky Doubled Up" badge on your actifit.io profile page.
| Rank | Actifit Member | User Rank | Activity Count | AFITs Rewarded | @actifit Upvote | Post Link |
| --- | --- | --- | --- | --- | --- | --- |
| #9 | @ekushya | 58.236 | 27897 | 283.4433 Tokens | 4.1% | post* |
| #51 | @sharpshot | 55.66 | 10898 | 182.88 Tokens | 2.28% | post* |
Will your rewards get doubled UP tomorrow? :)
Our Newest Actifitters
During the last voting round, we were happy to welcome the below new actifitters, joining more than 4,000 unique users who had posted an actifit report.
Our recent joiners are: @elima, @tugbabeauty, @dubem-eu, @lestrange, @deathcross, @grow1987, @lataactifit and @coachlee2525.
Feel free to check out their recent reports and welcome them to the Actifit community!
Delegation Status
Actifit continues to receive amazing support by the community. We would like to extend our thanks to everyone who is continuously supporting Actifit.
Below is the recent delegation updates' list:
@bodie7(10 SP)
@runridefly(12,171 SP)
@ecoinstant(200 SP)
@publicumaurora(550 SP)
@roshne(104 SP)
@axeman(4,900 SP)
@awesomegames007(4,676 SP)
@pouchon(10,002 SP)
@cgames(829 SP)
@c4cristi3(806 SP)
@mcoinz79(10,002 SP)
@rubix1901(1 SP)
@danmaruschak(800 SP)
@purepinay(100 SP)
@evernoticethat(285 SP)
@flaxz(600 SP)
Thank you to all delegators for the wonderful support! To see the list of all our delegators, check out actifit.io/delegators
The amount of delegated SP has a large influence over not only the daily/weekly delegation reward, but also on the amount of rewards the actifitter receives on daily reports, as it constitutes a key element in User Rank.
Which is why being an Actifit delegator now has more influence on your rewards, coupled with number of AFIT tokens and other factors highlighted before.
Delegators share a max cap of 100K AFIT tokens according to their delegation amount, and also earn a 5% beneficiary reward from actifit posts' beneficiary earnings.
We are appreciative of more delegations to be able to better award actifitters and support our project, so thank you for doing that !
When you are looking to increase your delegation, you need to use the new total amount as the delegation amount, and not only the increased amount. Otherwise only the new amount will be used, and the remaining amount will be undelegated.
---
@actifit Team

To delegate to Actifit, you can use any of the following links:
10SP, 20SP, 30SP, 50SP, 100SP, 250SP, 500SP, 1,000SP, 5,000SP, 10,000SP, 20,000SP, Custom Amount
Make sure you have at least 15 SP left on your account.
consider voting for Actifit as witness
Our Top Delegators
An additional big thank you to some of our top supporters
@freedom | @sepracore | @fitat40 | @runridefly | @selfvotejustice | @pouchon | @supergiant | @jasonshick | @onealfa | @mcoinz79 | @jasonshick | @taskmaster4450 | @dmoons.kim|

Our wonderful ambassadors
@akomoajong | @alexvanaken | @ervin-lemark | @flauwy | @jaraumoses | @jasonshick | @rosatravels | | @toocurious | @pearlumie

Our amazing team
@alfamano | @alokkumar121 | @ashikstd | @ciuoto | @ckole | @katerinaramm | @priyanarc | @rabihfarhat | @pjansen | @thereikiforest | @sumit71428 | @silvertop | @elizabethbit


Haven't downloaded Actifit yet? download it from the playstore or from the app store and start your journey to fitness and rewards!