Instead of running first thing in the morning as I planned it yesterday I was running late in the evening.
I was simply too lazy in the morning to go out. And, I wanted to have a quiet breakfast with my wife. Which we did have :)
---
So, the run. I took the Magpie's valley path to change the scenery. I hoped it would be less humid in the woods. I was wrong.
The drizzle and the fog accompanied me all the way. Nevertheless, it was fun and a joy to run with a headlamp with visibility of fewer than five meters. Yes, we runners are a strange lot.
This was my vision most of the time during the run.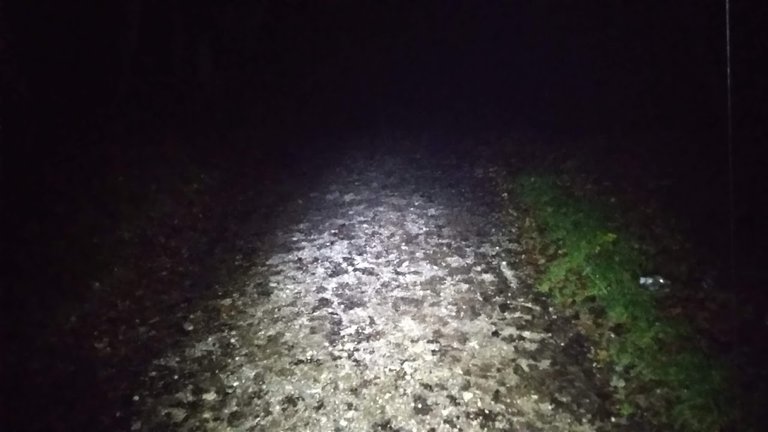 The map. Some of you might find it familiar.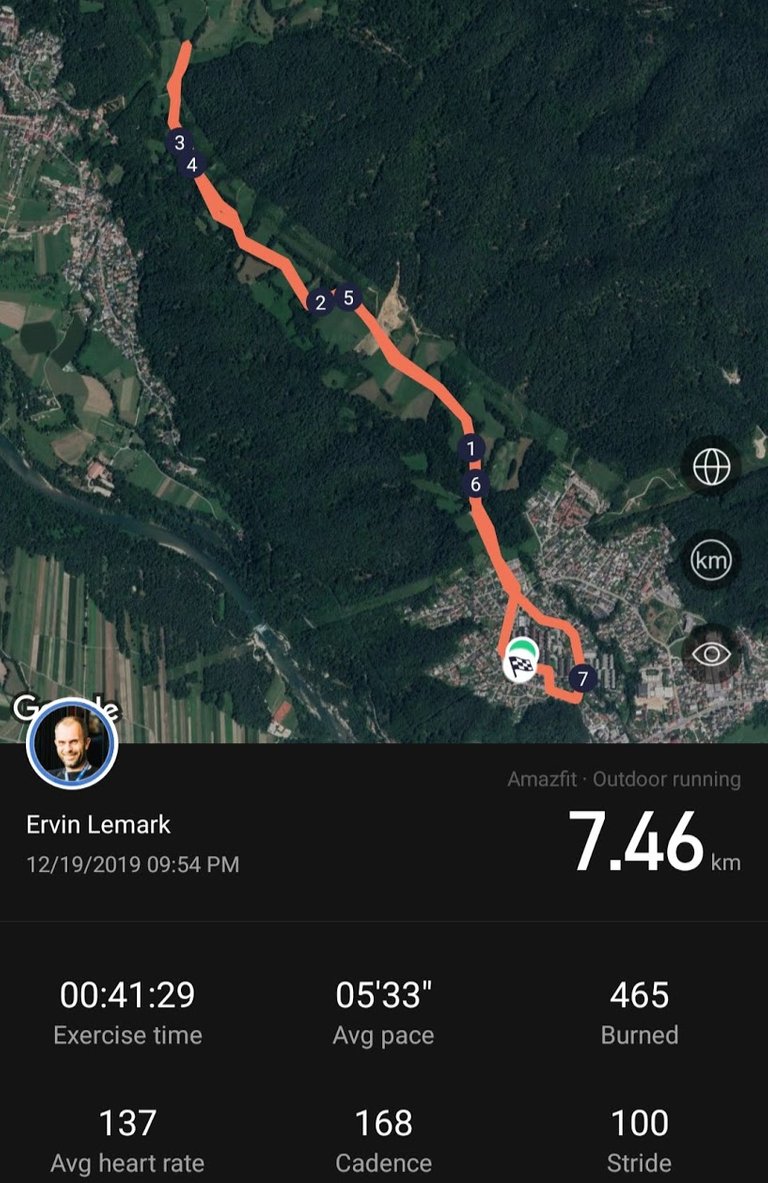 The kilometer lap times. The pace is turning from steady to day pace. Great!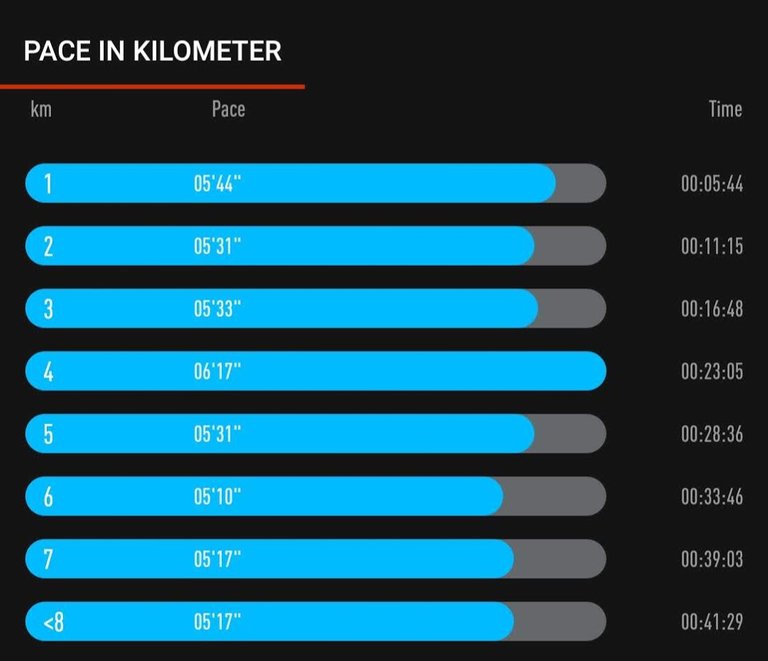 ---


Join Actifit program, stay fit and earn crypto - STEEM, AFIT, AFITX, PAL, SPORTS, ...
Vote for Actifit as a Witness
Official Actifit links: Discord | Website | Android app | iOS app | FAQs | Text Tutorial
Disclaimer:
I am a long-time Actifit user and ambassador for the program. Please, ask me anything about it.


Better and better
---
Check out some detailed info at my EXHAUST page
Join me in testing out EXHAUST!