No Nonsense November
I just finished a 4.792km run that lasted about 0hh:30mm:47ss !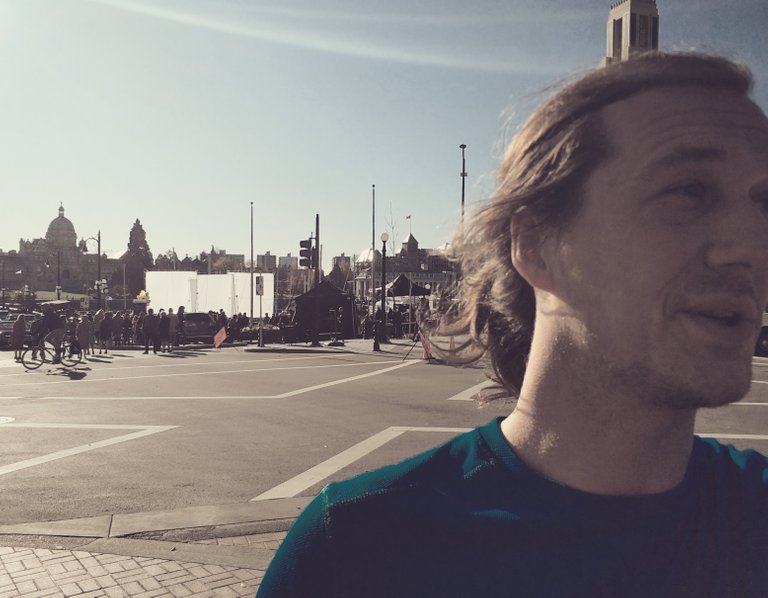 Out and about with Matt and Owen at lunch. Beauty day and the sun came out. First run since sleeping through the half marathon, I think.
---
Running around downtown w/ Matt and Owen -- we had to take a few detours because we kept running into movie sets. Not uncommon for Victoria, but I hadn't seen anything of this scale before. Usually it's just a few buildings, or half a block -- but this was a full two blocks in each direction directly out front of the Empress Hotel / BC Legislature that you couldn't go past.
Wonder what they're shooting out there. There was a number of classic cars parked in the middle of the street -- but w/ no drivers. And there were also a few modern cars. So who knows? All I know is that this was my chance to be discovered, and nobody looked up and found me :(
Check out some detailed info at my EXHAUST page
Join me in testing out EXHAUST!
---
---