Last Man Standing Week 1 Results are In. Bloodbath!!!!! Week 2 selections Open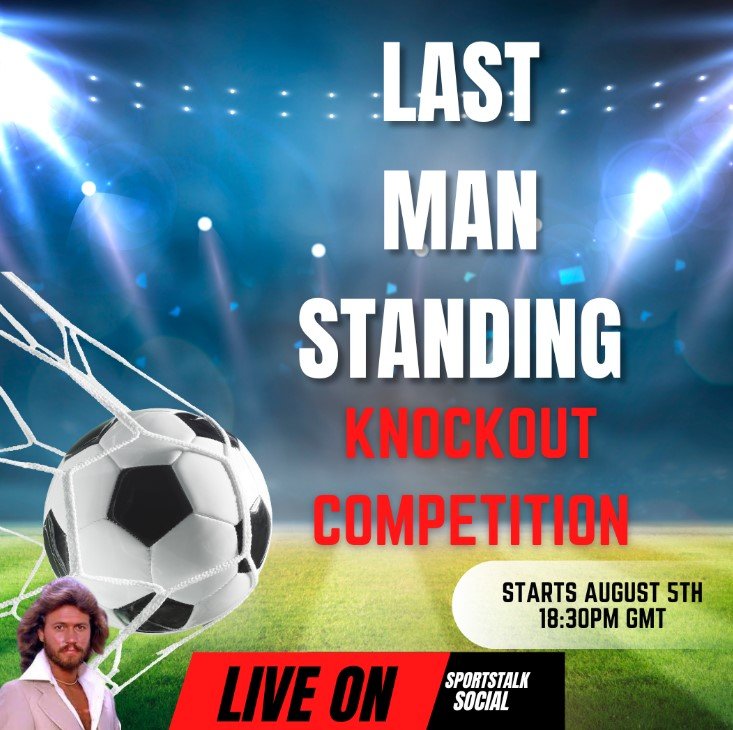 Oh my goodness. 15 contestants are knocked out already after just 1 week of the competition. However 18 contestants are through to next week of the competition. For those of you who are through to the next round remember that:
YOU CANNOT PICK THE SAME TEAM TWICE
Lets take a look at how everybody did. Here are the results first of all.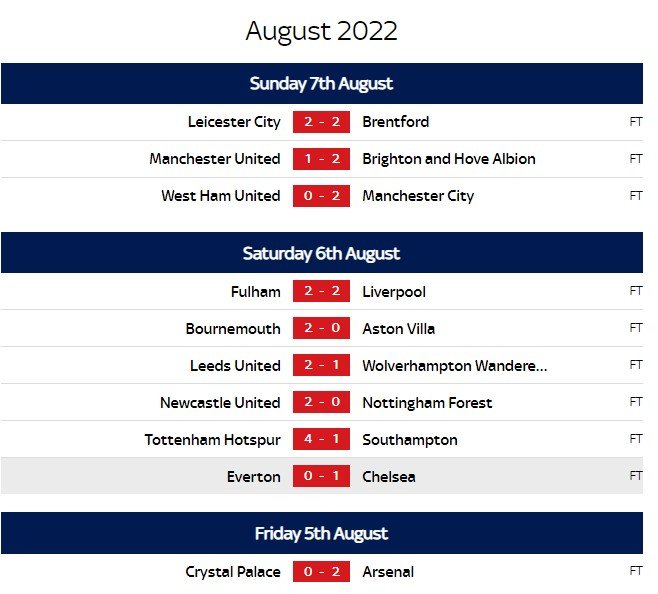 Source
@stevermac1966 was unlucky after Wolves capitulated against the mighty Leeds whose new American kid looked the business. Well done @nathan007 for getting through to the next round.
It was never in doubt with @belemo and @chrisbetcoin . Spurs looked good. Too good actually. They hammered the saints. But nobody selected them so it was fine.
It is a mystery why some of the contestants thought United would get a result here. An absolute mystery. United were terrible. Brighton were actually good.
So unfortunately we have to say goodbye to
@cute-cactus
@olawalium
@beloveddave
@etiboy56
@obrisgold1
@nevies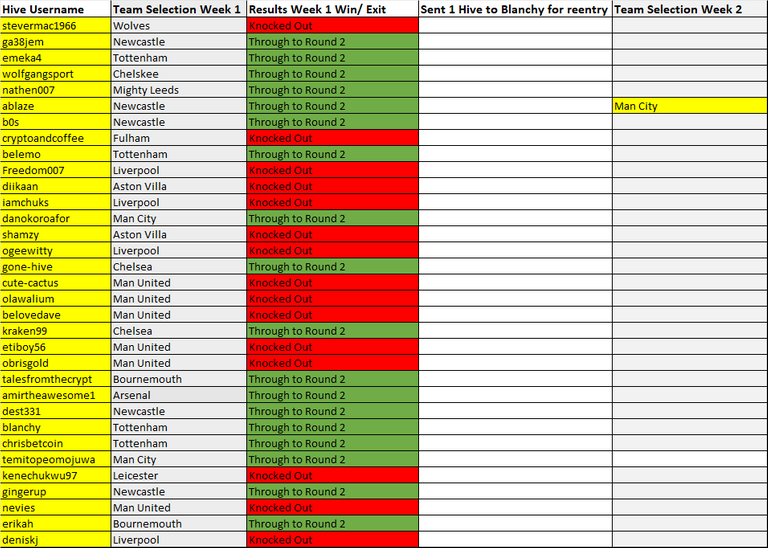 Lads!!! Lads!!! What is going on?? Even avid Manchester United fans did not pick their own team.
@deniskj decided to go with his arch nemesis Liverpool which didn't work out good for him either.
The Biggest Shock
Liverpool only drew with Fulham which came as the biggest shock of the day. A draw means knock out unfortunately so we say goodbye to:
@freedom007
@ogeewitty
@deniskj
@iamchuks
Liverpool are so strong that nobody picked them and wanted to hold their trump card for later rounds. @cryptoandcoffee chose Fulham who very nearly won. Unlucky mate but I think the professor was thinking more Last Man Strategy and his bi to the next round if he pays 1 Hive for 1 HBI.
In the Bournemouth versus Aston Villa game, Villa were the favourites but they were actually beaten well by Scott Parkers Bournemouth which was a shock.
Well done @erikah and @talesfrmthecrypt for selecting this team. I would say you two are as shocked as I am. Is Stevey G in trouble, He has not a worse win percentage as Lampard.
So here we have to say goodbye to
@diikaan
@shamzy
The other person knocked out is
@kenechukwu97 who selected Leicester who drew with Brentford.
Through to Week 2
The people who made it to the next round are the following
@ga38jem
@emeka4
@wolfgangsport
@nathan007
@ablaze
@b0s
@belemo
@danokoroafor
@gone-hive
@kraken99
@talesfrmthecrypt
@amirtheawesome1 (Lucky)
@dest331
@blanchy (legend)
@chrisbetcoin
@tempitopeomojuwa
@gingerup
@erikah
Fixture List Week 2. Now taking Selections
For the people who got through to the next round below is your fixture list for week 2. Please make a selection and let me know in the comments. The deadline is Friday at 6pm. Thanks to @ablaze who sent me his week 2 entry already.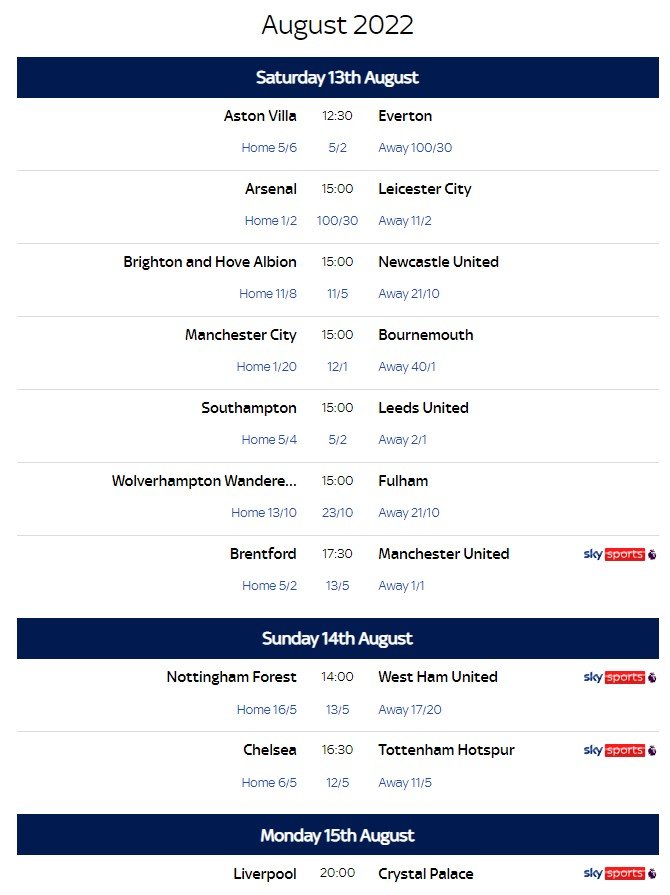 Source
Should you forget to make your selection in any week, you will automatically be assigned the first team that you have not selected in alphabetical order.
I'm too old in the hat to be chasing people at this stage.
For the people who have been knocked out in week 1. You have one more chance to stay in the game.
If you feel pissed off and want to stay in the game I have a special offer for week 1 only to remain in the competition.
Send @blanchy 1 liquid Hive.
@blanchy will then send you 1 Hive basic Income share.
Once the transaction is complete let me know and you can then make a selection for week 2.
Your selection cannot be the same as your selection from week 1.
Best of luck to everyone for week 2.
---
---