Something Strange About Goal Keepers in Football/Soccer
I've watched football all my life (but it's a short life so don't be impressed), and I've always thought the goal keepers in football have so much guts to act the way they do, these guys have got quite some balls on them (no porn/pun intended).
Here is the behaviour, I'm sure you've also noticed it if you've been watching football too. You must have seen many times that a shot would be played towards the goal post by the opponents and the keeper would save it or concede a goal and start screaming at his defenders immediately.
I find this really strange and ballsy, like why do these goal keepers get angry every time the ball comes to them? Is their expectation that they aren't supposed to ever make a save but come to the field everyday and only touch the ball when there's a back pass or goal kick?
If their job also includes making saves why are they always agitated when they have to do it? And they don't only do this when there have been a defensive lapse or error. Everytime there's a save or goal, keepers always go like:
Or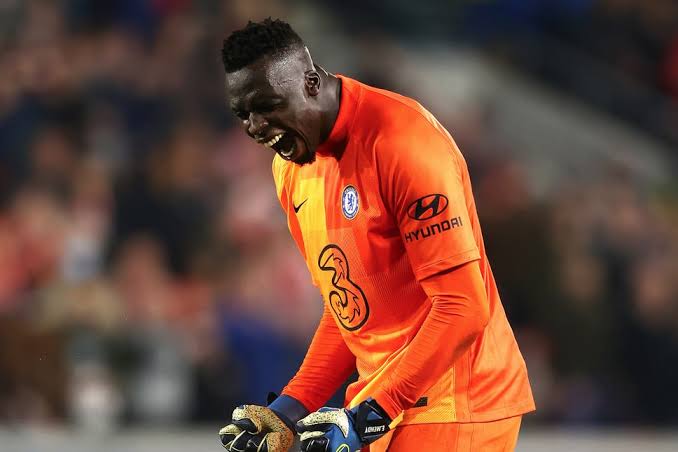 Or: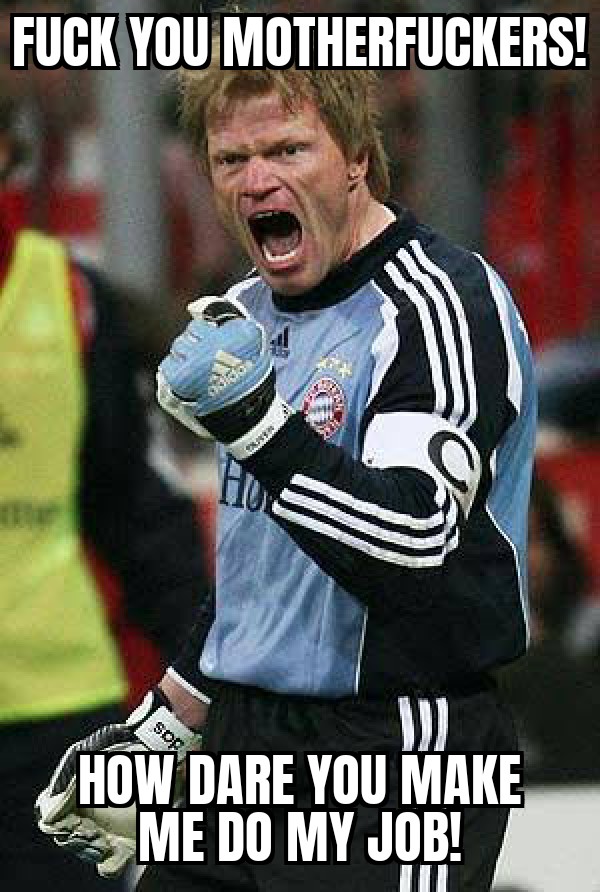 ---

---
Roll with

@nevies

, I run a Humor, deeper thoughts and sex talk blog here on Hive🌚

Donate: BTC: bc1qlpu8rqftnn9r78dajpzf9p0ueqkvzdvzeayrtd ETH:0x7168800F3b7499A2dd32B4C8Ae0EFA0F68A93800 LTC: ltc1qx0r3nym5hpq6mxvfkl3dzs2ap455aefh9rjq07
Posted using Proof of Brain
---
---