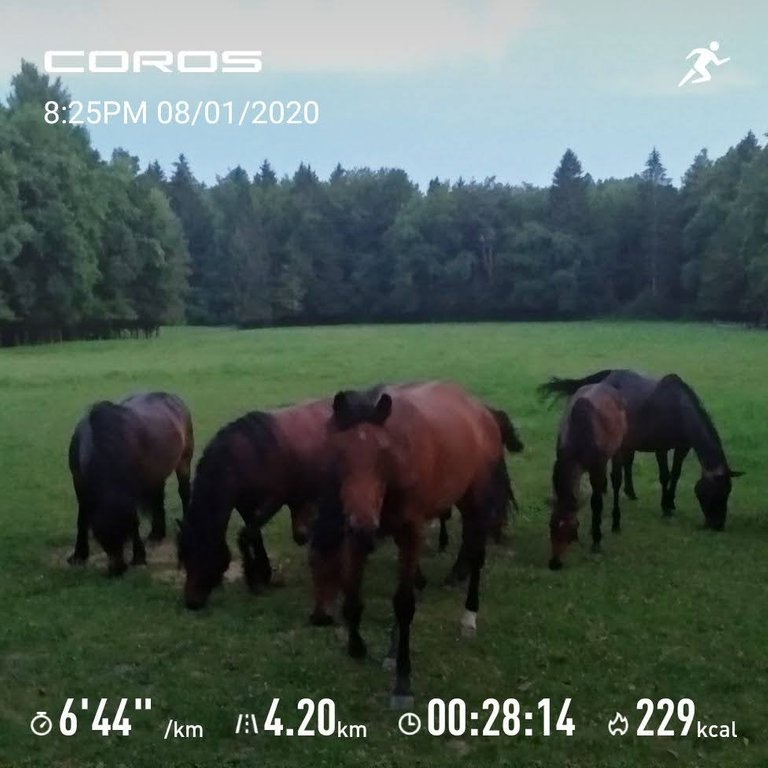 I wanted to start running in August with an early morning run. In the end, I slept over it. I needed some sleep. I still need it.
So I went out in the evening for the continuation run. A loop on side paths in our valley brought me by these horses.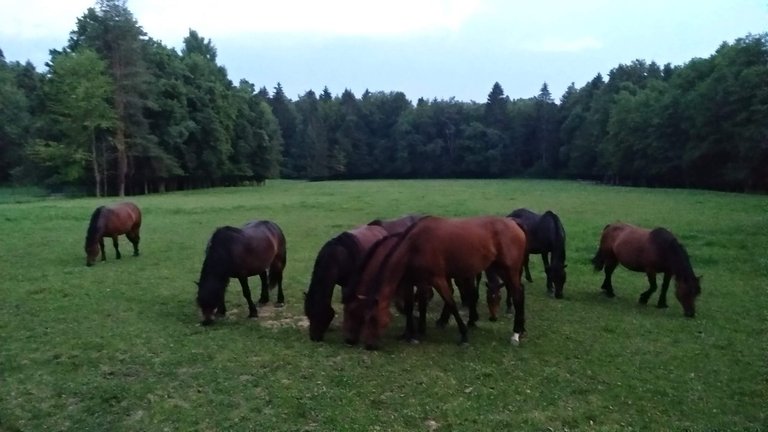 These magnificent creatures were grazing peacefully and were non-disturbed by my approach.
Some of them were even curious and greeted me up close.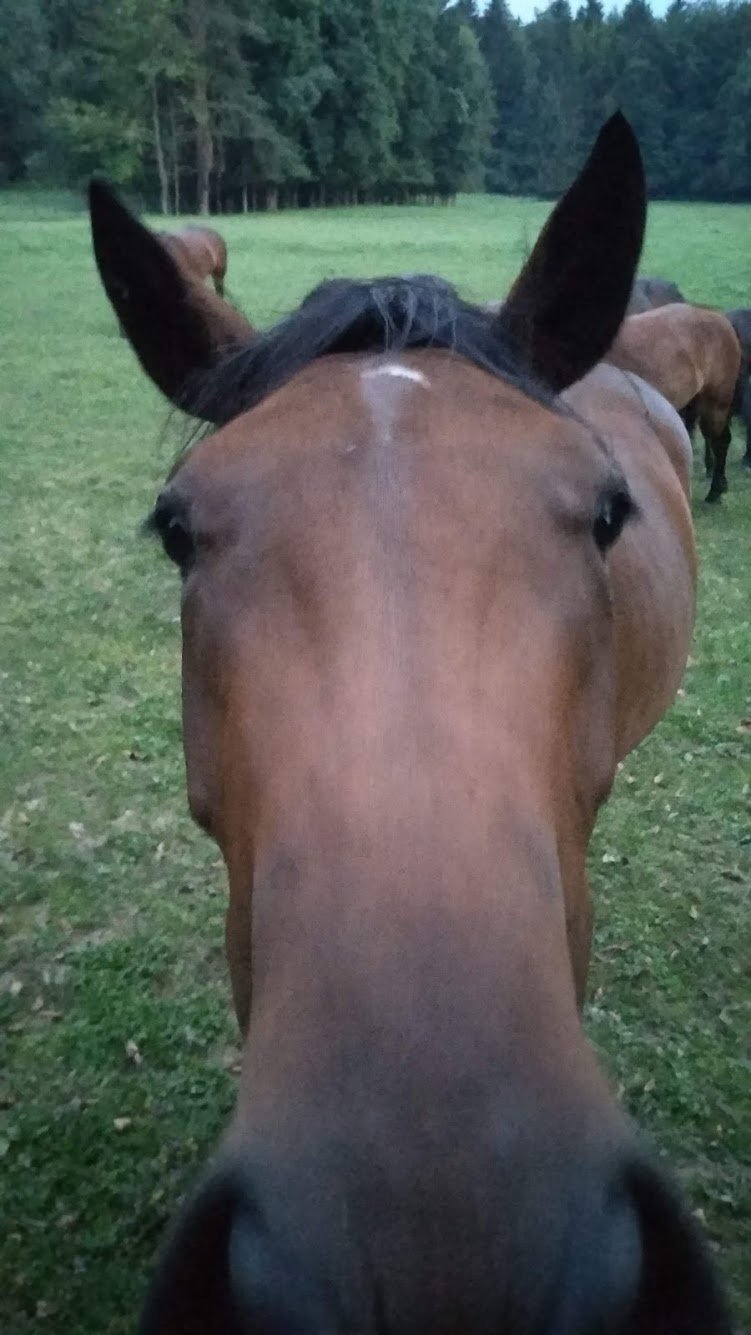 For the whole picture wee need to step back a bit.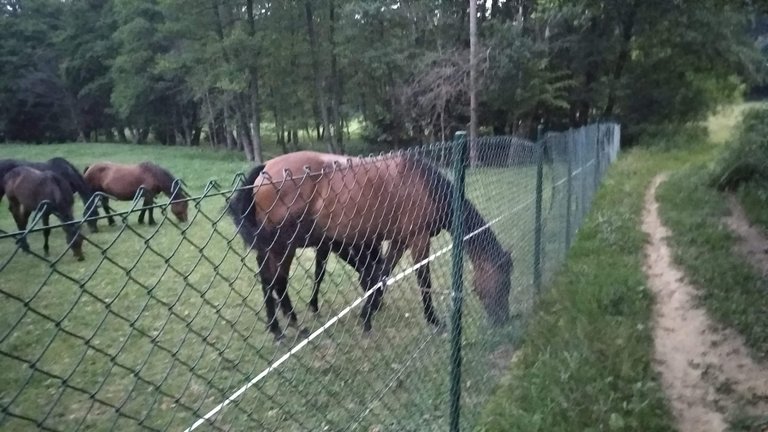 It's a prison, of course.
The map of the slow and short run, first in August. Still without a plan.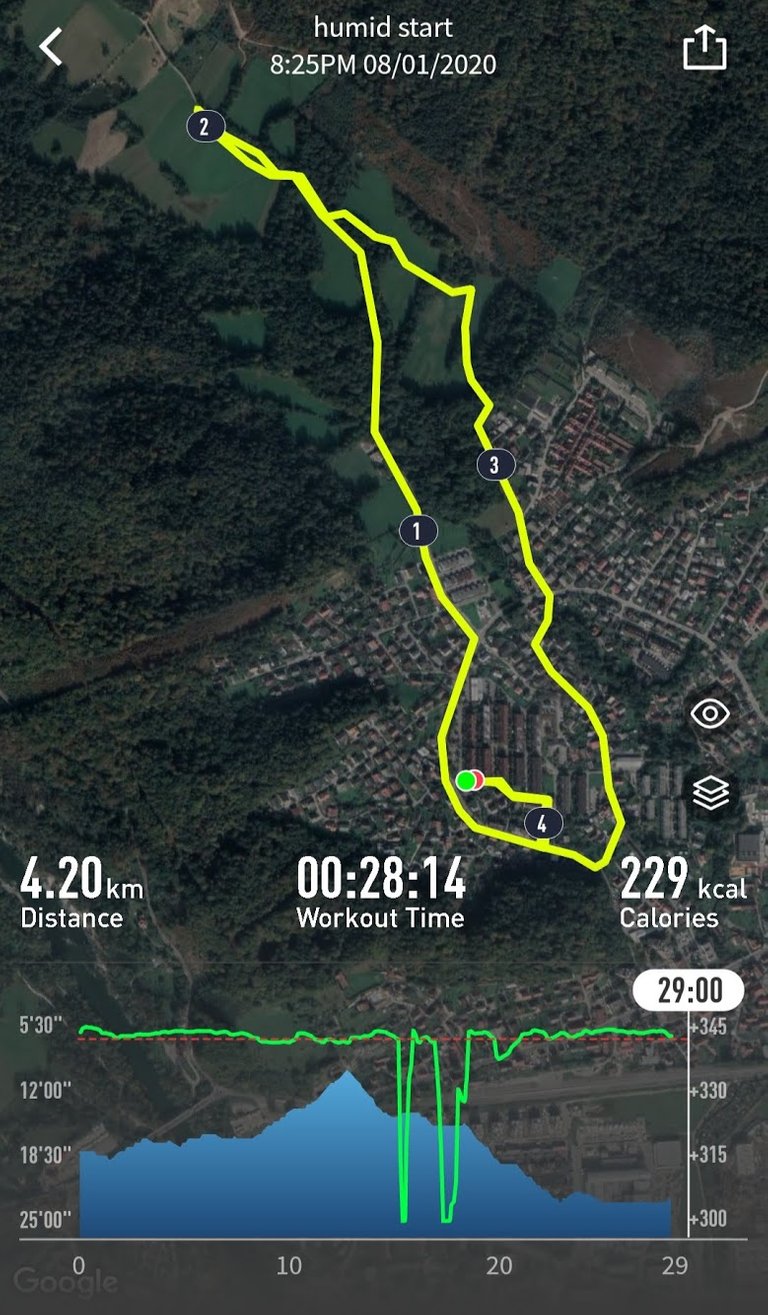 Happy running and light feet. Stay free.
---
All the physical activity data that I display in my @exhaust and @actifit reports is gathered with the help of Coros Pace sports watch and displayed with Coros app.


---


Join Actifit program, stay fit and earn crypto - STEEM, AFIT, AFITX, PAL, SPORTS, ...
Vote for Actifit as a Witness
Official Actifit links: Discord | Website | Android app | iOS app | FAQs | Text Tutorial
Disclaimer:
I am a long-time Actifit user and ambassador for the program. Please, ask me anything about it.


Better and better
---
Check out some detailed info at my EXHAUST page
Join me in testing out EXHAUST!