Photos have nothing to do with the run. The run came late after everything else was done.
---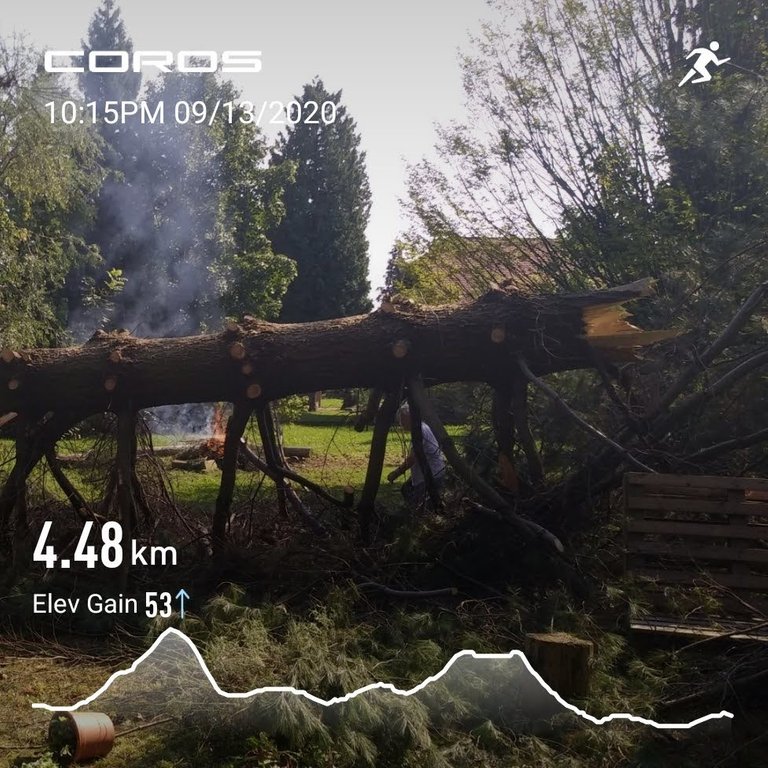 During the weekend we were helping our friend clear up th emess after a huge pine tree became victim to the wind storm. Nature's force is unstoppable.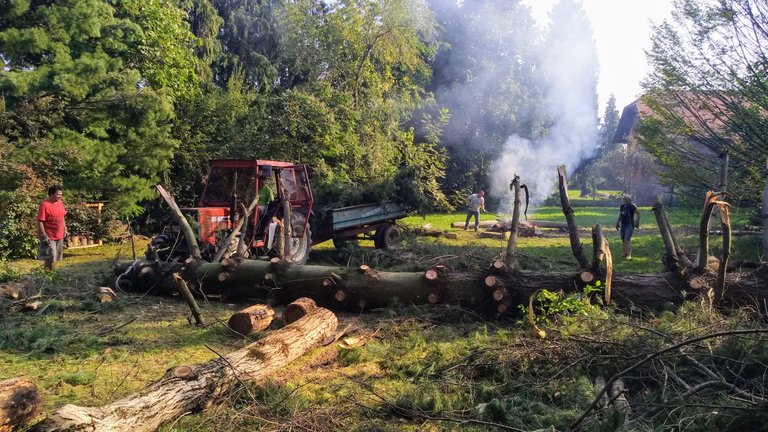 It was a great experience of helping a friend, having great time in a good company and enjoying nature.
I even slept outside on Saturday night. Something I didn't to for a long time. Maybe 25 of 30 years ago.
It was a humid night and my sleeping bag was wet on outside yet cozy warm and dry inside. The temperature might have been around 12 degrees early in the morning. Very comfortable, a good sleep.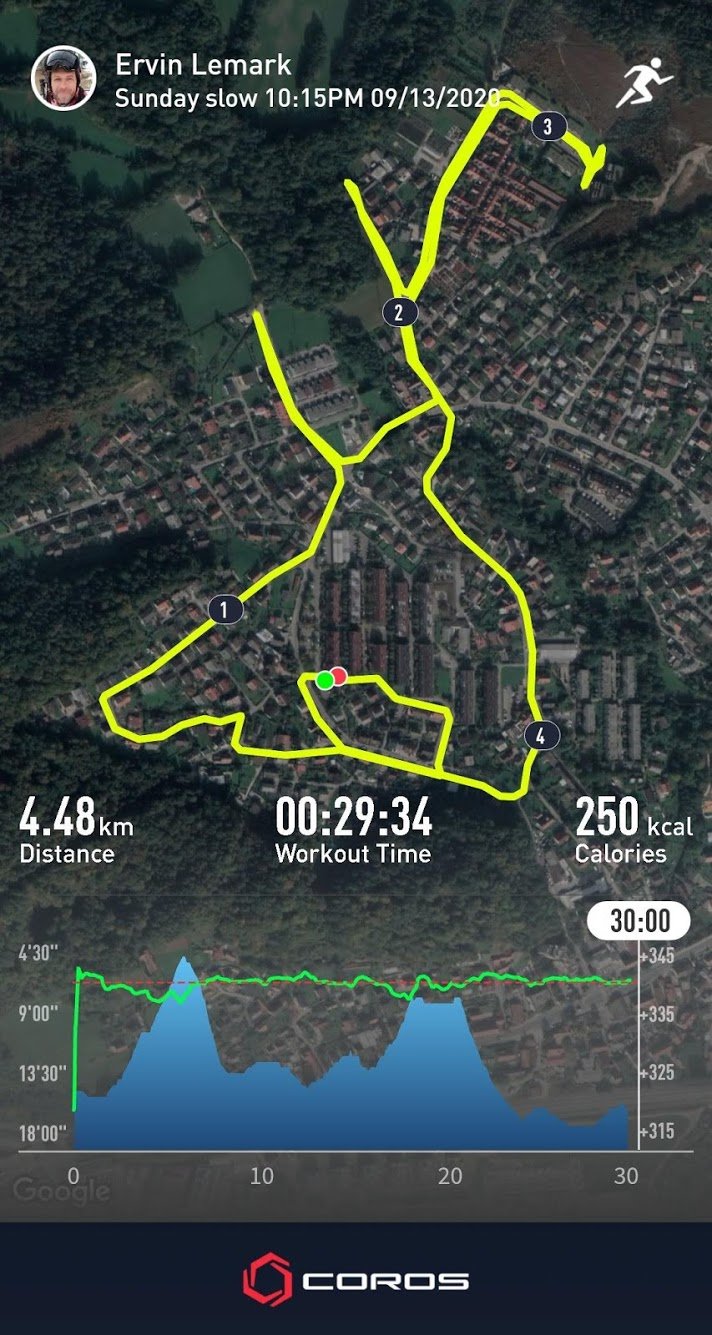 Let's say it was a fitness exercise too.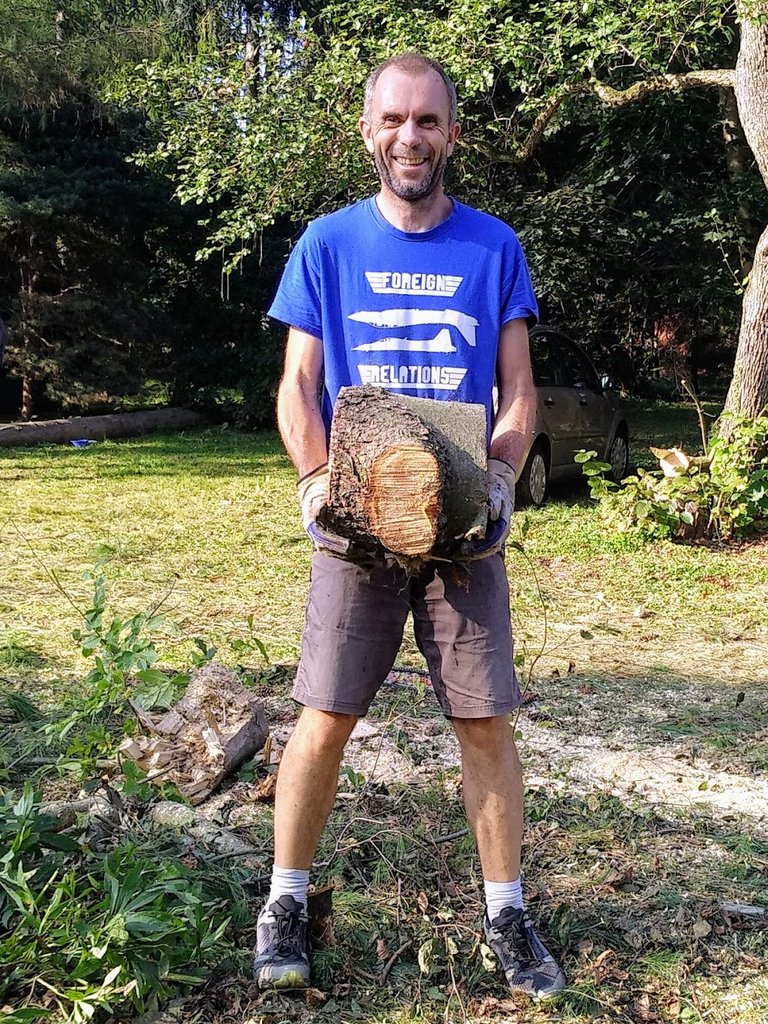 Have a great week, my friends.
---
All the physical activity data that I display in my @exhaust and @actifit reports is gathered with the help of Coros Pace sports watch and displayed with Coros app.


---


Join Actifit program, stay fit and earn crypto - STEEM, AFIT, AFITX, PAL, SPORTS, ...
Vote for Actifit as a Witness
Official Actifit links: Discord | Website | Android app | iOS app | FAQs | Text Tutorial
Disclaimer:
I am a long-time Actifit user and ambassador for the program. Please, ask me anything about it.


Better and better
---
Check out some detailed info at my EXHAUST page
Join me in testing out EXHAUST!