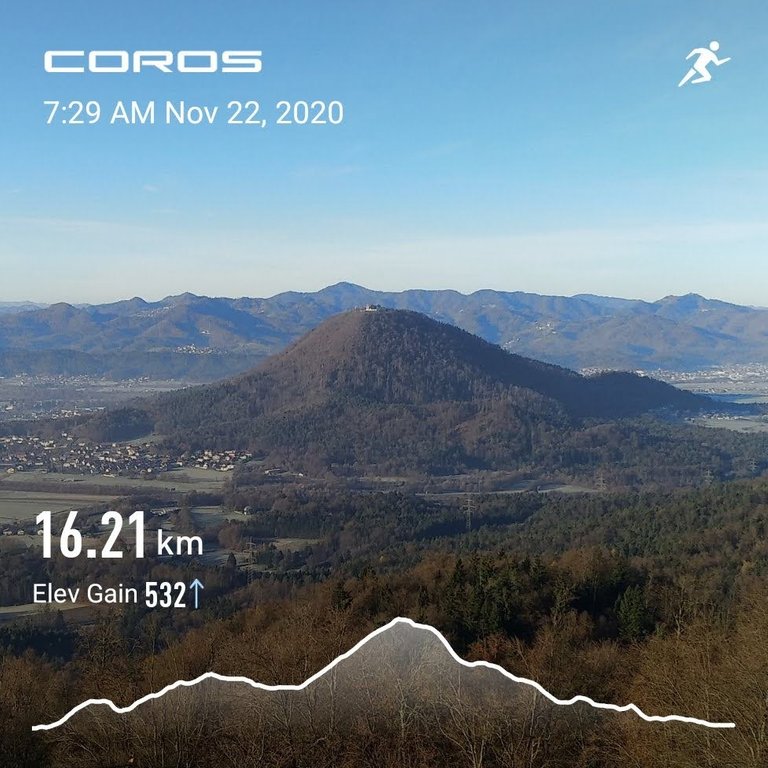 Sunday, November 22nd, 2020. Not so early in the morning yet before 8 am. It's sunny and frosty outside. It was the first night with temperatures below zero and it feels.
The goal was to go for an easy and hilly run to the top of Rašica. The distance wasn't set. The expected time was around one hour and a half.
I took the right ridge and climbed the first 80 meters to reach this vantage point above our village of Črnuče.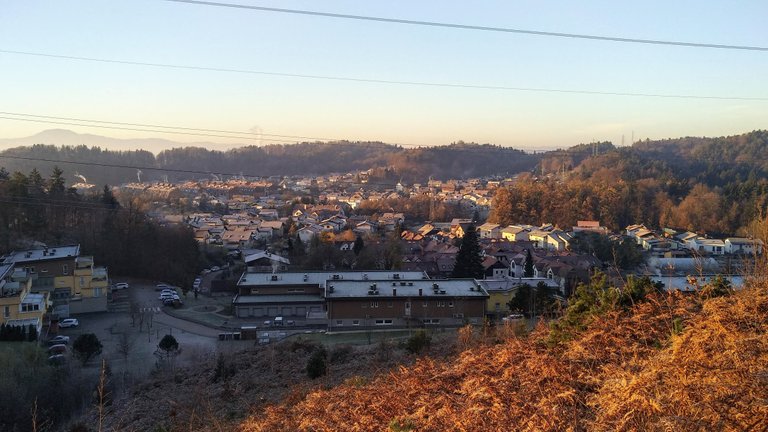 The feeling of the rising sun was invigorating and promised a lovely journey.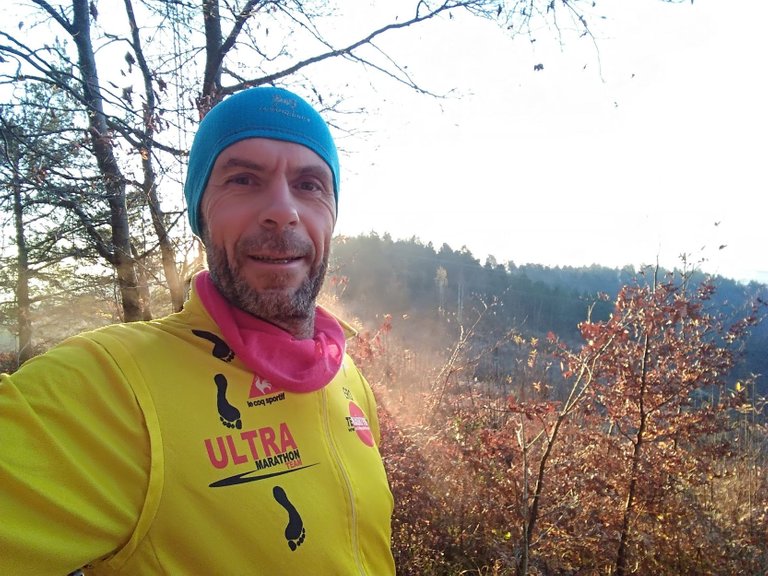 The sun and I, we both climbed our predestined paths.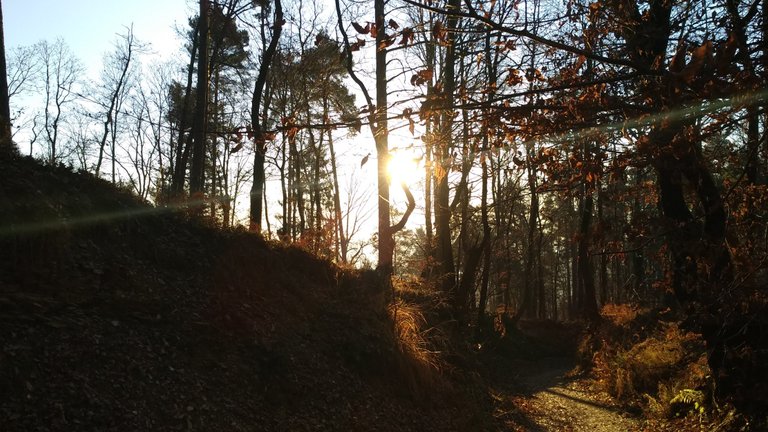 This photo is a morning salute to the Shadow Hunters.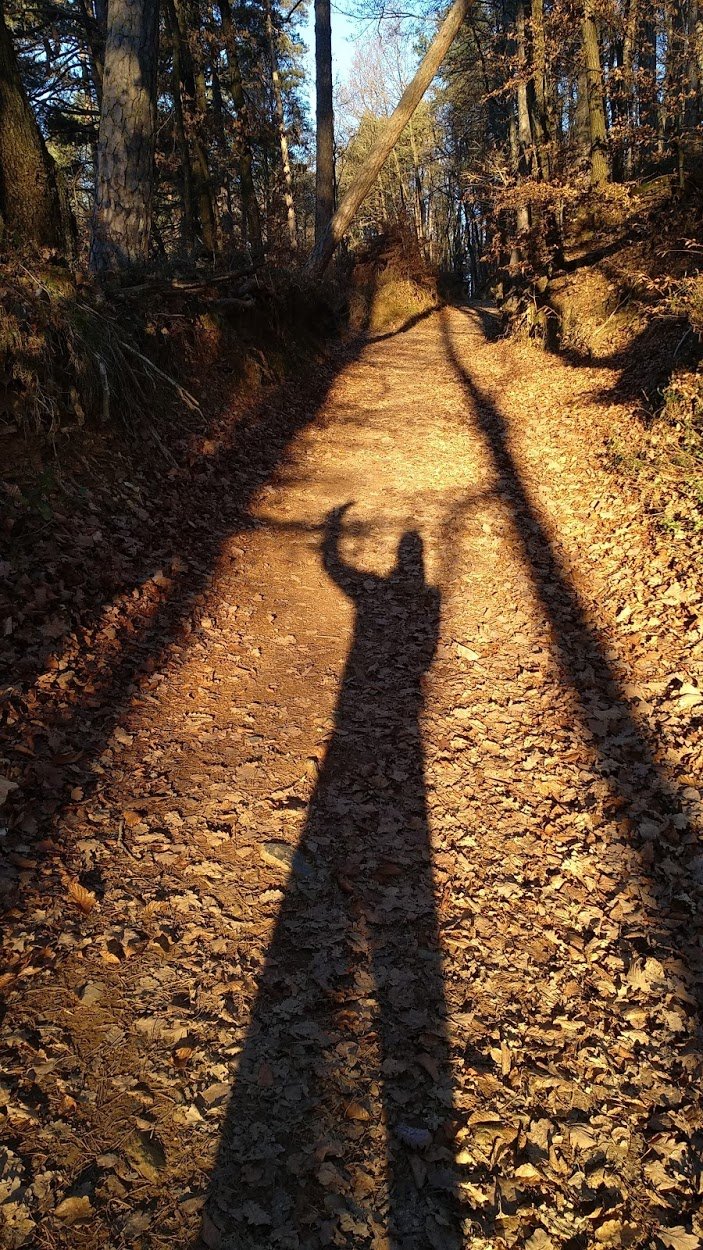 A frozen pool of mud. Yes, it was really cold. I took my winter running gloves yet it still felt cold. I not used to it.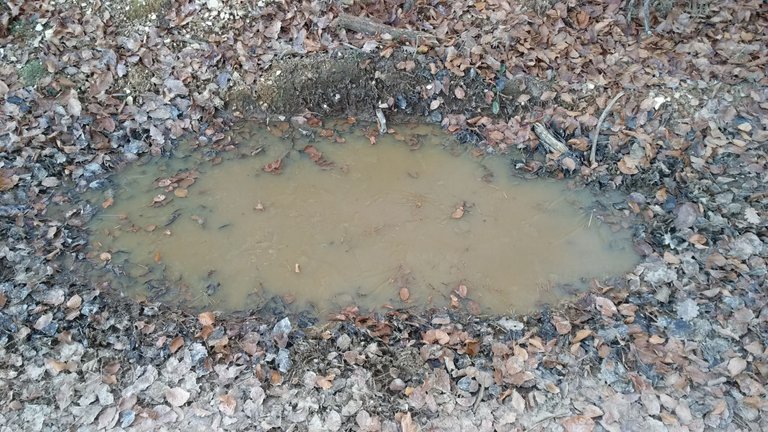 Coming out of the forest and nearing the village of Rašica, the meadows were partly still in the shade and covered with morning frost.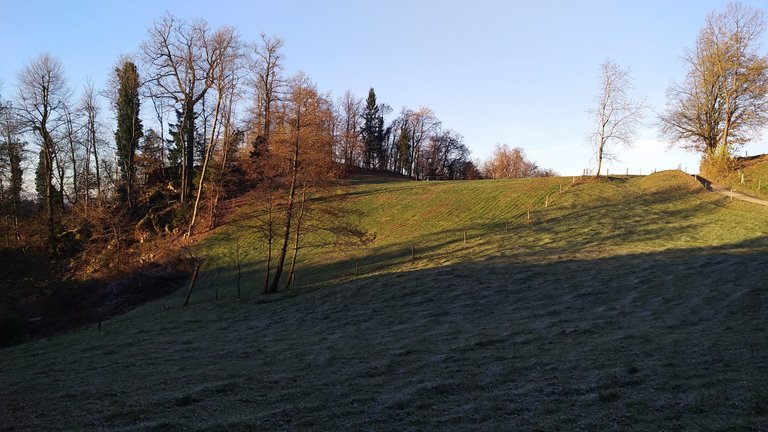 The PoF, Proof of Frost.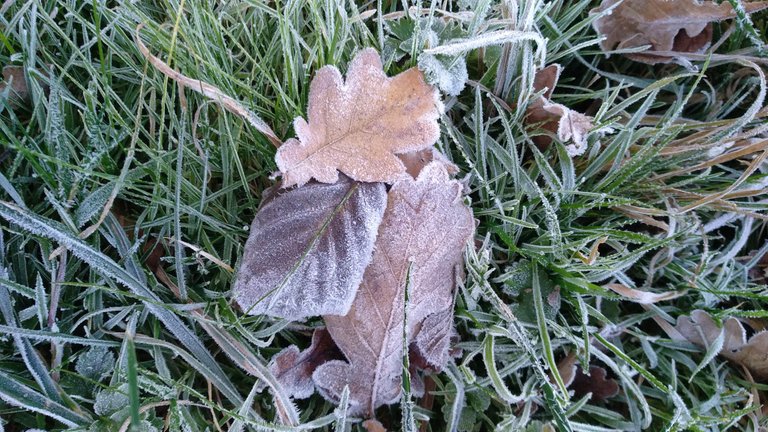 On top of Rašica hill, the inn is closed. They are not allowed to serve the hikers-by even in a kiosk mode. The measures...
The cardboard to the right of the window tells the sad story.
Consummation of food and beverage at a public place is not allowed. Government of the Republic of Slovenia.
It's the same government that, this week, passed the bill to buy the tanks for $780 Million and to allow fracking.
This is not my government!
Going down I took the left ridge path. Here is a view back towards rašica, the village, the hill, and the tower. Can you see the tower? I know the photo quality is not good enough for such detail ...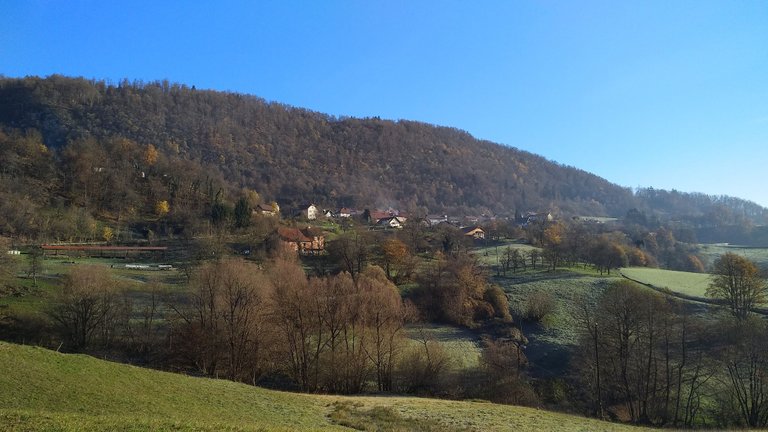 ---
Kilometer times show where I was climbing or taking photos or both. Kilometer 12 was while running down the forest road from the top of the hill.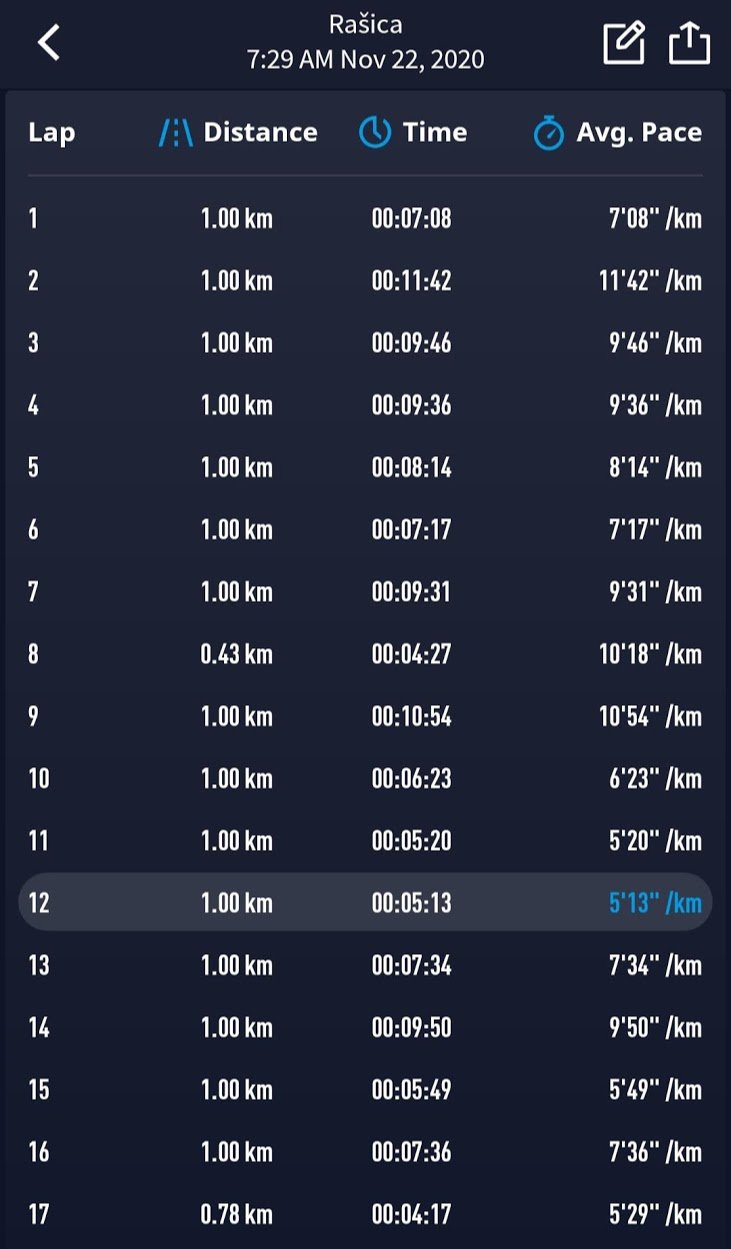 The running power graph corresponds to stoppages while the altitude graph tells its own story. I was surprised to see the climb amounted to over 500 meters.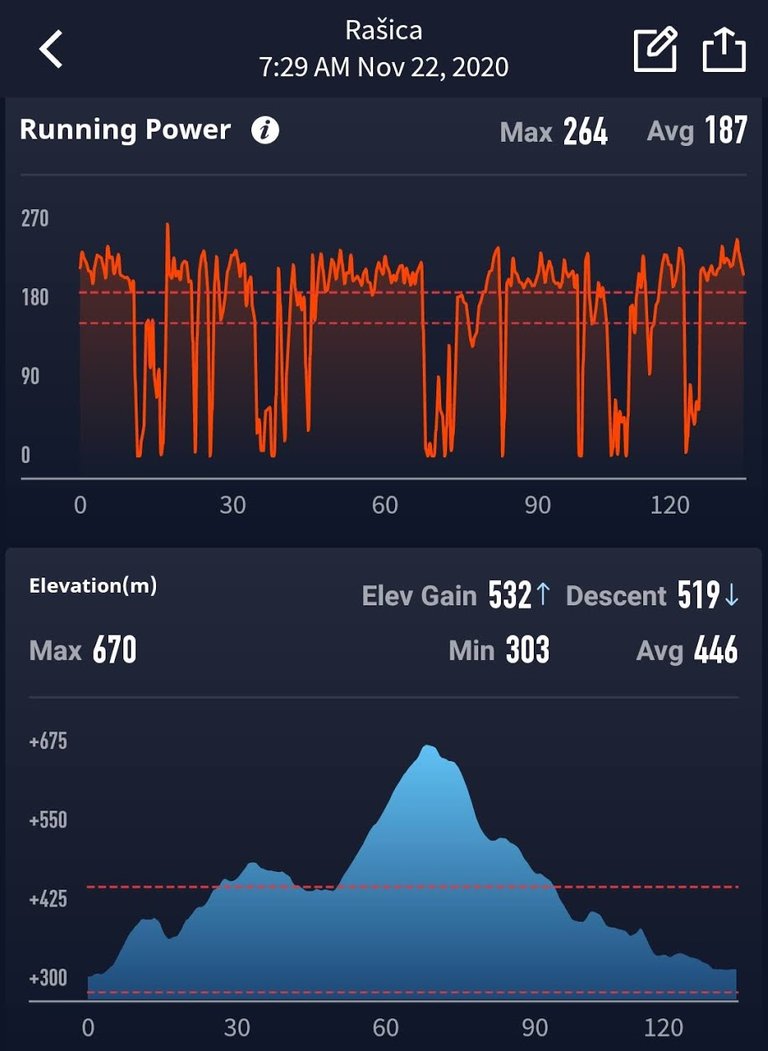 The map itself. The last three kilometers were in the valley with people coming in in the last part. The cold kept them at home longer which was fine with me.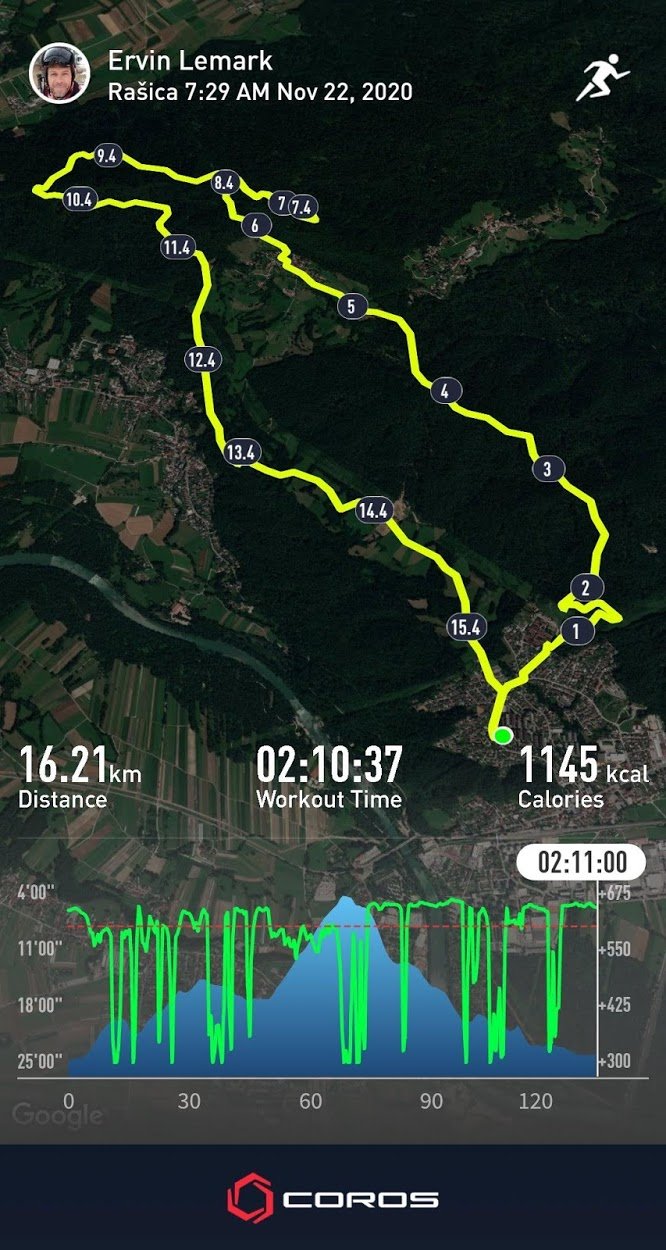 It was a beautiful run with two black spots. The one I already told you about - the closed inn. The other is for another story.
---
All the physical activity data that I display in my @exhaust and @actifit reports is gathered with the help of Coros Pace sports watch and displayed with Coros app.


---
Better and better
---
Check out some detailed info at my EXHAUST page
Join me in testing out EXHAUST!
---
The @pinmapple pin is set where the overview of Črnuče village photo was taken.