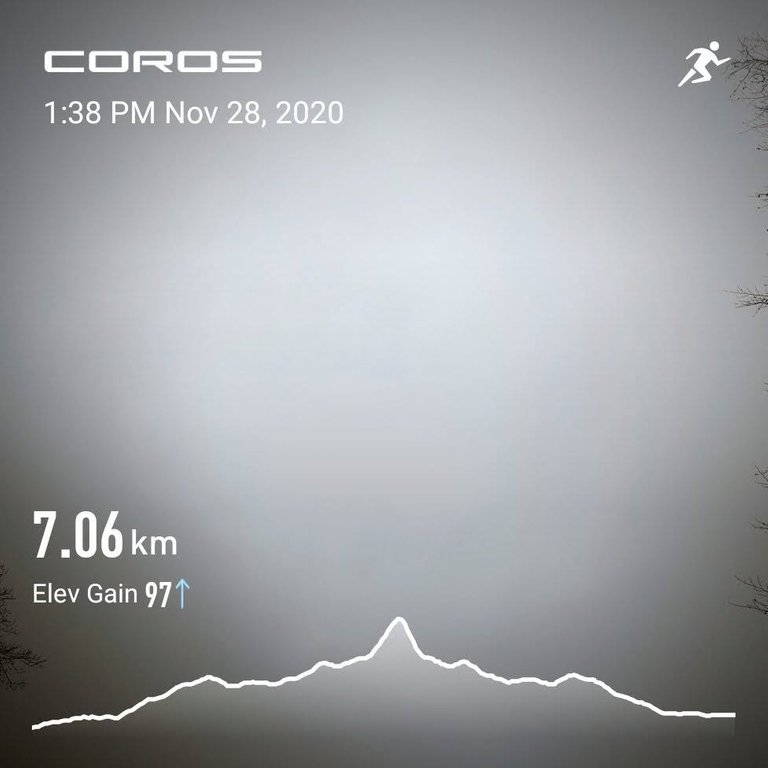 Another gray day which is a shame for a Saturday. Luckily we are locked down which makes it so much easier to stay put at home, isn't it so?
We slept until late and my morning rin was in the afternoon. Nothing special, an easy pace run into the Magpie's valley and back. Seven kilometers done.
What's interesting that my pace while running back home was quicker. It wasn't planned. Maybe it was because I warmed up sufficiently.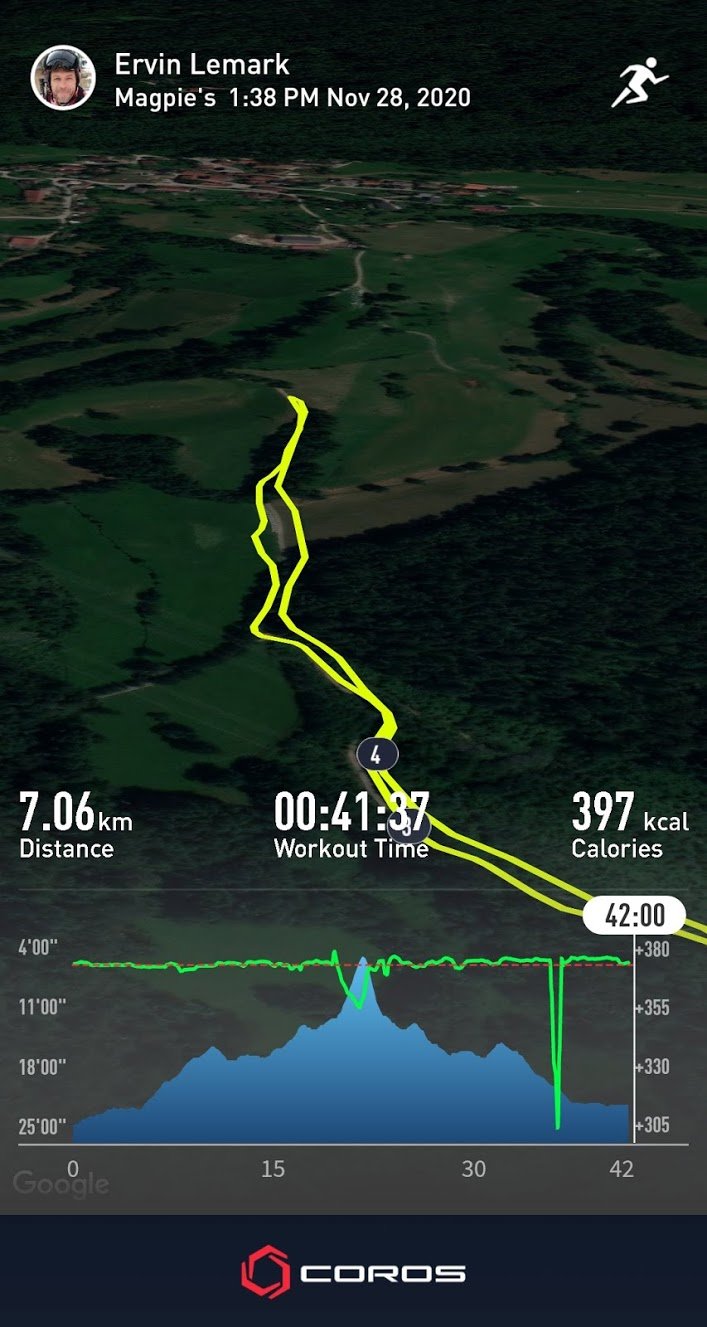 Tomorrow I'll try to go out earlier. It will be another gloomy day so it doesn't really matter.
---
The @pinmapple ping marks the spot of the u-turn.
---
All the physical activity data that I display in my @exhaust and @actifit reports is gathered with the help of Coros Pace sports watch and displayed with Coros app.


---
Better and better
---
Check out some detailed info at my EXHAUST page
Join me in testing out EXHAUST!