Hills Of Rožnik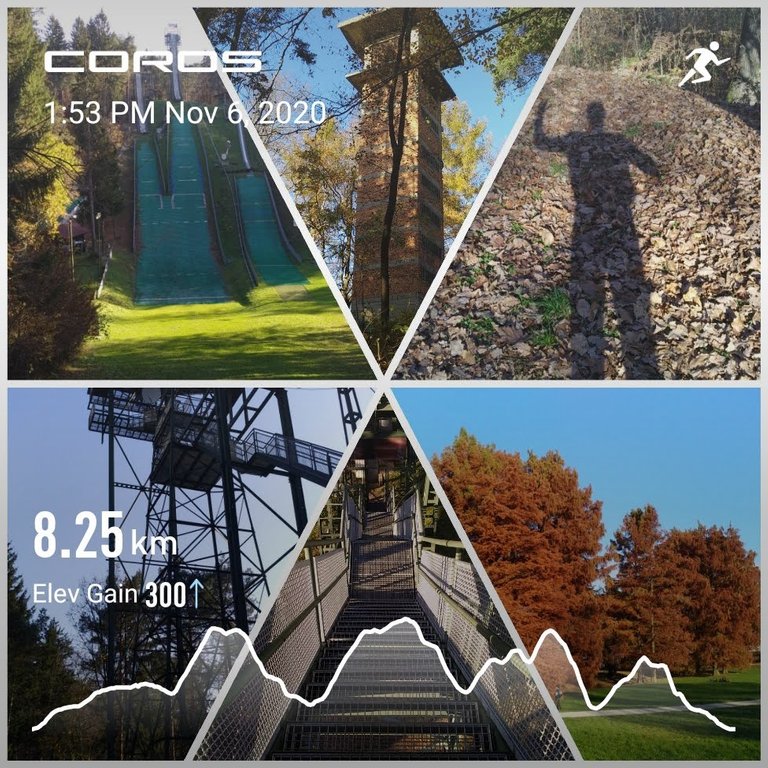 ---
Friday, November 6th, 2020, early afternoon. By errand, I am in the Šiška district of Ljubljana city. These are the hills of my youth. Tivoli, Mostec, ski jumping facilities, Šišenski hrib, Rožnik, Čad, ... These are the local names that mean nothing to you yet they bring fond memories from the beautiful endless hours spent in these woods and on these paths.
During the run, I remembered the day when I was losing myself in the bush behind the ski jumps and was trying to find the way up to the towers. Can I find the path after more than 35 years? Is it still there?
Let the photos help me tell you the story.
---
The paths behind the Tivoli sports hall are wonderful in the autumn.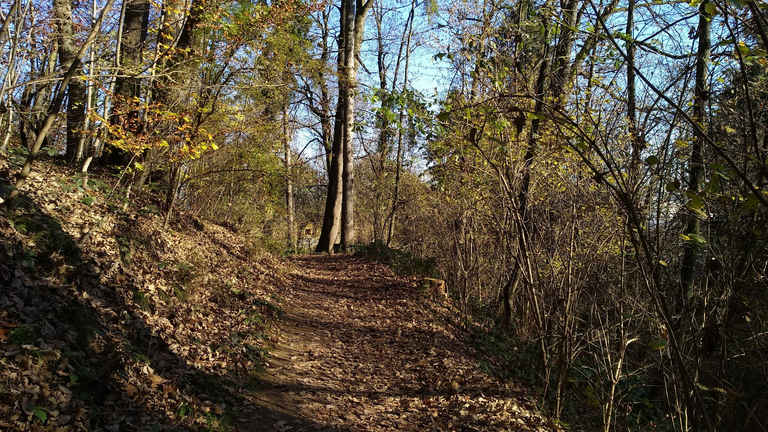 This particular is called The path of seven bridges. YOu can guess why.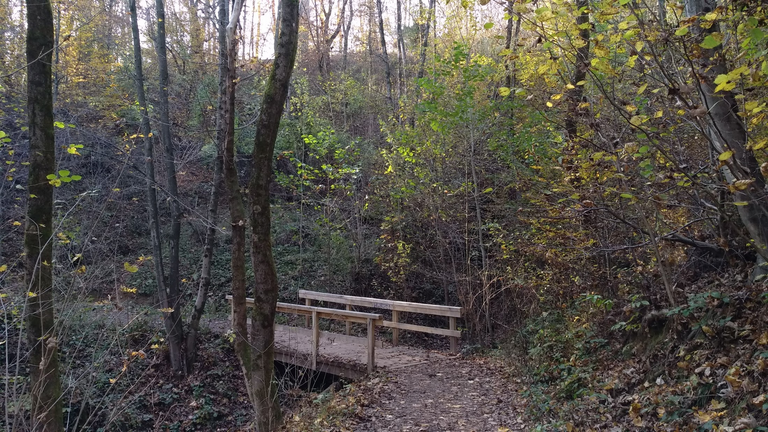 The climb up toward the ring around Šišenski hrib.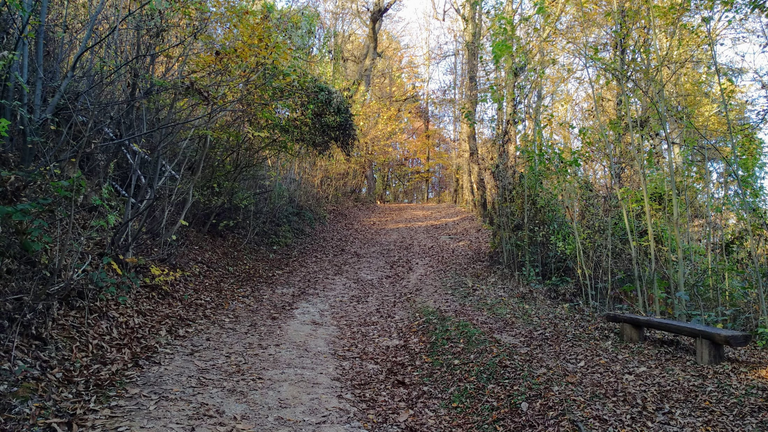 The info table at the top of the climb tells you everything you need to know about the major paths in the area. Even when you are lost, you know where to find yourself.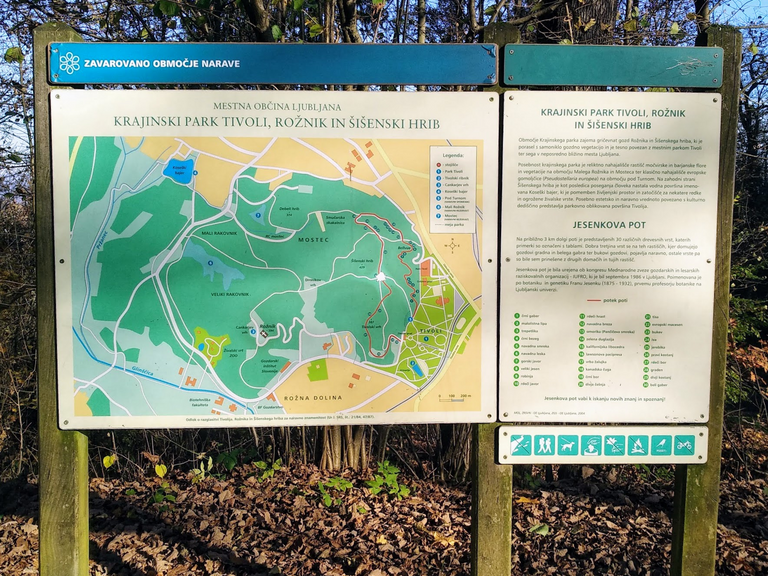 It was a warm sunny day. Hello, friends.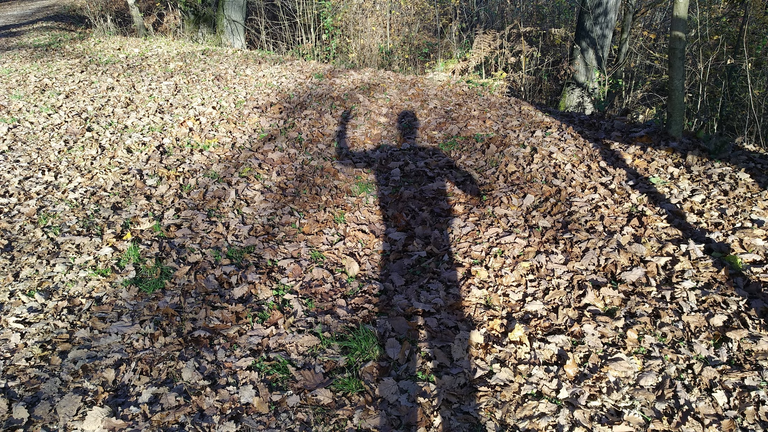 By now you are familiar with the old ski jump tower.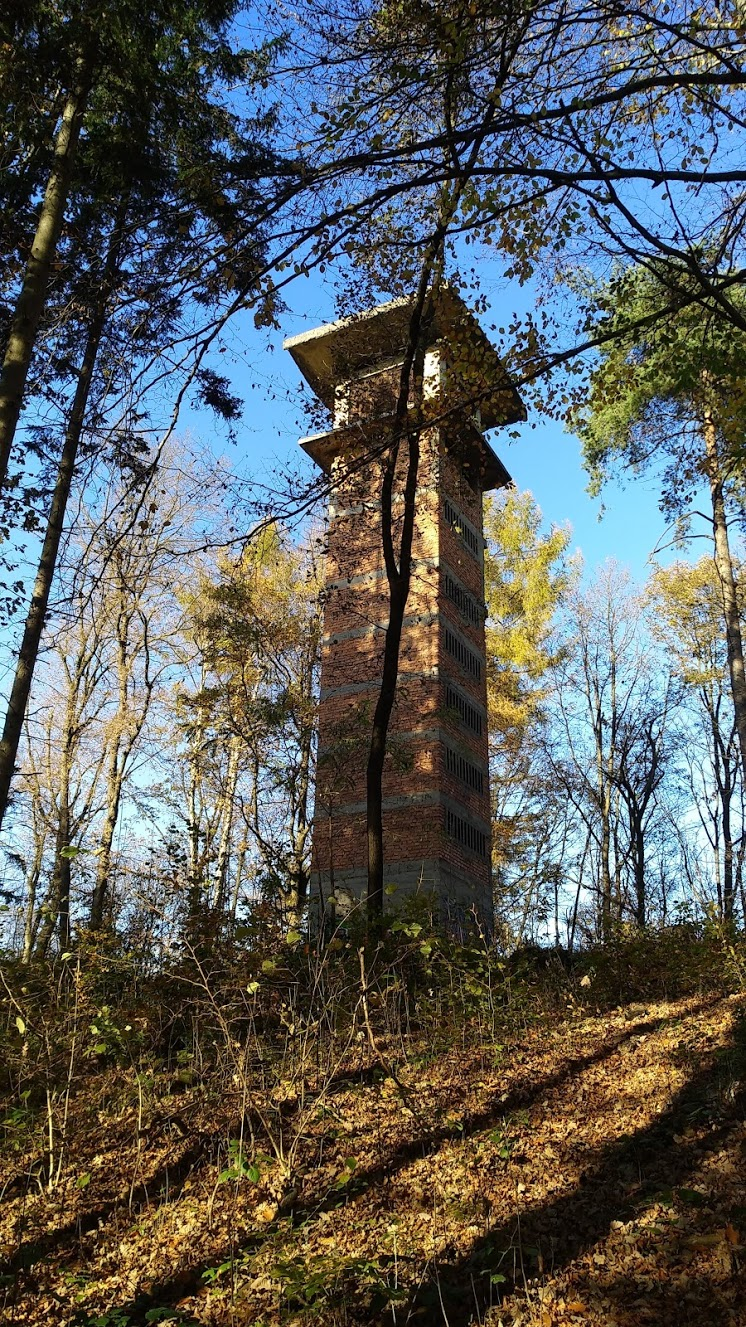 A couple of hundred meters down the tarmac road are the new ski jumps.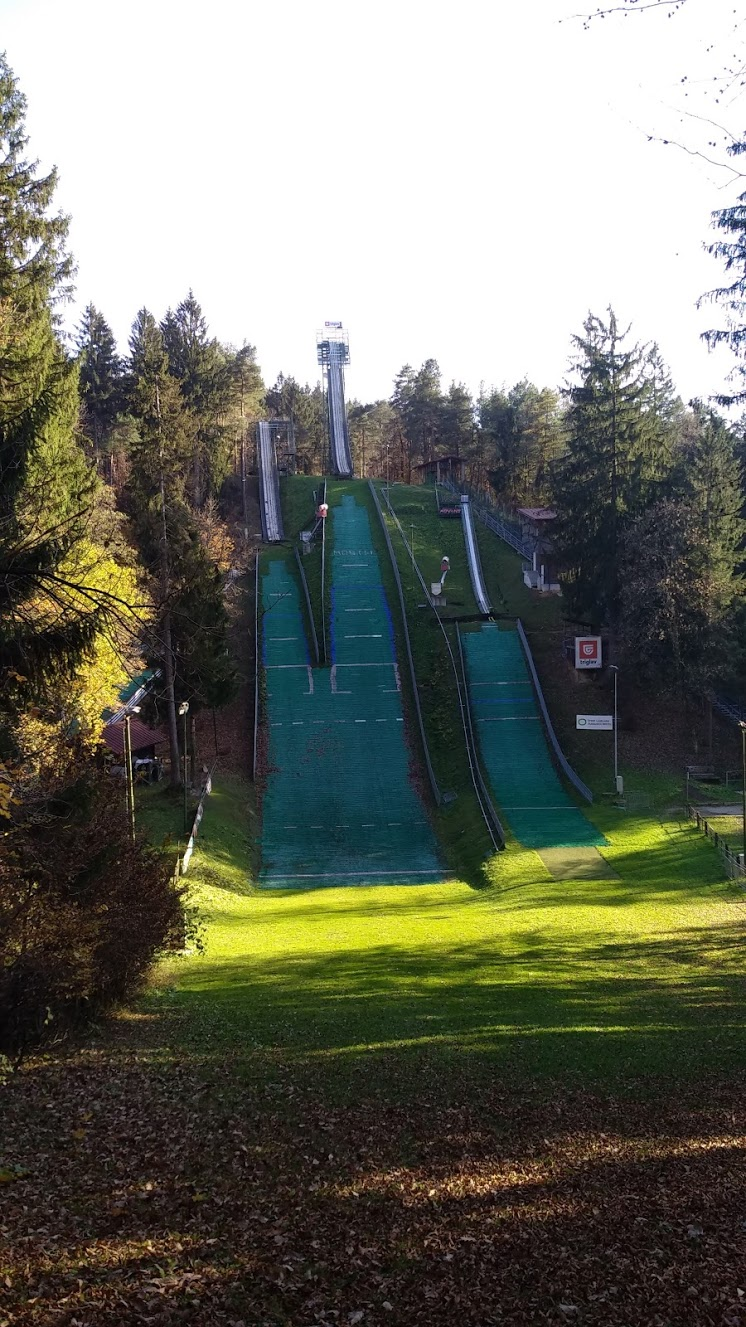 First, I went up and around the hill.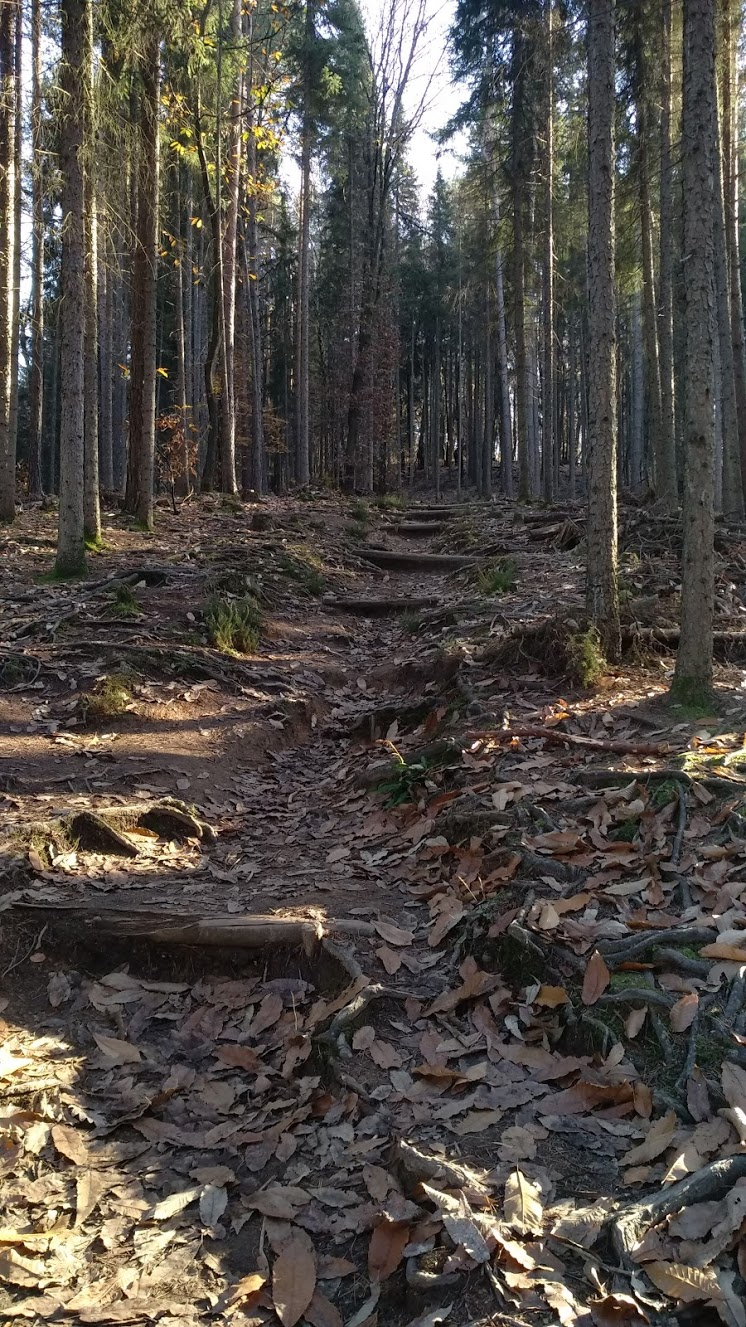 Šišenski hrib with the ruin of an old house on top of it.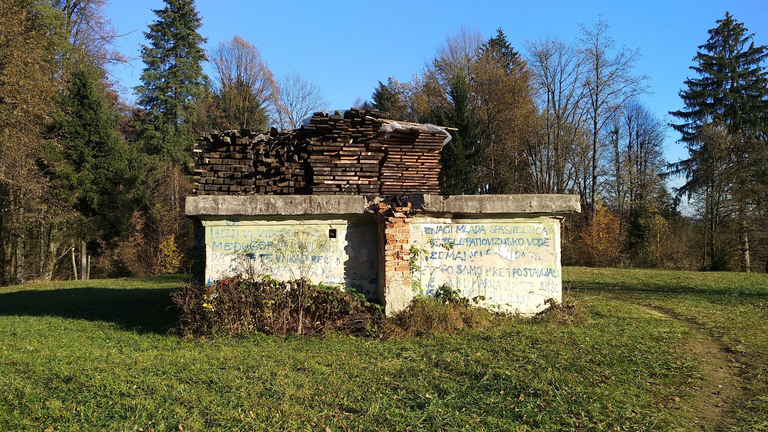 Now it's time to search for the path of my youth.
First down into the bush ...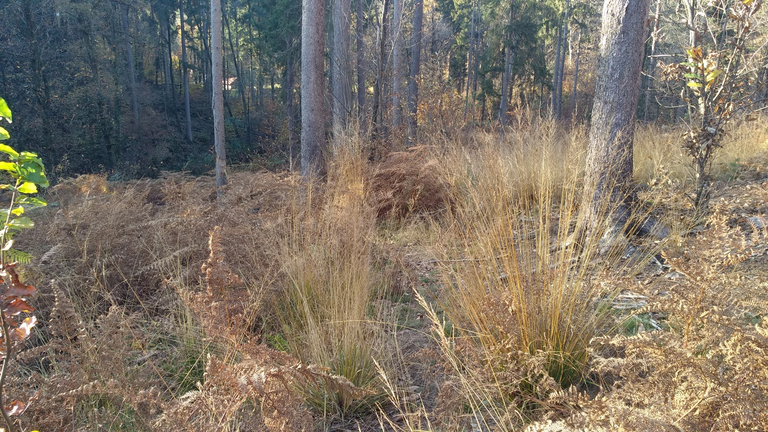 ... Then into to the towers.
Success. I am at the table of the middle ski jump. There is an easier way up here but the one I took was much more fun.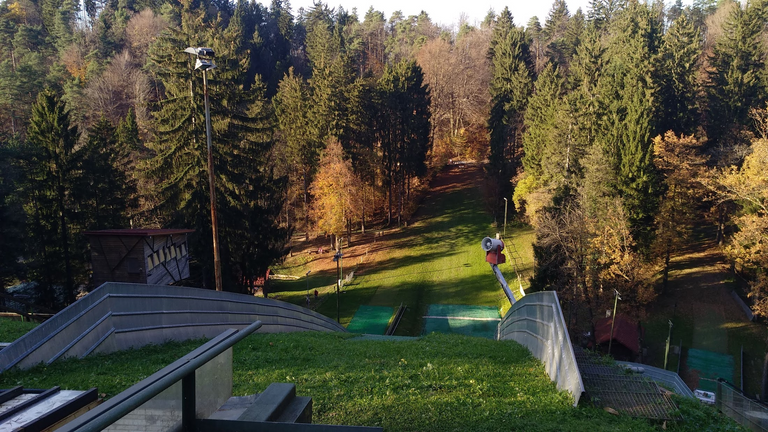 Looking up the big tower.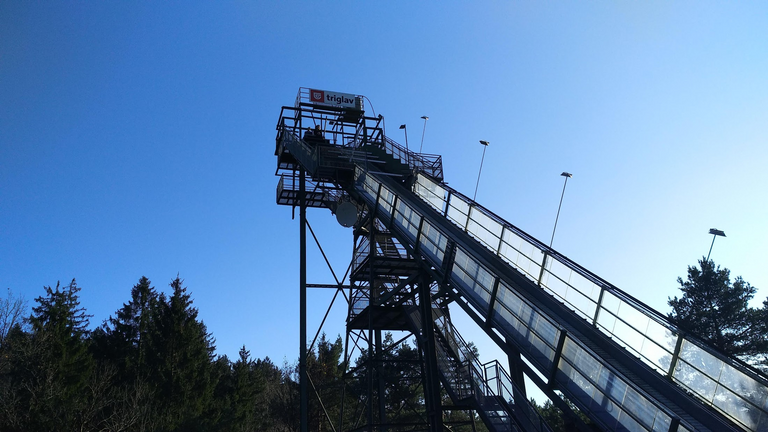 At the top.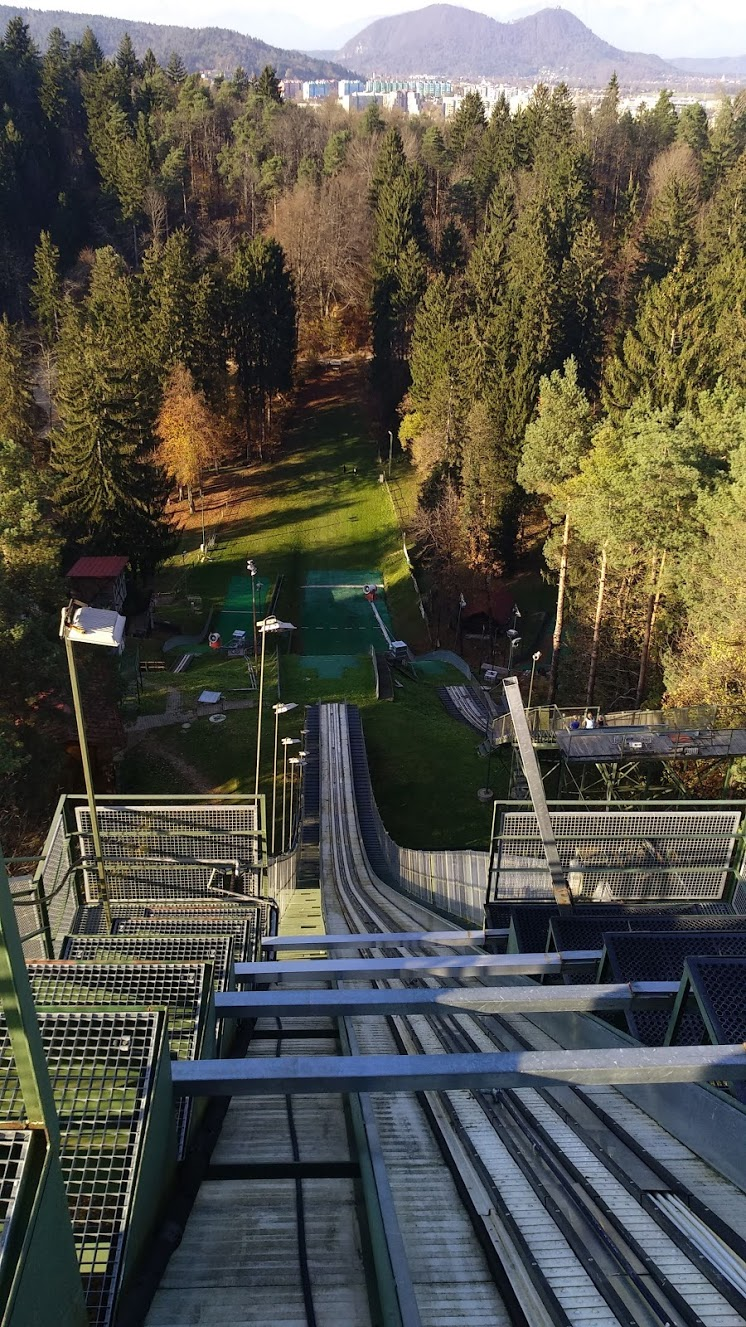 What a great view toward Grintovci mountain range.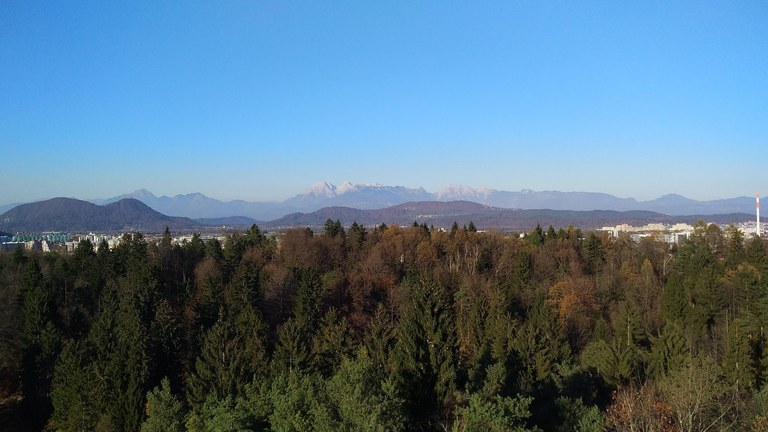 Stepping down.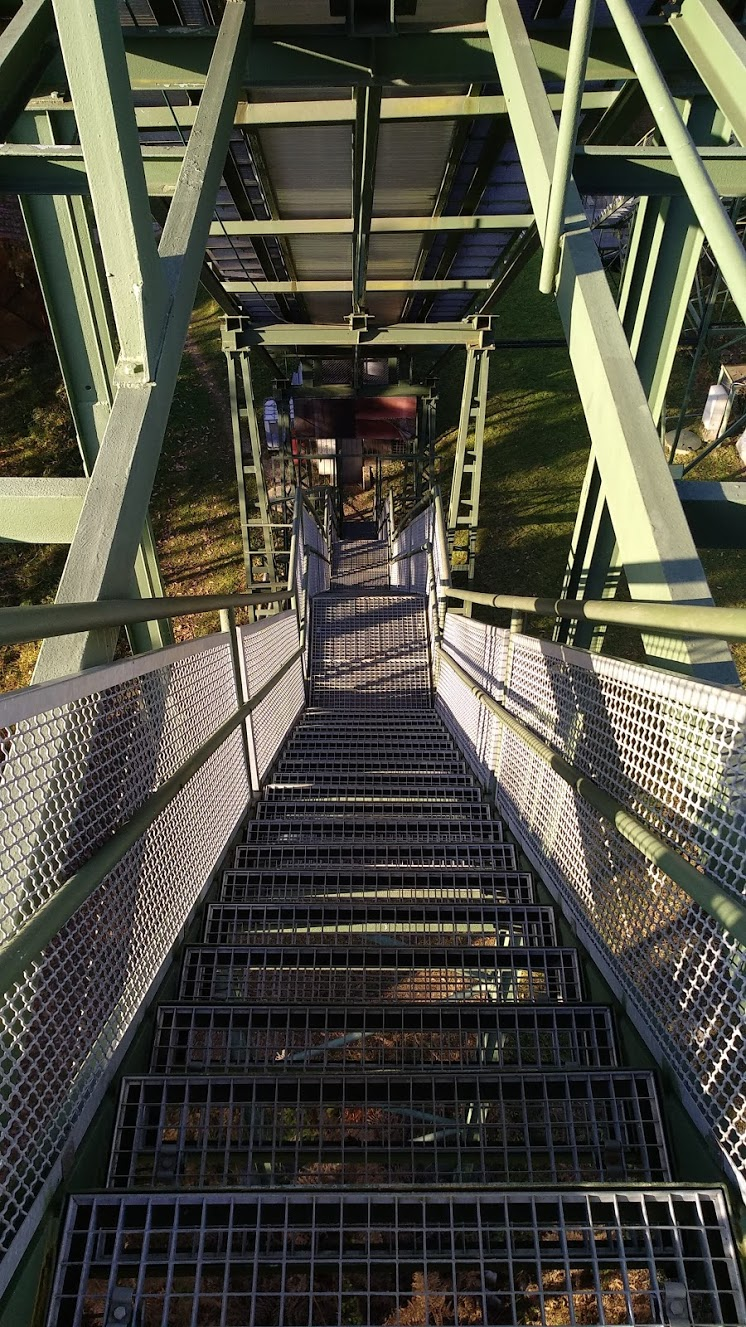 And running back to the starting point in Tivoli, a meadow behind the swimming pool.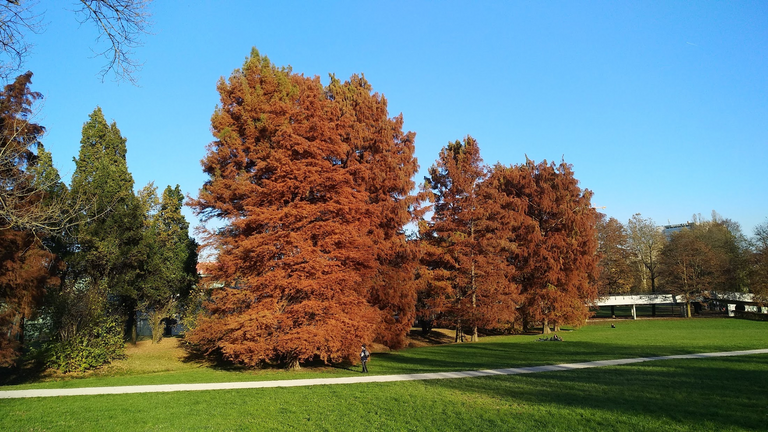 This skate park is very popular.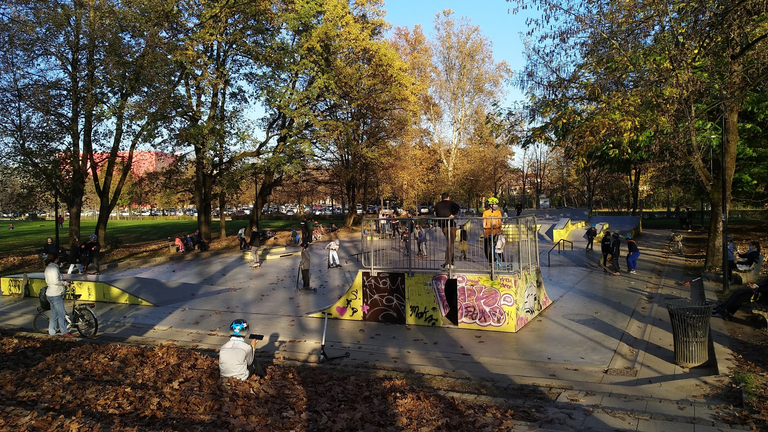 A beautiful run, don't you agree?
---
The run was hilly, of course, with many stops to enjoy the surroundings and take photos.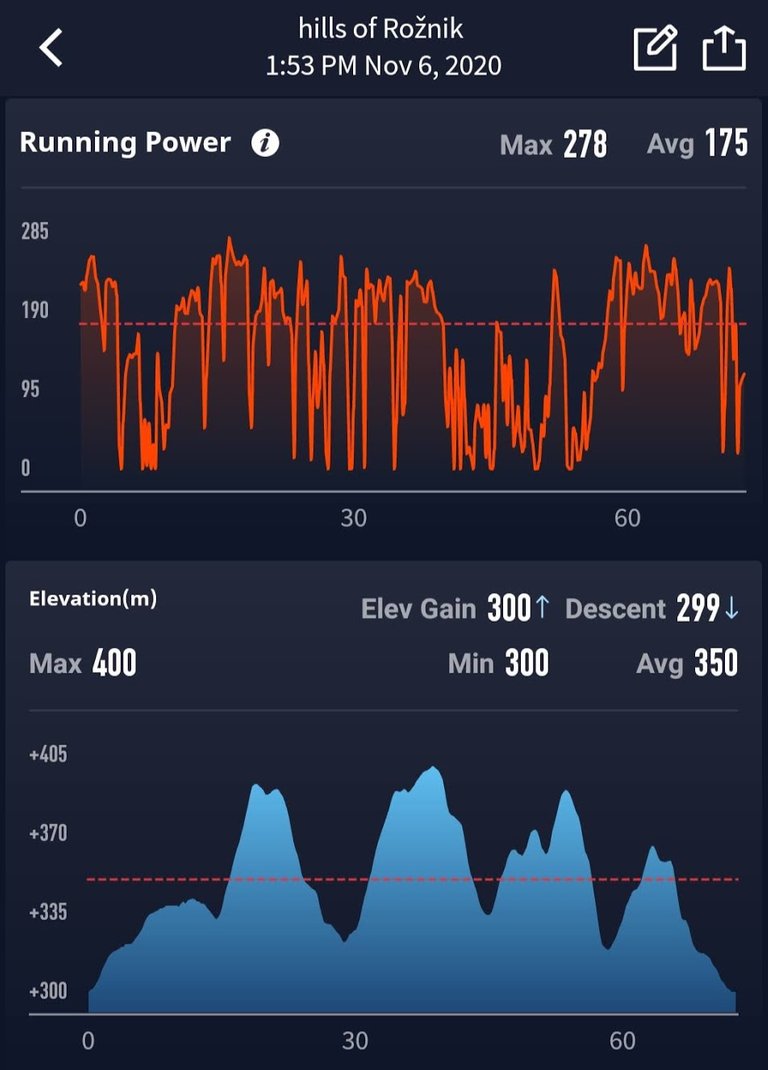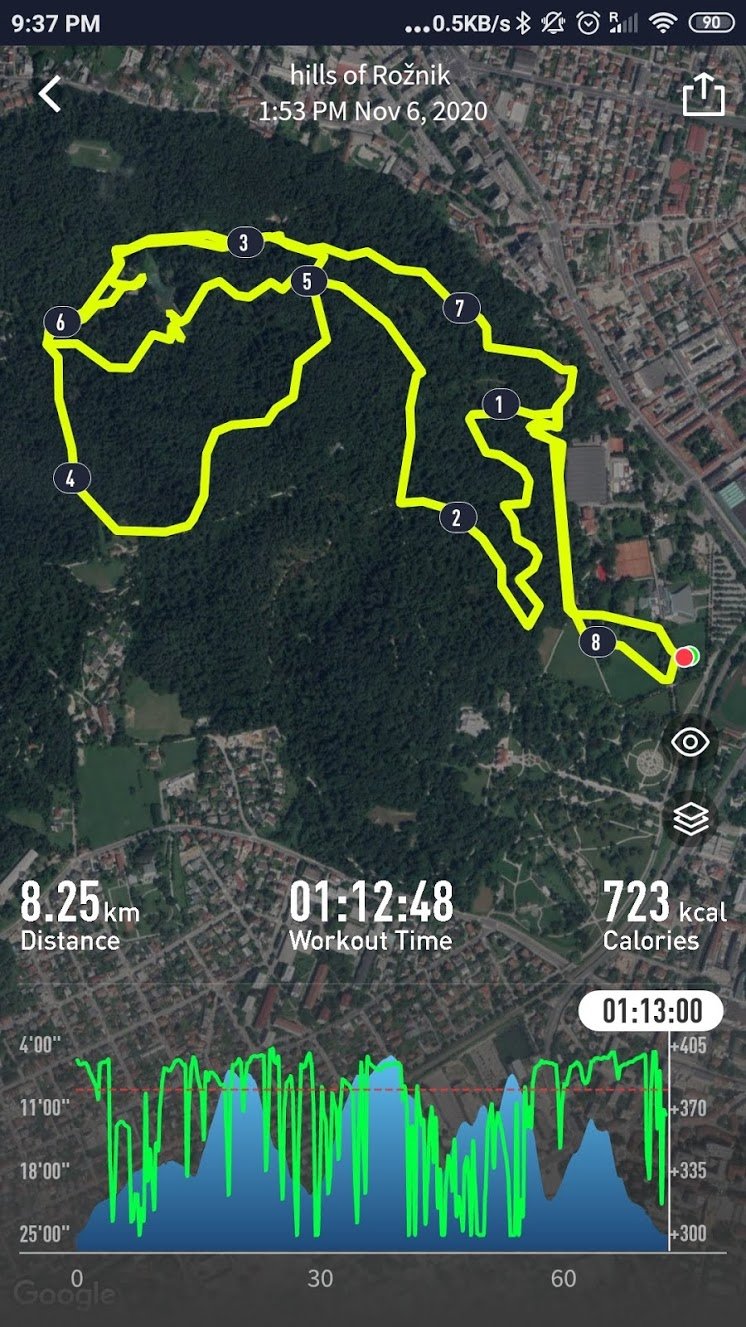 It was a great run, the most beautiful in November. I saved it until the last day to publish it in style.
---
The @pinmapple pin points to where the ski jump towers are. Here: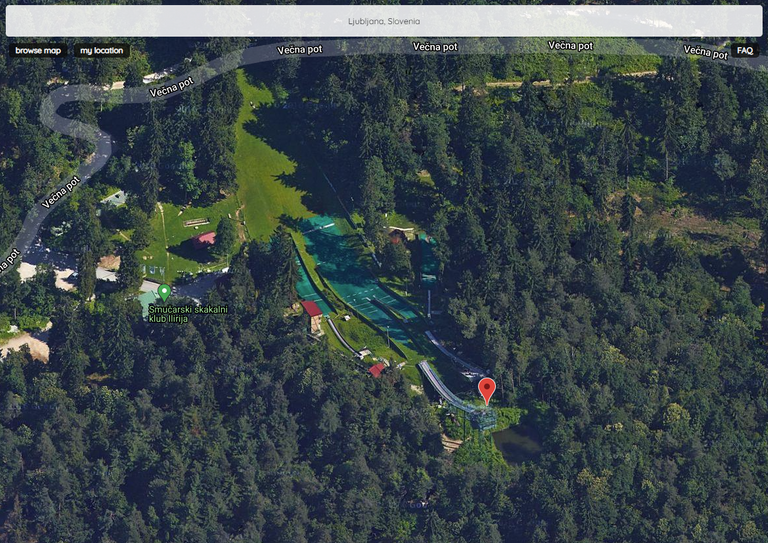 ---
All the physical activity data that I display in my @exhaust and @actifit reports is gathered with the help of Coros Pace sports watch and displayed with Coros app.


---
Better and better
---
Check out some detailed info at my EXHAUST page
Join me in testing out EXHAUST!