Another day in the mountains and on the snow, another run downhill from the mountains and into the village.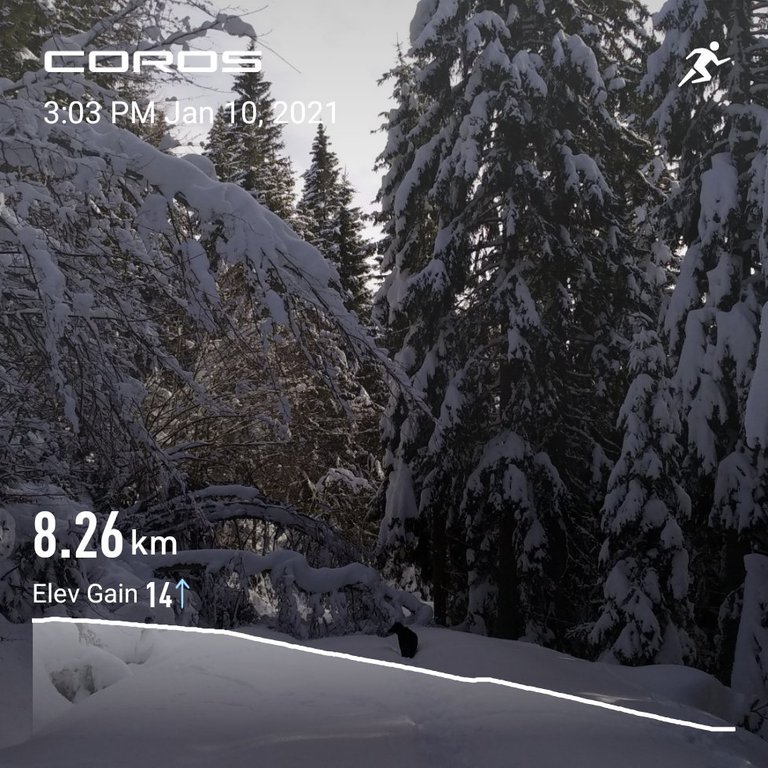 The run was exactly the same as yesterday with one big difference. Fresh snow, two inches of it, covered the road. Which meant than additional caution was necesarry. Because of the snow you couldn't see the icy patches on the road. I ran today's run five minutes slower than yesterday. OK, the muscles felt it too and I felt the muscles. Running steep downhill is another running discipline, not exercised many times.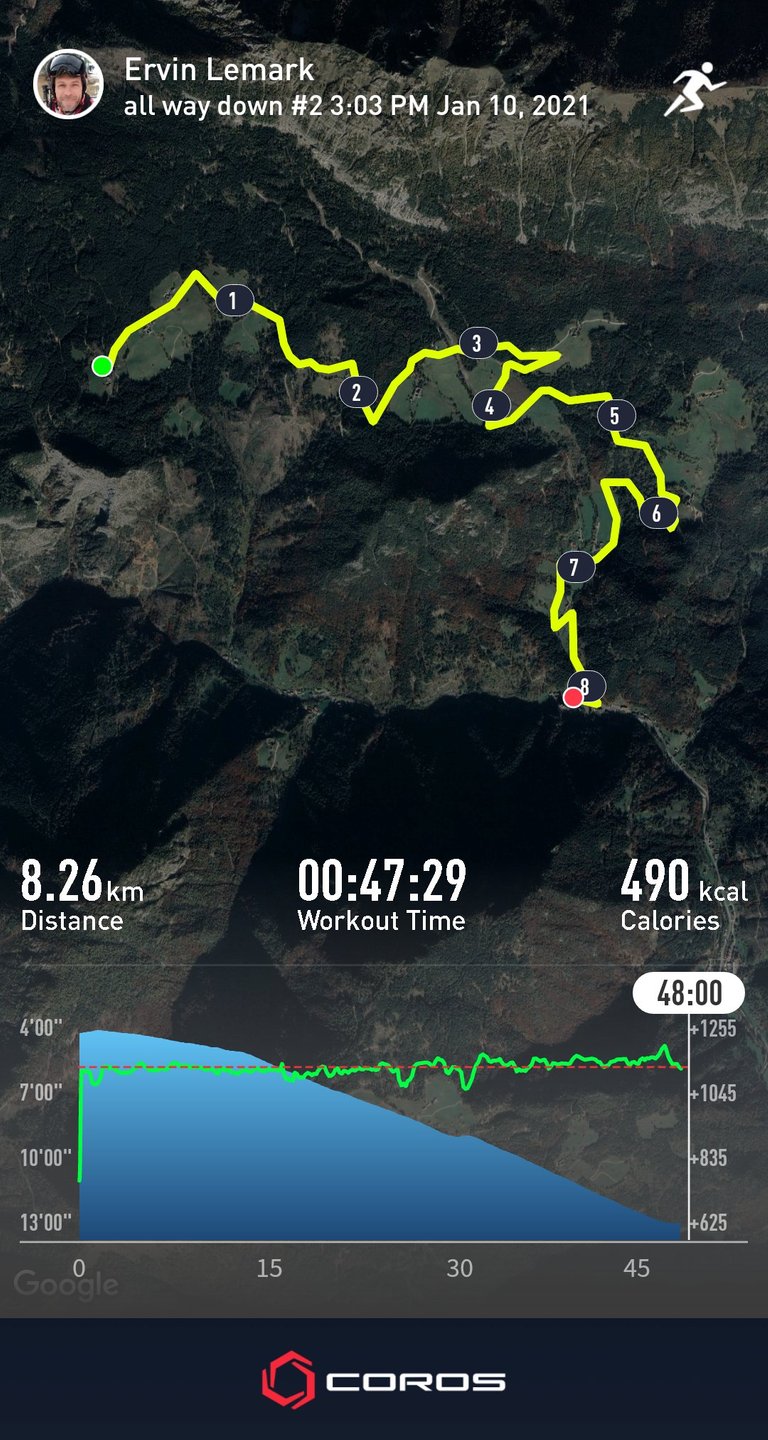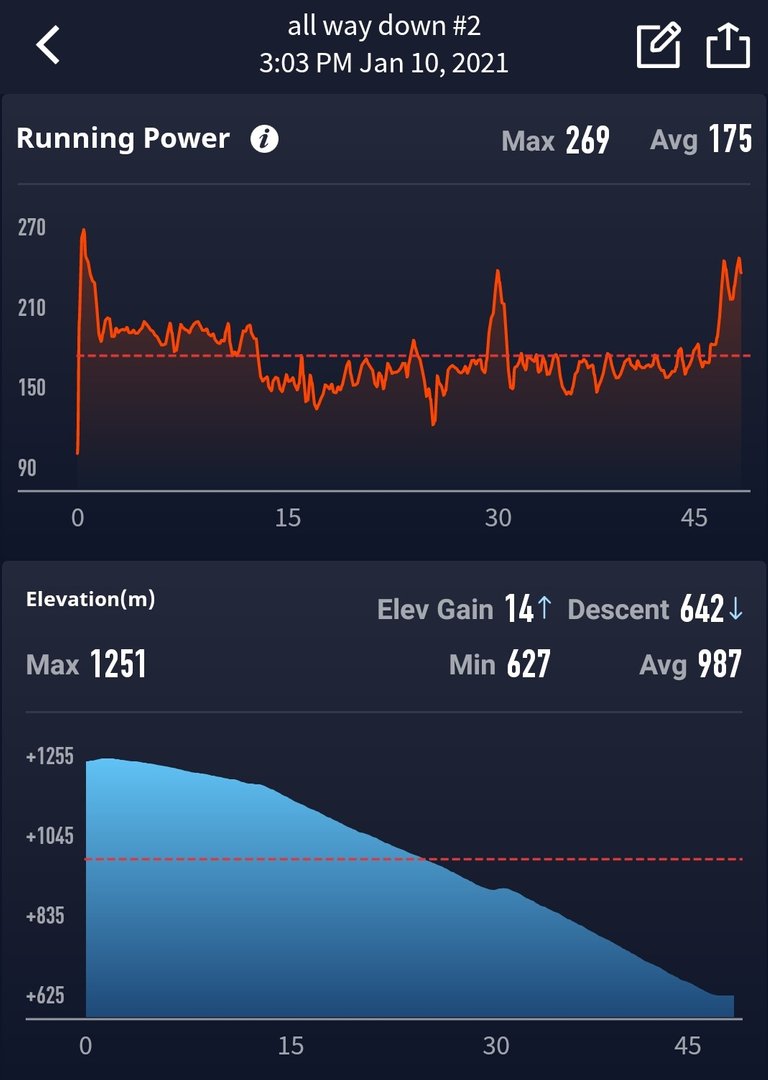 Check out some detailed info at my EXHAUST page
Join me in testing out EXHAUST!
---
All the physical activity data that I display in my @exhaust and @actifit reports is gathered with the help of Coros Pace sports watch and displayed with Coros app.


---
Better and better
---