Sunday, February 14th, 2021. Logarska Valley, northern Slovenia. It's still winter here although the snow is melting away day by day. Sunny days are taking their toll.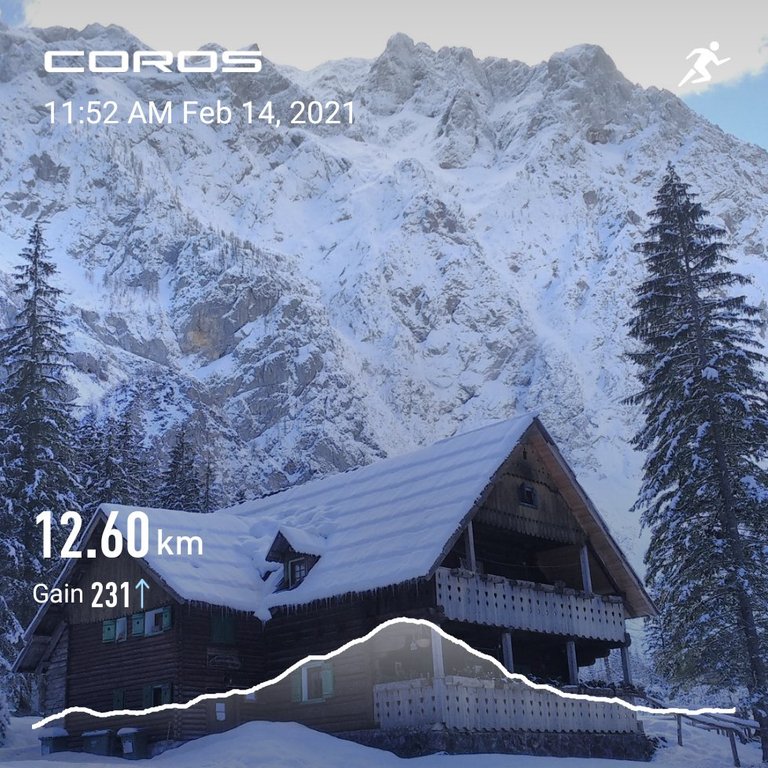 The entrance to the valley, the start of the run, is amazingly beautiful as always.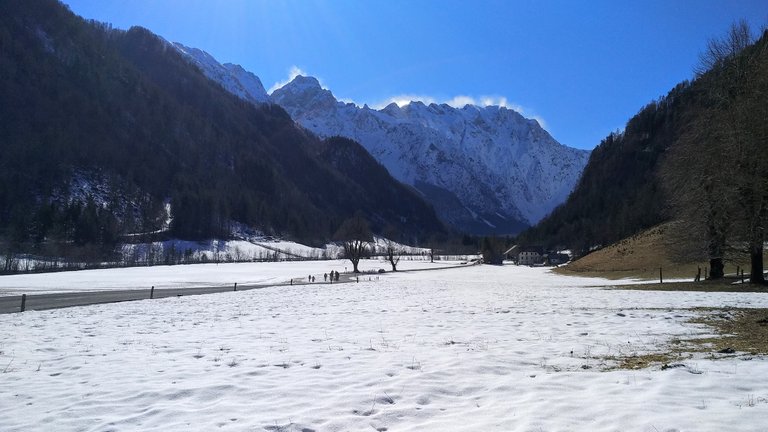 Remember this lonely tree in the heart of the valley?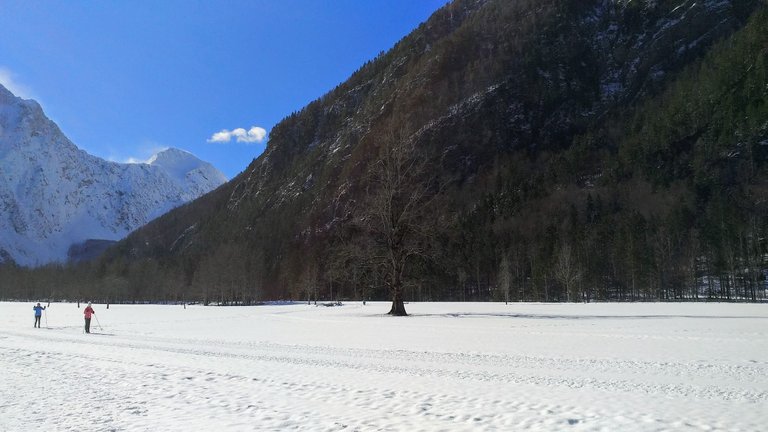 Further upward and to the south, cross-country skiers are enjoying the day.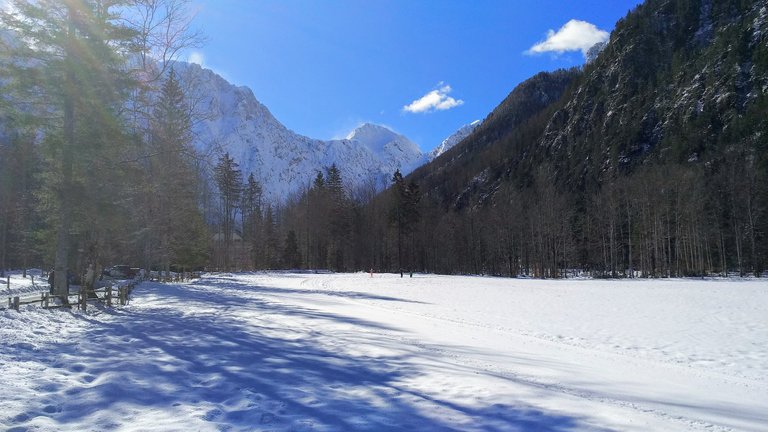 Standing on the bridge by Dom planincev, the Mountaneers' hut, and looking at the Savinja river channel. It is filled with snow.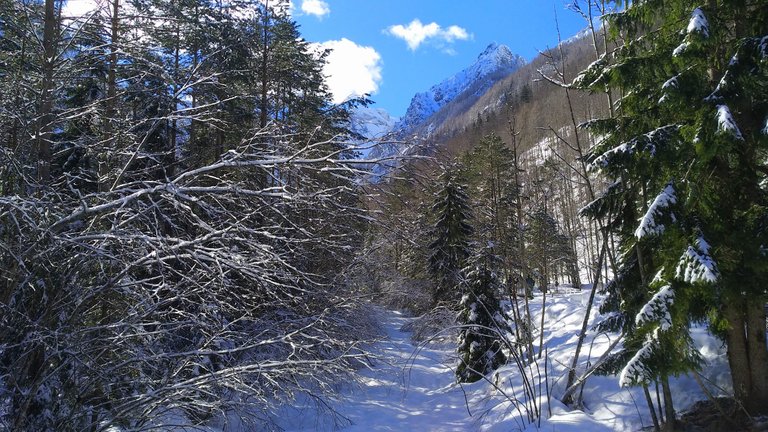 Ice crystals are forming at night and melting during the day. At Logarski kot. Logar's Corner, where I turned back, the sun will greet the hut and these branches in March. High mountains behind it don't allow it to visit this hidden corner earlier.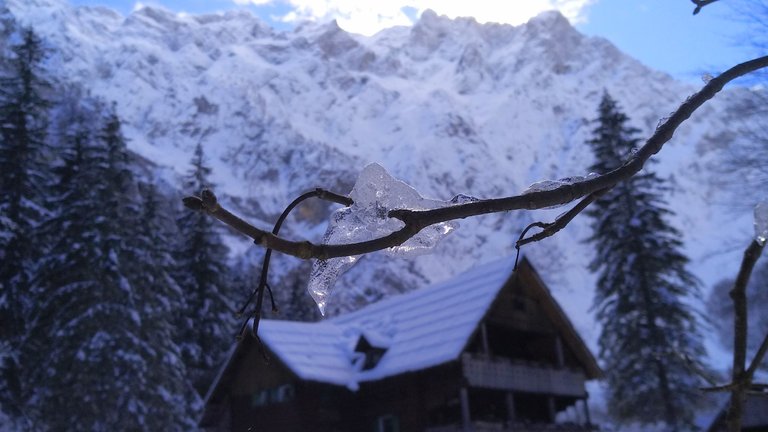 ---
The map of the run. Six kilometers to the south and up, first on a dry road, then on the slippery snow, photo session at Logar's Corner, run back down to the mouth of the valley.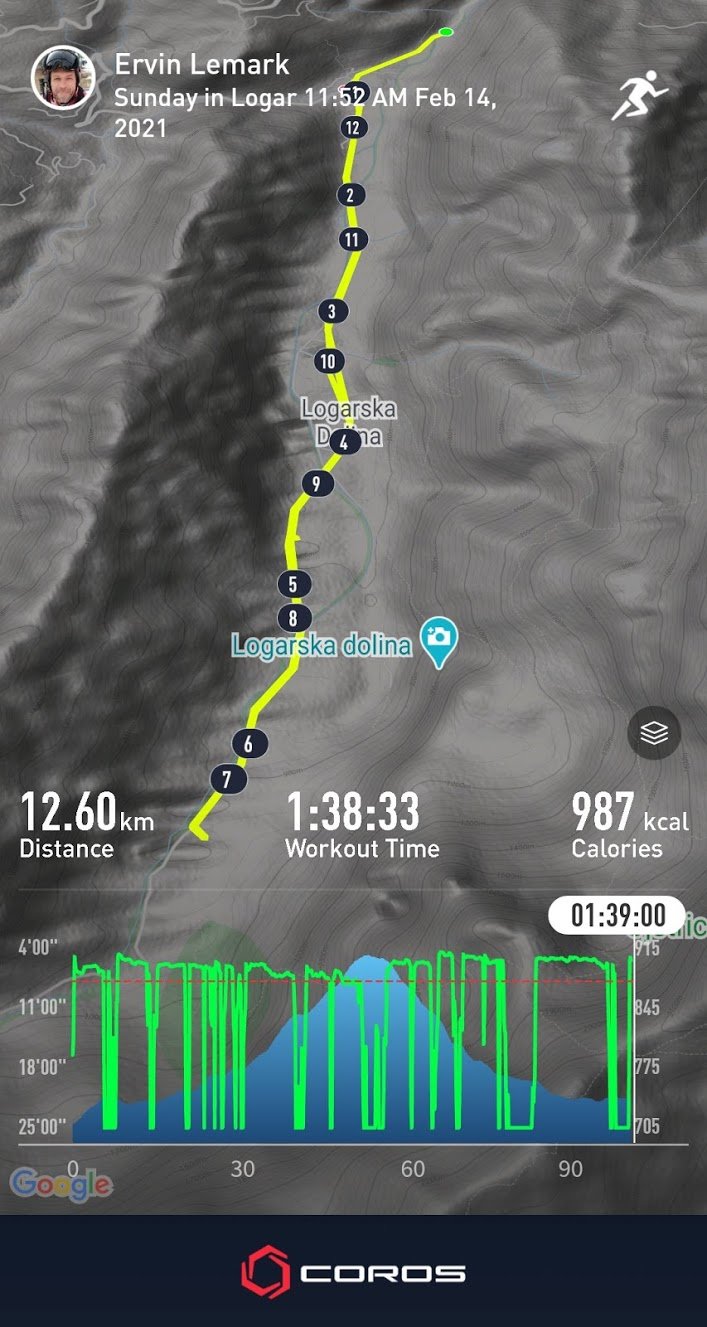 I love it when these altitude graphs have something to show.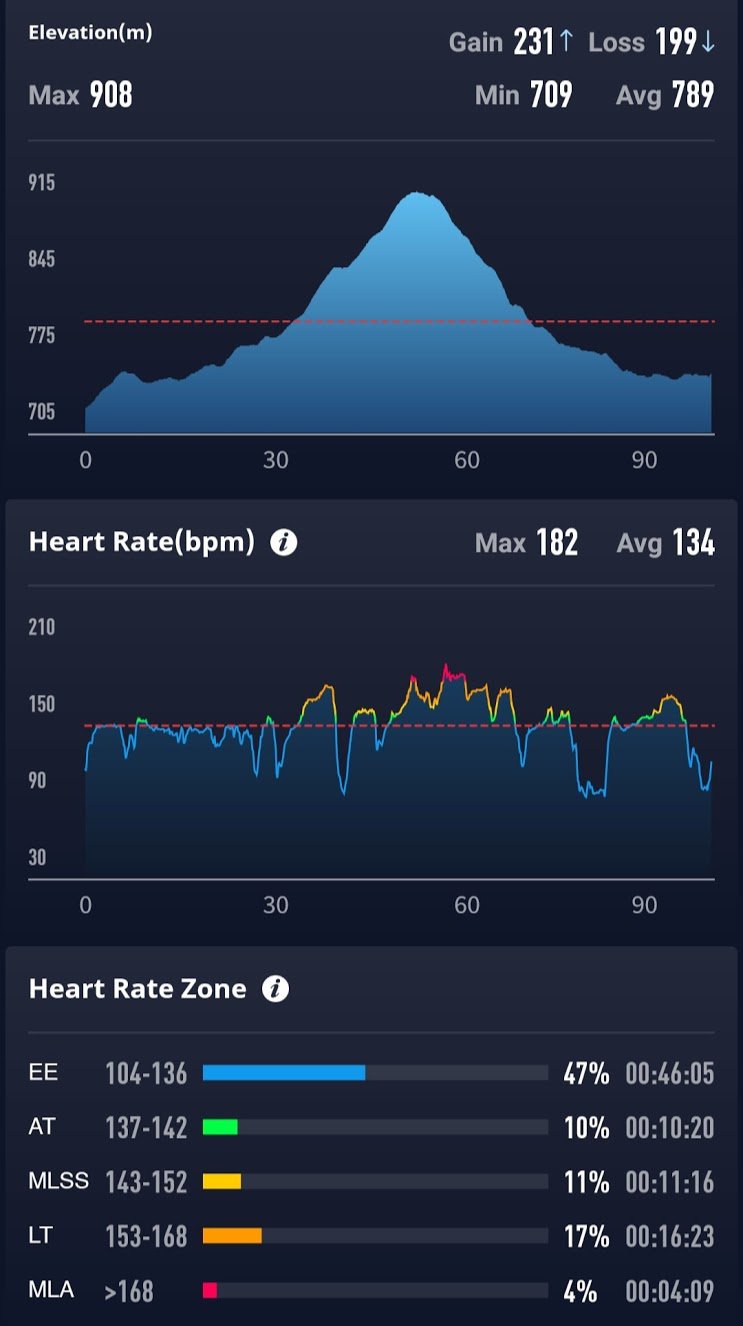 ---
Ps: this @exhaust report is a good week late. Sorry for that.
---
Check out some detailed info at my EXHAUST page
Join me in testing out EXHAUST!
---
Proof of Run on Strava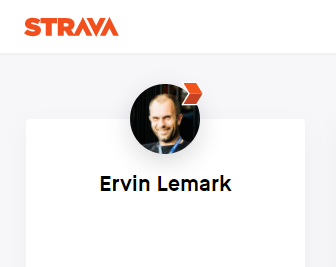 This run on Strava | Strava profile
---
All the physical activity data that I display in my @exhaust and @actifit reports is gathered with the help of Coros Pace sports watch and displayed with Coros app.


---
Better and better
---