I just finished a 6.9km running that lasted about 0hh:41mm:55ss !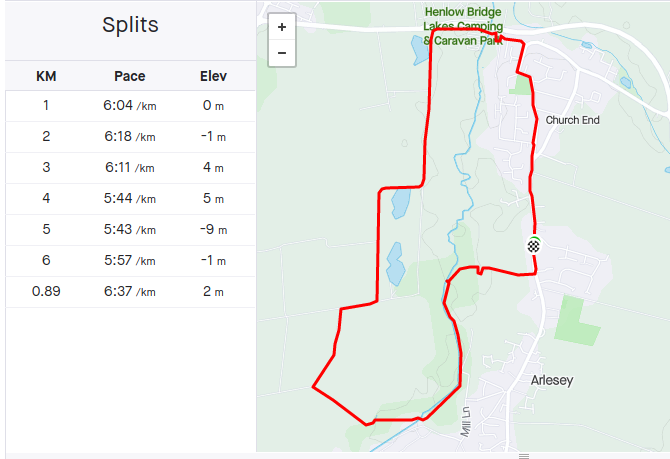 After Sunday's half marathon my legs were not feeling too bad, but I was not going to push myself too hard today. I headed out with the intention of going with how I felt. I had decided to do some of the farm tracks and so went towards the station through the village. Not many people about then, but I had to move into the road to give any I met some space. A train must have just come in as some people were leaving the station as I arrived. I went over the footbridge and then up the exit road on the other side to pick up the track.
Last time I ran that track I followed a hare for a long time. No hares this morning, but I got close to a pheasant before it flew off. Met a couple of cyclists along there. My legs were not feeling at full strength, so I took it easy.
I turned off the main track and met the fallen tree. It was just possible to clamber between the branches. There is a lake on the left that is hidden by trees. I could hear lots of birds in there.
I carried on towards the meadow with the horses and then followed the river back to near home where I cross the other footbridge. By then people were taking their kids to school. I saw a couple of runners.
Overall this run was well below my usual pace, but that is no big deal. I will take it easy for the rest of this week and see how quickly I recover. I do get some comments from people concerned about my well-being, but you really do not have to worry. I have no intention of doing myself any harm.
Run free and stay well.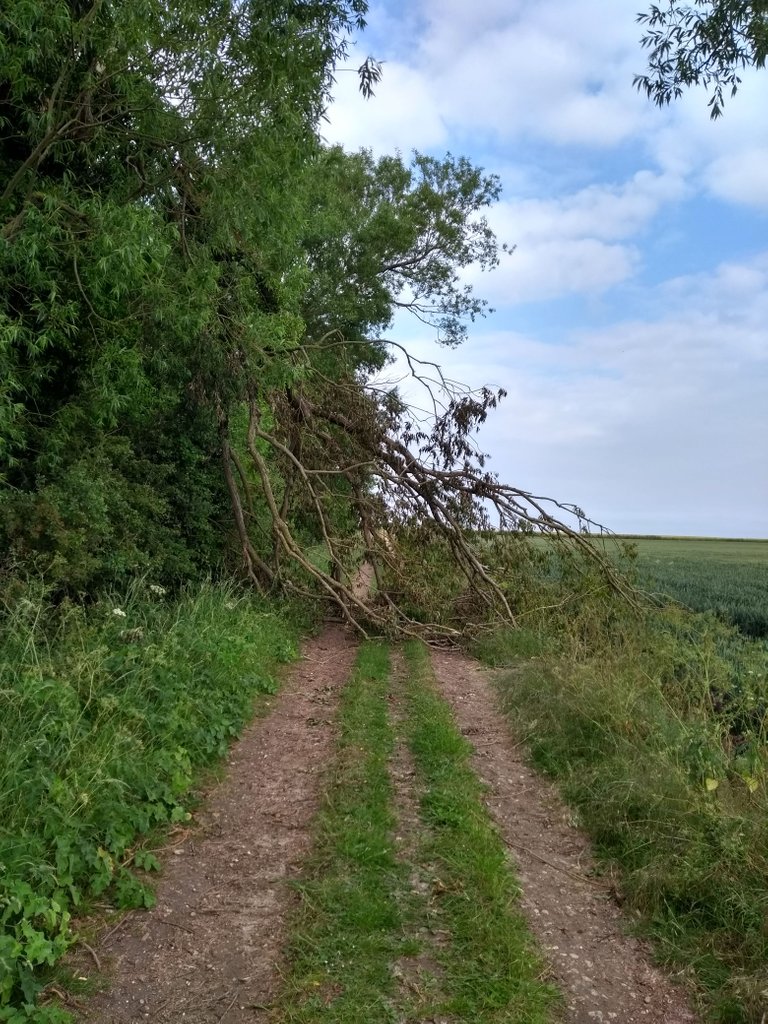 Check out some detailed info at my EXHAUST page
Join me in testing out EXHAUST!