I just finished a 6.946km running that lasted about 0hh:39mm:36ss !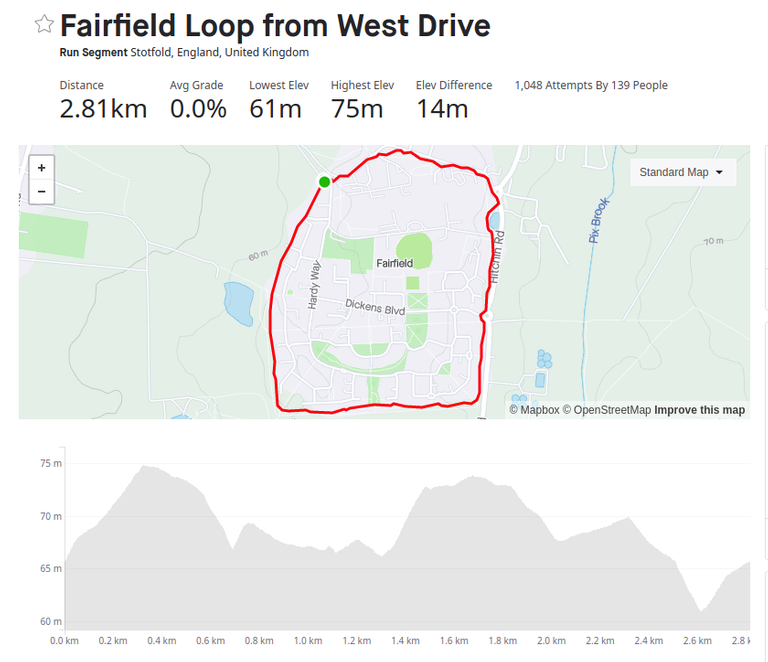 I am trying to get back into my regular running routine, so I was out again today. It is still cold in the mornings, but I warm up quickly. My legs did not feel too bad, so I headed back up to Fairfield as that is the biggest hill around here and it avoids the school crowds..
This time I ran clockwise and it seems someone created a segment for that. I managed my best time for it today with just a couple of previous attempts. For some reason I run the opposite direction much more often, but I may do this one more to try and beat my time. The fastest people are much quicker than me. It is a very up and down course.
Coming back down the big hill I was a little quicker than other recent runs, but then I felt I had it in me to push there.
Not a bad run overall. I was a little quicker than Tuesday, which gives me some hope for further improvements. I find around 5:40/km is a good pace for me when not wanting to try too hard.
It warmed up nicely during the day, but I was stuck indoors. We may wait a while to put the pool up. It was actually mid-May last year. It needs to warm up during the day and still be warm enough for an evening swim. I am not one for icy swims.
Run free and stay well.
Check out some detailed info at my EXHAUST page
Join me in testing out EXHAUST!