Read this post on TravelFeed.io for the best experience
---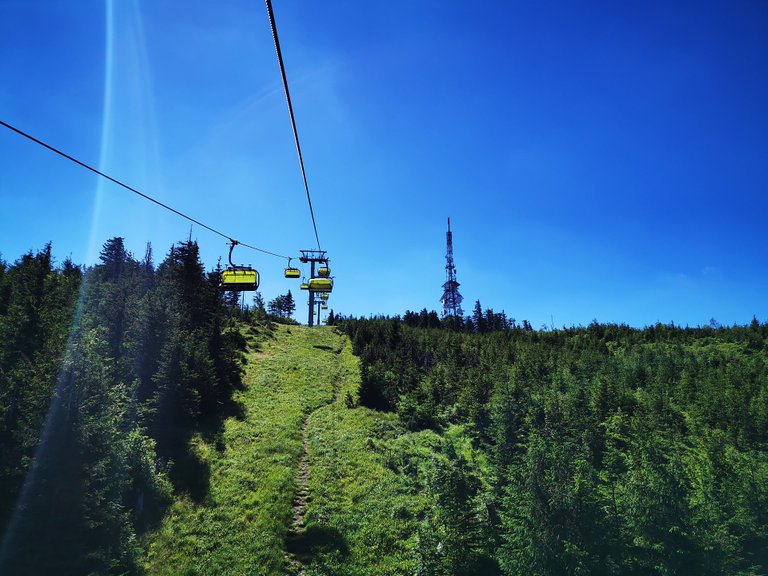 30 degrees of heat does not help in climbing, so this time we chose the "comfort" option - we go to the top of Skrzyczne by cable car.
Teached by previous unpleasant experiences, this time we are moving much earlier than usual.
Earlier, we went out for family mountain trips around noon. This time we left at 9am and it was a great decision. First of all, it was not "so warm" yet, and secondly, "so many people" were not yet.
In addition, it has been raining around noon lately, so the morning exit option was definitely the best.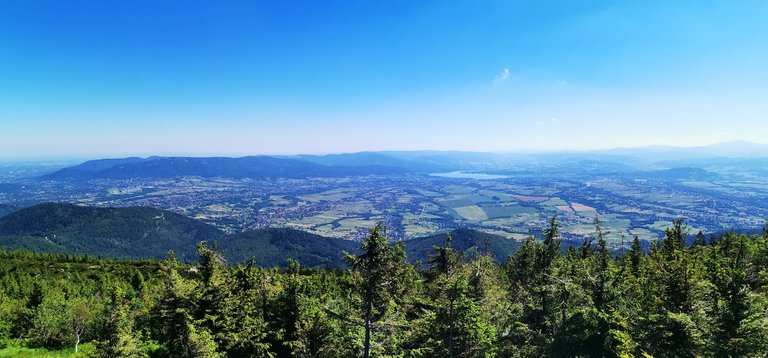 Looking east from the Skrzyczne peak (1252 m a.s.l.), we have a beautiful panorama of the entire Żywiec region with Lake Żywiecki in the central point, on the left a mountain range of the Little Beskids is visible.
If we look to the north, we can see the exit from the Beskids to Silesia. With good visibility, we can see characteristic points, such as power plants in Rybnik, Łaziska Górne, and Jaworzno.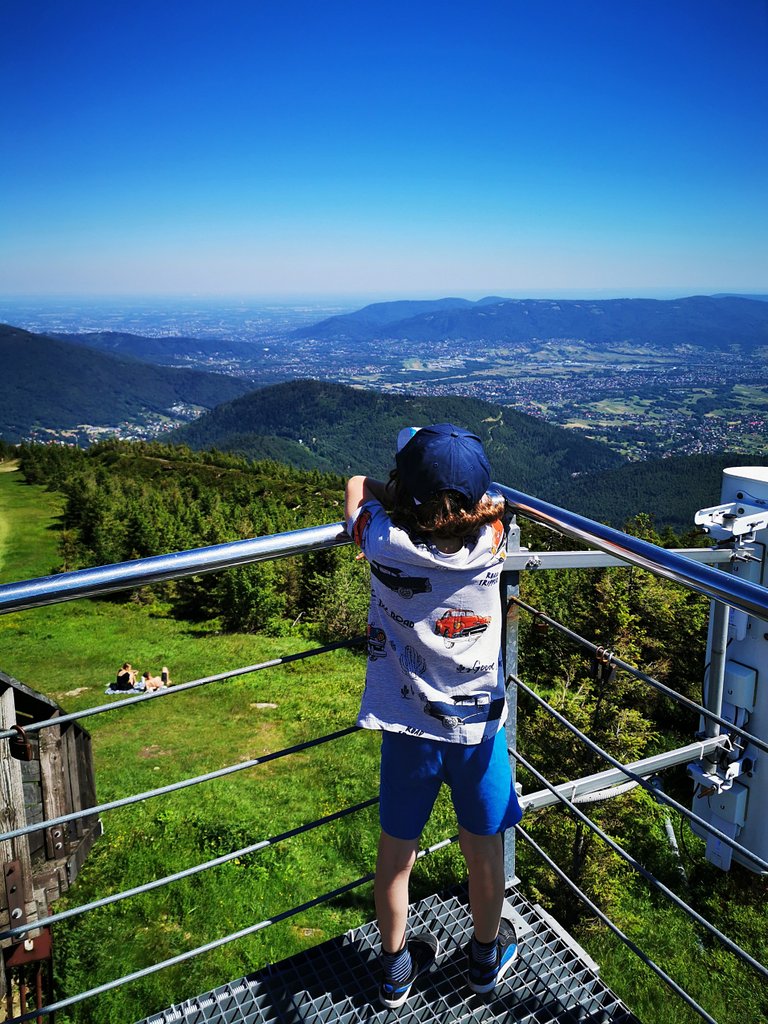 We follow the green trail towards the Zbójnicka Kopa peak. Looking south, we can admire beautiful Beskid panoramas.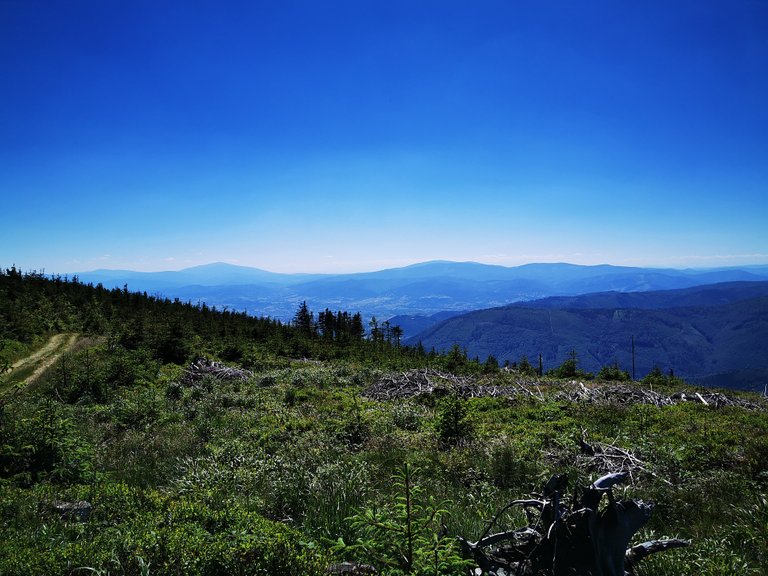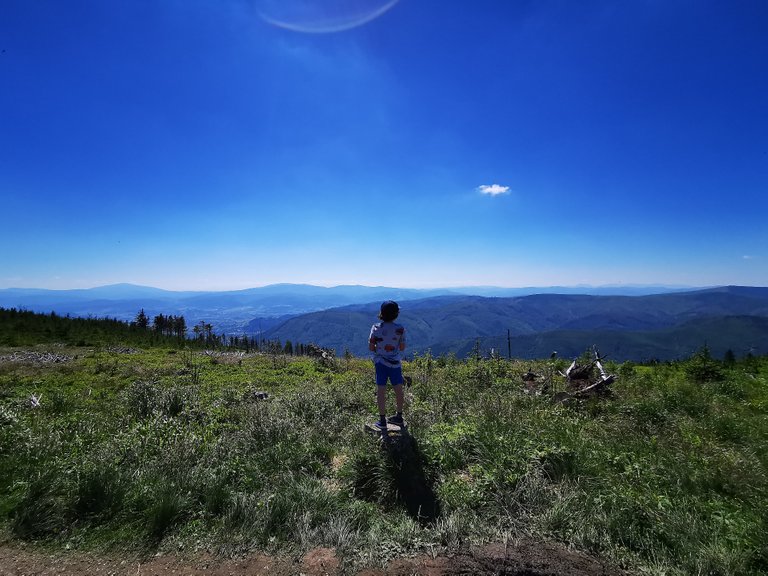 Soon, we reach the intermediate point of our planned route - to Zbójnicka Kopa (1205 m a.s.l.)
The latest Szczyrk chairlift from the Szczyrk Mountain Resort reaches this peak. Recently, I was here two years ago (unfortunately, all photos have disappeared from that post, so I won't add a link here). The infrastructure of the center has changed a lot during this time. I see how much the SMR has changed to the plus.
Hip-Hop downhill route starts from Zbójnicka Kopa. Therefore, we met many more people here than in Skrzyczne.
For us, mountains with crowds of tourists are no attraction, so we evacuated quickly from the summit.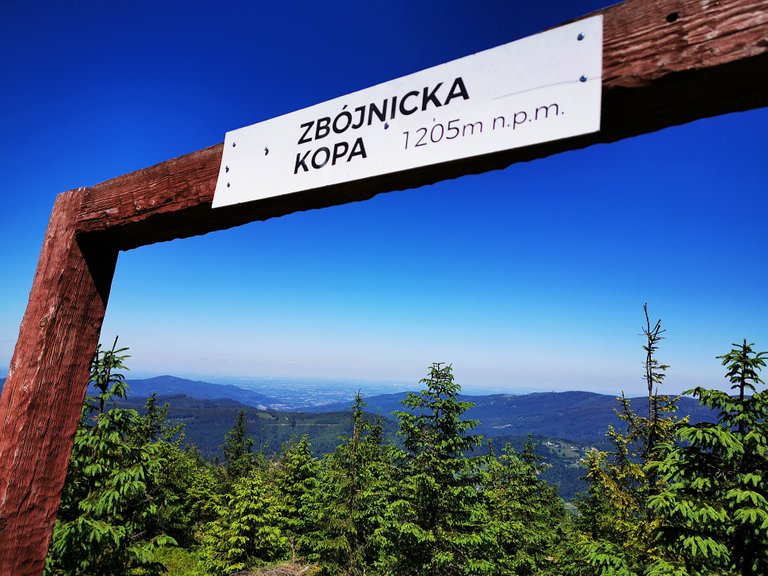 We headed to the last point of our journey - Jaworzyna meadow.
Two years ago, a new route was created connecting both ski resorts - Szczyrk Mountain Resort with the Central Sports Center, and we decided to go further this route.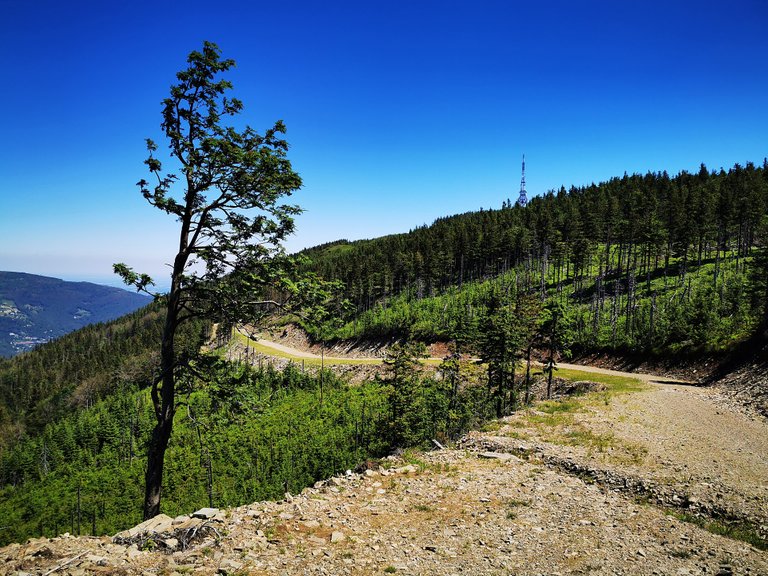 On this route, in peace and away from the massive invasion of pensioners (on Zbójnicka Kopa we came across an organized trip, or several organized trips ... lots of people :) we decided to rest a moment.
This time at our feet there was a view of the Upper Szczyrk, Beskid, Klimczok, and - in the distance - the areas from Skoczów to Jastrzębie Zdrój, Żory and Rybnik.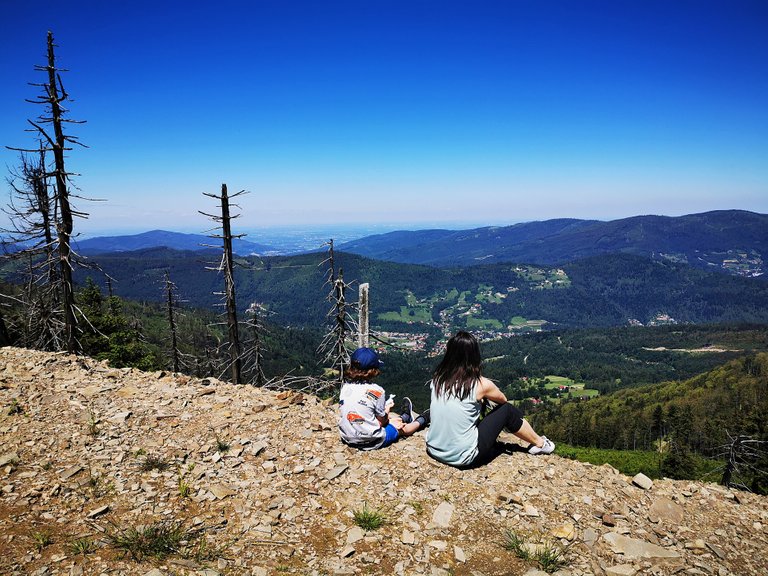 After a short rest, we continued our journey.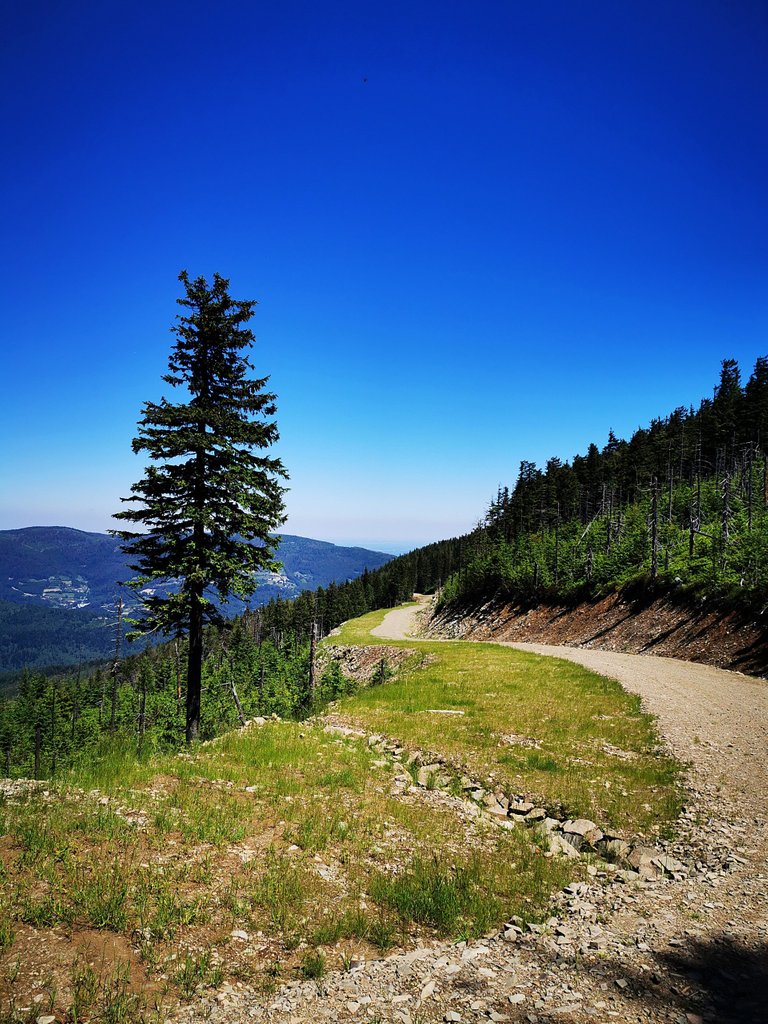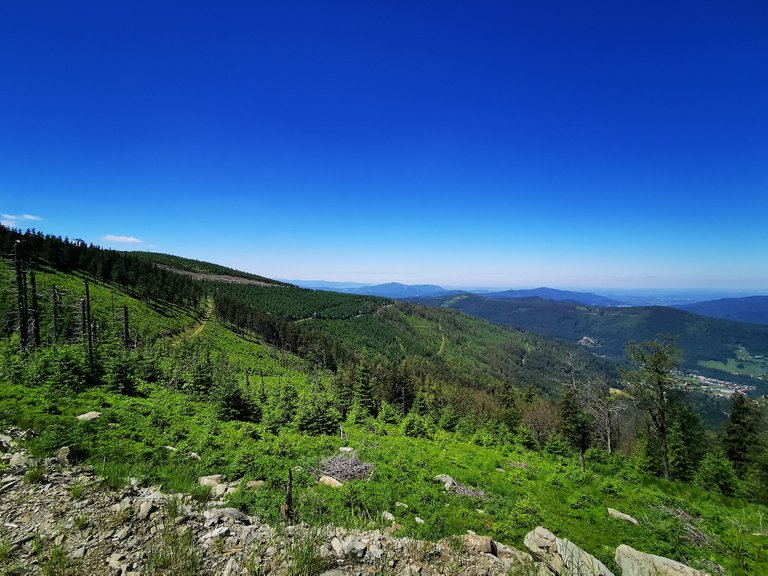 In the middle of the route connecting two sports centers we came across a snowmaking system built from the side of Jaworzyna. You can see that the Central Sports Center does not want to lag behind, and also invests in the development of its infrastructure.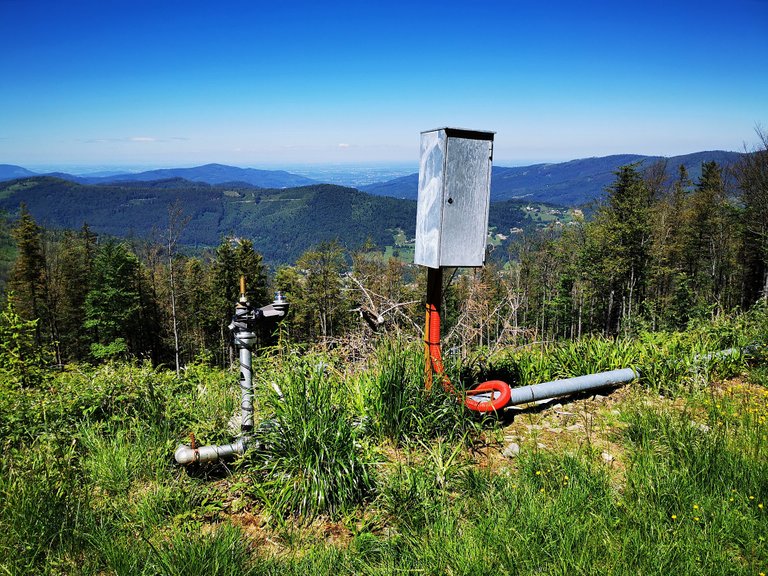 When we reached the blue route called Ondraszek, an altar with the Cross of Gratitude appeared before our eyes.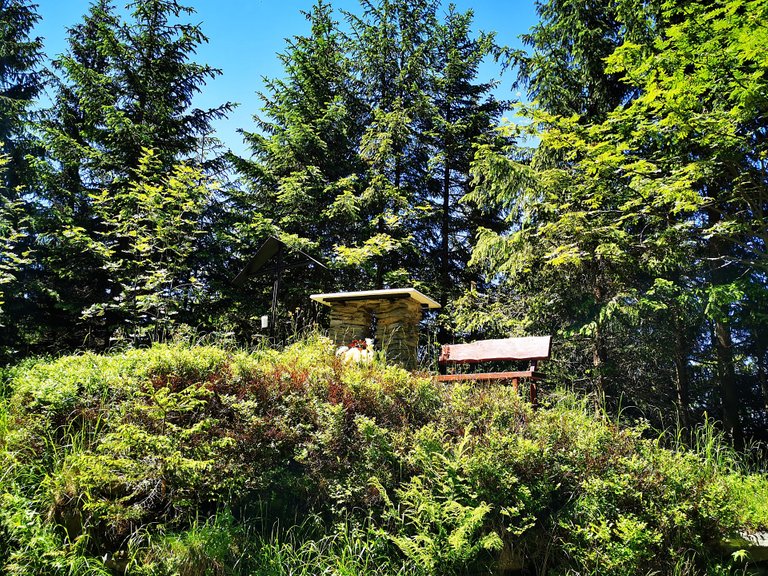 This cross has been standing on the Skrzyczne slope for several decades.
Every year, a one mass is celebrated here.
The initiator of placing this cross was Mrs. Viktoria, whom I had the pleasure to know in person. The history of placing this cross is directly related to Mrs. Victoria's commitment to God.
After a moment of reflection, we moved on.
It was close to Jaworzyna, soon our route intersected with the cable car to Skrzyczne.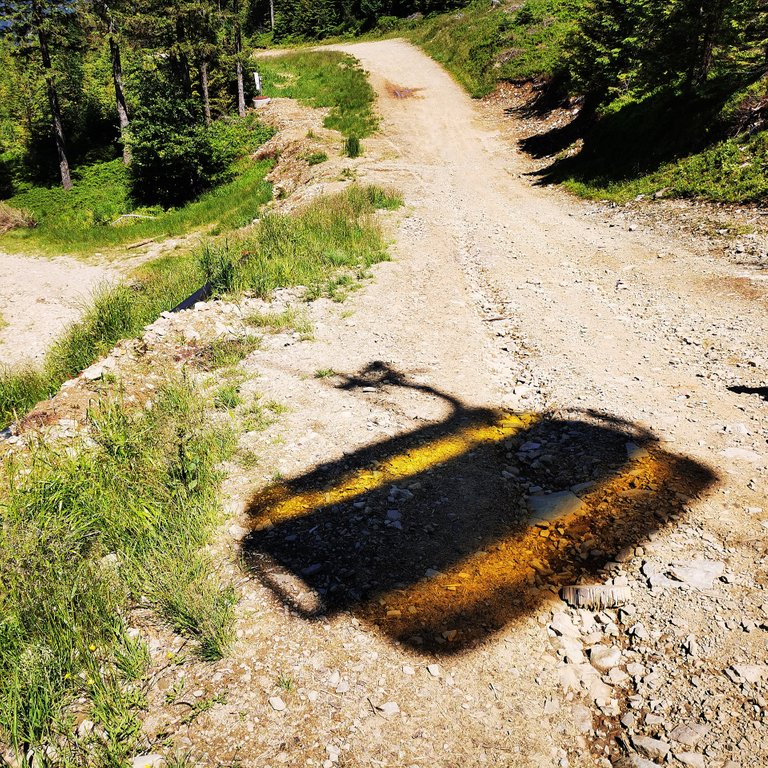 A few hundred meters further we reached Jaworzyna (920 m a.s.l.)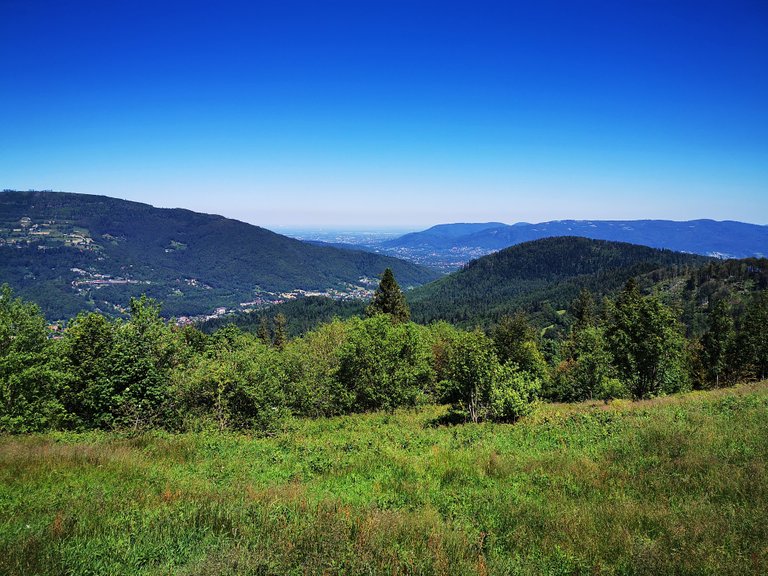 Such a beautiful bumblebee worked in the clearing.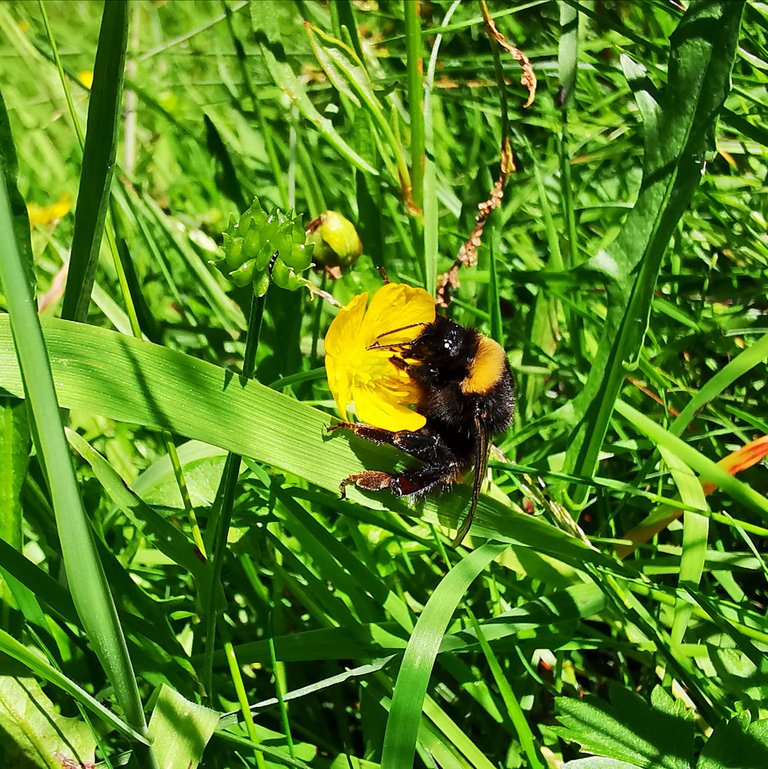 We descended from the Jaworzyna clearing by a cable car, and that how our trip ended.
---
View this post on TravelFeed for the best experience.