Read this post on TravelFeed.io for the best experience
---
W głowie już od tygodnia miałem ułożony plan na wycieczkę po pobliskich górkach.
W niedzielny poranek sprawdziłem pogodę - przewidywała do 17tej bez opadów i lekkie zachmurzenie. Cóż - może Tatr nie zobaczymy, ale chociaż nacieszymy oczy widokiem pobliskich góry i dolin.
Doskonale wiem, że pogoda w górach bywa nieprzewidywalna, ale na bieżąco sprawdzałem norweską prognozę pogody, i mimo, że na pełne słońce nie mieliśmy co liczyć, to wyglądało to przyzwoicie.
Jedziemy więc w górę.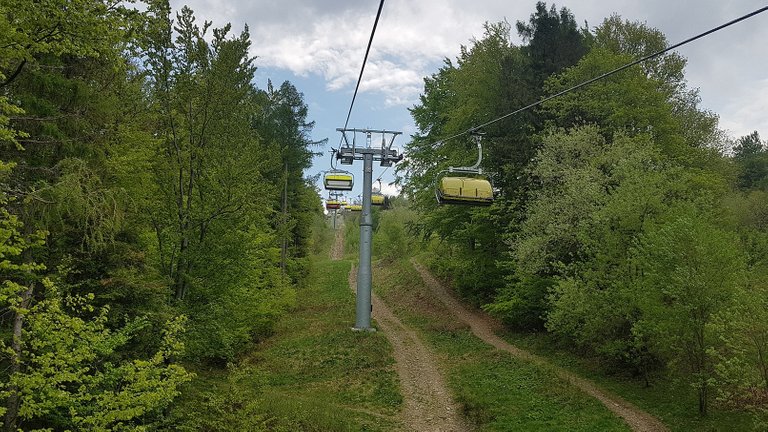 Las jest pięknie zazieleniony, więc poruszamy się niczym w wielkim zielonym liściastym tunelu.
Czasami jednak można było natrafić na "dziurę w lesie". W jednej z takich dziur dostrzegłem Becyrek, na którym byliśmy w zeszłym tygodniu.
(Niestety, kolejny raz przekonałem się, że użycie nawet minimalnego zoomu w telefonie, to zła decyzja)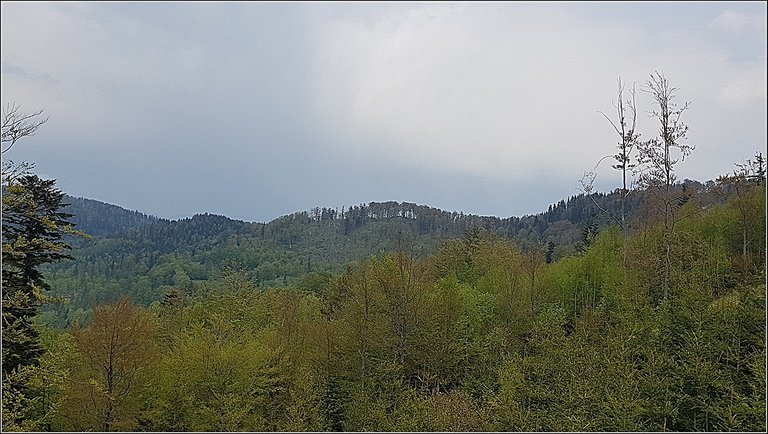 Gdy dojeżdżaliśmy do Jaworzyny, las wokoło zmienił się w znacząco.
Tutaj wiele lat temu kornik "zjadł" cały las.
Na miejsce starego lasu wyrasta piękny "młodnik".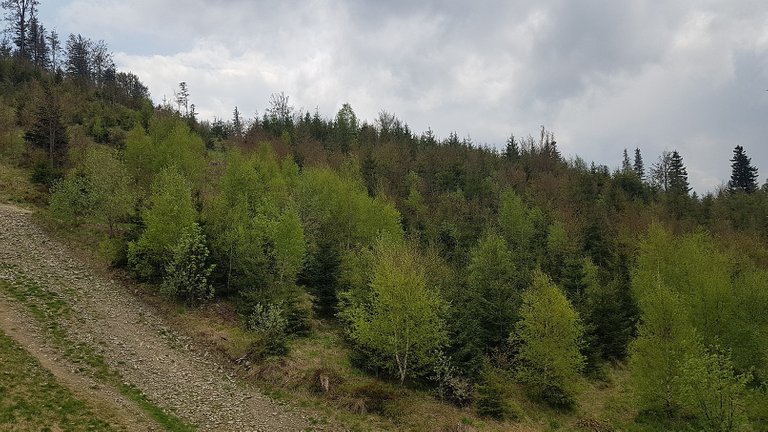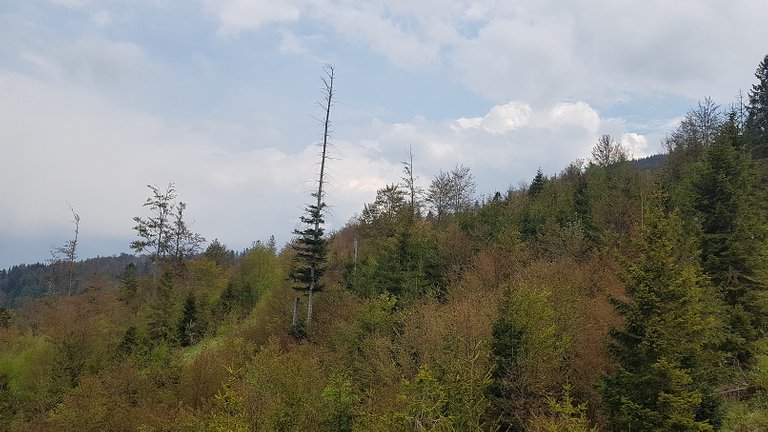 Zbliżając się do stacji przesiadkowej, w oddali widzieliśmy pierwszy punkt naszej wycieczki - górę Skrzyczne.
Sytuacja pogodowa nad górą zmieniała się z minuty na minutę - niestety na niekorzyść.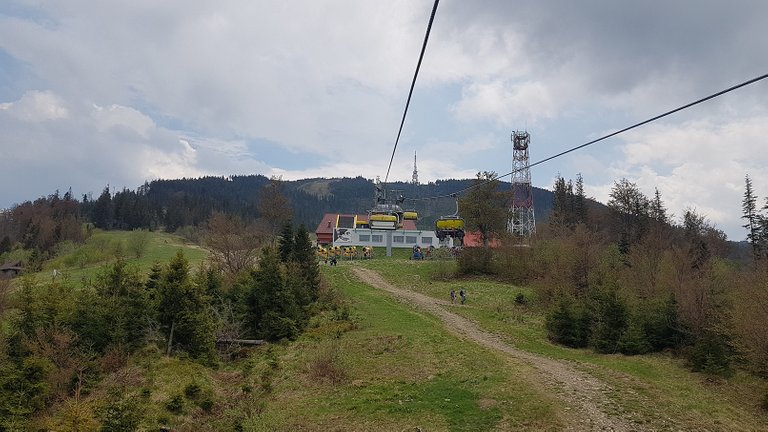 Na Jaworzynie postanowiliśmy poczekać kilka chwil, by przekonać się w którą stronę pójdą nadciągające nad Szczyrk chmury.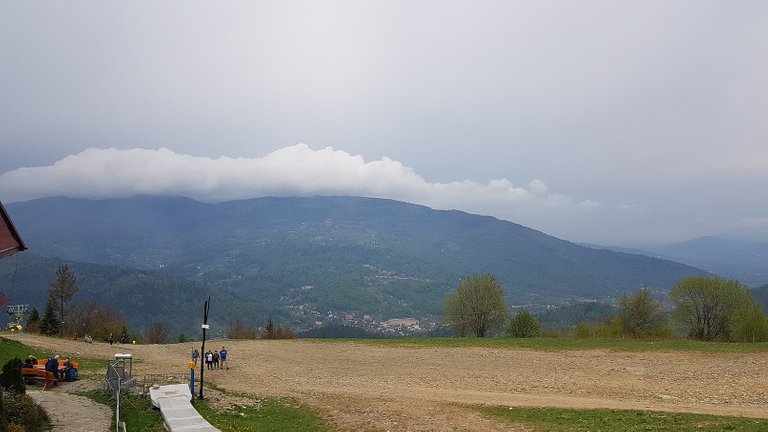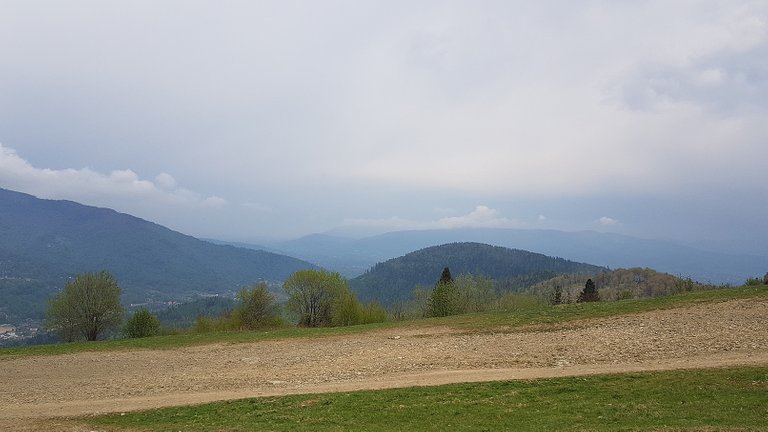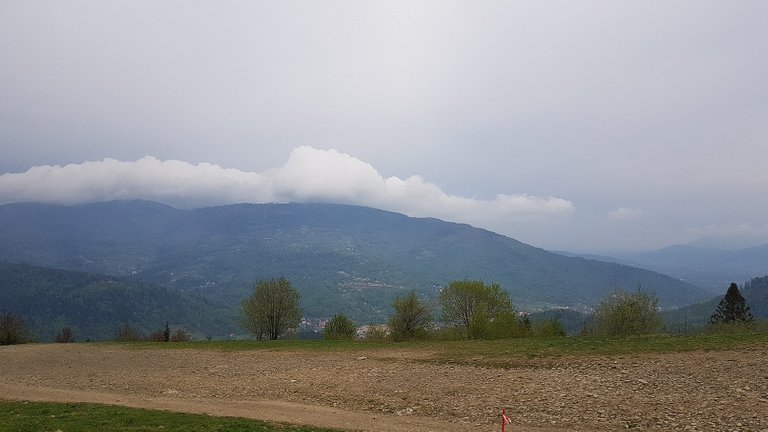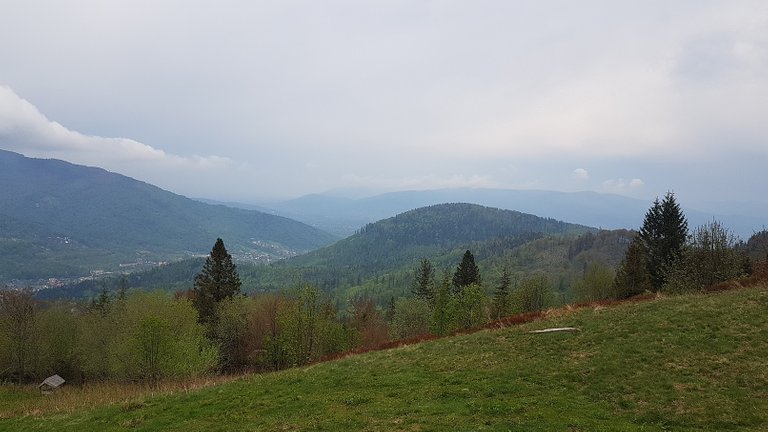 Niestety - tym razem pogoda nam nie sprzyjała.
Robiło się coraz ciemniej, i zaczął kropić deszcz.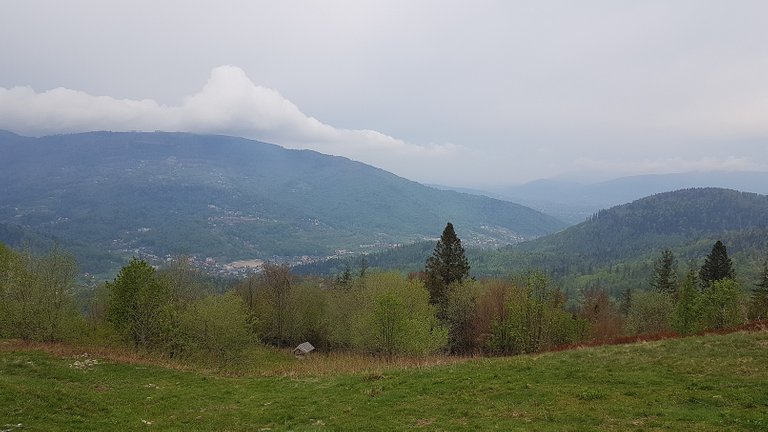 Ostatnia nadzieja w prognozie pogody - może "jak szybko deszcz przyszedł, tak szybko sobie pójdzie".... niestety, prognoza zmieniła się na niekorzyść - opady od 13tej do 17tej.
Nie pozostało nam nic innego, jak zjechać na dół, odkładając plany wycieczkowe na następny raz.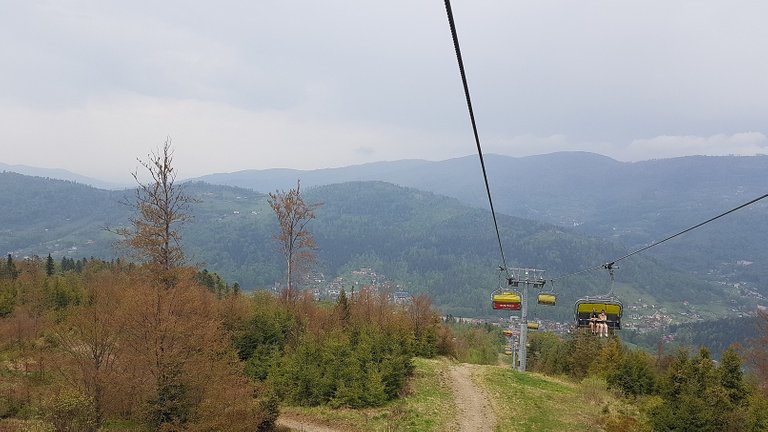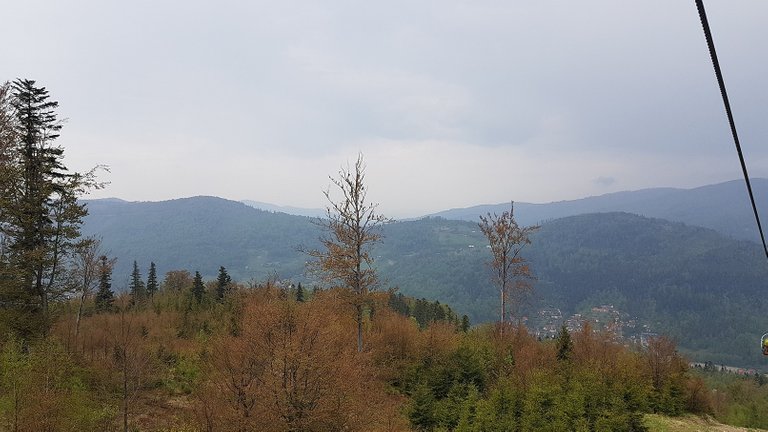 W połowie góry zrobiłem ostatnie zdjęcie, i musieliśmy zamknąć osłonę, gdyż lekki deszczyk zmienił się w rzęsisty opad.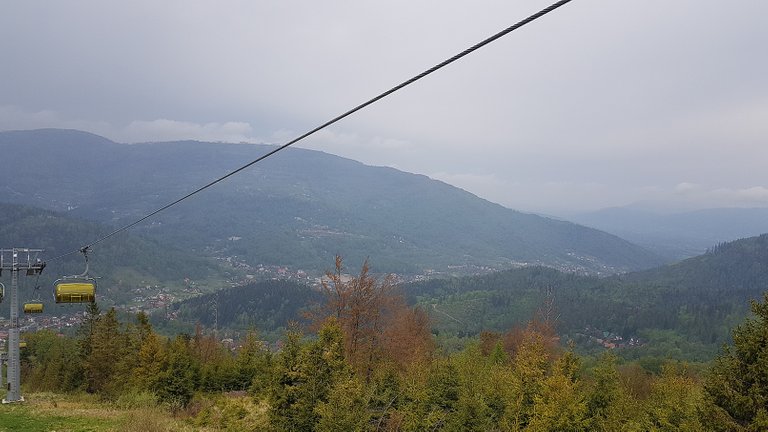 I w ten oto sposób, z pięknie zaplanowanej wycieczki nic nie wyszło.
Z żalem w sercu, w strugach ulewnego deszczu dotarliśmy do samochodu.
Na szczęście góry nikt nam nie zabierze, a my nie odpuszczamy tak łatwo :)
---
View this post on TravelFeed for the best experience.