Okolice Saint-Denis zdecydowanie należą do moich ulubionych, jeżeli chodzi o miejsce do wypoczynku i spacerowania. Jednak nigdy nie byłem tam w zimowej scenerii.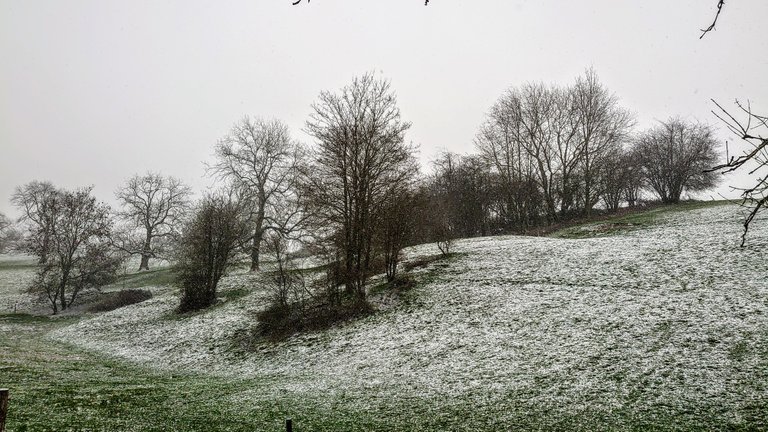 Gdy dziś wstałem po nocy, akurat zaczął prószyć śnieg, stwierdziłem, że to dobra okazja, żeby zobaczyć te miejsce ukryte pod białą pierzynką. Oczywiście pierzynka nie jest gruba, bo to tylko Belgia.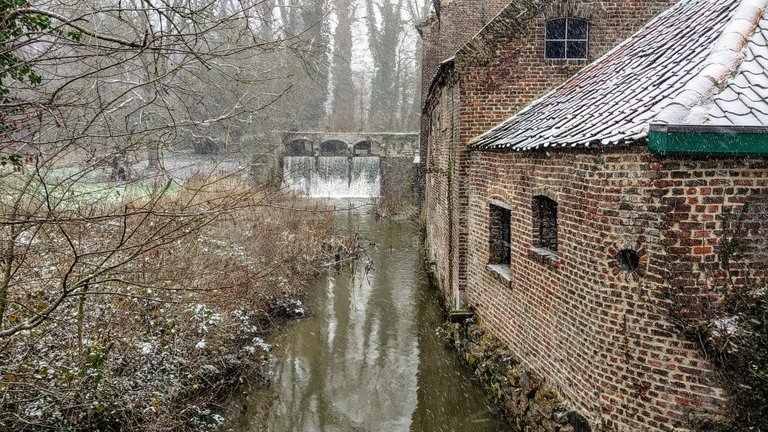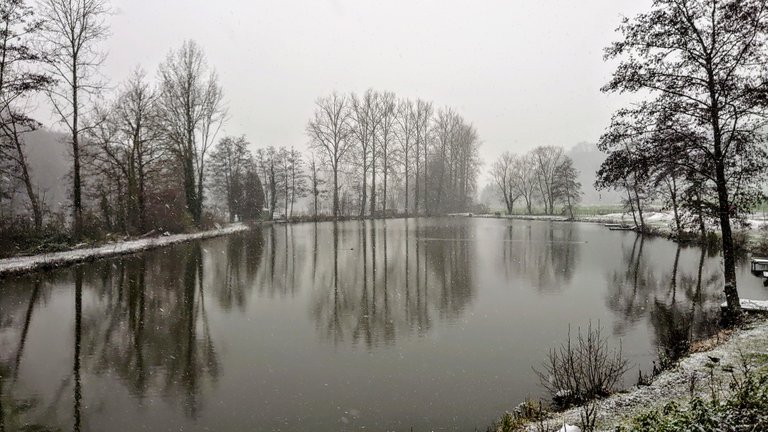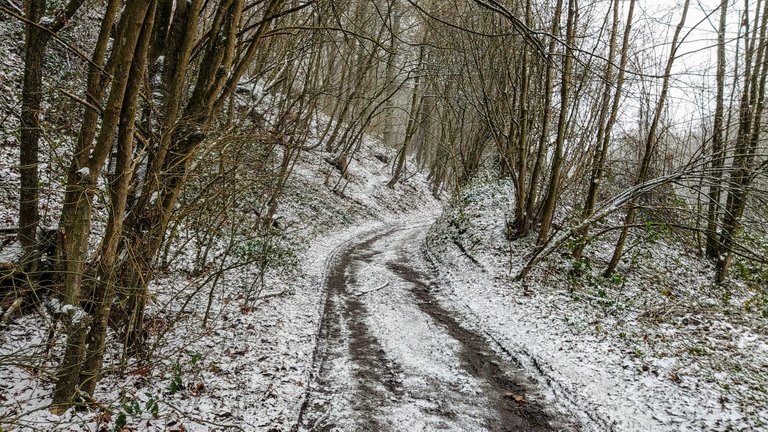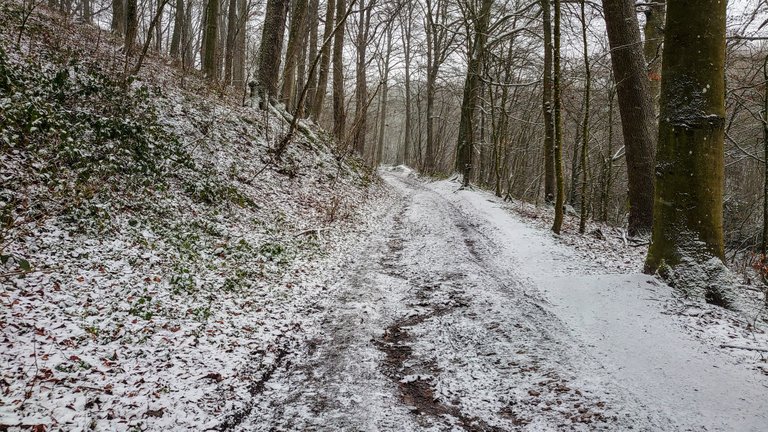 Myślałem, że będę tam sam, ale okazało się, że tak samo pomyślało dziesiątki innych ludzi, co chwila kogoś mijałem. Nie przeszkadzało nawet głębokie błoto w kilku miejscach, którego nie sposób było obejść. Z jednej strony ogrodzenie z drutu kolczastego, a z drugiej strumień.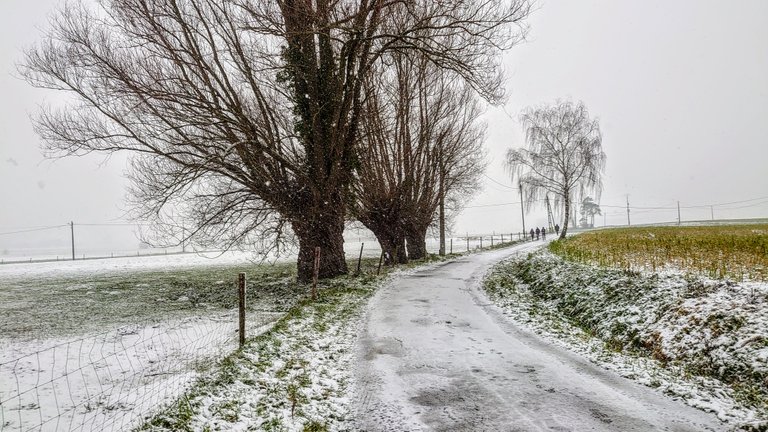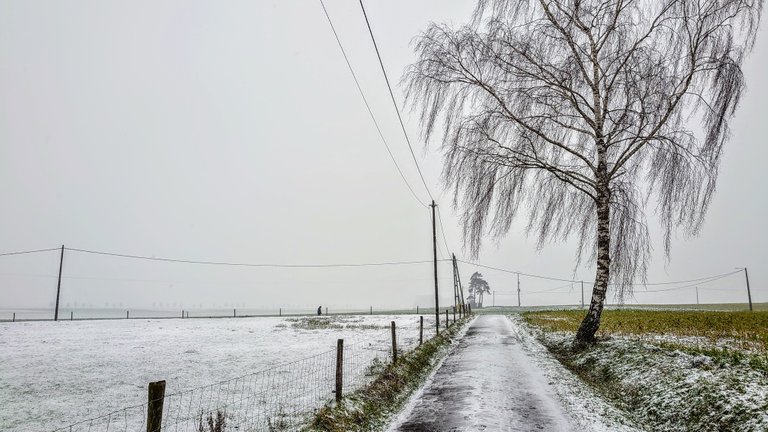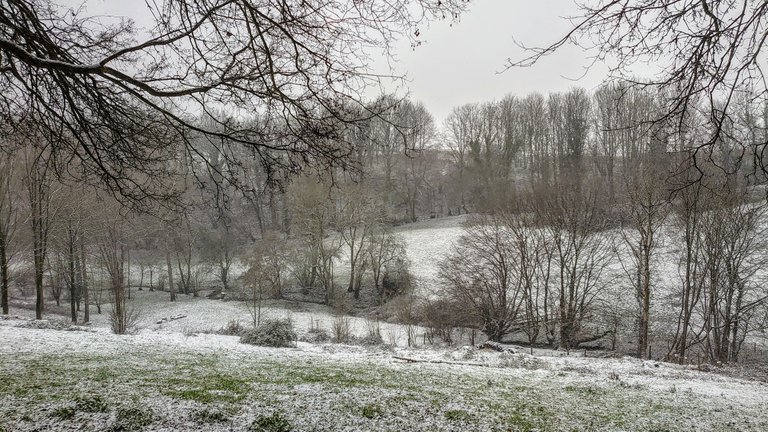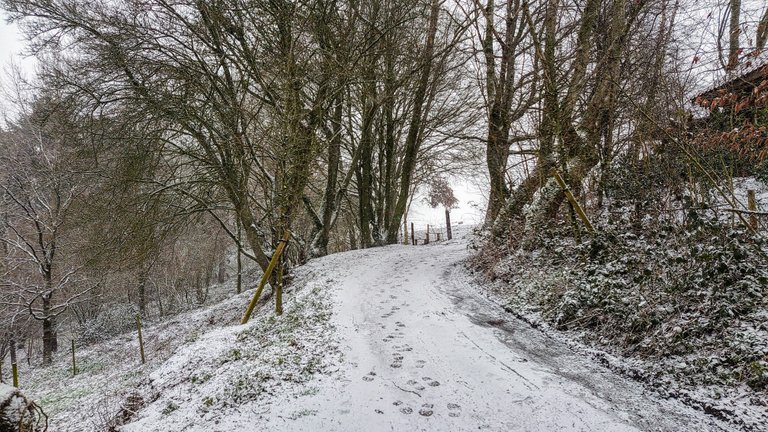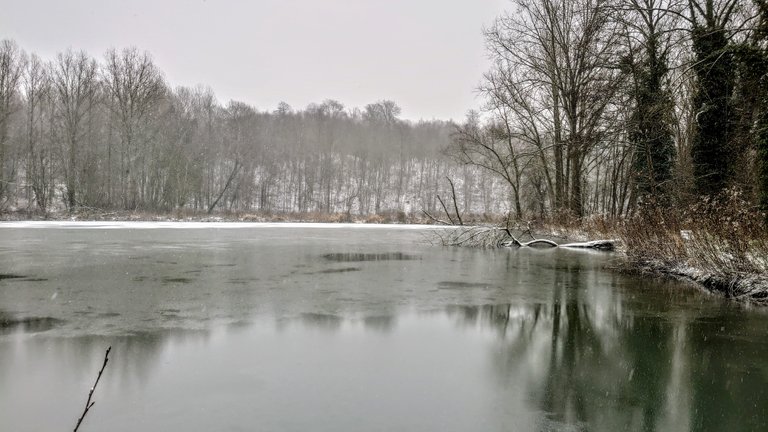 Mimo tego, że cały czas prószył śnieg to zbyt dużo go nie napadało. Zdziwiłem się wracając do samochodu, że z sąsiedniego ojciec wyciągał sanki dla dzieci. Oni dopiero ruszali do lasu. Nie wiem gdzie mogliby użyć tych sanek i pozjeżdżać.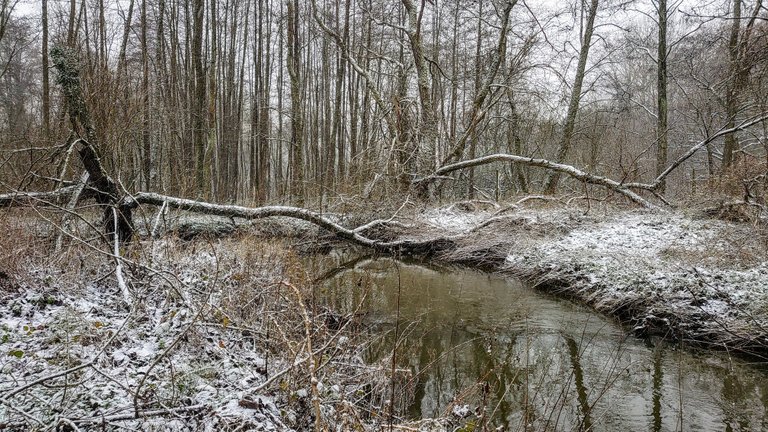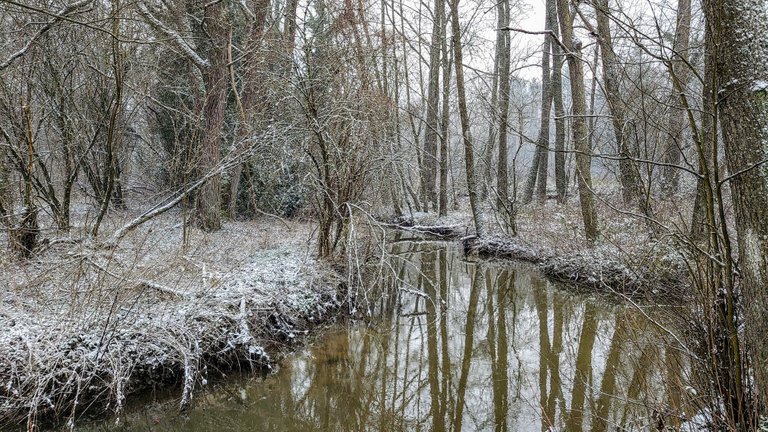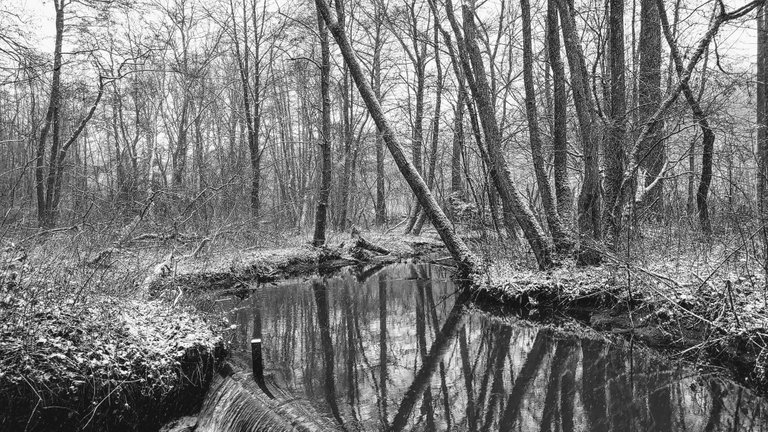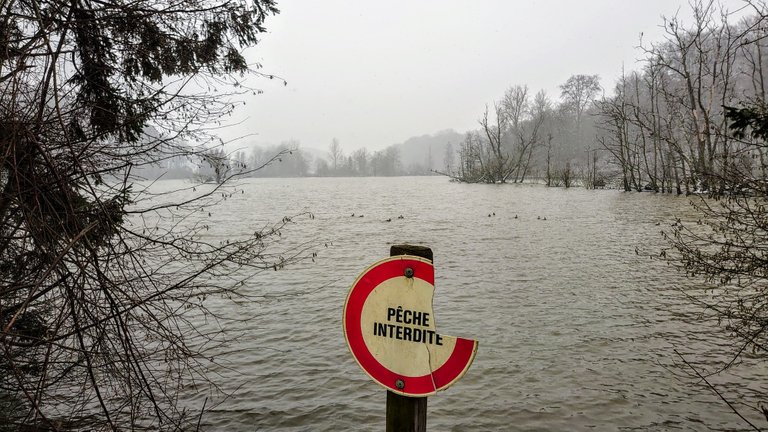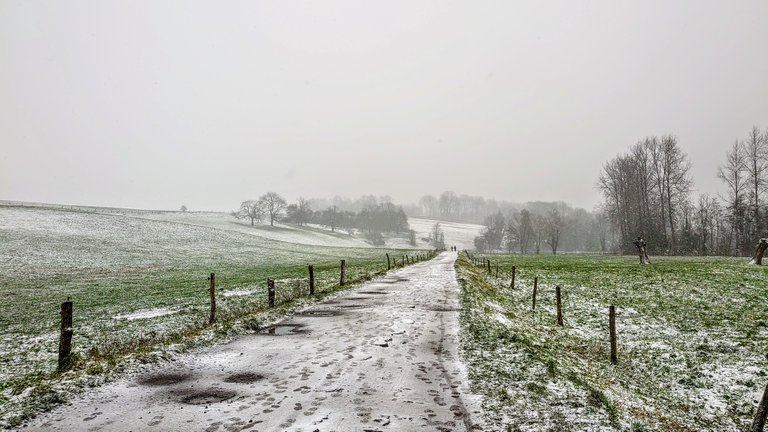 Na noc zapowiadany jest deszcz, a jutro już pięć stopni na plusie, więc zima w tym roku była krótka.

Dystans pokonany w 2021 roku: 121,85 km - z podziałem na dyscypliny:
| Dyscyplina | Dystans |
| --- | --- |
| Spacer / Marsz / Nordic Walking | 111,29 km (+7,00 km) |
| Kolarstwo / Rower MTB | 0,00 km |
| Jogging / Bieganie | 10,56 km |

POLSKA LIGA ACTIFIT - notowanie #16
Suma kroków wszystkich uczestników z ostatnich raportów to 145 564, co daje średnią 20 795. Typy na jutro: @racibo - 20K; @sk1920 - 16K i @ptaku - 18,5K.
@bartheek dołączył do #POLIAC, biorąc pod uwagę jego dotychczasową średnią kroków to można się spodziewać wysokiej pozycji.
☢️ UWAGA PROPOZYCJA HAZARDU 🕝
Aktualnie jest siedmiu uczestników, może zabawimy się w przewidzenie średniej kroków z jutrzejszych raportów. Podawajcie typy w komentarzu pod postem, do godziny 15 jutro.
Dość dowolna forma rywalizacji pośród polskich (ale nie tylko) Actifiterów na największą liczbę kroków zarejestrowaną przy użyciu aplikacji Actifit. Zabawa zaczęła się 1 stycznia 2021, ale kolejne wydania będą publikowane z jednodniowym opóźnieniem po opublikowaniu raportów z dnia poprzedniego. Każdy jest mile widziany i może w każdej chwili dołączyć (wystarczy wyrazić taką chęć w komentarzu pod postem).
Everybody is welcomed and can join to competition in any stage (just sign in comment udner this post, than I will count your steps from 1st Jan.).

This report was published via Actifit app (Android | iOS). Check out the original version here on actifit.io




13879