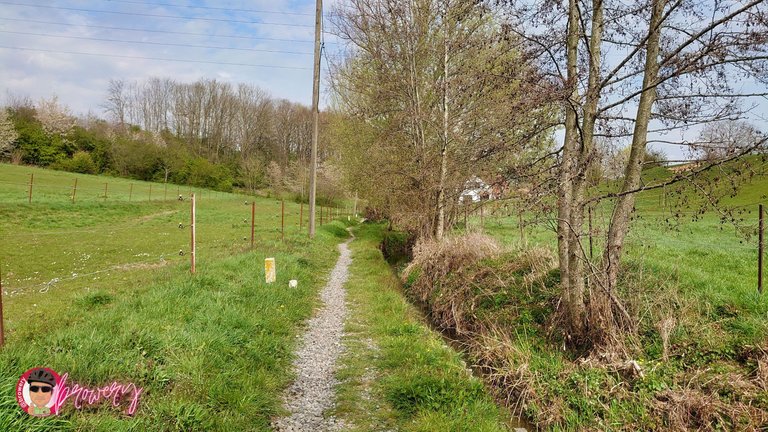 [PL] Piątek nie oznaczał dla mnie weekendowego relaksu, bo akurat od dziś przez trzy kolejne dni trwają ćwierćfinały turnieju pucharowego #POLIAC. Moim rywalem jest nieobliczalny @ptaku, który nie wiadomo dlaczego ma niższy współczynnik ode mnie. Żeby go pokonać muszę zrobić półtora kroku na jego jeden, w związku z tym musiałem się bardzo zmobilizować.*
[EN] Friday didn't mean weekend relaxation for me, because starting today for three consecutive days the quarterfinals of the #POLIAC cup tournament are taking place. My rival is the unpredictable @ptaku, who for some reason has a lower coefficient than me. To beat him I have to make one and a half steps on his one, therefore I had to mobilize myself a lot.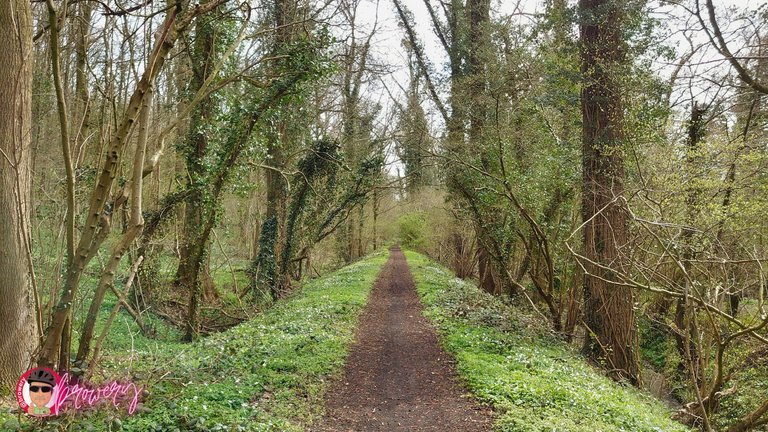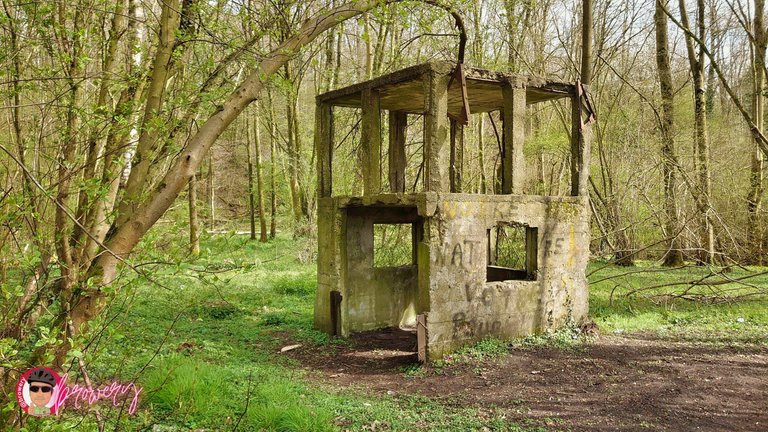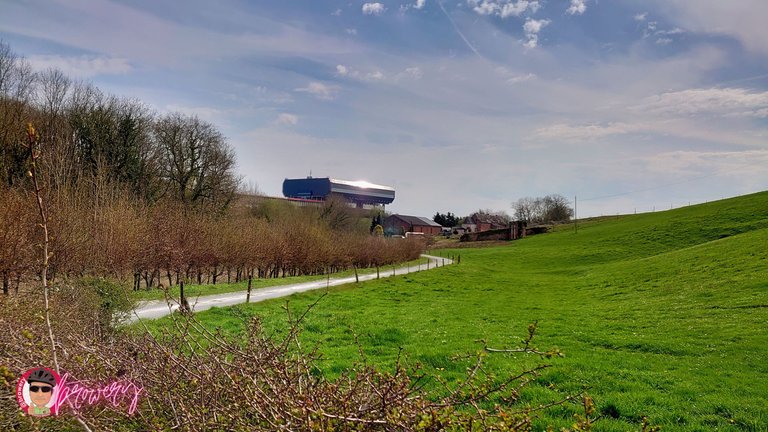 [PL] Niestety musiałem najpierw ogarnąć wszystko w domu, jak to zwykle w piątek, posprzątałem mieszkanie. Dopiero po południu mogłem ruszyć na nordic walking, pojechałem samochodem do Havre i ruszyłem drogą w stronę Gottignies, ale w pewnym momencie skręciłem na ścieżkę wzdłuż autostrady. Po drodze odkryłem kolejne obozowisko nielegalnych emigrantów. Kilka razy trafiałem na ich prowizoryczne "namioty" w innych miejscach w zeszłym roku, jedno było około 200 metrów od rezydencji najważniejszego dowódcy amerykańskiego w Europie, ale później zostało zlikwidowane. Tym razem obozowisko było w małym zagajniku blisko autostrady, kilkaset metrów od parkingu.*
[EN] Unfortunately, I had to take care of everything at home first, as usual on Friday, I cleaned the flat. It wasn't until the afternoon that I was able to set off on my Nordic walking, I drove the car to Havre and set off along the road towards Gottignies, but at one point turned onto a path along the motorway. On the way, I discovered another encampment of illegal migrants. I had come across their makeshift "tents" a few times in other places last year, one was about 200 metres from the residence of the most important American commander in Europe, but was later dismantled. This time the encampment was in a small grove near the highway, a few hundred metres from the car park.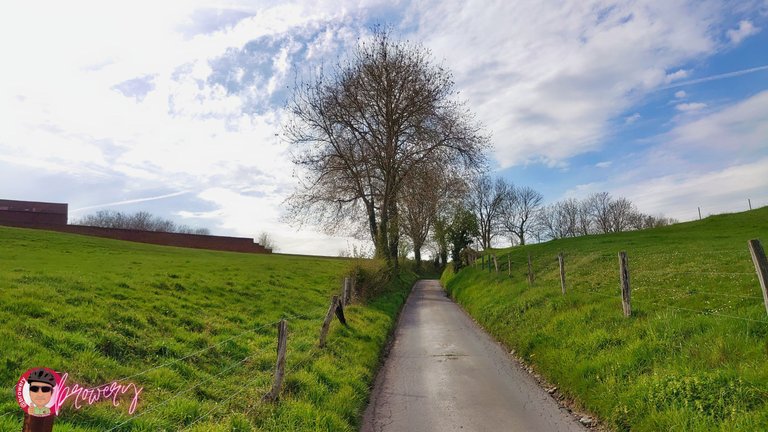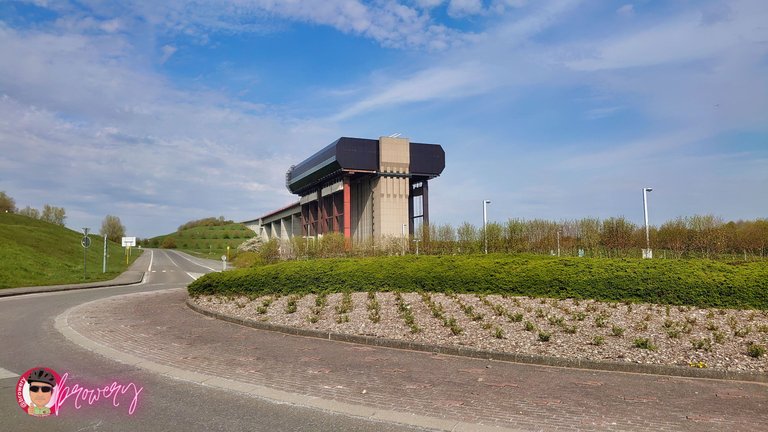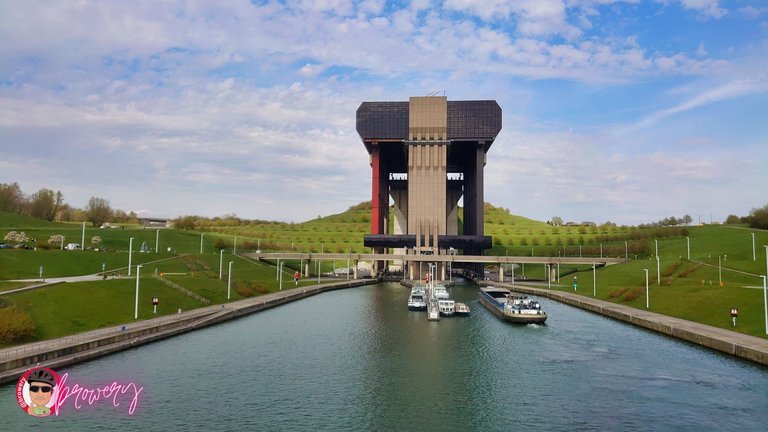 [PL] Po przejściu kilku kilometrów wróciłem nad dobrze znany mi kanał. Trafiłem akurat na moment, w którym barka wpływała do "wanny" w windzie. Wyglądało to spektakularnie, bo ogromna barka mieściła się tam z około metrowym zapasem po obu stronach. Kunszt skipperów mnie zachwyca.*
[EN] After walking a few kilometres, I returned to the well-known canal. I was just at the moment when the barge was entering the "bathtub" in the lift. It looked spectacular, as the huge barge fit there with about a metre of space on both sides. The artistry of the skippers amazes me.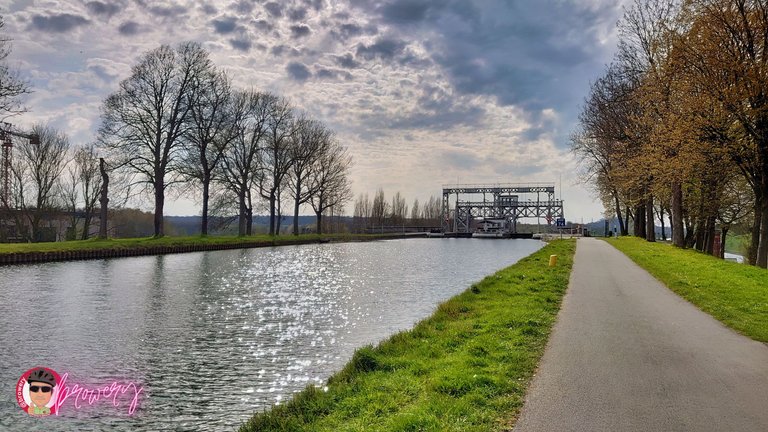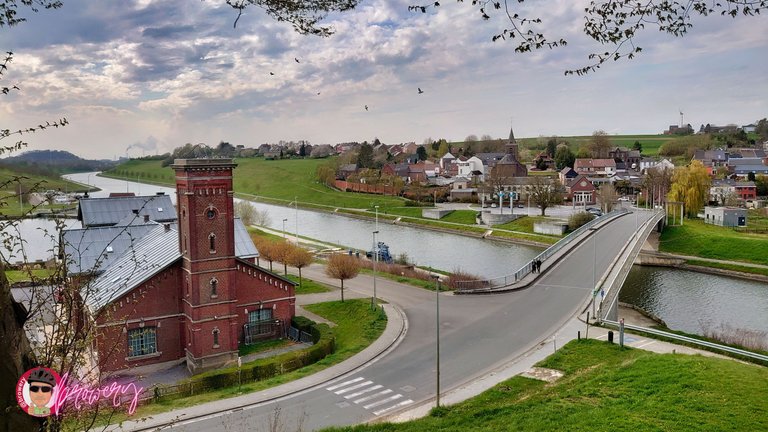 Dystans pokonany w 2021 roku: 1132,41 km - z podziałem na dyscypliny:
| Dyscyplina | Dystans |
| --- | --- |
| Spacer / Marsz / Nordic Walking | 874,56 km (+13,50 km) |
| Kolarstwo / Rower MTB | 193,13 km |
| Jogging / Bieganie | 64,72 km |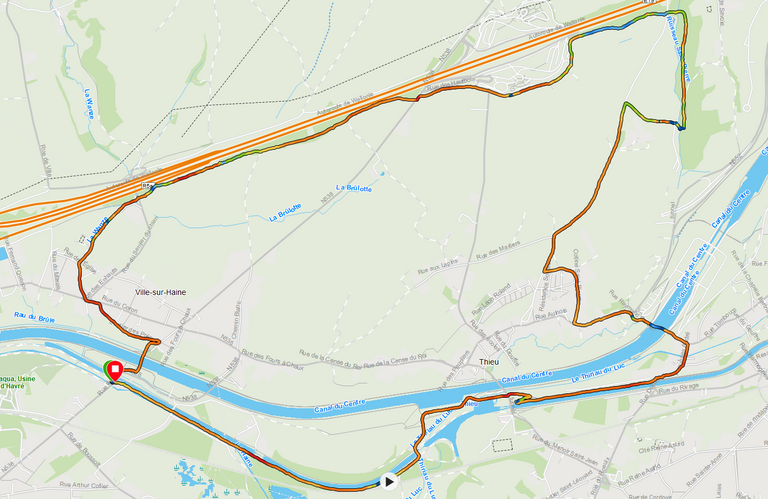 ---
International Polish Actifit League - Play-Off Round 1/4
[PL] Pierwszy dzień zmagań w rundzie 1/4, wyniki pojedynków będą znane dopiero jutro. Podobnie jak w poprzedniej rundzie walka trwa do dwóch wygranych pojedynków.
[EN] The first day of the struggle in the round of 1/4, the results of the duels will be known tomorrow. As in the previous round the fight lasts until two duels won.
[PL] W pojedynkach premiowane są wynik ponad przeciętna z ubiegłego miesiąca, jeżeli myślicie o pokonaniu swoich rywali musicie postarać się bardziej niż przeciętnie i liczyć na słabszy dzień przeciwnika. Walka trwa do dwóch wygranych.
[EN] In the duels, the bonus is the result above the average from the last month, if you think about beating the rivals you have to try harder than average and count on your opponent's weaker day. The fight lasts until two wins.
[PL] Ćwierćfinały w których będą walczyć zwycięzcy pojedynków z rundy 1/8 odbędą się w dniach 9-11.04, półfinały w dniach 13-15.04. Pojedynki o I i III miejsce odbędą się w dniach 17-19.04. Pula nagród jaką przewidziałem na ten puchar wynosi 20 HBD (I miejsce - 10 HBD, II miejsce - 5 HBD, III miejce - 3, IV miejce - 2 HBD). Tak się przedstawia zestaw par na rundę 1/4:
[EN] Quarterfinals in which the winners of duels from round 1/8 will fight will take place on 9-11.04, semifinals on 13-15.04. Duels for I and III place will take place on 17-19.04. The prize pool for this cup is 20 HBD (I place - 10 HBD, II place - 5 HBD, III place - 3, IV place - 2 HBD). This is the set of pairs for the 1/4 round:


This report was published via Actifit app (Android | iOS). Check out the original version here on actifit.io




39254

Daily Activity, House Chores, Walking