Wow, almost hit 20k yesterday. I have not been around much between work and training. This is the first chance that I've had to get out and go for a recreational :-) loaded hike.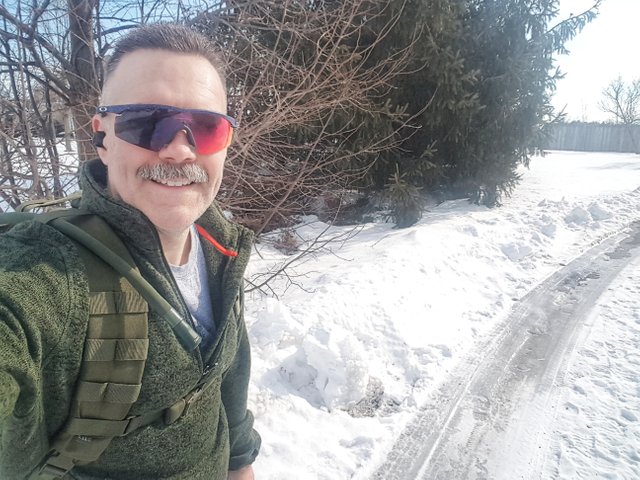 Don't get me wrong. I've been super active, physically, but not on my own account.
Woke up before the house started to stir, loaded up my knapsack, slapped it on and completed a 13km hike before everyone was up - slackers! The first part of it was my normal hike down to the little hamlet we call home (5 km down the road.)
About 800 of us from across a 20km x 20km swath of Ontario call it 'downtown'. You can see it over the train tracks, behind me, in the shot below (sort of if you squint real hard).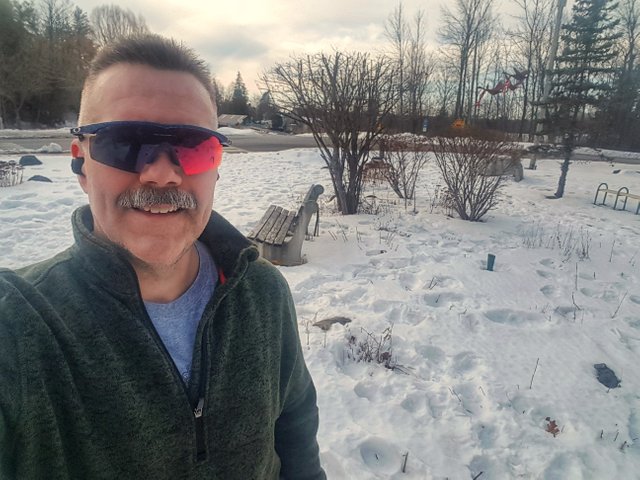 My son's, all three of them, went to the public school on top of the ridge behind me, in the below photo. There's also a community book exchange in this little park. Our library, LOL.
We are on the top of the escarpment in an esker filled region (lots of steep hills.) My second half, a new route home, was nothing but painful hill, after painful hill. You can see the back leg had no intervals on it... all yellow.
Oh well, what's the old saying? No pain, no gain? Well, they didn't hike these bloody hills.
Anyhow, stay active, stay fit.



19296