Rayius Weekly Giveaway #1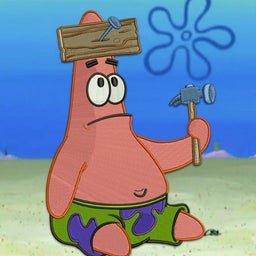 Alright, this is my favourite cartoon character! Patrick Star!! I have no idea what to do or what to write, but I just felt the need to pave it forward. So I have been joining giveaways for so long, and have managed to reap quite a fair bit. So, I was wondering, why don't I start a giveaway too? Nevertheless, I have a ridiculous schedule so perhaps I can start with a weekly giveaway?
As this entire concept is pretty new to me, so please do feel free to give advise on what I can do to make it better!
Prize
So I intend to keep things fresh, and change my prize every week.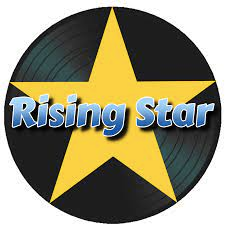 And the prize for this week is, 1000 Starbits!
Rules
Leave a comment including your username
You have to be my follower
Upvoting and tips are optional, but much appreciated and it is helping me to run these giveaways
The giveaway is valid until my next giveaway post
Notification list:
@amaari, @arkasz, @beelmukjj, @birdblack, @cranee, @ctulhudesu, @curuca, @dedman19, @divinecore, @eman13088, @francorocco, @henruc, @jhuleader, @jsynnthagr8, @kairaldo, @mmunited,@mshankarak, @ozymnds, @polonor95, @powermeat, @quasarborn, @redeculous, @relf87, @technocrypton, @terganmarket, @the88n3, @theacks, @totsoftate, @ukyron, @vitoragnelli, @zenitsu12, @circlebubble, @diochen, @iamchuks, @jakkal, @salamera, @stewie.wieno, @ukyron2, @underlock, @davideownzall, @eiji88, @harayatim, @hhustle920, @litrydow, @lordanquek, @migas, @special1st, @hgsss, @luizasfight, @mathfb, @pwnappletea, @uolace1982, @dubble.eth, @mxm0unite, @theduce, @wackenlord, @weekendmachinist, @daethical, @gfmadureira, @harzaq, @lokirokiroll, @malevoolento, @nysster, @pathfinderchris, @silver-edge, @socialmediaseo, @syel25, @themattstrat, @adulruna, @bakuoni, @bilidrg, @blitzzzz, @carlinhusss, @coffeedetective, @daniarc, @greengineer, @iceman23, @isaac7378, @kalinta, @kgsouza, @kiritzgaming, @kursen, @leijun987, @limxinhai, @mezume, @squishna, @ternizator, @jackyng, @nadares, @olimaltar, @parsunic, @pow123, @aiblaze, @ballster147, @davethegreat, @deimargd, @doctorthrob, @forsakensushi, @gregory-f, @jagger88, @wazza84, @ysgramor1982, @cryptoace33, @failingforward, @kramaric.goat, @liquid-miracle, @redolvo, @amaillo, @mario02, @patternroot, @evo69, @flowen, @no30dy, @zallin, @napakacuteko, @bigbarger, @angelinafia22, @jdike, @berti710, @blueberrr, @bordel, @jamesdidi, @odin-7, @toheadi, @yadood, @inuke, @lipe100dedos, @matt23797, @splinter100dedos, @splinterlbpf, @tacu16, @thestupidboy, @ysf21, @xykorlz, @sepone, @txracer, @bananofarmer, @thetyper, @andy-plays, @badpixie, @misterabaddon, @yeckingo1, @annoy-o-tron, @dubble, @moonthumb, @redantz, @rondonshneezy, @utama12, @zarwelius, @coldmantou, @hal123, @openit, @myeong, @stekene, @utama14, @hunx, @kererools, @shinodead, @utama11, @brojustaverage, @nab242, @vitaoo, @plints, @bl4ckd3vil, @fransisca11, @megaulti11, @shinpurple, @uchiha-gaming, @elminster, @godly-rich, @h0rus02, @petroni7, @myothuzar, @tebowlicious, @tigretimo, @agitator33, @driedbanana, @inyourwallet, @onnit777, @primoose, @imfarhad, @jmehta, @maverickinvictus, @filuris, @nezumiyarouya, @smurf3r, @squirrelacus, @wongbraling, @belhaven14, @grents, @hiddenoni, @ralts00, @signore, @toobeyislife, @zakludick, @entrepidus, @noctury, @rob23, @thedrizz, @umaboy, @mauriciolimax, @highhaschdi, @kn2115, @athanon, @beehold, @lukioooo, @kerrislravenhill, @mcgilli, @the-highlander, @greeneyedwitch, @tomatokun, @yellowducky, @bennybingbong, @caimanx, @cflclosers, @joelog2281, @nicosistemas5, @zacherybinx, @jaimenetsbr, @kid.miniatures, @koodies, @vaporent, @driedbanana14, @kotsol, @nploader, @theflashhhhh, @vaynard86, @yellowscotsman, @youloseagain, @grubder, @luffypaulo, @tjnanda, @irregular-n, @simsahas, @tampilyne, @epthal, @lovefallen, @marleyroots, @whitexdemon, @aceofspades999, @catotune, @dracozauberer, @ivarbjorn, @percay, @ghua, @kinqbowaz, @luizeba, @swearingradio, @grijanklys, @hatke, @hoosie, @aj-yutuc, @smokrthou, @anabasis, @cryptohaytham, @indignantgerald, @reon22, @rigel3100, @tub3r0.gaming, @misofrosty, @monku, @shibayou, @chinzilla, @arpuch, @dryst, @skillzdal, @themajon, @luckbound, @sephiwolf, @mr-niftee, @alycrypto94, @coffeemakr, @hoonlord, @kaanskryptos, @zero2hero1, @cryptomajika, @henster, @toheadi, @subidu, @urkanon, @artameil, @captainrobearie, @lofone, @mrnestea, @nievs143637, @pinkprincess05, @tigerchae, @trebor895, @edsonmarinho, @samoth, @opoc85, @mr-house, @alexmag1988, @d-mac-zero, @droxx, @scarecow, @wallxack, @panthera68, @tokutaro22, @zerold, @dorian-lee, @tengolotodo, @danna23, @braaiboy, @nambowan-888, @trashyomen, @haizelanne, @mrbravo99, @eylz619, @jirycho, @hatdogsensei, @korines, @nilomck1, @sxirtla, @lumpiadobo, @d3lphinus, @gessy, @jfang003, @pasture, @animal-shelter, @heutorybr, @lorddiablo, @blason, @ch4wnthepr4wn, @memehida, @holdeck, @jingo-submo, @candnpg, @idmr500, @seeweed, @tanoshii, @winterseason, @flummi97, @johnripper, @ghostlybg, @wilmo, @xheadhunterz, @xxkontr0lxx, @ecto1337, @nex711, @yasky, @cjames-40, @ebastion, @irisworld, @madjimmy, @redco, @eddqq, @fsc69, @garzug, @loosestgoose, @sabosuke, @fingosluk, @makhinoo, @skymavis, @orebutb3, @thurawinkyaw, @jamesdidi, @teerandom, @magicodoz, @instamental, @asakasa, @gs1, @carlosaspin, @double-k, @pero82, @nativos, @hoffmeister84, @nemesis-10101, @evanr, @mattlafourcade, @blackfoot92, @rentaw03, @bjangles, @lord-m3robot, @weekendmachinis, @submo, @chaosbug, @dalaudid, @iamgem005, @wommi, @gehenna08, @sevticon, @burnthotpocket, @zedamna2022, @lordshah, @qoogohome, @broxigar, @mmykel, @osmw14, @deadleaf, @vuvuzelaking, @joshnaire, @shiftrox, @agog, @mryoung1979, @pero821, @pero82, @redfreaks, @drnoobpro, @michupa, @maggotmilk, @ninjatrading, @maggotmilk, @splinterob, @spt-shturm, @ghua, @garigarikun, @onw, @sudeginsiu, @felipejoys, @a1004, @aidefr, @arcange, @cryptounicorn420, @carlosro, @dosh, @dragibusss, @ivanov007, @stdd, @herman-german, @postapocgamer, @pesigolovec, @shortsegments, @yokiworld, @xurph, @drstealth, @csvoon, @mordikkio, @elokin, @crazyphantombr, @zatsuchan, @engilhramn, @akumaboy, @bokica80, @maakue, @kryptofire, @nietokilll, @packagedmilk, @cryptopsycho21, @nfteam0173, @vagabond42069, @alexis666, @raistling, @brianhuang, @thoth442, @assassyn, @ellis23, @joaoarc, @limo6688, @philipp87, @marcinxyz, @cutedawako, @reneebrown, @queenmem, @annabrown, @annawalker, @memoryk, @marleneo, @elliotc, @jessicabrown, @savannaholness, @ruralio, @loboguara, @pirulito.zoado, @middle-earthling, @ragk88, @criptosectadepit, @elcicarito88, @legalizabrazil, @arc-echo, @tunail, @rayius, @aldrahad, @bechibenner, @dragonballfan, @holovision.cash, @thaddeusprime, @dtam, @nozzy, @ash420, @jaybart, @pregosauce, @captainquack22, @asdfghjkiraaa, @reibar, @pennystockhelp, @emeraldtiger, @arieruzzzz, @akiraymd, @ricestrela, @rimurutempest, @ali3nspawn666, @kryptogeier, @bancomat, @txrose, @uveee, @jonimarqu, @outwars, @dk1trade, @dafusa, @alex2alex, @ericburgoyne, @luciengre, @monsterbuster, @poshtoken, @bitandi, @pytt21, @vanidike, @xabi, @truthtrader, @yorra, @viniciotricolor, @tresor, @reppilc, @phgnomo, @pedrocanella, @oadissin, @kalib, @s4b4t0n, @ianballantine, @senyong, @dietyendo, @soltecno, @ladymisa, @chillmaw, @bitcoinflood, @ieronimus, @ccrentals, @yokosama, @acidosis, @treefrognada, @cryptopaddy801, @gagegida, @phantomassassin, @bfciv, @thranax, @arthursiq5, @bandada, @vegata, @legend19, @darwinjj
If want to stop receiving giveaway notifications, then comment * "please stop" * on this post
---
---