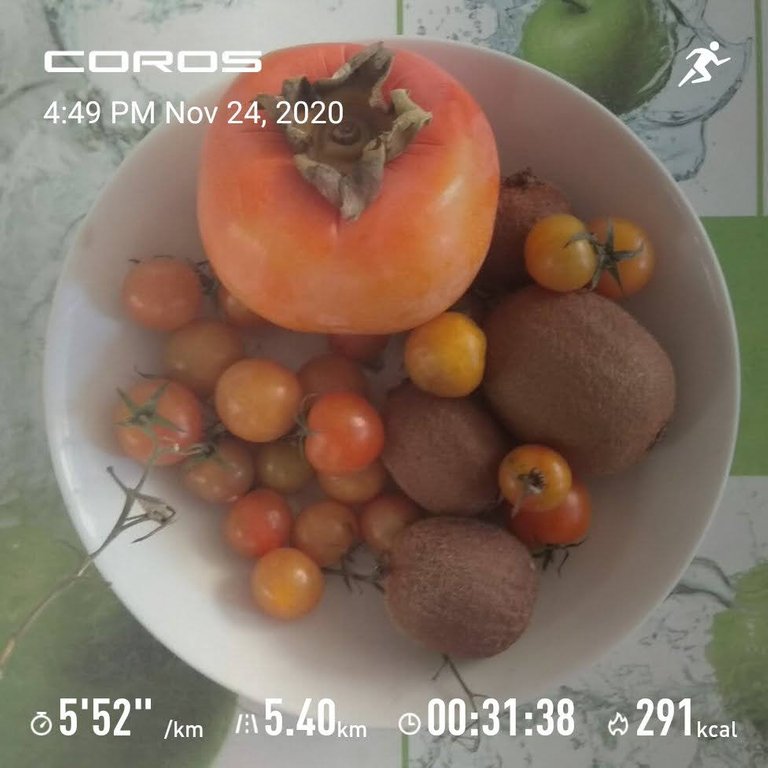 The cover photo shows the last homegrown cherry tomatoes which are ripening with the help of some kiwis and a kaki.
The run this afternoon finished in the dark. It took me to the lower Črnuče area of our suburb. Good five kilometers of an easy pace run with two stops because of the traffic lights.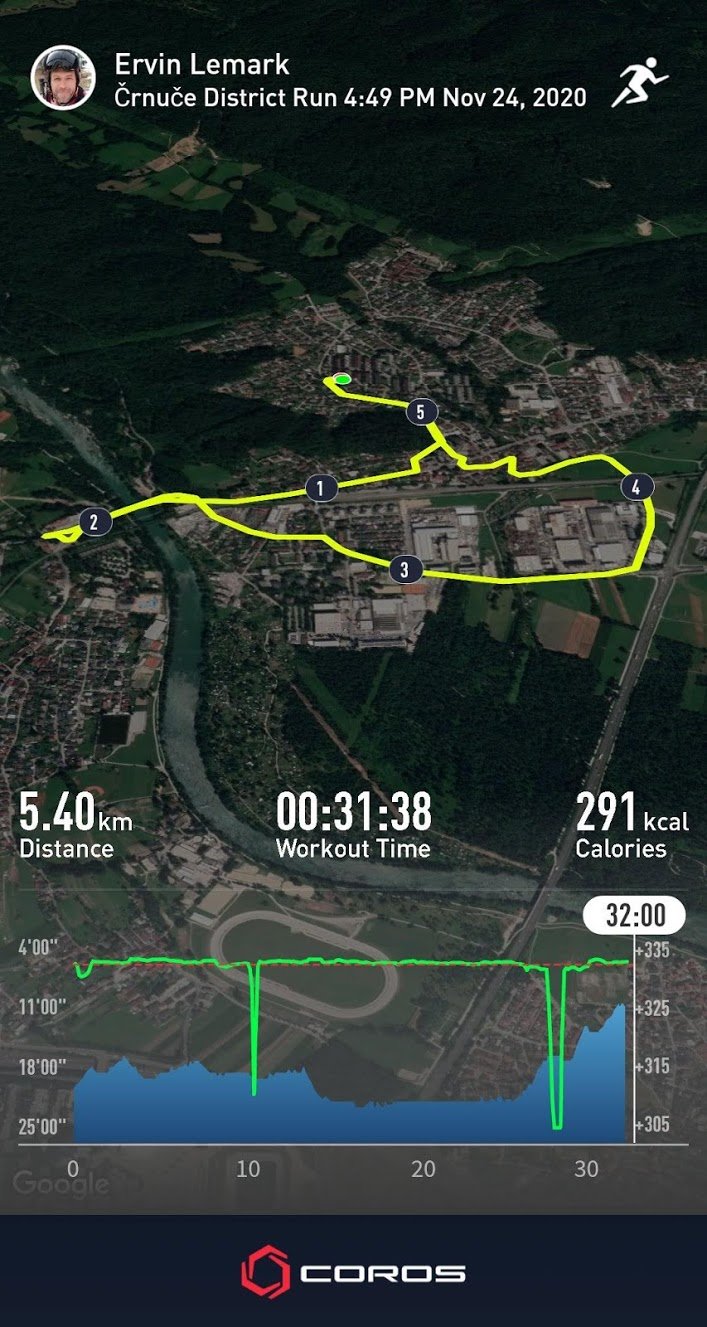 A continuation run to keep the streak going. I don't have any plans so the goal for this month is to reach an average of over seven kilometers daily. At the moment I am at 7.5.
the @pinmapple pin is set to the lower right corner of the run.
---
All the physical activity data that I display in my @exhaust and @actifit reports is gathered with the help of Coros Pace sports watch and displayed with Coros app.


---
Better and better
---
Check out some detailed info at my EXHAUST page
Join me in testing out EXHAUST!