Rutina de Yoga para todo el cuerpo, practicantes de nivel intermedio [Esp - Eng]
---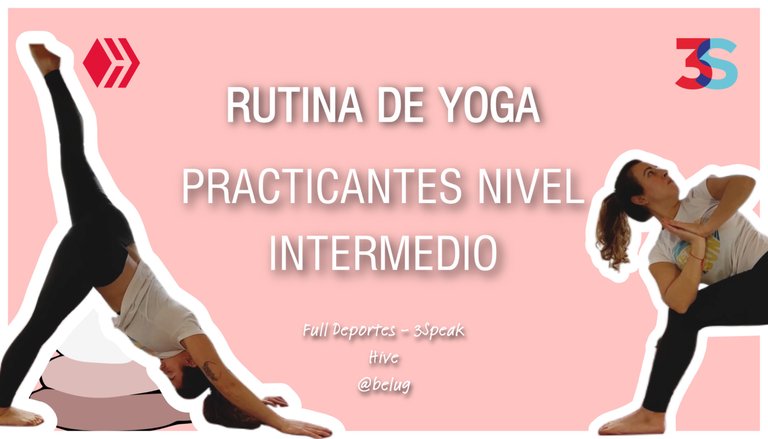 Rutina de Yoga para todo el cuerpo, intermedios
Full Body Yoga Routine, Intermediates
---
Hola a todos! Después de varios días vuelvo con una rutina de Yoga!
Esta vez, les dejaré el video que está en español, y además he dejado las posturas de la práctica en la publicación tanto en español como en inglés para que puedan guiarse.
Hello everyone! After several days I'm back with a Yoga routine!
This time, I will leave you the video which is in Spanish, and I have also left the postures of the practice in the publication in both Spanish and English so that you can be guided.
La rutina es principalmente para practicantes que ya llevan un tiempo con Yoga, aunque podrían realizarla quienes recién empiezan si ya hay una conciencia corporal, es decir, si ya realizan otra actividad.
The routine is mainly for practitioners who have been practicing Yoga for some time, although it could be done by those who are just starting if there is already a body awareness, that is, if they are already doing another activity.
Es fundamental que si hay alguna tensión o dolor, primero consulten con un médico y luego realicen esta u otra práctica de entrenamiento.
It is essential that if there is any tension or pain, first consult a doctor and then perform this or any other training practice.
---
Es importante que hagan cada flow de ambos lados como señalo en el video (no coloqué dos veces las imágenes porque me pareció redundante).
It is important that you do each flow from both sides as I point out in the video (I did not post the images twice because it seemed redundant).
---
---
Beneficios de esta práctica:
---
Entrada en calor de todo el cuerpo
Lubricación de todas las articulaciones
Fortalecimiento de brazos y piernas
Tonificación de la musculatura de todo el cuerpo
Masajeo de los órganos abdominales con las torsiones
Relajación
Liberación del estrés
Incrementó de la concentración
Benefits of this practice:
Warming up of the whole body
Lubrication of all joints
Strengthening of arms and legs
Toning of the musculature of the entire body
Massage of the abdominal organs with the twisting movements
Relaxation
Stress release
Increased concentration
---
Precauciones:
---
Dolor en muñecas
Cirugía abdominal reciente
Evitar postura de vela si estás con tu regla
Evitar postura de vela si hay presión arterial alta y/o lesión en columna cervical
Cautions:
Wrist pain
Recent abdominal surgery
Avoid candle posture if you are on your period.
Avoid candle posture if there is high blood pressure and/or cervical spine injury.
---
---
Secuencia en fotos / Sequence in pictures
---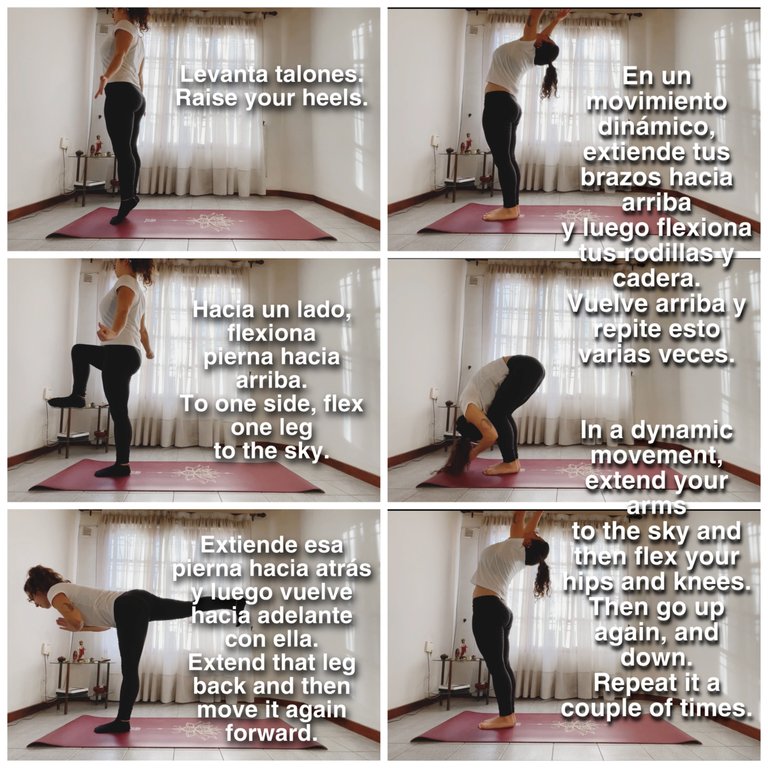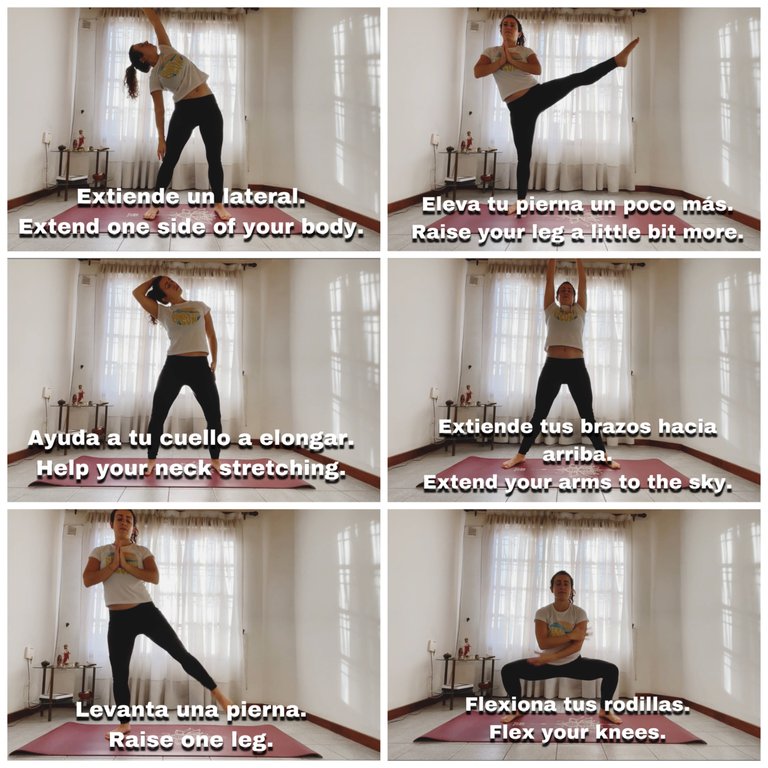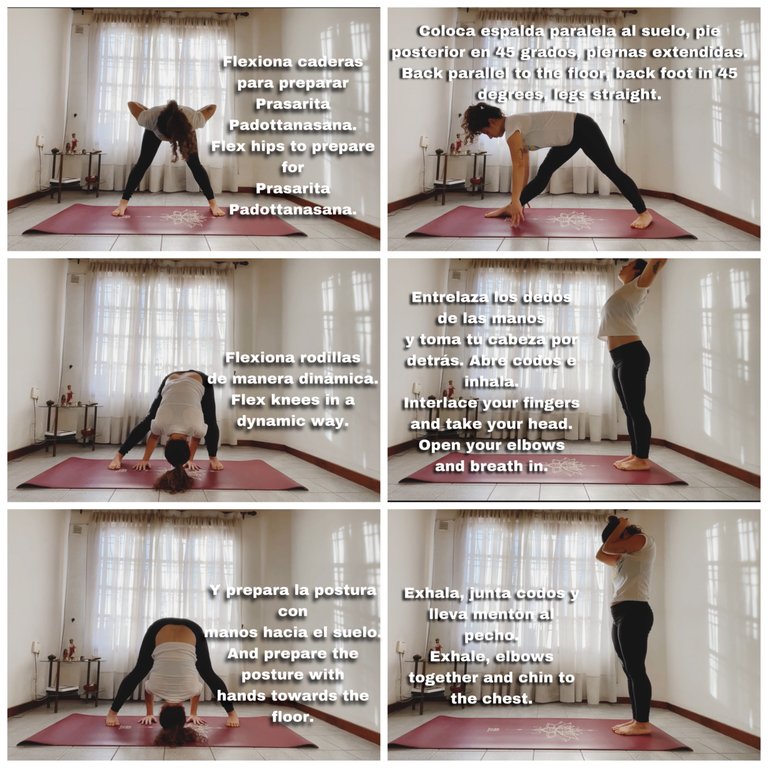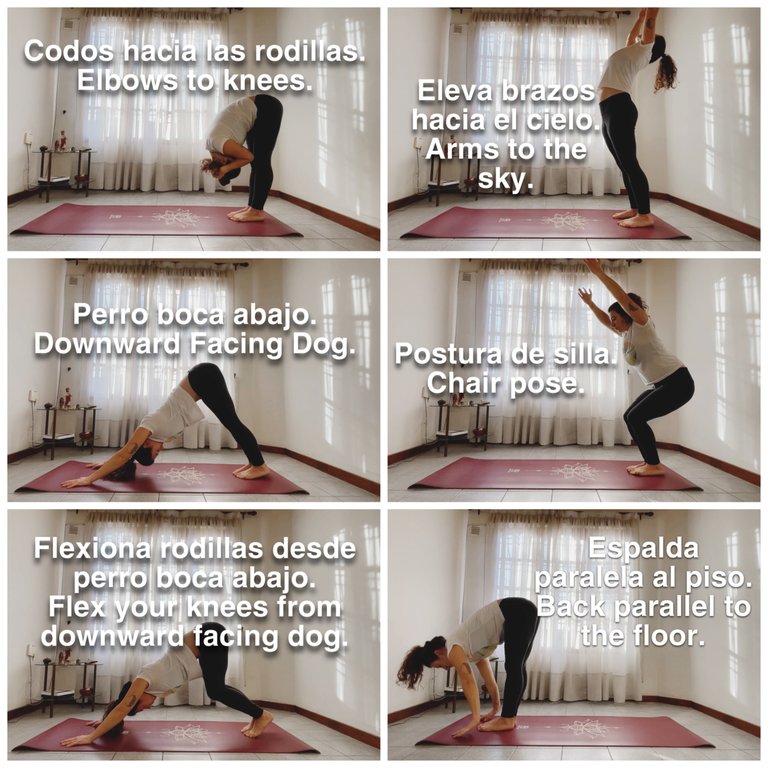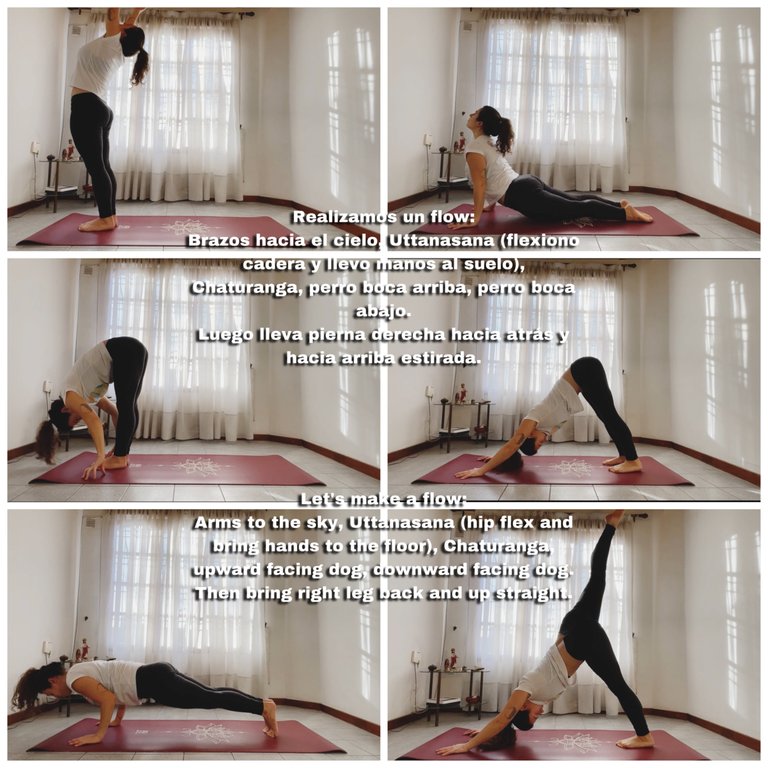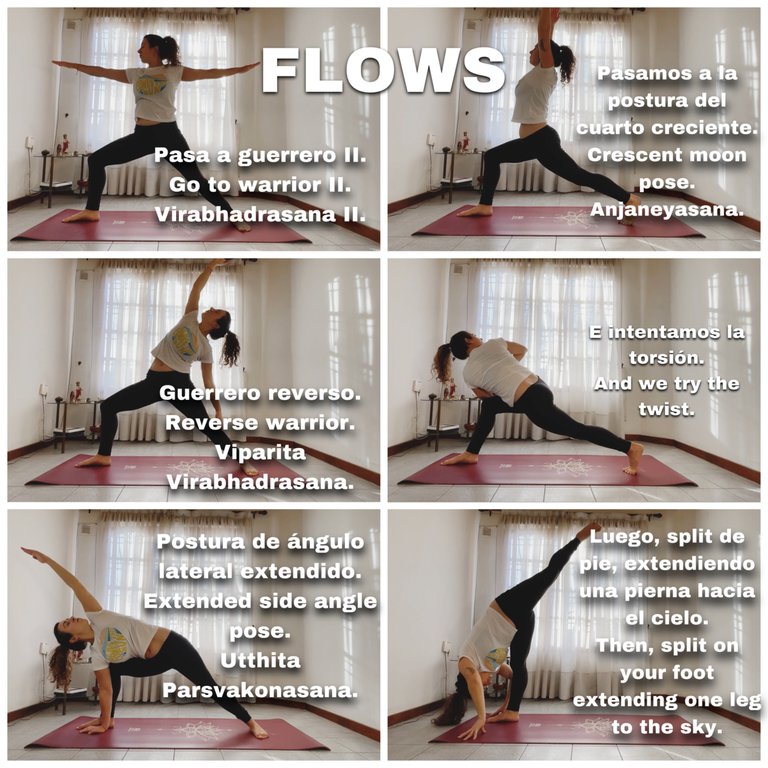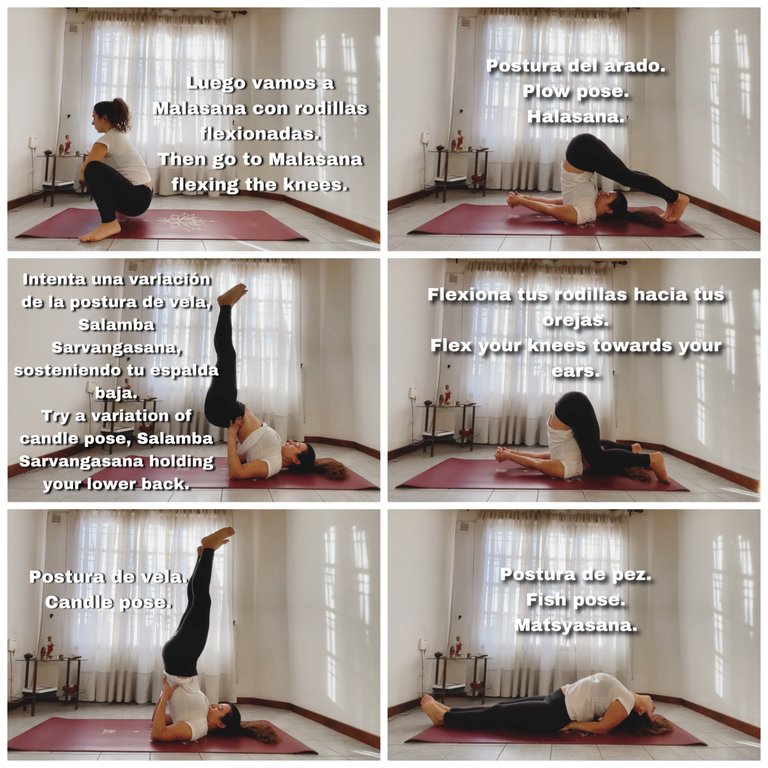 ---
Espero que les haya gustado esta rutina!!
I hope you liked this routine!!
---
Datos de edición / Edition data
Edición de video / video edition: InShot
Edición de banner / Banner edition: PicsArt
Musica / Music: Feeling Fine
Músico / Musician: Uncleboris
Url: https://icons8.com/music/
---
Muchas gracias por estar aquí!! / Thanks a lot for being here!!
Con cariño, / With love,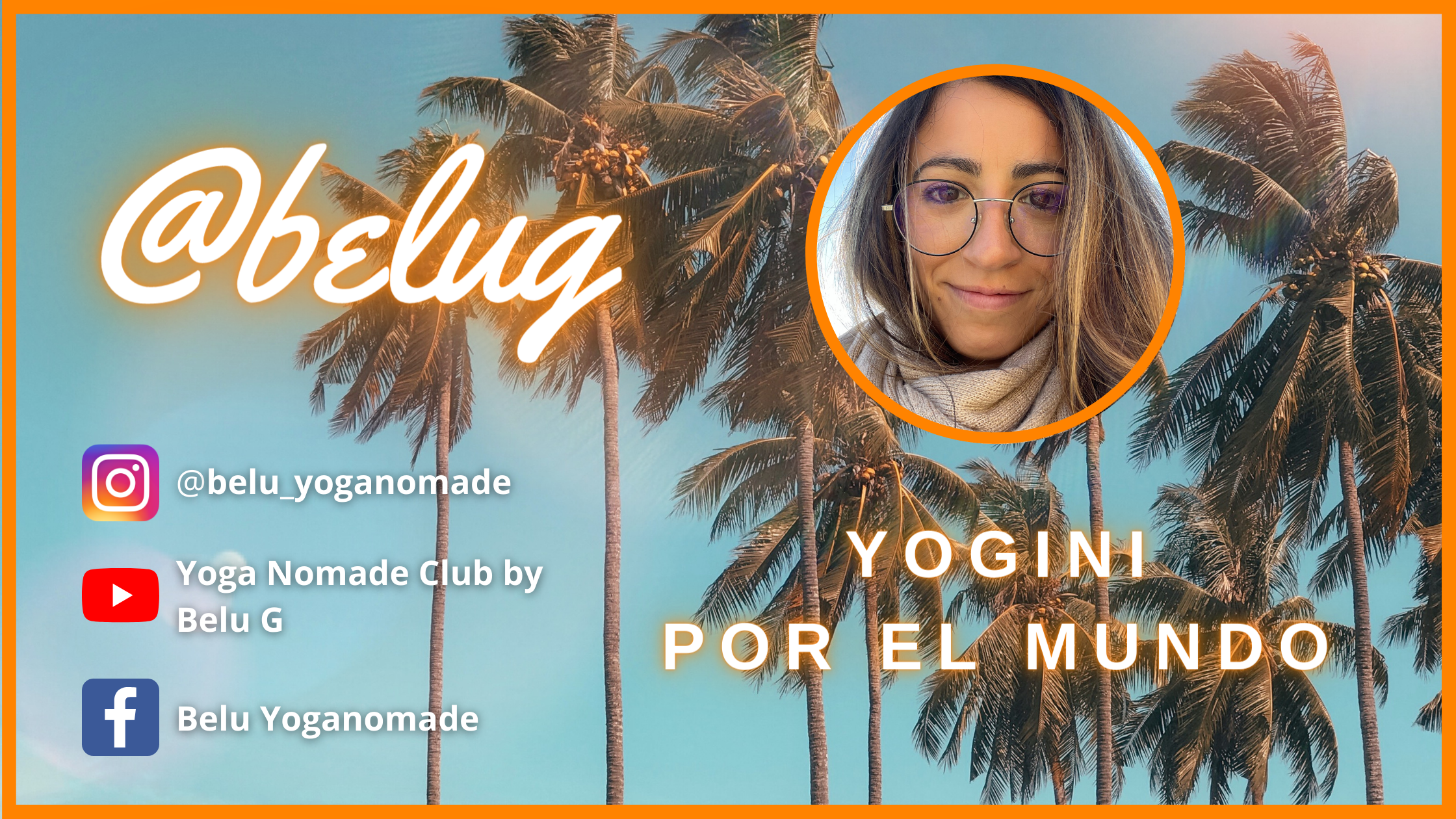 ---
▶️ 3Speak
---
---