Fatass Journal... 2021#248 - September 5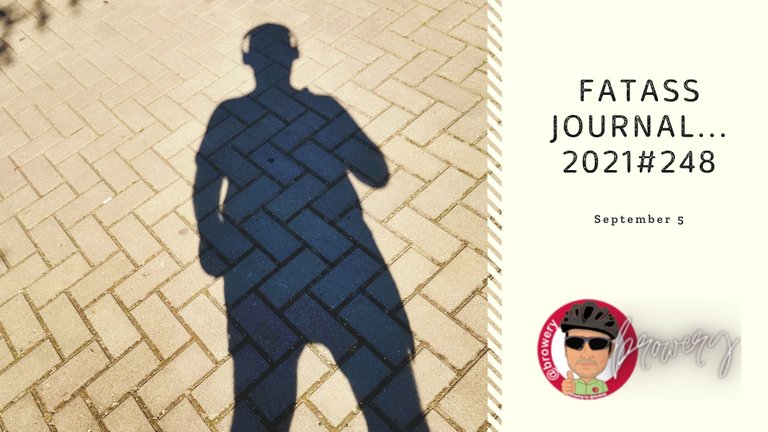 Dzień zacząłem od przedpołudniowego joggingu. Tym razem już lepiej rozplanowałem trasę i wyszło prawie idealnie pięć kilometrów. W tym tygodniu przetruchtałem więcej niż w ostatnie cztery miesiące, jeżeli nic się złego nie stanie to zamierzam kontynuować systematyczny jogging 3-4 razy w tygodniu. Dużą motywacją będzie zaczynająca się jutro czwarta edycja #POLIAC.
[ENG] I started the day with a morning jog. This time I planned the route better and it turned out almost perfectly five kilometres. This week I jogged more than in the last four months, if nothing bad happens I intend to continue systematic jogging 3-4 times a week. A big motivation will be the fourth edition of #POLIAC starting tomorrow.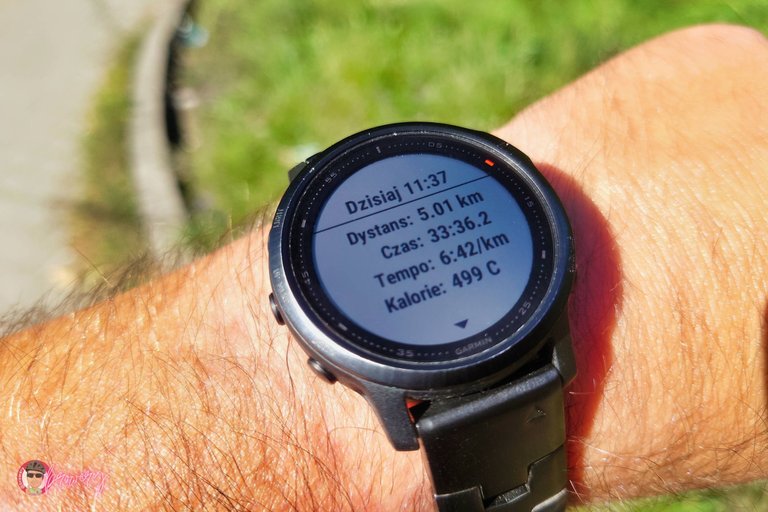 Po południu był rodzinny obiadek, który musiałem jeszcze rozchodzić wieczorem. Myślałem, że przy okazji kupię jakieś ciekawe piwko na wieczór, ale zapomniałem, że jestem w Polsce, gdzie w niedzielę i święta nie handluje się. A w Żabce i Biedronce nie chciało mi się nawet sprawdzać.
[ENG] In the afternoon there was a family dinner, which I still had to distribute in the evening. I thought I would buy some interesting beer for the evening, but I forgot that I am in Poland, where there is no trading on Sundays and holidays. And I didn't even bother to check in Żabka and Biedronka.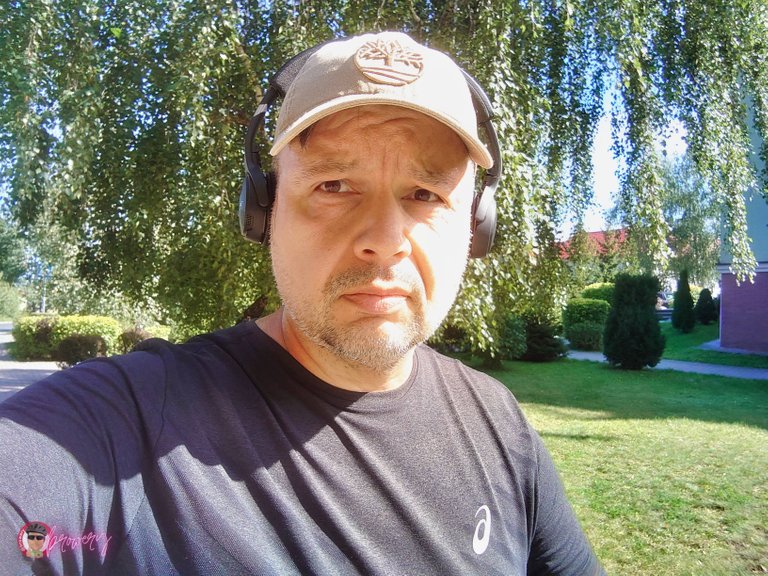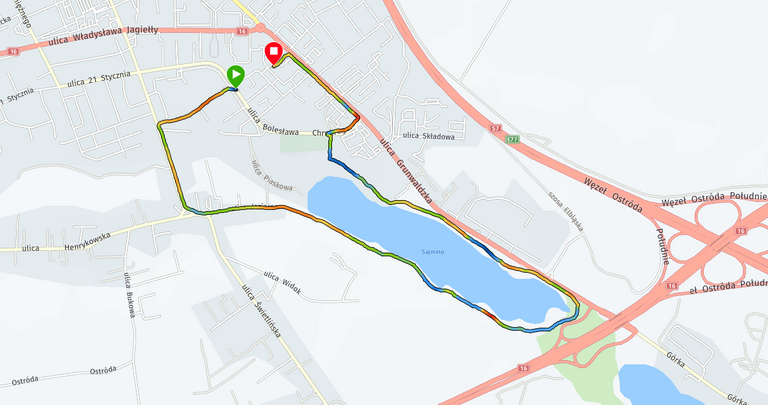 ---


Dystans pokonany w 2021 roku: 3115,75 km - z podziałem na dyscypliny:
| Dyscyplina | Dystans |
| --- | --- |
| Spacer / Marsz / Nordic Walking | 2293,63 km (7,40 km) |
| Kolarstwo / Rower MTB | 648,12 km |
| Jogging / Bieganie | 174,00 km (5,01 km) |
---

LEAGUE ONE:
Już zestawienie par pierwszej rundy pokazuje, że rywalizacja w pierwszej lidze będzie bardzo zacięta. Ciężko jest wskazać faworytów poszczególnych pojedynków. Czy @bucipuci zrobi prezent dla @merthin z okazji jego urodzin, a może psikusa? Ciekawe w jakie formie są inni uczestnicy po ponad miesięcznej przerwie, czy mieli okazję wypocząć? Liczę na rywalizację na najwyższym poziomie
[ENG] The list of pairs of the first round already shows that the rivalry in League One will be very fierce. It is hard to indicate favourites of individual duels. Will @bucipuci make a present for @merthin on the occasion of his birthday, or maybe a prank? I wonder what condition the other participants are in after over a month's break. Have they had a chance to rest? I'm counting on competition at the highest level.
The full tournament schedule for #POLIAC League One has been generated:
https://tournamentscheduler.net/schedule/MTE3ODUwODAxODY
LEAGUE TWO:
W League Two mamy aż siedmioro debiutantów, myślę, że ich wyniki będą śledzone z uwagą przez rywali. Czworo debiutantów pochodzi z Bułgarii (@hivebg, @pagane, @mariya36 & @milabogomila), po jednym z Polski (@matthew1), Rosji (@blueboar3) i Niemiec (@dirkzett). W związku z tym, że pula nagród została zasilona 20000 AFIT, 100 HIVEBG i 5 AFITX, to doszedłem do wniosku, że również najlepsi uczestnicy League Two zostaną nagrodzeni.
[ENG] We're up to seven debutants in League Two, I think their performances will be followed carefully by their rivals. Four rookies are from Bulgaria (@hivebg, @pagane, @mariya36 & @milabogomila), one each from Poland (@matthew1), Russia (@blueboar3) and Germany (@dirkzett). With the prize pool being boosted with 20000 AFIT, 100 HIVEBG and 5 AFITX, I figured the top League Two participants would also be rewarded.
The full tournament schedule for #POLIAC League Two has been generated:
https://tournamentscheduler.net/schedule/MTE3ODUxMDQ4NzY
Dotychczas zgromadzona pula nagród wynosi 49 HBD; 20000 AFIT; 100 HIVEBG and 5 AFITX złożyli się na nią:
[ENG] The prize pool accumulated so far is 49 HBD; 20000 AFIT; 100 HIVEBG and 5 AFITX, made up of:
Thank you all

This report was published via Actifit app (Android | iOS). Check out the original version here on actifit.io




18186

Daily Activity, Jogging, Running, Walking
---
---