Fatass Journal... 2021#265 - September 22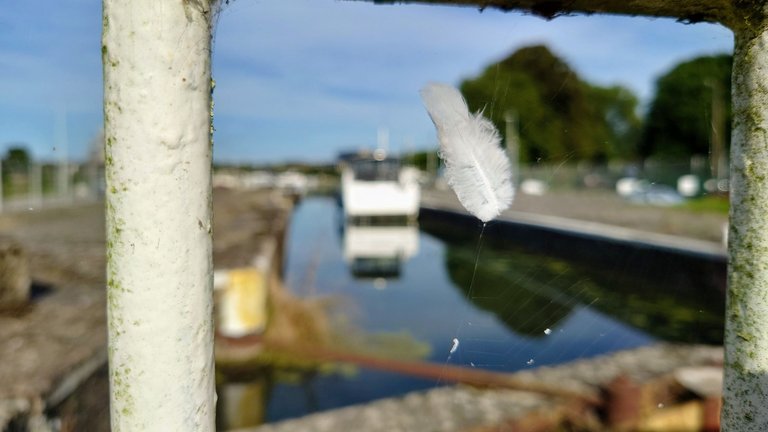 Zazwyczaj zdarzały się narzekania, że aplikacja @Actifit od czasu do czasu się zawiesza i nie liczy kroków. Ja wczoraj doświadczyłem odwrotnej sytuacji, aplikacja "zwariowała" i liczyła więcej kroków niż w rzeczywistości wykonałem. Wyszedłem na spacer z kijkami, a że robię to regularnie i mam już orientację ile kroków zliczy na przykład po pięciu kilometrach szybszego marszu, to nie zerkam nerwowo co chwilę na ekran smartfona, żeby sprawdzić ile kroków zrobiłem. Mam świadomość, że aplikacja jest daleka od ideału i nawet wyciągnięcie czy poruszenie smartfona powoduje "dodatkowy krok" na wyświetlaczu.
[ENG] There have usually been complaints that the @Actifit app occasionally crashes and doesn't count steps. I experienced the opposite situation yesterday, the app "went crazy" and counted more steps than I actually did. I went for a walk with sticks, and since I do it regularly and already have an orientation of how many steps it counts after, for example, five kilometres of the faster walk, I do not glance nervously at the smartphone screen every now and then to check how many steps I have taken. I am aware that the application is far from perfect and even pulling out or moving the smartphone causes an "extra step" on the display.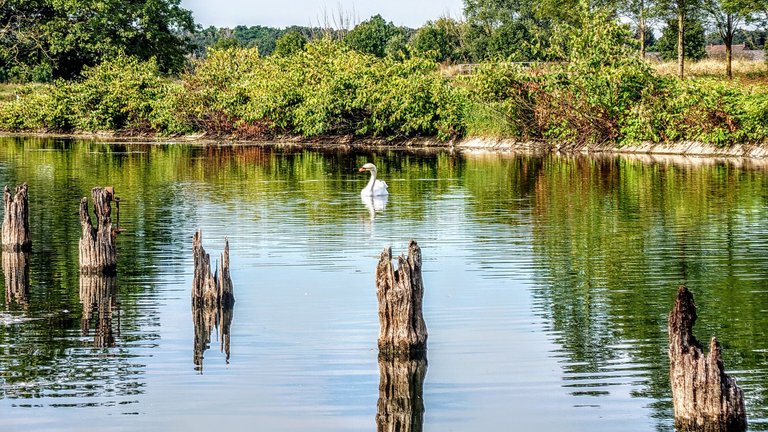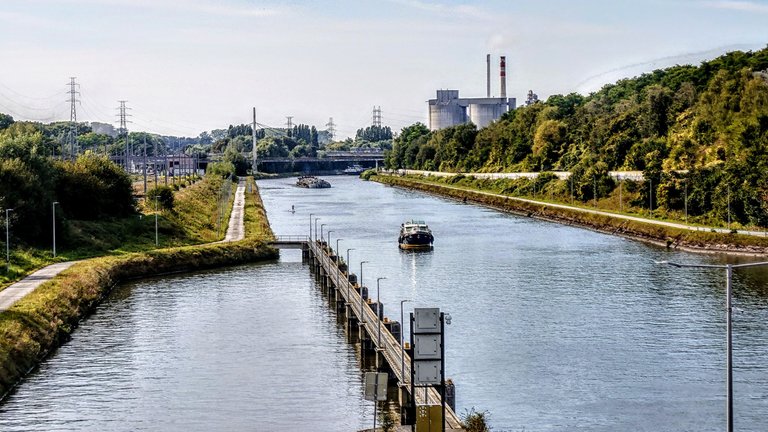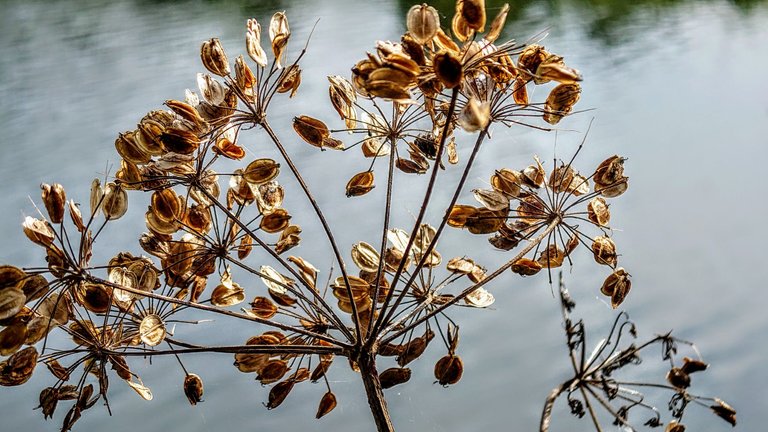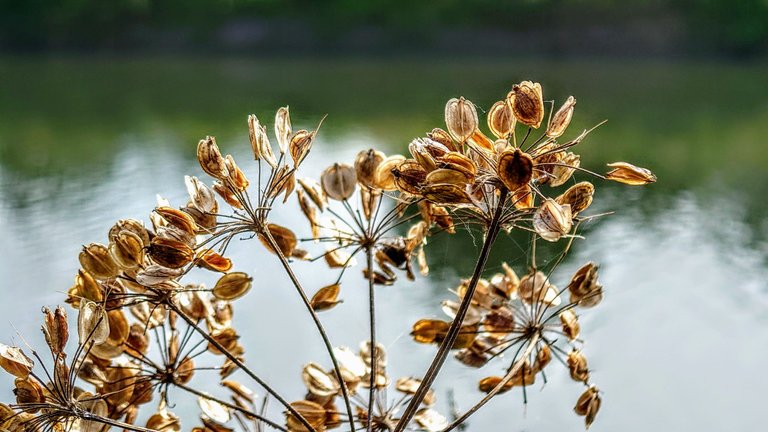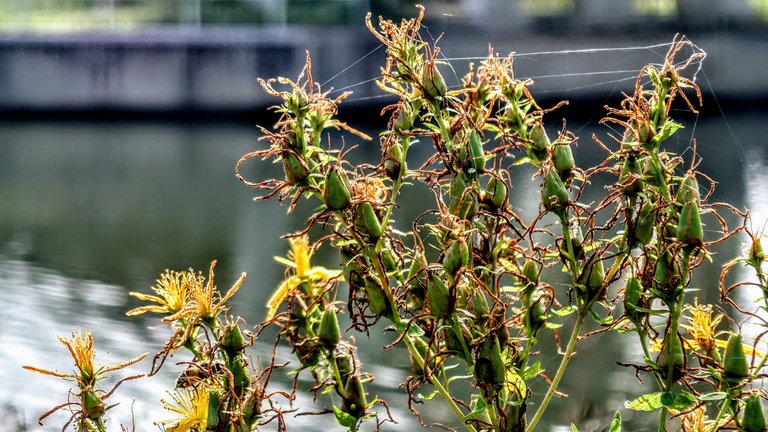 Jakie było moje zdziwienie, gdy po około 5 kilometrach spojrzałem kontrolnie na ekran, żeby sprawdzić, czy aplikacja się nie zawiesiła, zobaczyłem, że mam około 50% kroków więcej niż zwykle na tym dystansie. Odnotowałem to tylko i pomaszerowałem dalej. Po dwóch kilometrach znów zerknąłem na licznik, sytuacja się powtórzyła, znów kroków było więcej niż zwykle (zamiast 4000 kroków miałem około 6000 kroków). Nie znam przyczyny takiego zachowania aplikacji, nigdy wcześniej tego nie doświadczyłem. Postanowiłem zastosować punkt pierwszy porad serwisantów w eliminacji błędów systemu, czyli zresetowałem smartfona. Niestety, ale po resecie aplikacja zaczęła liczyć prawidłowo. W wyniku jakiegoś nieznanego mi błędu aplikacja @Actifit dodała mi około 10-12K kroków.
[ENG] What was my surprise when after about 5 kilometres I took a check look at the screen to see if the app had crashed, I saw that I had about 50% more steps than usual for this distance. I just noted it and marched on. After two kilometres I glanced at the counter again, the situation repeated, again the steps were more than usual (instead of 4000 steps I had about 6000 steps). I don't know the reason for such behaviour of the application, I have never experienced it before. I decided to apply the first point of the servicemen's advice in eliminating system errors, i.e. I reset the smartphone. Unfortunately for me, after the reset, the application started to count correctly. As a result of some error, unknown to me, the @Actifit application added about 10-12K steps.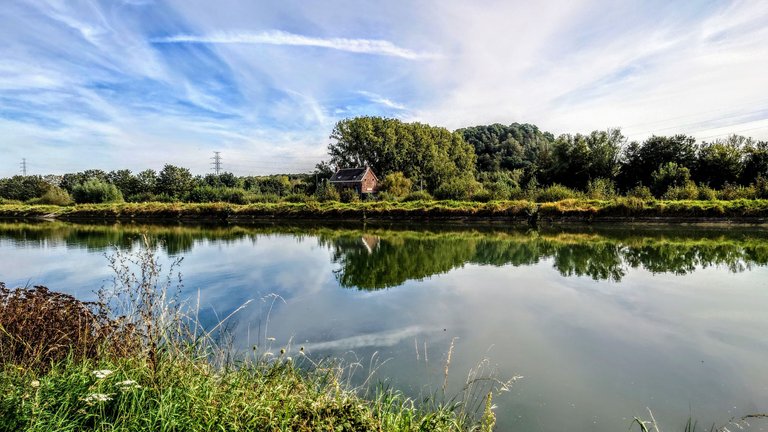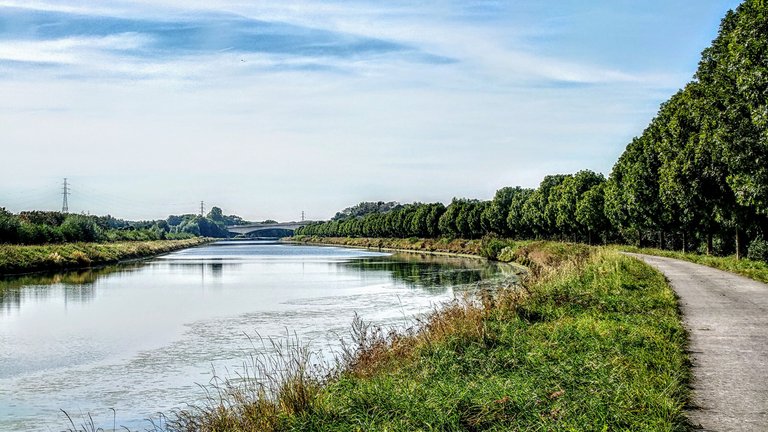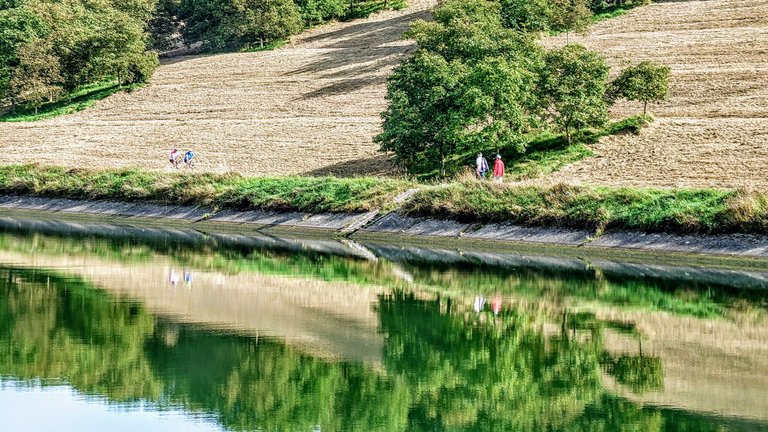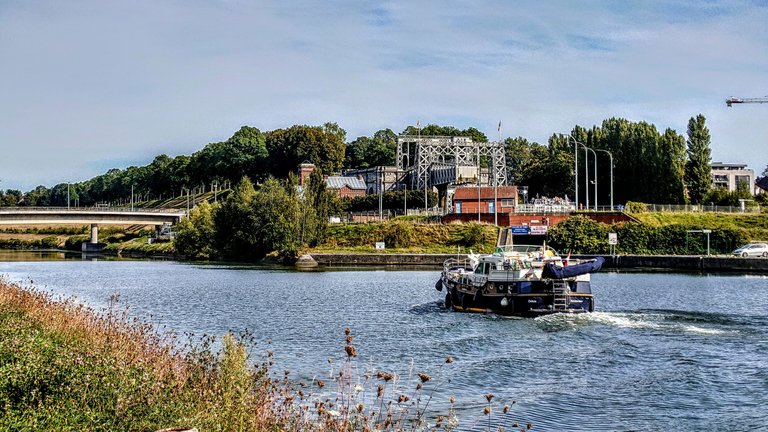 ---


Dystans pokonany w 2021 roku: 3372,03 km - z podziałem na dyscypliny:
| Dyscyplina | Dystans |
| --- | --- |
| Spacer / Marsz / Nordic Walking | 2516,03 km (22,60 km) |
| Kolarstwo / Rower MTB | 676,99 km |
| Jogging / Bieganie | 179,01 km |
---

LEAGUE ONE:
Wielki powrót @bucipuci po urlopie, myślę, że w najbliższych dniach będziemy obserwować jego wspinaczkę w górę tabeli, zastanawiać się można tylko, czy starczy mu czasu, żeby wskoczyć do TOP5, bo podium jest raczej poza zasięgiem. Cieszy też pierwsze zwycięstwo @homesteadlt, może teraz kiedy położył już dachówki na domu będzie miał więcej energii na inne aktywności. Bardzo wyrównane pojedynki stoczyli @grecki-bazar-ewy, która pokonała @flaxz oraz @venan, który zwycięsko wyszedł z pojedynku z @cezary-io. Co prawda @masoom osiągnął czwarty najwyższy wynik kolejki, ale @browery osiągnął jeszcze lepszy wynik i to on wygrał pojedynek. Nagrody po 100 AFIT za aktywność w rundzie 16 otrzymali: @bucipuci (najlepszy wynik) i @masoom (pechowy przegrany).
[ENG] Great comeback of @bucipuci after his holiday, I think in the coming days we will observe his climb up the table, we can only wonder if he will have enough time to jump into TOP5 because the podium is rather beyond reach. I am also pleased with the first win of @homesteadlt, maybe now when he has laid tiles on the house he will have more energy for other activities. Very even duels were fought by @grecki-bazar-ewy, who defeated @flaxz and @venan, who emerged victorious from the duel with @cezary-io. Although @masoom achieved the fourth-highest score of the queue, @browery achieved an even better score and it was he who won the duel. Prizes of 100 AFIT each for activity in round 16 went to @bucipuci (best score) and @masoom (unlucky loser).
Ranking table for LEAGUE ONE after Round 16:
Tomorrow's pairs:
The full tournament schedule for #POLIAC League One has been generated:
https://tournamentscheduler.net/schedule/MTE3ODUwODAxODY
LEAGUE TWO:
Najwięcej emocji wzbudził pojedynek między drugą (@mariya36) i trzecią (@hivebg). Zdecydowanie lepsza okazała się @hivebg, dzięki temu awansowała na drugie miejsce w tabeli, natomiast @mariya36 spadła poza podium. Zaskoczył wynik @cryptospa, który po raz pierwszy tej edycji osiągnął wynik poniżej 10K kroków, wykorzystał to @ervin-lemark. @fredkese i @kiel91 zrobili sobie kilkudniową przerwę, ale już w następnej kolejce wracają. Ciekawie zaczyna się robić na dole tabeli, co prawda nikt nie spada, ale nikt też nie chce być ostatni, @soluce07 zrównał się punktami z @guurry123, obaj ma tylko punkt straty do @fredkese - trzeciego od końca. Zdaje się, że to między nimi rozstrzygnie się walka o "nie bycie ostatnim". Nagrody po 100 AFIT za aktywność w rundzie 16 otrzymali: @pagane (najlepszy wynik) i @dirkzett (pechowy przegrany).
[ENG] The most exciting duel was between the second (@mariya36) and the third (@hivebg). @hivebg turned out to be definitely better, thus moving up to second place in the table, while @mariya36 dropped off the podium. There was a surprise result from @cryptospa, who for the first time this edition scored below 10K steps, @ervin-lemark took advantage of this. @fredkese and @kiel91 took a break for a few days, but are back in the next round. It's getting interesting at the bottom of the table, no one is falling, but no one wants to be last either, @soluce07 has equalled the points with @guurry123, both have only a point loss to @fredkese - third from last. It seems that the battle for "not being last" will be decided between them. Prizes of 100 AFIT each for activity in round 16 went to @pagane (best score) and @dirkzett (unlucky loser).
Ranking table for LEAGUE TWO after Round 16:
Tomorrow's pairs:
The full tournament schedule for #POLIAC League Two has been generated:
https://tournamentscheduler.net/schedule/MTE3ODU1MzY5NTE
Thank you all

This report was published via Actifit app (Android | iOS). Check out the original version here on actifit.io




53143

Daily Activity, Photowalking, Walking
---
---