Fatass Journal... 2021#301 - October 28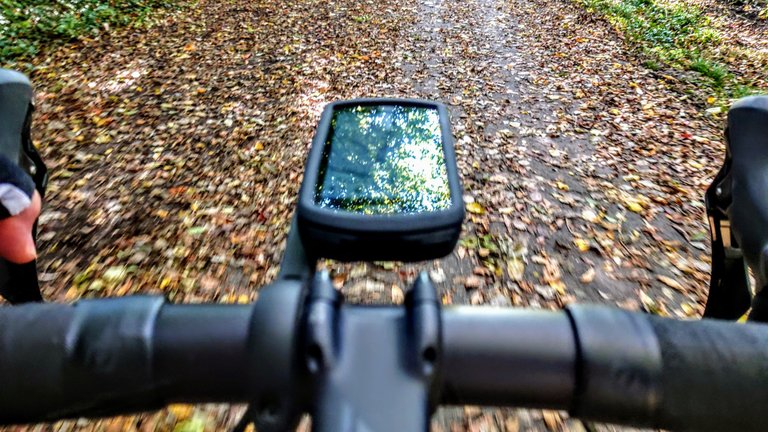 Piękna jesienna pogoda wprost zachęca do aktywności na zewnątrz. Po tym jak przezwyciężyłem niechęć do słuchawek w trakcie jazdy na rowerze, coraz chętniej wracam do tej formy aktywności. Daleko jeszcze do częstotliwości i dystansów jakie pokonywałem w ubiegłych latach, ale już jest znacznie lepiej niż w poprzednich miesiącach tego roku. Wczoraj bez planu wykręciłem ponad 60 kilometrów.
[ENG] The beautiful autumn weather encourages me to be active outdoors. After I overcame my aversion to headphones while cycling, I am more and more eager to return to this form of activity. It is still far from the frequency and distances I used to cover in previous years, but it is already much better than in the previous months of this year. Yesterday I cycled more than 60 kilometres without a plan.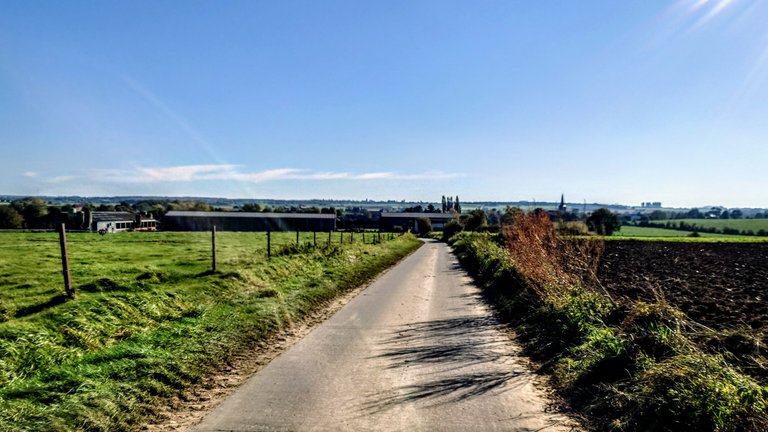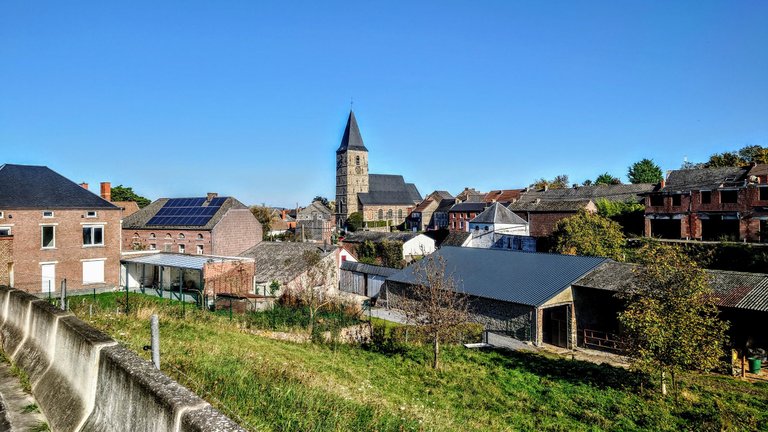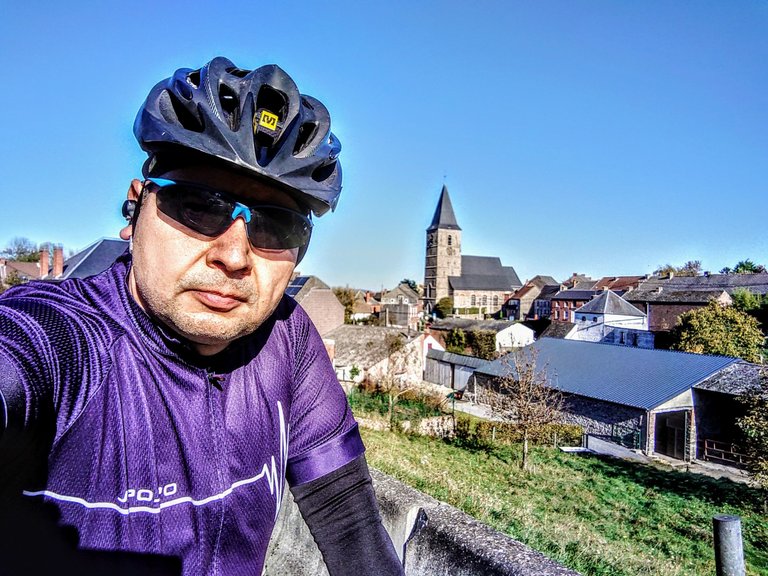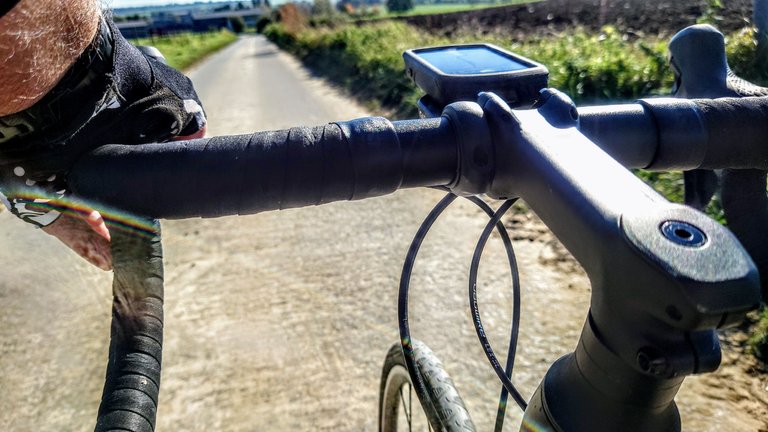 Dlaczego "bez planu"? Ano dlatego, że jak zwykle wyruszyłem przed siebie nie mając zaplanowanej żadnej trasy, ta dopiero powstawała w trackie jazdy. Pierwszym celem jaki obrałem była ścieżka rowerowa RAVEL 109A rozpoczynająca się w Estinnes-au-Mont. Jak większość ścieżek w tym regionie powstała w miejsce dawnych torów kolejowych. Znaczna cześć wczorajszej trasy wiodła przez zalesione tereny, miało to plusy (osłona przed wiatrem) i minusy (duże ilości liści na ścieżce, w tym dużo mokrych).
[ENG] Why "without a plan"? Because, as usual, I set off without a planned route, which only emerged during the ride. My first destination was the cycle path RAVEL 109A starting in Estinnes-au-Mont. Like most paths in this region, it was created on the site of former railway tracks. Much of yesterday's route led through wooded areas, which had its advantages (protection from the wind) and disadvantages (lots of leaves on the path, including many wet ones).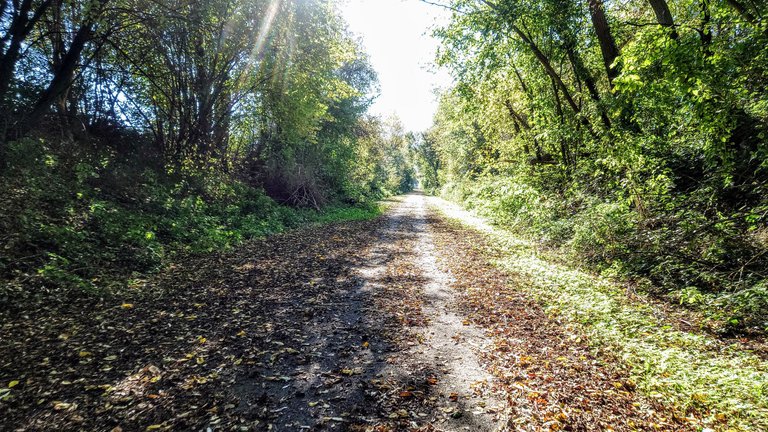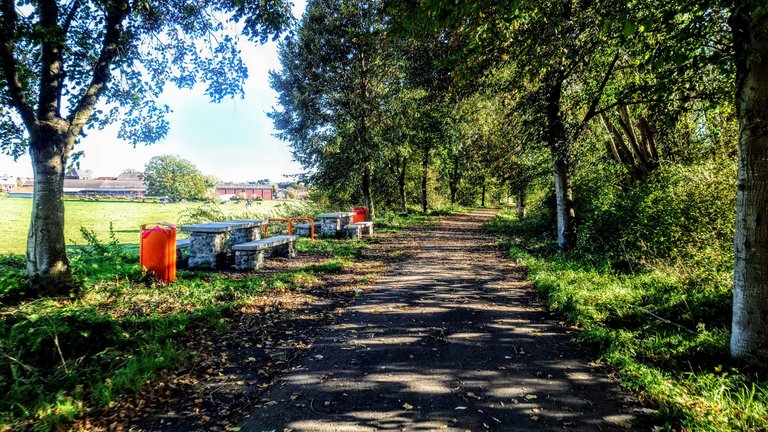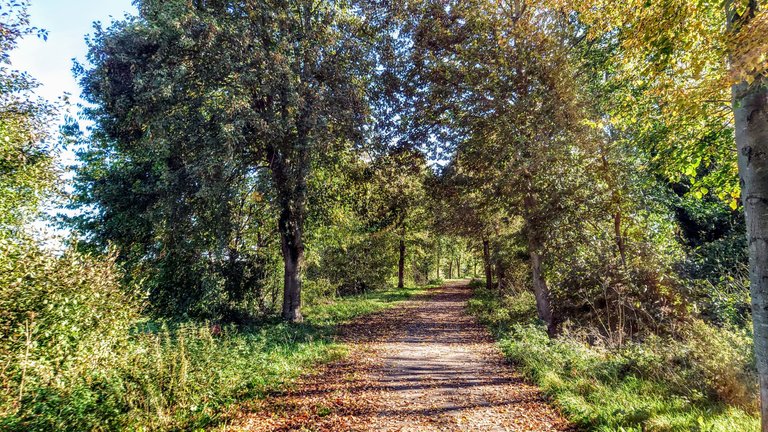 Tym sposobem dojechałem do Sambry, rzeki wzdłuż której ostatnio dużo chodziłem. Ponieważ byłem już na pograniczu belgijsko-francuskim to nie stało nic na przeszkodzie, żeby wjechać do Francji. Niestety w Jeumont ścieżka nad rzeką jest nadal zagrodzona, musiałem szukać objazdu przez miasto, około dwa kilometry dalej udało mi się wrócić nad rzekę w miejscowości Marpent. Jechałem dalej wzdłuż rzeki w stronę Maubeuge, ale rozglądałem się za powrotną drogą w stronę Mons. W miejscowości Assevent odbiłem na północ i zacząłem drogę powrotną do domu.
[ENG] This way, I reached the Sambra, a river along which I had walked a lot recently. As I was already on the Belgian-French border, there was nothing to stop me from entering France. Unfortunately, in Jeumont, the river path is still fenced, so I had to look for a diversion through the town. I continued along the river towards Maubeuge, but looked for a way back towards Mons. In the town of Assevent, I turned north and started my way back home.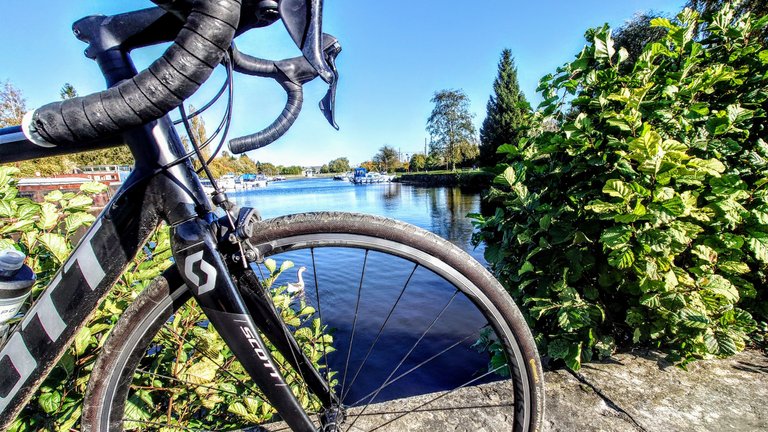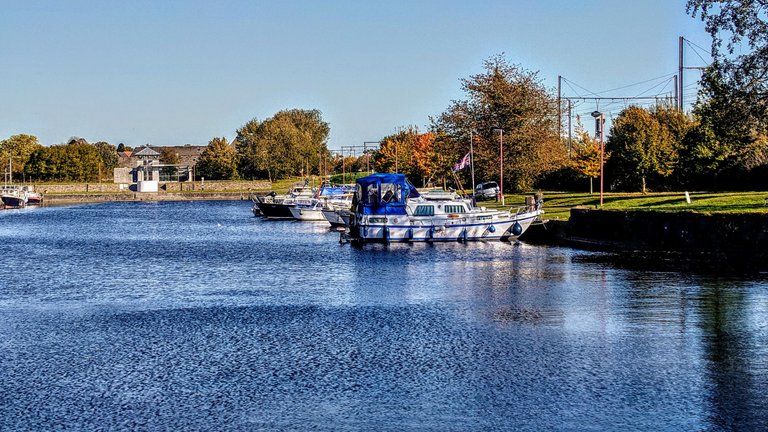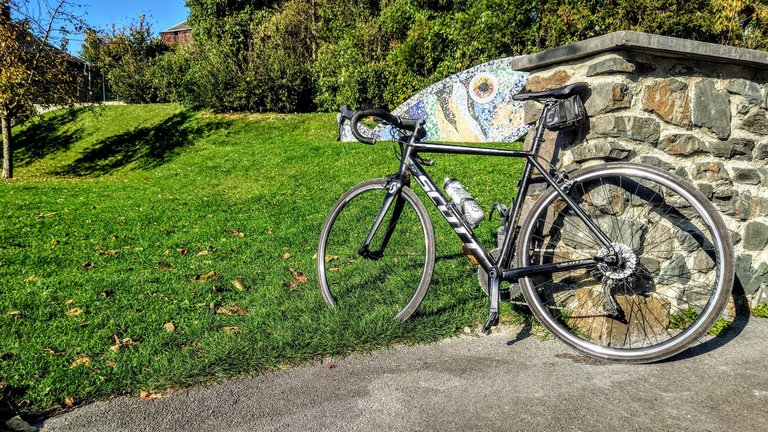 Zwykle w takim momencie wciskałem na nawigacji "wyznacz najkrótszą drogę do startu", ale ostatnio nawigacja ma z tym problem, wyświetla się błąd. I tak tą wyznaczoną trasę traktowałem wyłącznie jako sugestię, bo często zmieniałem ją w trakcie, ale wciąż kierowałem się do domu. Znam te tereny stosunkowo dobrze, więc nie miałem problemu z powrotem do domu bez nawigacji. Wczoraj droga powrotna była o wiele łatwiejsza, bo po pierwsze jechałem lekko z górki, a po drugie wiatr mi sprzyjał.
[ENG] Usually, at such a point, I would press "determine the shortest route to the start" on the navigation, but lately the navigation has a problem with this, it displays an error. And so, I treated this designated route only as a suggestion, because I often changed it in the course, but still headed home. I know the area relatively well, so I had no problem to return home without navigation. Yesterday, the way back was much easier, because firstly I rode slightly downhill, and secondly the wind was in my favour.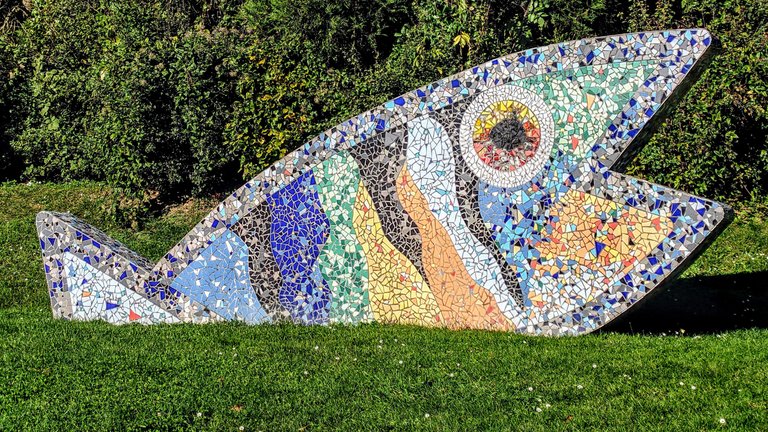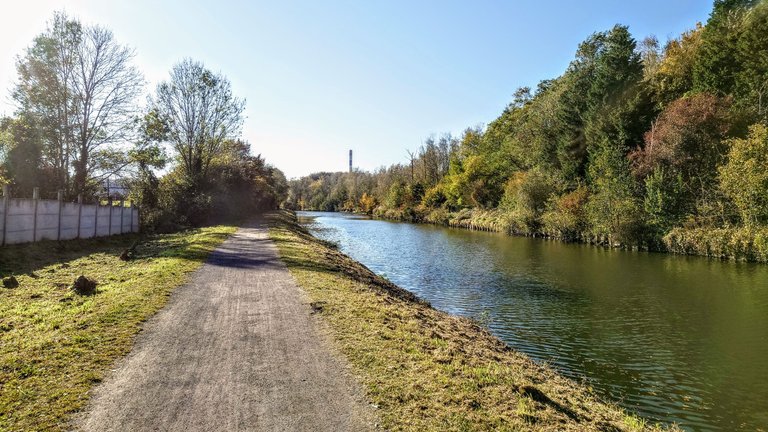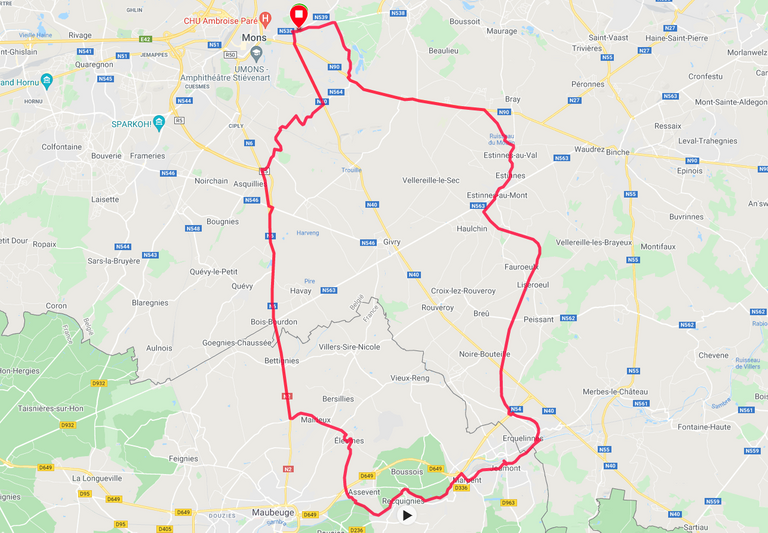 ---


Dystans pokonany w 2021 roku: 3995,38 km - z podziałem na dyscypliny:
| Dyscyplina | Dystans |
| --- | --- |
| Spacer / Marsz / Nordic Walking | 2863,39 km (2,60 km) |
| Kolarstwo / Rower MTB | 912,27 km (62,82 km) |
| Jogging / Bieganie | 219,72 km |
---

LEAGUE ONE:
Nagrody 100 AFIT za aktywność otrzymują: @browery (najlepszy wynik) i @ilodz24hd (najlepszy wynik przegranego).
[ENG] The 100 AFIT activity awards go to: @browery (best score) and @ilodz24hd (best loser score).
Tomorrow's Today's pairs:
Full schedule of games here.
LEAGUE TWO:
Nagrody 100 AFIT za aktywność otrzymują: @hivebg (najlepszy wynik) i @cryptospa (najlepszy wynik przegranego).
[ENG] 100 AFIT activity prizes go to: @hivebg (best score) and @cryptospa (best loser score).
Tomorrow's Today's pairs:
Full schedule of games here.

This report was published via Actifit app (Android | iOS). Check out the original version here on actifit.io




28/10/2021

29432

Cycling, Daily Activity, Walking
---
---