Fatass Journal... 2021#316 - November 12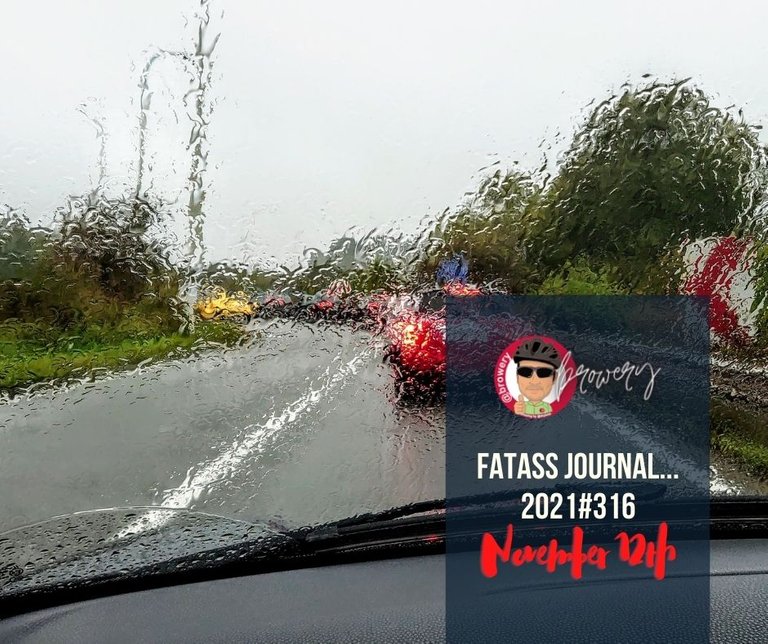 Bardzo ciężki piątek. Nocka w pracy, dopiero o wpół do ósmej położyłem się spać, a już około południa wstałem. Szybkie pakowanie, nie potrzebowałem wielu rzeczy, bo jechałem tylko na kilka dni po żonę i to głównie jej rzeczy będą musiały się zmieścić w drodze powrotnej. Później jeszcze szybszy obiad i około 15 byłem gotowy do drogi. W sumie piątkowe popołudnie jest najgorszym czasem do podróży samochodem, niby większość drogi autostradą, ale w okolicach większych miast po drodze zawsze jest ciasno i ruch jest większy niż zwykle. Na szczęście dla mnie w zasadzie obyło się bez korków, co w "stauland" jest dość niezwykłe. Po kilku godzinach długa podróż zaczęła mnie nużyć, zaczęło odzywać się zmęczenie. Zrobiłem sobie dwie przerwy w krótkim odstępie, pospacerowałem po parkingu, przy okazji obejrzałem większość drugiej połowy meczu Polska-Andora. Krótko po północy wjechałem do Polski, do domu jeszcze miałem kilkaset kilometrów. Ostatni odcinek z Torunia do Ostródy przejechałem bez łamania przepisów drogowych, ściśle przestrzegając limitów prędkości. Okazało się, że zajęło mi to niewiele dłużej niż w przypadkach, gdy nie zbyt przykładałem się do ograniczeń prędkości.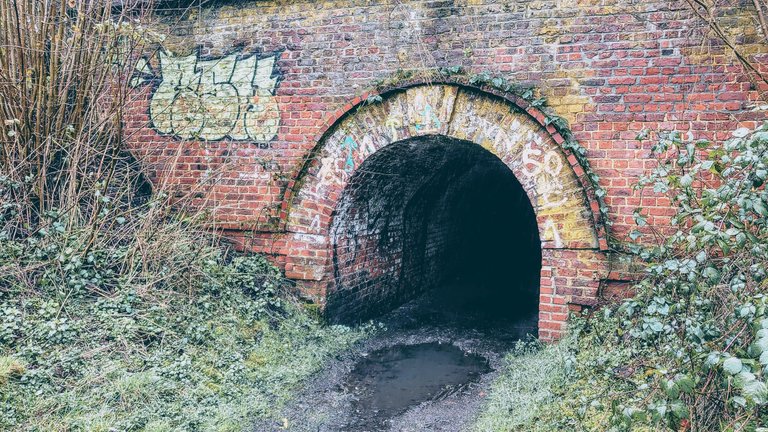 [ENG] A very hard Friday. Night at work, I went to bed at half past seven and got up around noon. Quick packing, I didn't need many things, because I was going only for a few days to pick up my wife and it's mainly her things that will have to fit to the car on the way back. Then a quick lunch and around 3pm I was ready to go. I think that Friday afternoon is the worst time to travel by car, most of the way on the highway, but near bigger cities, there is always heavier traffic than usual. Fortunately for me, there were no traffic jams, which is quite unusual in "stauland". After a few hours, the long journey started to wear me down, and I started to feel tired. I took two breaks in quick succession, walked around the parking lot, and watched most of the second half of Poland-Andorra match. Shortly after midnight, I entered Poland. I still had a few hundred kilometres to go home. The last part from Torun to Ostroda I drove without breaking any traffic regulations, strictly obeying speed limits. It turned out that it took me not much longer than in cases when I didn't pay too much attention to speed limits.
---


Dystans pokonany w 2021 roku: 3995,38 km - z podziałem na dyscypliny:
| Dyscyplina | Dystans |
| --- | --- |
| Spacer / Marsz / Nordic Walking | 2863,39 km (7,20 km) |
| Kolarstwo / Rower MTB | 912,27 km |
| Jogging / Bieganie | 219,72 km |
---

Do końca piątego sezonu #POLIAC został już tylko tydzień. Na kolejny szósty sezon trzeba będzie poczekać dłużej niż zwykle. Mam plan, żeby zaczął się 1-go stycznia 2022, a kolejne sezony odbywały się co dwa miesiące. Będzie więc czas na podładowanie akumulatorów bez presji rywalizacji. Niestety po raz kolejny zmianie ulegnie też liczba uczestników w obu ligach, liczba zostanie zmniejszona do 16 uczestników w każdej, w związku z tym League One do niższej ligi spadnie 4 uczestników, awansuje natomiast 2 uczestników z League Two. Na jakiś czas pożegnamy się 4 najsłabszymi uczestnikami League Two. Nie planuję tym razem przyjmować nikogo nowego, dopiero przed sezonem siódmym zrobimy kwalifikacje play-off dla chętnych. Proszę o informację, gdyby ktoś chciał zrezygnować z rywalizacji w następnym sezonie, który jak wspomniałem zacznie się dopiero w przyszłym roku.
[ENG] There is only one week left until the end of the fifth season of #POLIAC. You will have to wait longer than usual for the next sixth season. My plan is for it to start on January 1, 2022, with subsequent seasons taking place every two months. So there will be time to recharge the batteries without the pressure of competition. Unfortunately once again the number of participants in both leagues will also change, the number will be reduced to 16 participants in each league, so League One will drop 4 participants to a lower league, while 2 participants from League Two will be promoted. For some time we will be saying goodbye to the 4 weakest participants in League Two. I do not plan to take anyone new this time, we will make a play-off qualification for those willing to join only before season seven. Please let me know if anyone would like to drop out of the competition next season, which as I mentioned will not start until next year.
LEAGUE ONE:
Nagrody 100 AFIT za aktywność otrzymują: @venan (najlepszy wynik) i @practicaleric (najlepszy wynik przegranego).
[ENG] The 100 AFIT activity awards go to: @venan (best score) and @practicaleric (best loser score).
Tomorrow's Today's pairs:
Full schedule of games here.
LEAGUE TWO:
Nagrody 100 AFIT za aktywność otrzymują: @dirkzett (najlepszy wynik) i @kiel91 (najlepszy wynik przegranego).
[ENG] The 100 AFIT awards for activity go to: @dirkzett (best score) and @kiel91 (best loser score).
Tomorrow's Today's pairs:
Full schedule of games here.

This report was published via Actifit app (Android | iOS). Check out the original version here on actifit.io




12/11/2021

12303

---
---