Día Lunes de Flexibilidad [ESP] [ENG]
---
---

---
Día Lunes de Flexibilidad [ESP]
Flexibility Day Monday [ENG]
---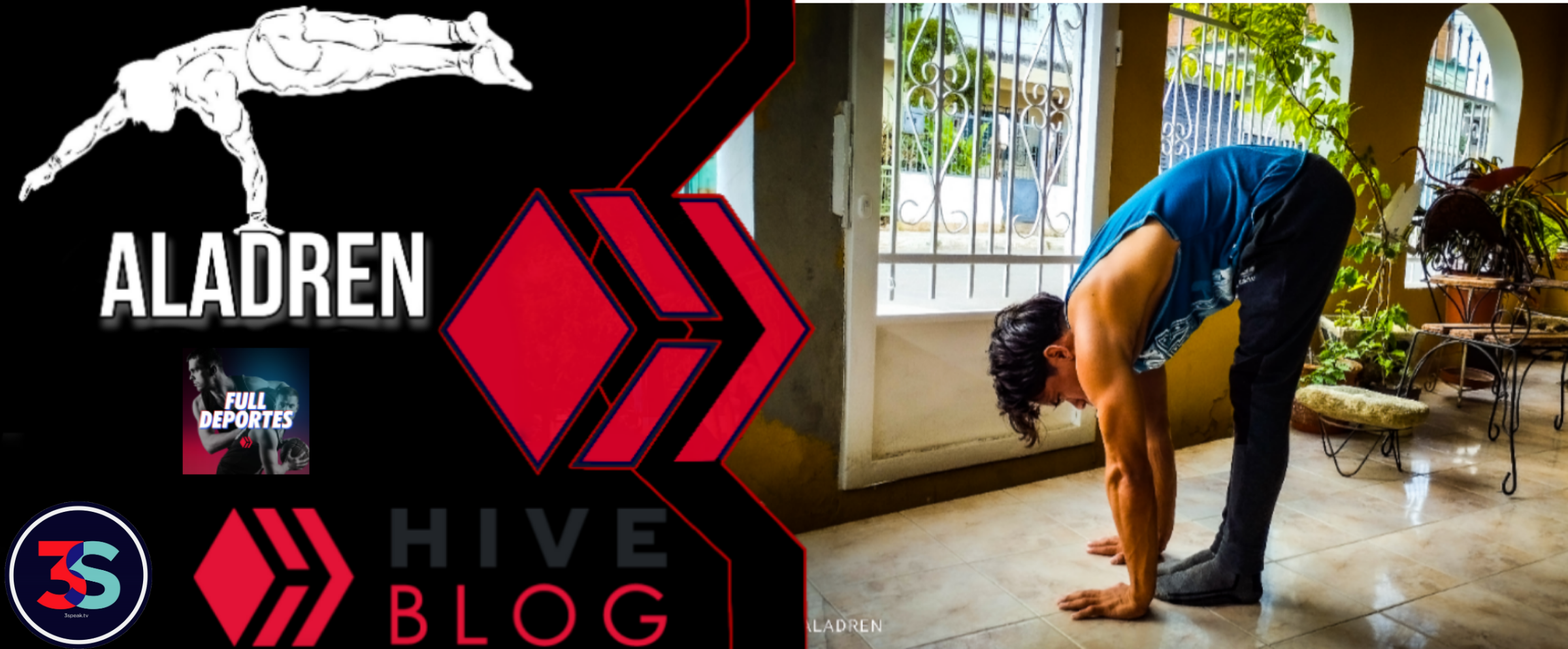 ---
Saludos queridos amigos de la comunidad full Deporte, soy
@jesusaguilarvz
y hoy quiero iniciar este blog o mas bien esta semana, ya que hoy no pude entrenar bien porque comence o retome mi universidad, y llegue super tarde pero no quería dejar pasar dia y pasar por alto y bueno hoy lo tomé para hacer flexibilidad de algunos grupos musculares que me gustan, espero les guste la información y el video, si puedes comentame y comparte mi blog me ayudarias mucho.
Greetings dear friends of the Full Sport community, I am
@jesusaguilarvz
and today I want to start this blog or rather this week, since today I could not train well because I started or resumed my university, and I arrived super late but I did not want to let the day go by overlooked and well today I took it to make flexibility of some muscle groups that I like, I hope you like the information and the video, if you can comment and share my blog you would help me a lot.
---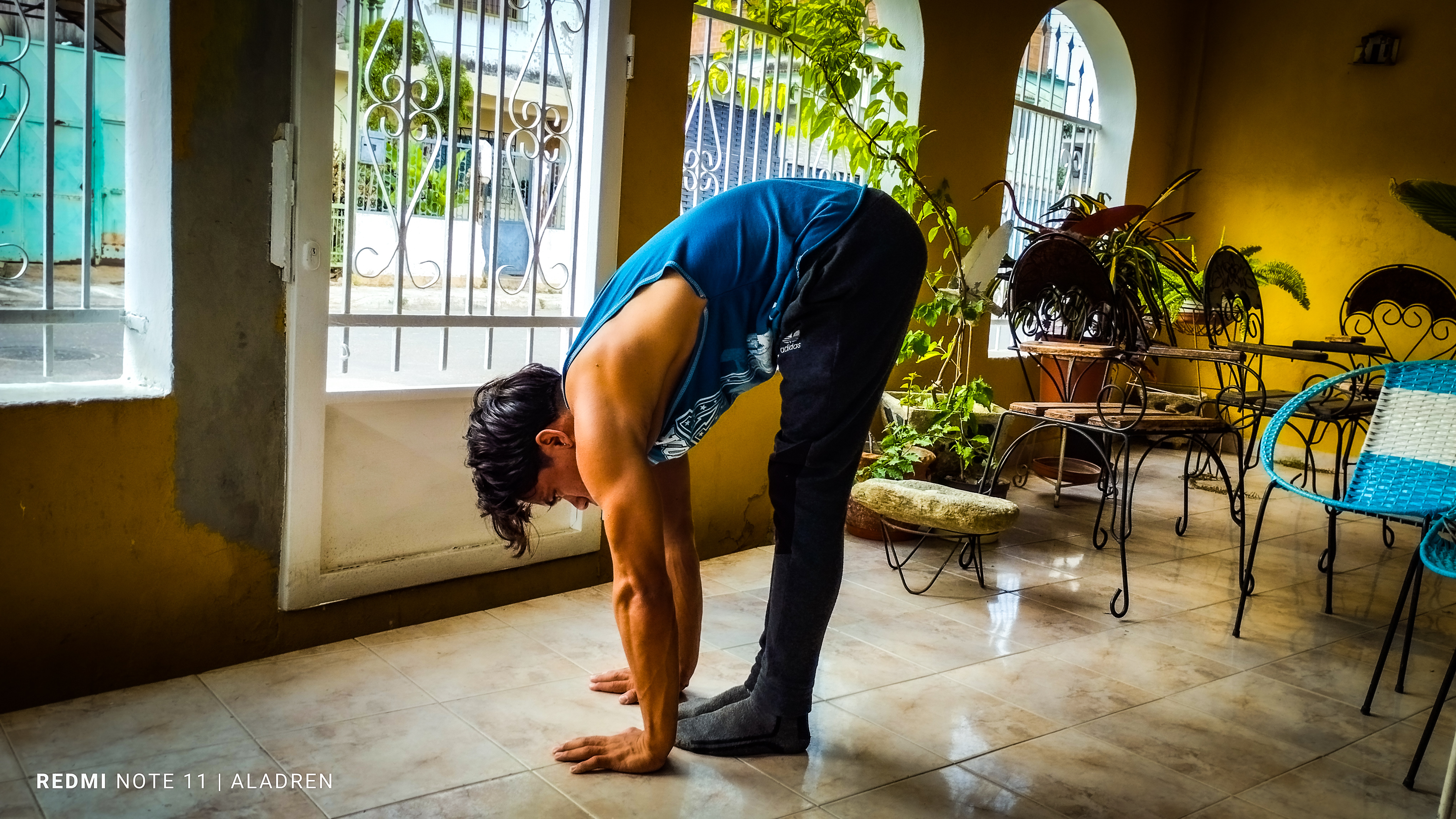 ---

---
| Rutina | Routine |
| --- | --- |
| Estiramiento de Trapecio 4x30 segundos | Trapezius Stretch 4 x 30 seconds |
| Estiramiento de Pectoral y Hombro 4x20 Segundos | Chest and Shoulder Stretch 4 x 20 Seconds |
| Extensión de muñeca 4x20 segundos | Wrist extension 4x20 seconds |
| Extensión de Hombros 4x20 Segundos | Shoulder Extension 4x20 Seconds |
---

---
| LA IMPORTANCIA DE LA FLEXIBILIDAD | THE IMPORTANCE OF FLEXIBILITY |
| --- | --- |
Es muy importante que antes de estiramientos hagamos un calentamiento de 5 a 10 minutos (trotar, bicicleta o movimientos libres, etc.), esto prepara a los músculos a tener un mayor rango de movimiento y elasticidad. Desde una perspectiva muy simplista existen 4 capacidades físicas que nos permiten funcionar en nuestro entorno, que a saber son: Fuerza, resistencia, velocidad y flexibilidad. De todas ellas, la menos apreciada es la flexibilidad por su supuesto poco aporte a la apariencia física y/o a los resultados en la mayoría de las actividades deportivas. Incluso su requerimiento y moderado énfasis en las clases de Yoga o de tendencias similares, hacen que estas actividades sean menospreciadas por muchas personas. La flexibilidad es una combinación de la posibilidad de movilidad articular y del tono de los músculos implicados en dicha articulación, y a pesar de lo que muchos piensen, es junto con la fuerza una de las dos capacidades físicas que nos permiten prolongar la sensación de juventud, pues mantiene viva nuestra posibilidad de movernos, alcanzar y manipular cosas en nuestro entorno. Así es, la vejez no aparece con las canas, las arrugas ni la calvicie, sino con las limitaciones y la pérdida de la independencia.
It is very important that before stretching we warm up for 5 to 10 minutes (jogging, cycling or free movements, etc.), this prepares the muscles to have a greater range of movement and elasticity. From a very simplistic perspective, there are 4 physical capacities that allow us to function in our environment, which are: Strength, resistance, speed and flexibility. Of all of them, the least appreciated is flexibility due to its alleged little contribution to physical appearance and/or results in most sports activities. Even its requirement and moderate emphasis on Yoga classes or similar trends make these activities belittled by many people. Flexibility is a combination of the possibility of joint mobility and the tone of the muscles involved in said joint, and despite what many think, it is, together with strength, one of the two physical capacities that allow us to prolong the feeling of youth, because it keeps alive our ability to move, reach and manipulate things in our environment. That's right, old age does not appear with gray hair, wrinkles or baldness, but with limitations and loss of independence.
---

| Rutina(Movie) | Routine(movie) |
| --- | --- |
| | |
| | |
---
---
| Musica | Music |
| --- | --- |
| La musica utilizada en este video esta libre de derecho de autor | The music used in this video is free of copyright |
CØDE - Get The Party [NCS Release]
---
---
| Muchas gracias por leer mi publicación, ¡nos vemos en una próxima publicación | Thank you very much for reading my publication, see you in a next publication! |
| --- | --- |
| Redes Sociales | Social Network |
---


---
---
▶️ 3Speak
---
---