St Nicholas' Distribution Center. My Actifit Report Card: November 21 2021
Kids in Poland get presents in December twice. One for Christmas, as other children in the world. But there's additional tradition- St Nicholas day on Dec 6. Unlike Santa Claus (who has stolen St Nicholas' identity), St Nicholas doesn't come with reindeer and elves. He was a bishop in Myra (now in Turkey) and was known for his tender heart towards the poor. Being also humble, he would drop his gifts secretly (but I guess not thru chimney as they probably didn't exist in the houses of the poor in warm Mediterranean climate).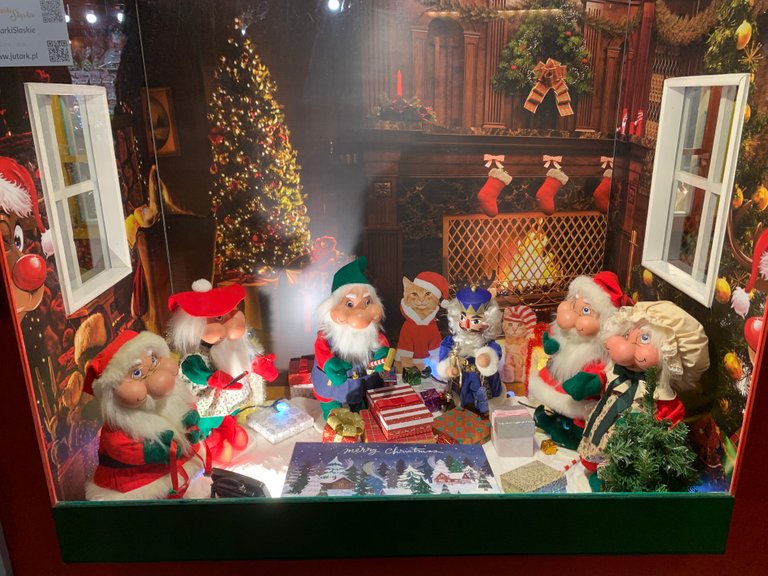 I got involved in organizing presents for 8 teenagers from an orphanage. I've taken St Nicholas to XXI century. First, I asked the kids to send me links with their dreamed presents (within a budget, that is). Then I bought everything online. It means the gifts will not be so secret. But the kids will get exactly what they wanted, rather then bags with sweets or yet another pair of socks with snowflakes.
Over the past week, my apartment was converted to St Nicholas distribution center. Today I spent a wonderful afternoon with 17-years old Oskar from the orphanage. We sorted and packed all presents. Three presents still missing, but all will ready for Dec 6.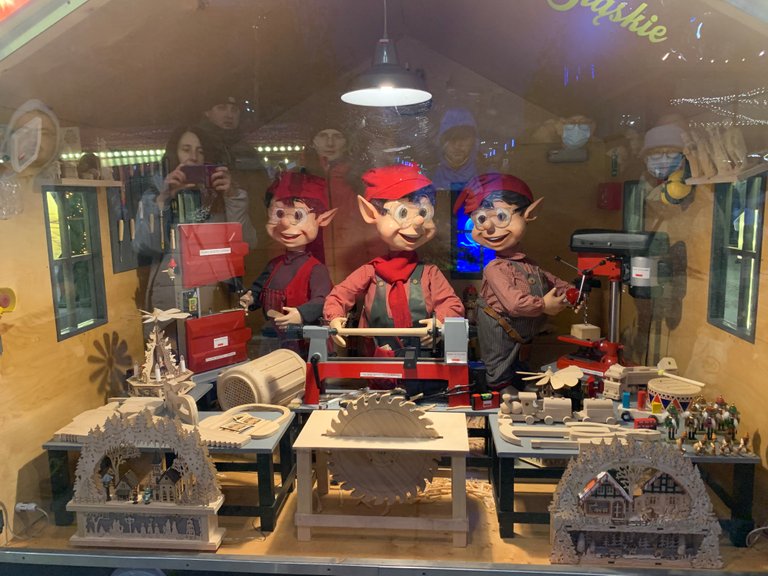 MAcFiT Champions League and Consolation Cup Update
Latest matches - Saturday, Nov 20
MAcFiT Champions League Group Stage, Match Day 1
Group A
@manuvert - @ptaku ?:? (?-?)
@practicaleric - @pjansen 19:22 (18533-22141)
Group B
@pagane - @grecki-bazar-ewy 48:13 (47534-13419)
@mariya36 - @flaxz 25:22 (24575-22097)
Group C
@venan - @milabogomila 28:15 (27902-15083)
@merthin - @cezary-io 34:13 (33974-12861)
Group D
@browery - @sk1920 25:7 (25235-7353)
@masoom - @bucipuci 21:13 (21492-12788)
Currently playing - Sunday, Nov 21
MAcFiT Champions League Group Stage, Match Day 2
Group A
@manuvert - @pjansen
@ptaku - @practicaleric
Group B
@pagane - @flaxz
@grecki-bazar-ewy - @mariya36
Group C
@venan - @cezary-io
@milabogomila - @merthin
Group D
@browery - @bucipuci
@sk1920 - @masoom
MAcFiT Consolation Cup Round of 16, Leg 2
P1: @kiel91 vs @zimnaherbata
First Leg: 13:11 (12749-10503)
P2: @sandraa1 vs @stefannikolov
First Leg: 19:11 (19229-10905)
P3: @ilodz24hd vs @matthew1
First Leg: 40:19 (39352-19054)
P4: @dirkzett vs @ykretz.sports
First Leg: 3:8 (2664-8146)
P5: @homesteadlt vs @krakonos
First Leg: 13:9 (12760-9184)
P6: @davidthompson57 vs @notak
First Leg: 6:5 (5808-5299)
P7: @ervin-lemark vs @racibo
First Leg: 7:11 (7124-10582)
P8: @fredkese vs @davidesimoncini
First Leg: 15:17 (15036-17121)
Next on Schedule - Monday, Nov 21
MAcFiT Champions League Group Stage, Match Day 3
Group A
@manuvert - @practicaleric
@pjansen - @ptaku
Group B
@pagane - @mariya36
@flaxz - @grecki-bazar-ewy
Group C
@venan - @merthin
@cezary-io - @milabogomila
Group D
@browery - @masoom
@bucipuci - @sk1920
Season 4 Schedule
Champions League - Group phase:
Match Day 1: Saturday, Nov 20
Match Day 2: Sunday, Nov 21
Match Day 3: Monday, Nov 22
Match Day 4: Thursday, Nov 25
Match Day 5: Friday, Nov 26
Match Day 1: Saturday, Nov 27
Consolation Cup - 2 initial rounds
Round of 16
-- Leg 1: Friday, Nov 19
-- Leg 2: Sunday, Nov 21
Round of 8
-- Leg: Wednesday, Nov 24
-- Leg: Sunday, Nov 28
---
MAcFiT Champions League and Consolation Cup Update
Latest matches - Saturday, Nov 20
MAcFiT Champions League Group Stage, Match Day 1
Group A
@manuvert - @ptaku ?:? (?-?)
@practicaleric - @pjansen 19:22 (18533-22141)
Group B
@pagane - @grecki-bazar-ewy 48:? (47534-?)
@mariya36 - @flaxz 25:? (24575-?)
Group C
@venan - @milabogomila 28:15 (27902-15083)
@merthin - @cezary-io 34:13 (33974-12861)
Group D
@browery - @sk1920 ?:7 (?-7353)
@masoom - @bucipuci 21:13 (21492-12788)
Currently playing - Sunday, Nov 21
MAcFiT Champions League Group Stage, Match Day 2
Group A
@manuvert - @pjansen
@ptaku - @practicaleric
Group B
@pagane - @flaxz
@grecki-bazar-ewy - @mariya36
Group C
@venan - @cezary-io
@milabogomila - @merthin
Group D
@browery - @bucipuci
@sk1920 - @masoom
MAcFiT Consolation Cup Round of 16, Leg 2
P1: @kiel91 vs @zimnaherbata
First Leg: 13:11 (12749-10503)
P2: @sandraa1 vs @stefannikolov
First Leg: 19:11 (19229-10905)
P3: @ilodz24hd vs @matthew1
First Leg: 40:19 (39352-19054)
P4: @dirkzett vs @ykretz.sports
First Leg: 3:8 (2664-8146)
P5: @homesteadlt vs @krakonos
First Leg: 13:9 (12760-9184)
P6: @davidthompson57 vs @notak
First Leg: 6:5 (5808-5299)
P7: @ervin-lemark vs @racibo
First Leg: 7:11 (7124-10582)
P8: @fredkese vs @davidesimoncini
First Leg: 15:17 (15036-17121)
Next on Schedule - Monday, Nov 21
MAcFiT Champions League Group Stage, Match Day 3
Group A
@manuvert - @practicaleric
@pjansen - @ptaku
Group B
@pagane - @mariya36
@flaxz - @grecki-bazar-ewy
Group C
@venan - @merthin
@cezary-io - @milabogomila
Group D
@browery - @masoom
@bucipuci - @sk1920
Season 4 Schedule
Champions League - Group phase:
Match Day 1: Saturday, Nov 20
Match Day 2: Sunday, Nov 21
Match Day 3: Monday, Nov 22
Match Day 4: Thursday, Nov 25
Match Day 5: Friday, Nov 26
Match Day 1: Saturday, Nov 27
Consolation Cup - 2 initial rounds
Round of 16
-- Leg 1: Friday, Nov 19
-- Leg 2: Sunday, Nov 21
Round of 8
-- Leg: Wednesday, Nov 24
-- Leg: Sunday, Nov 28
---

This report was published via Actifit app (Android | iOS). Check out the original version here on actifit.io




21/11/2021

22888

| | | | | | |
| --- | --- | --- | --- | --- | --- |
| | | | | | |
| cm | | cm | | cm | |
---
---