Ten Hag Has the Perfect Face a Man UTD Failed Coach Should Have
So the new season has begun and many Premier League football fans like myself really wanted to see, among other things, whether Manchester United has improved. That's because Man Utd is historically a Premier League giant, they've been doing badly in recent years but now a lot of changes has been made for improvement. They've gotten a new highly esteemed coach, new players of the coach's chosing, etc.
As we watched Man utd's opening premier league game against Brighton last Sunday and saw Man Utd lose 2-1 many of us must have come to the conclusion that nothing has really changed. Or that the more things have changed in Man Utd the more things have remained the same 😂.
So many talking points actually, but for me nothing stood out more than Ten Hag's face! As I watched him look around, watch the game and do his job I couldn't help but realize: oh shit! This guy has the perfect face a Man Utd failed coach should have. Like, being a Man Utd failed coach really suits this dude's face.
You can't tell me I am the only one who sees this. I mean, look at the dude's face and think about all the 4-0 and 5-0 losses Man Utd has suffered in the past, what face can fit right in than this face of Ten Hag?
And here is this classic, the perfect face to look up at a 4-0 loss with: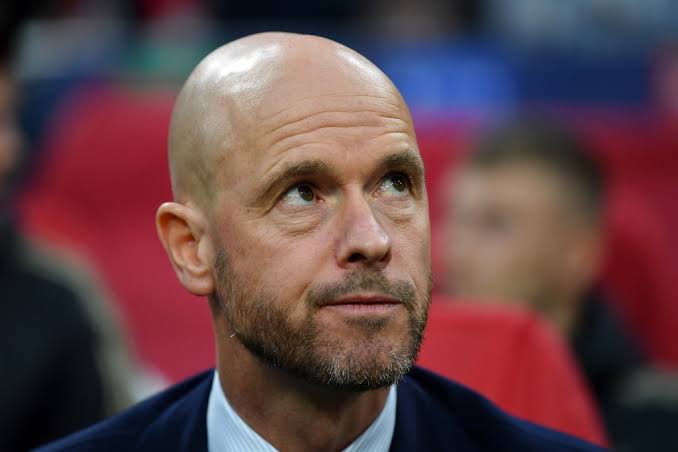 This guy fits right in!
---
Conclusion
Jokes out of the way, I think Ten Hag would do a good job. After that bad first half I saw that he was able to shake things up and effect a change. The improved performance in the second half was surely due to the tweaks he made. Good luck to him and Man Utd. I wish em the best. If my wishes fail, at least his face would be carrying out it's true calling.

Roll with

@nevies

, I run a Humor, deeper thoughts and sex talk blog here on Hive🌚
Donate/Tip:
BTC: bc1qlpu8rqftnn9r78dajpzf9p0ueqkvzdvzeayrtd
ETH:0x7168800F3b7499A2dd32B4C8Ae0EFA0F68A93800
LTC: ltc1qx0r3nym5hpq6mxvfkl3dzs2ap455aefh9rjq07
Email: [email protected]

Posted using SportsTalkSocial
---
---