Bogus sport supplements: Boron
The fact that Boron sounds a lot like the word "moron" is humor that is not lost on me and other people who tend to look at supplement claims with a great deal of skepticism. Boron is being taken by people all around the world to "boost their testosterone" levels, which is one of the claims that the manufacturers of this product and various other supplements like it claim. It is a completely bogus claim that is not backed up by any independent research whatsoever.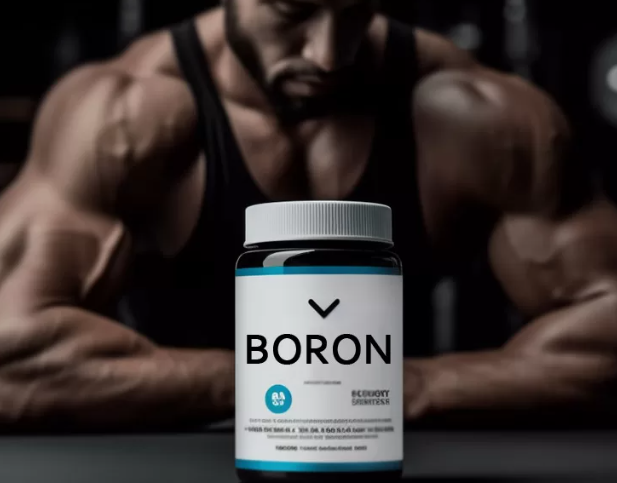 src
This is a pretty typical advertisement for the product. A really fit guy looking like he just worked out in the background with the product in the front. I can't really imagine the sort of person that falls for this but seeing as how this product sells quite well I would say that it is working. I don't know and haven't even heard of any successful bodybuilder or athlete that uses this product. There are plenty of influencers that claim that they do but I'm sure it is just a coincidence that they also sell the same product on their social media.
For starters, the research done with Boron as a testosterone booster has been minimal and utilized mostly rigged participants. The groups were normally very small, often a dozen people or less, and the control groups often knew that they were getting a placebo, which is the opposite of how a scientific study is meant to be done. Also, it was discovered that in some of these studies "less fit" people were intentionally put into the control group and these people are going to naturally have lower testosterone levels than people who work out regularly anyway.
Basically, the "studies" are a sham. The effect of Boron on testosterone levels can only be observed in a laboratory and even then the results are minimal to the point of being pointless. The only study I can find that wasn't funded by the manufacturers of the products had to supplement the supplement with Vitamin D and magnesium to get any noticeable results at all.
Furthermore, Boron itself, even if you are interested in it, is contained naturally in a lot of things that you normally eat anyway such as fruits and legumes. If you eat a balanced diet, you are already getting more boron in your diet than your body can possibly process in a day anyway. Hell, even if you don't ever eat fruit or legumes guess what else has boron in it? Coffee. Find me an American that works out and doesn't drink coffee. I bet you'll have a hard time pulling that off.
To make matters worse, taking more than 13 mg or boron in a day can be toxic to your system and the side effects include nausea, vomiting, headaches, and the always fun diarrhea. Typically these capsules come in 3mg doses, so I wonder how many people out there, when they don't feel the boost that they are expecting from taking one, end up taking a toxic amount of them in the hopes of getting some sort of rush at the gym?
This product is stupid, just like most supplements. In my time working with and around trainers and nutritionists in the industry, there is not a single one of them that would endorse this unless being paid to do so. Be weary of any influencer suggesting supplements because more often than not, they don't even use the product themselves and are simply being paid to say that they do. For me, I believe that almost all supplements are bullcrap aside from whey protein and maybe creatine.

from athlete in my 20's to fat-ass in my 30's to the strongest I have ever been in my life in my 40's. Fitness isn't really that difficult, but you have to put in the work. There is no magic supplement that can do that for you
---
---