Protein loading and how it can go wrong
One of the most common fitness supplements and consequently the only one in my closet is whey protein powder. These various companies compete on how many grams of protein they contain and lately they have been throwing BCAA's (good) and other additives of a dubious origin in there as well to try to give their product and edge.
Basically they are all the same unless of course they use sugar (bad) in the mix. For most brands, this means that you will be getting 25 to 30 grams of lean protein per serving depending on what it is that you choose to mix it with - which is something you should always be mindful of.
The manufacturers of these products kind of glance over the fact that there are certain limitations that the human body actually possesses as far as the ability to actually use this protein is concerned and if used incorrectly it can actually have a negative impact on your growth.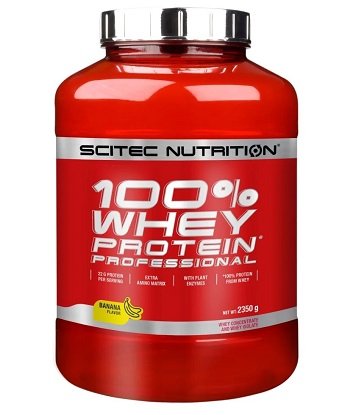 src
The real story behind protein is actually a lot more simple than the manufacturers of these sorts of products want you to believe and that is that unless you are just starting out it is very likely that just a balanced diet will probably provide you with more than enough protein than you actually need in your day.
When you are attempting to gain muscle mass at the very beginning, you should be aiming for 2g of protein per kg of body weight - once you reach a certain point of muscle mass, you only need about 1g per kg once you have already established "stable muscle mass." Yet most people who lift take far more protein than this even though your body isn't even capable of processing it. Just like with too much sugar, too much protein is either pooped out or is stored as fat, which is kind of the opposite of what you are looking for if you are trying to get serious about lifting / bodybuilding.
In western countries where protein is very easy to come by, a vast majority of the people in the gym who are taking supplements probably already get all the protein that their bodies can process from their normal diet anyway. It is merely the marketing prowess of these companies and bogus studies that the performed in-house that perpetuates the myth that these things are necessary.
I use whey protein because I don't actually consume much in the way of meat lately ever since having a change of heart as far as diet is concerned. I now try to eat a bunch of cooked veggies and usually don't even have a great deal of meat in my diet at all. Therefore, I can not maintain my muscle mass based on the protein that I am consuming in my normal meals.
For people that have been somewhat seriously lifting for many years, your protein requirements do NOT increase the way that the manufacturers of these products would have you believe. In fact, it is the exact opposite: Research indicates that as you progress in resistance exercises, your body adjusts to use the protein you consume more efficiently and therefore you may actually require LESS protein than someone that doesn't lift at all. I'm not just making this up and it has been well established in this peer-reviewed study conducted by Dr. Wayne Campbell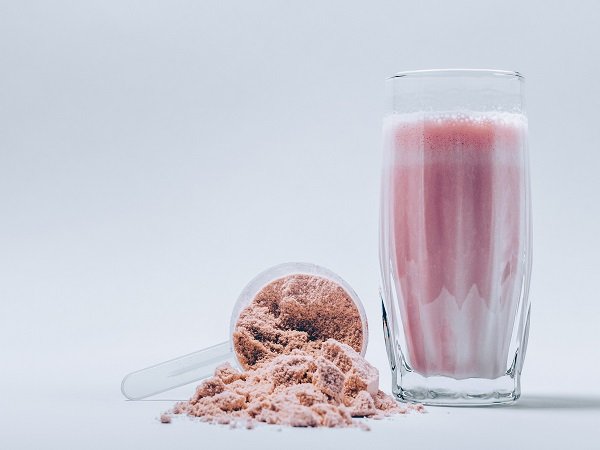 src
So if you are one of those guys that takes the full 30g scoop of protein powder immediately following a workout just like the tin suggests you should, I hate to tell you but you have been duped by bogus marketing practices. According to studies your body isn't even capable of using that much protein in one go. You need to be consuming about HALF that much. So if you are like me and you use protein shakes in order to get a reasonable amount of grams of protein into your diet, use half a scoop and take it twice as often.
You can remember to do that right?
---
---