Núcleo y Brazos [Esp/Eng + Sub Eng]
---
Núcleo y Brazos, creatividad y dinamismo. Estamos de vuelta para ofrecer una nueva rutina de ejercicios, que nos permitirán el desarrollo muscular a nivel del núcleo y los brazos. Lógicamente estas zonas tendrán mayor acción, sin embargo, el resto de los grupos musculares también se verán involucrados. De cierta forma los beneficios serán integrales.
Los ejercicios serán ejecutados a partir de la postura de flexiones, pero con algunas variantes para darle mayor complejidad y emoción a cada movimiento. Haremos tigres con patadas saltamontes, flexiones con balanceo corporal, además de otras que podrán disfrutar al observar el video. No te pierdas esta rutina porque podrás usarla para complementar tus movimientos tradicionales, sigamos avanzado y vamos todos a activarnos.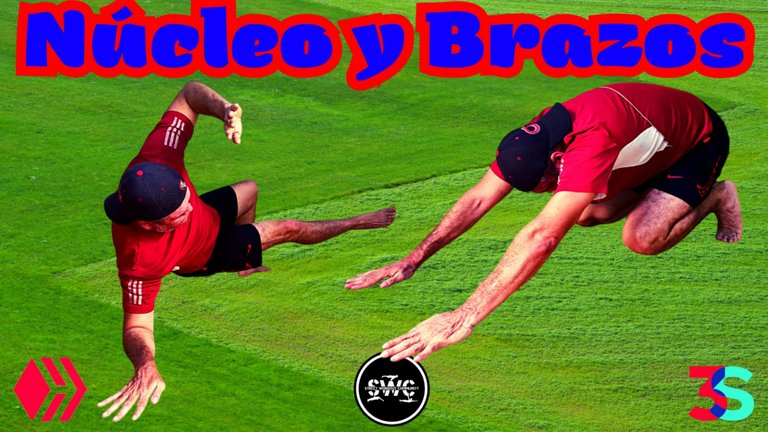 Portada de mi Autoría Editada en/Cover of my Authorship Edited in Canva
Video Editado en/Video Edited in CapCut
Visita mi canal de/Visit my channel 3speak
Logos propiedad de/ logos owned by @hiveio, @SWC, @threespeak
Core and Arms, creativity and dynamism. We are back to offer a new exercise routine, which will allow us to develop muscles at the core and arms level. Logically these areas will have more action, however, the rest of the muscle groups will also be involved. In a certain way the benefits will be integral.
The exercises will be executed from the push-up position, but with some variations to give more complexity and excitement to each movement. We will do tigers with grasshopper kicks, push-ups with body balancing, as well as others that you will enjoy watching the video. Don't miss this routine because you can use it to complement your traditional movements, let's keep moving forward and let's all get active.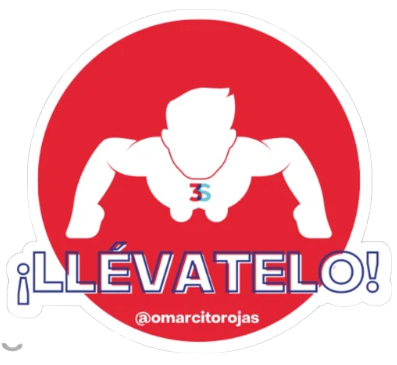 A la hora de iniciar con un entrenamiento que conlleva la ejecución de ejercicios fuertes, para mí es primordial realizar calentamientos y no estiramientos. ¿Por qué digo esto?, Sencillamente porque el calentamiento prepara el cuerpo para rutinas poderosas y permite minimizar la ocurrencia de lesiones. Esta fase debe ser obligatoria para todos. Por otra parte, el estiramiento lo podemos dejar al momento de culminar los ejercicios fuertes. Así que vamos con todo al calentamiento 1, nadador con pulso de piernas. Nos vamos con el calentamiento 2, tijeras modificadas.
Cada movimiento de calentamiento se, ejecuta por 3 minutos. Es muy importante determinar que si el cuerpo aún no se encuentra activo para la acción fuerte, debes calentar un poco más. No olvides tomar descansos de 20 segundos entre ejercicios, y de 1 a 2 minutos entre series; la hidratación es sumamente importante para reponer los fluidos y las sales perdidas durante la acción.
When starting a workout that involves the execution of strong exercises, for me it is essential to warm up and not to stretch. Why do I say this? Simply because the warm-up prepares the body for powerful routines and minimizes the occurrence of injuries. This phase should be mandatory for everyone. On the other hand, stretching can be left to the moment of finishing strong exercises. So let's go all out with warm-up 1, swimmer with leg pulse. We go with warm-up 2, modified scissors.
Each warm-up movement is, executed for 3 minutes. It is very important to determine that if the body is not yet active for the strong action, you should warm up a little more. Don't forget to take 20 second breaks between exercises, and 1 to 2 minutes between sets; hydration is extremely important to replenish fluids and salts lost during the action.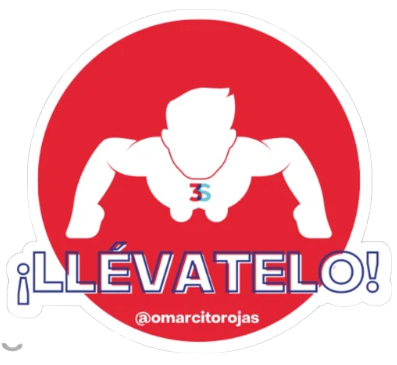 Una vez que comprobemos que el cuerpo está apto para la acción fuerte, nos vamos con los movimientos centrales. Activos.
Estación 1, flexiones tigre, más patadas saltamontes con apoyo de antebrazos. Sin duda alguna que las combinaciones presentes en esta estación, nos dirigen al desarrollo de los antebrazos, muñecas, tríceps; además de activar la región del núcleo al momento de realizar los giros. Aquí ganamos fuerza, resistencia y equilibrio. Nos vamos con 20 repeticiones en 4 series.
Estación 2, flexiones con balanceo. Otro movimiento, que aunque parezca sencillo, los brazos se mueven a todo dar, cada parte se desarrollar así con la región abdominal y las piernas. En cada balanceo, por no tocar las rodillas el suelo, se ejerce buena tensión en las piernas y gluteos. Nos vamos con 20 repeticiones en 4 series.
Estación 3, flexiones diamante y abiertas. Ay papá, aquí el tren superior no tiene escapatoria y si mantenemos el abdomen, glúteos y piernas contraídos, también ganamos beneficios en estas zonas del cuerpo. Realiza flexiones diamante y en un pequeño salto abrimos brazos para ejecutar las flexiones abiertas. Acción completa, vamos con 20 repeticiones por lado en 4 series.
Al culminar la acción fuerte, llega el momento de la relajación con extensión de hombros. 3 minutos de acción. Gracias por preferir nuestro canal de @threespeak. Recuerda que debes tomar descansos de calidad, hidratarte y alimentarte sanamente. Hasta la próxima.
Once we check that the body is fit for strong action, we move on to the core movements. Actives.
Station 1, tiger pushups, plus grasshopper kicks with forearm support. There is no doubt that the combinations present in this station, direct us to the development of the forearms, wrists, triceps; in addition to activating the core region when performing the twists. Here we gain strength, endurance and balance. We go with 20 repetitions in 4 sets.
Station 2, pushups with swing. Another movement, which although it seems simple, the arms move at full swing, each part is developed as well with the abdominal region and legs. In each swing, by not touching the knees to the floor, good tension is exerted on the legs and buttocks. We go with 20 repetitions in 4 sets.
Station 3, diamond and open push-ups. Oh dad, here the upper body has no escape and if we keep the abdomen, glutes and legs contracted, we also gain benefits in these areas of the body. Perform diamond pushups and in a small jump we open arms to execute open pushups. Full action, we go with 20 repetitions per side in 4 sets.
At the culmination of the strong action, it's time for relaxation with shoulder extension. 3 minutes of action. Thank you for liking our @threespeak channel. Remember to take quality breaks, hydrate and eat healthy. See you next time.
...Gracias Por Visitar...
...Thanks for visiting...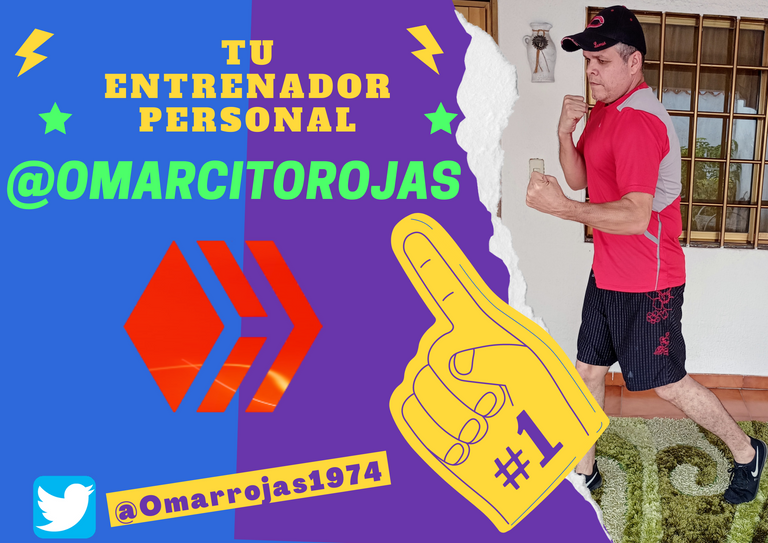 Video e imágenes tomados por Ronmel Núñez
Video and images taken by Ronmel Nuñez
Sorry. English is not our native language. Therefore, a web translator is used for texts in English. (Spanishdict)
---
▶️ 3Speak
---
---