Pukumundo Training.... Combination Planks [Eng / Esp + Sub Eng]
---
Pukumundo Training.... Combination planks. At PukuMundo the rock never stops and even less so when we use it to spice up our daily workouts. Today, we're going with a series of varied planks to provide a higher level of body benefits. Here, definitely although some muscle groups work more than others, the action will be all-encompassing.
You will see that the upper, middle and lower region will have good action, of course the planks are combined and this gives greater complexity with respect to the traditional execution of the same. So say no more because to the rhythm of Stellar Universe, we go with this powerful routine. Don't stop, let's go.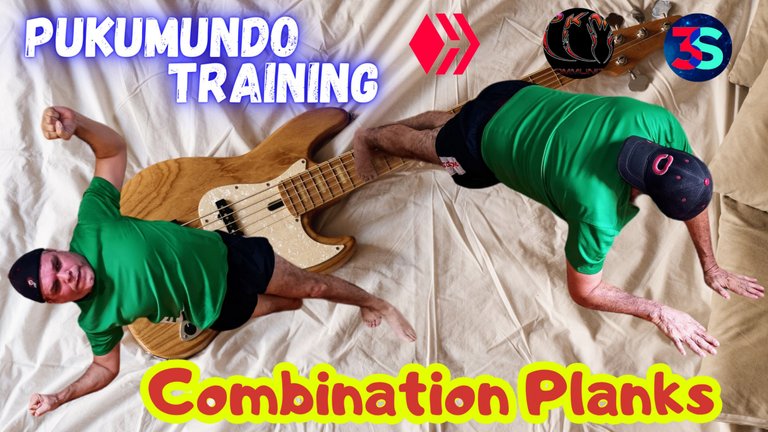 Image of my Authorship Edited in / Portada de mi Autoría Editada en Canva
Video Edited in / Video editado en CapCut
Visit my channel / Visita mi canal de 3speak
logos owned by / logos propiedad de @hiveio, @pukumundo, @threespeak
Pukumundo Training.... Planchas combinadas. En PukuMundo el rock no se detiene y menos cuando lo usamos para animar nuestros entrenamientos cotidianos. Hoy, nos vamos con una serie de planchas variadas para brindar un nivel superior de beneficios corporales. Aquí, definitivamente aunque unos grupos musculares trabajan más que otros, la acción será integral.
Verás que la región superior, media e inferior tendrá acción de la buena, por supuesto las planchas son combinadas y esto otorga mayor complejidad con respecto a la ejecución tradicional de las mismas. Entonces no se diga más porque al ritmo de Universo Estelar, nos vamos con esta poderosa rutina. No te detengas, vamos.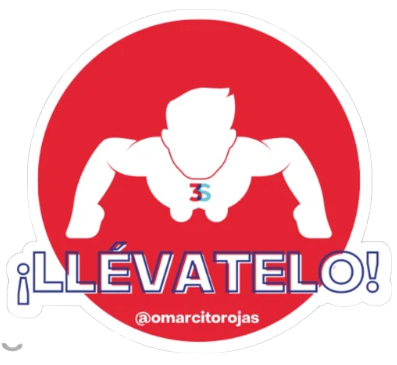 To start with the rocking day, let's not forget that warm-up exercises are extremely important, for me they are mandatory, as they prevent possible injuries, in addition, we must raise the temperature and heart rate. Now we go with the warm-up 1, knees plus arm crosses. Then, active with warm-up 2, trot with opposite foot touch.
For the warm-up movements, we must complete at least 3 minutes for each of them. If the body is not yet ready to move to the next stage, you should warm up a little more. Remember that the main mission is to avoid injuries. Do not forget to take 20-second breaks between exercises, and 1 to 2 minutes between sets; hydration is extremely important to replenish fluids and salts lost during the action.
Para iniciar con la jornada rockera, no olvidemos que los ejercicios de calentamiento son sumamente importantes, para mí son obligatorios, ya que con ellos se evitan posibles lesiones, además, debemos elevar la temperatura y el ritmo cardíaco. Ahora nos vamos con el calentamiento 1, rodillazos más cruce de brazos. Luego, activos con el calentamiento 2, trote con toque de pie opuesto.
Para los movimientos de calentamiento, debemos cumplir mínimo 3 minutos por cada uno de ellos. Si el cuerpo aún no se encuentra apto para avanzar a la siguiente etapa, debes calentar un poco más. Recuerda que la principal misión es la de evitar lesiones. No olvides tomar descansos de 20 segundos entre ejercicios, y de 1 a 2 minutos entre series; la hidratación es sumamente importante para reponer los fluidos y las sales perdidas durante la acción.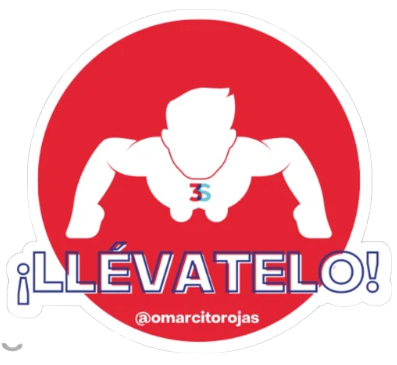 If we have confirmed that the body is fit for hard action, we move on to the next stage. Assets
Station 1, forearm plank, more punches, more spin. Powerful action that activates the whole body. Upper body works, abdominal region is in full tension, as are glutes and legs. 20 reps 4 sets.
Station 2, tiger push-ups plus cross climber. Again we are in the presence of an integral activation. However, the forearms, biceps and triceps, take a significant portion of the body benefits. The abdomen, specifically the obliques work very well and the lower body is also active. Let's not forget that in each cross-knee, the hip is strengthened. We're going with 20 reps in 4 sets.
Station 3, forearm plank with hip turn, plus side kneeling. Although it may seem that the action of this exercise is performed by the lower body, as you perform the movement, you will feel that the upper body is kept in full tension. The abdomen is active as well as the hips, and the lower body is working hard. So, here we're doing another total body action. We're going with 20 reps in 4 sets, per side.
Relaxation, knee raise with twist. Moment of body peace for 3 minutes of action, body in harmony. Thank you for preferring our @threespeak channel. Remember to take quality breaks, hydrate and eat healthy. See you next time.
Si hemos confirmado que el cuerpo está apto para la acción fuerte, nos vamos a la siguiente etapa. Activos
Estación 1, plancha en antebrazos, más golpes, más giro. Acción poderosa que activa todo el cuerpo. El tren superior trabaja, la región abdominal está en total tensión, al igual que glúteos y piernas. 20 repeticiones 4 series.
Estación 2, flexiones tigre más escalador cruzado. Nuevamente estamos en presencia de una activación integral. Sin embargo, los antebrazos, bíceps y tríceps, se llevan una parte importante de los beneficios corporales. El abdomen, específicamente los oblicuos trabajan muy bien y el tren inferior también está activo. No olvidemos que en cada rodillazo cruzado, la cadera se fortalece. Nos vamos con 20 repeticiones en 4 series.
Estación 3, plancha en antebrazos con giro de cadera, más rodillazos laterales. Aunque parezca que la acción de este ejercicio la ejecutan las partes inferiores, ustedes al realizar el movimiento, sentirán que la zona superior se mantiene en total tensión. El abdomen está activo al igual que la cadera, y el tren inferior trabaja de lo lindo. Entonces, aquí estamos realizando otra acción corporal integral. Nos vamos con 20 repeticiones en 4 series, por lado.
Relajación, elevación de rodilla con giro. Momento de paz corporal por 3 minutos de acción, cuerpo en armonía. Gracias por preferir nuestro canal de @threespeak. Recuerda que debes tomar descansos de calidad, hidratarte y alimentarte sanamente. Hasta la próxima.
...Thanks for visiting...
...Gracias Por Visitar...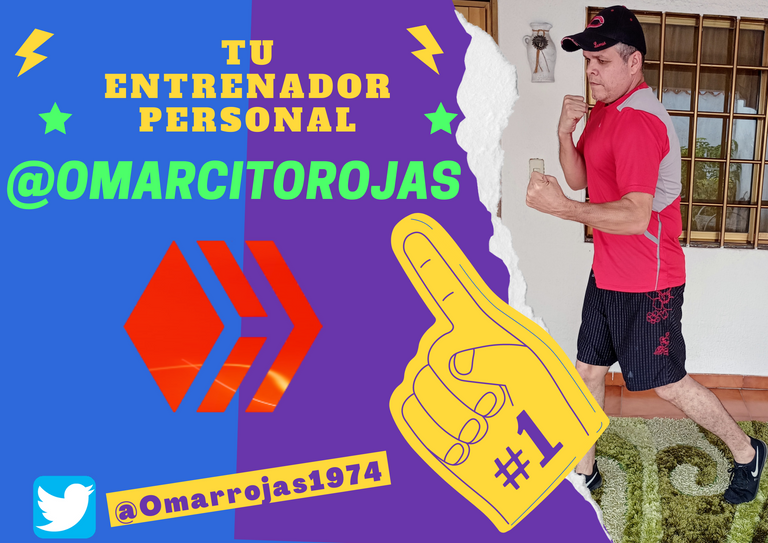 Images and video were taken by Ronmel Nuñez
Imágenes y video tomados por Ronmel Núñez
Stellar Universe background music Author @Nahupuku, @orimusic
Stellar Universo Video Intro Author @Nahupuku, @orimusic
Sorry. English is not our native language. Therefore, a web translator is used for texts in English. (Spanishdict)
---
▶️ 3Speak
---
---