Morning Run: parkrun 63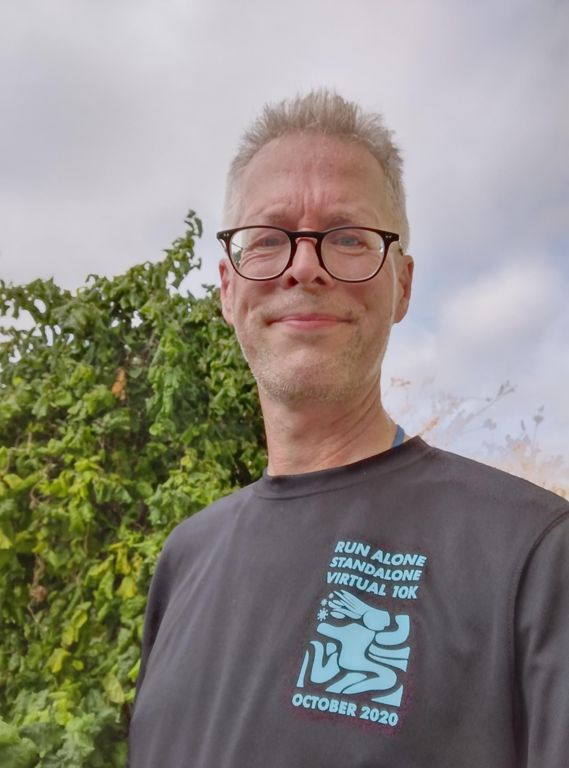 steevc just finished a 5.01km run, that lasted for 27 minutes.
This run helped steevc burn 354.0 calories.
---
Description from Strava:
It felt fairly warm as I walked up to Henlow Bridge Lakes this morning. I jogged some of it, but was not feeling like I would be running quickly.
I chatted to a couple of people including Graeme who was doing his 100th parkrun. He set off quickly, but I caught up after a lap. He said it seemed like I found another gear on the second lap, but I think I just slowed down less than he did. I passed a few other people, but there was a mass sprint on the finish straight and a few passed me, including Graeme. I do not mind as it encourages me to push harder.
I was really warm and walked half way home before a little jog.
I was happy enough to be under 27 minutes. I seem to be getting back to how I was before COVID. I just have to keep running.
---
If you would like to check out this activity on strava you can see it here:
https://www.strava.com/activities/7513656147
About the Athlete: Older guy trying to keep fit, but still hope to go quicker.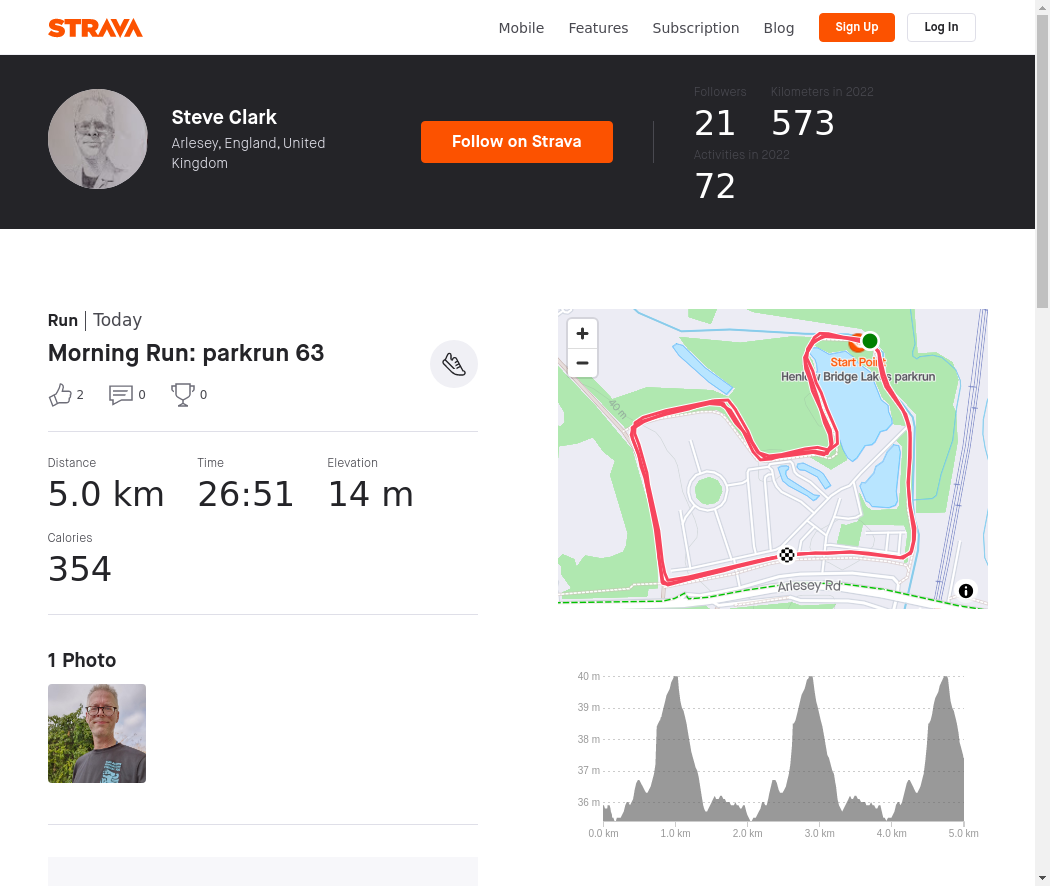 This is an automated post by @strava2hive and is currently in BETA.
---
---