Morning Run: Getting better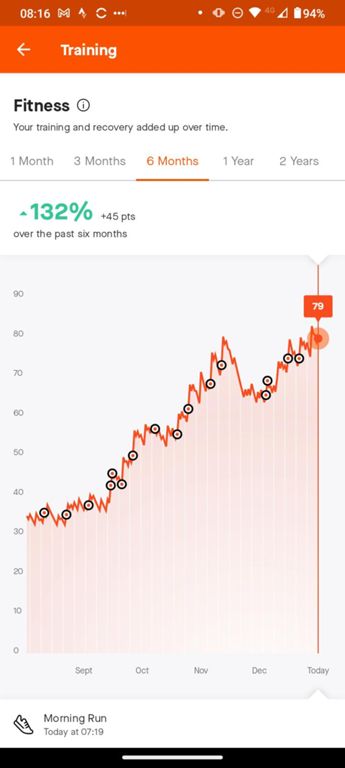 steevc just finished a 7.03km run, that lasted for 40 minutes.
This run helped steevc burn 495.0 calories.
---
Description from Strava:
I went out in a t-shirt today, but Strava reckons it felt like 1C. Mind you I could see my breath on the way back. Today was what I would class as a pace run. I tried not to take it easy on my loop up the hill and around Fairfield.
It gets a bit lighter each week, which helps me see where I am going. As usual there were plenty of dog walkers, cyclists and some people who were just walking. West Drive is well used.
I tried to keep the pace up on the climbs and I got quicker as I went on. Of course I am coming downhill on the way back, so I would expect that to be quicker.
Strava gives a 'fitness' rating based on various factors.I seemed to go into a bit of a slump in the middle of last year. I was running, but I think it tended to be 2 or 3 runs per week rather than 3 or 4 and I was not going so far at the weekends. I have picked that up a bit recently and the graph is rising nicely. I am back to where i was a while ago, but still a way off my peak from a couple of year back. Perhaps I can continue this trend to get there.
Run free and stay strong.
---
If you would like to check out this activity on strava you can see it here:
https://www.strava.com/activities/8491572649
About the Athlete: Older guy trying to keep fit, but still hope to go quicker.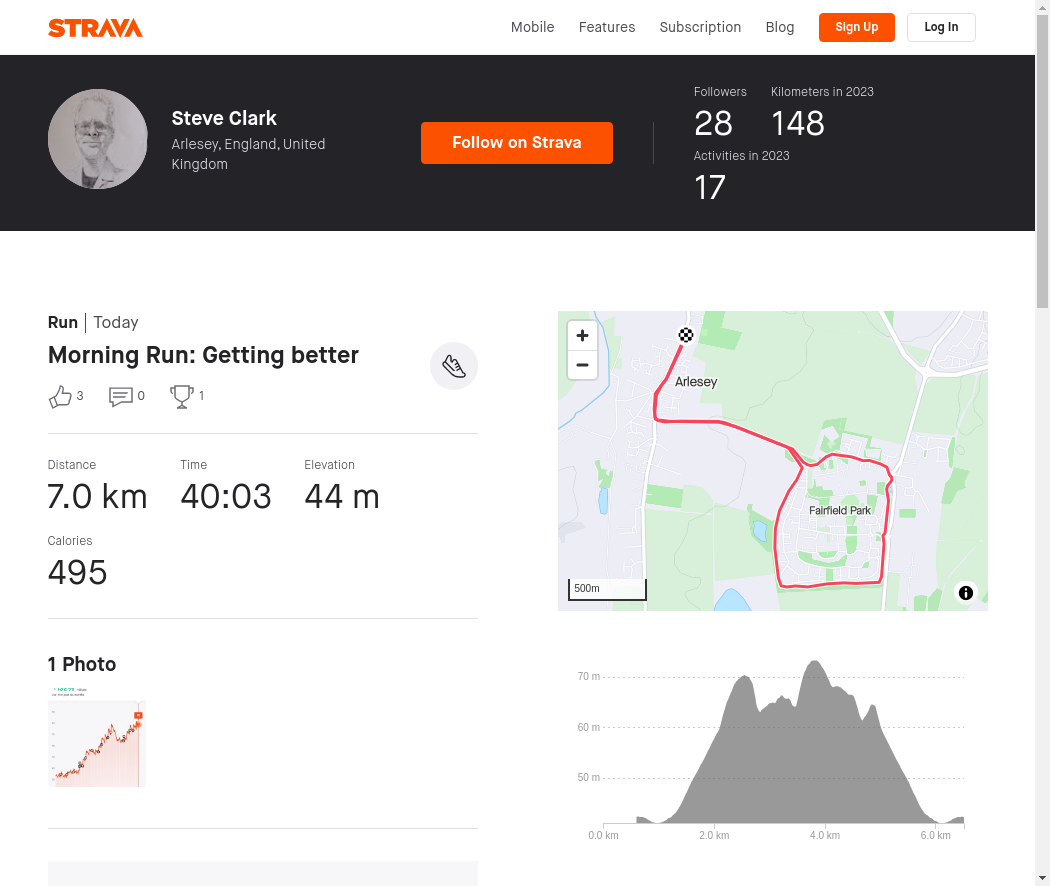 This is an automated post by @strava2hive and is currently in BETA.
---
---