Morning Run: parkrun 87 at Southsea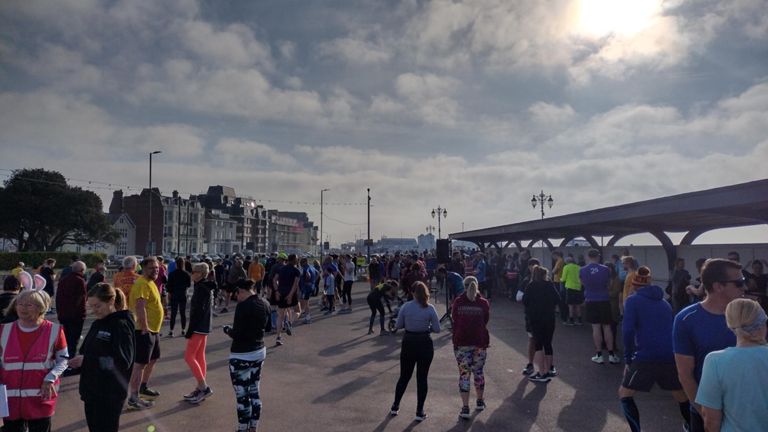 steevc just finished a 8.46km run, that lasted for 91 minutes.
This run helped steevc burn 478.0 calories.
---
Description from Strava:
We are in Portsmouth for the Easter weekend and had to do the parkrun. I have been here many times, but not on a Saturday morning.
My other half was doing her first ever parkrun and my daughter has run here a few times. We walked up from the hotel and just followed the runners. The start is by the pier and there was a big crowd there with some doing a bootcamp.
They group people by finish time, but it is still crowded as you set off same I could not go at full speed for a while. As well as all the people there are benches and lampposts to dodge.
As we spread out I could speed up a bit. After 10 minutes the leaders were going the other way. I had a few minutes to go before I turned back. When I did it was nice to not have the sun in my eyes. It is a very flat course, so I hoped for a decent time. Coming back was hard work, but I just tried to keep going as I passed some people and others came past me. I did not have much left for a final sprint.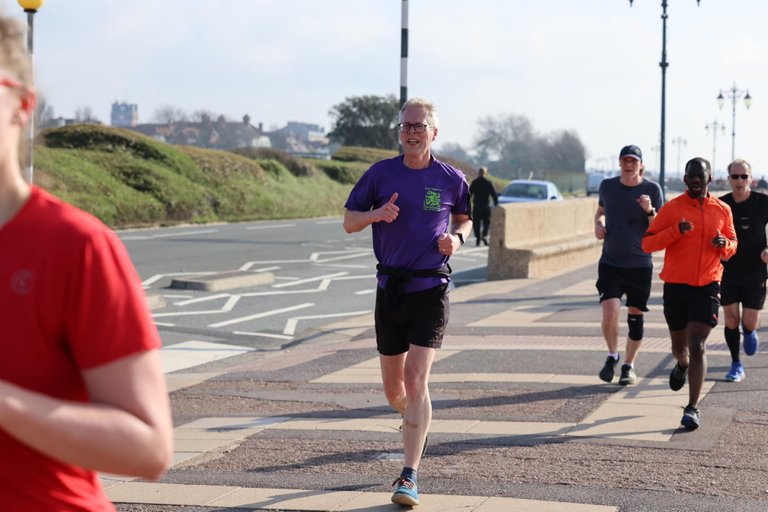 I finished 182nd of 507. That is the biggest parkrun I have done. My girls did well. I was happy it get an age rating of 61%. Not my best time, but I might have been a little quicker with less crowds.
We went for breakfast at a beach café who did a nice veggie meal. We felt we had earned it. The weather was excellent without any wind. Maybe I will do it again some time.
---
If you would like to check out this activity on strava you can see it here:
https://www.strava.com/activities/8852129955
About the Athlete: Older guy trying to keep fit, but still hope to go quicker.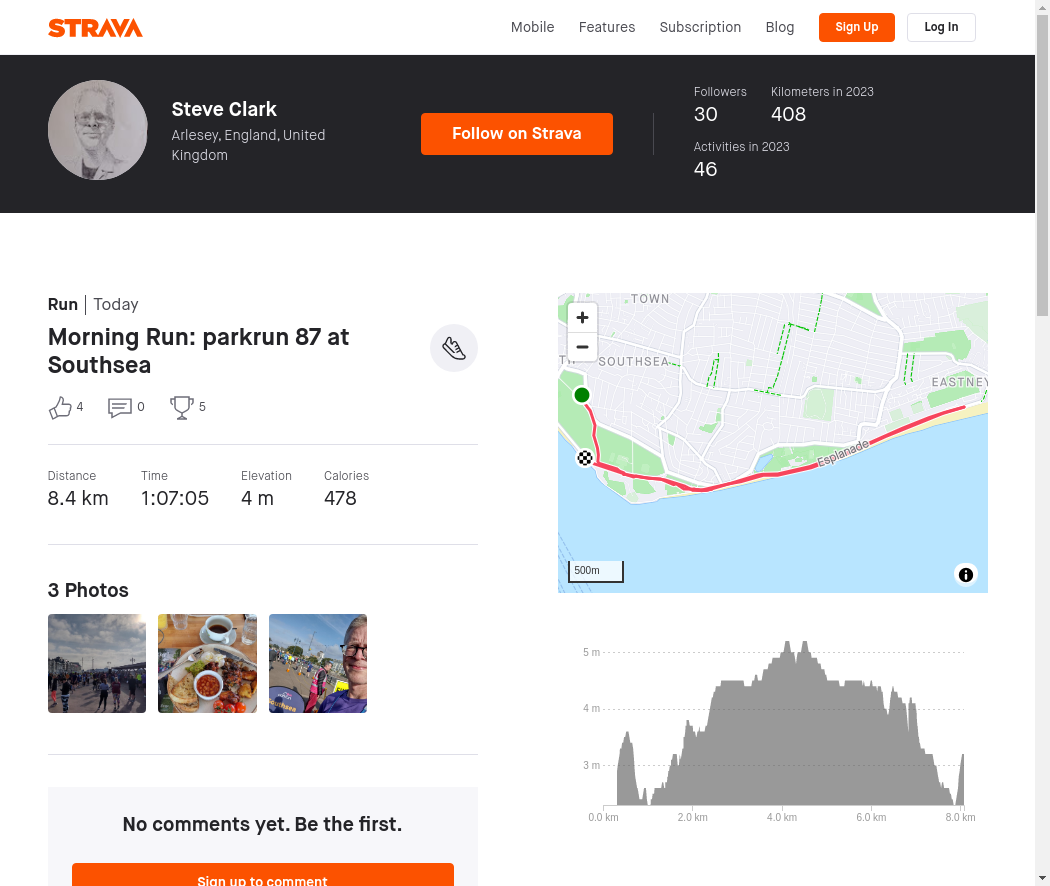 This is an automated post by @strava2hive and is currently in BETA.
---
---