Standalone 10k 2021
I just finished a 10.02km running that lasted about 0hh:54mm:0ss !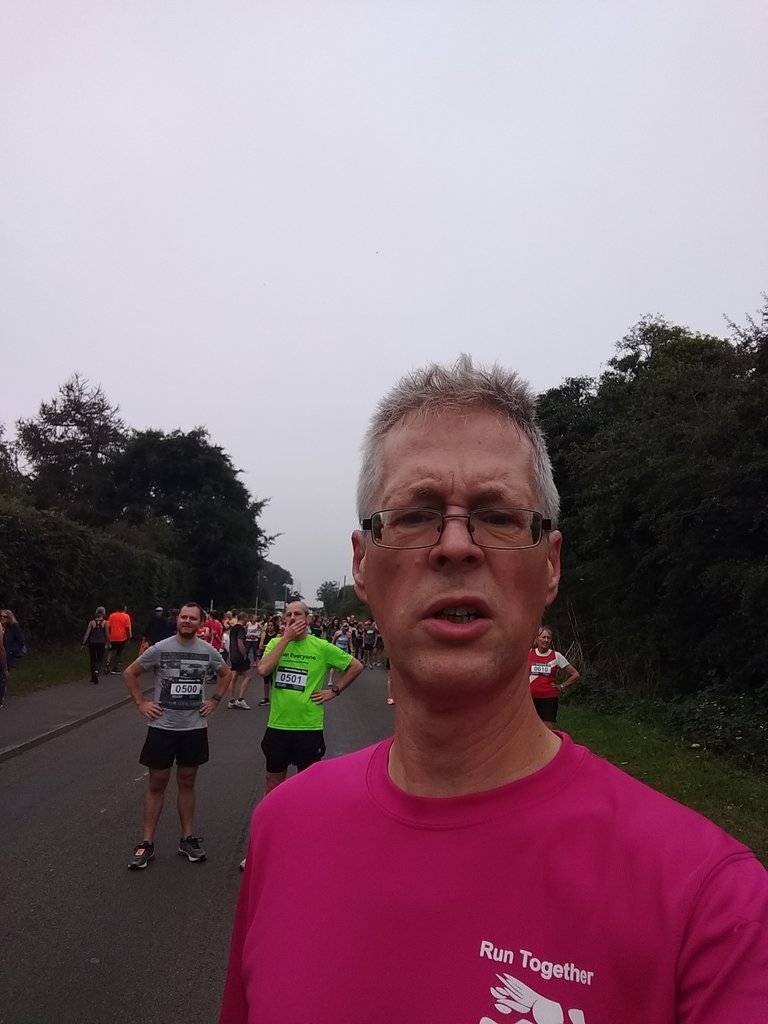 This is the local event I have done the most times. It was done as a virtual run last year, but is back now. This is my first event apart from parkrun in a long while. Happily the weather was good for it being overcast, but dry.
I cycled over there a little later than planned, so I did not have much time to recover from that. The start area was quite spread out with signs for predicted finish times to group similar runners. Whilst waiting I met Chris from the local Facebook runners group. I said I would be happy with 55 minutes and he was hoping for a little slower. He suggested we pace each other.
When the race started we had to go a way to cross the start line where I started my watch. The first stretch is downhill, but I was keen to not go off too fast as there is a steep climb just after that. Chris was going well., but I decided 5:15/km pace was a little too quick and let him go. It is nice to run along empty roads which the traffic has to wait. It is a little disruption once a year.
I tried to keep around 5:30 pace, but was doing a little better some of the time. The course does go up and down a bit, but I seemed fairly strong on the climbs. Just before the half way drinks station I saw Chris walking and tried to encourage him to keep going. We grabbed some water and I tipped some over my head to cool down a little.
From there is was onto the bypass where a small strips is coned off for the runners. I started leaving Chris behind, but I was feeling pretty good and wanted to see what I could do. That bypass stretch goes on for a while ending in a slight climb to get onto Hitchin Road. I managed to pass a few people along there. Hitchin Road is pretty long and goes up and down a bit to test your tired legs. All the way we were being cheers by marshals and spectators.
Eventually we turned back onto Wilbury Road where the start is. On the corner was a samba band bashing their drums to spur us on. I saw a friend along there whose shout gave me a little extra energy. Going down the hill again I was struggling to get more speed, but once we turned into Standalone Farm a guy came storming past and I decided to go for it. I sprinted the last 100m or so. I stopped my watch on 54 minutes, which was better than I had hoped for. I have had an SMS with my time, but I assume that is the gun time.
The finisher shirts are white this year, so that is another for my collection. I never need to buy running shirts. I saw another friend who had finished just ahead of me and waited for Chris to finish. They have some running gear and food on sale at the farm, but I never take any money. Then it was back on my bike to ride home. The ride was okay and my legs still had some energy.
Strava has this as my quickest 10km, but I have done this race quicker before I started using it. I am very happy with my result anyway. It is a very well organised event.
Run free and stay well.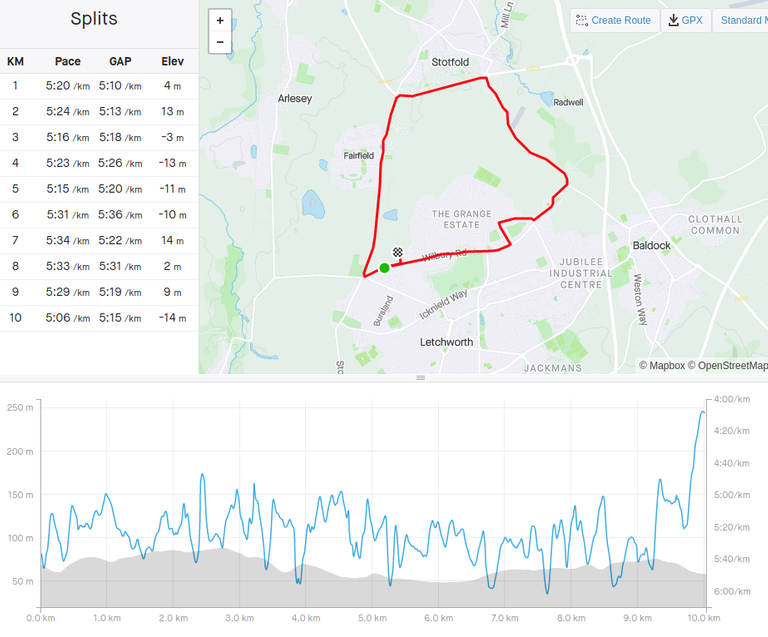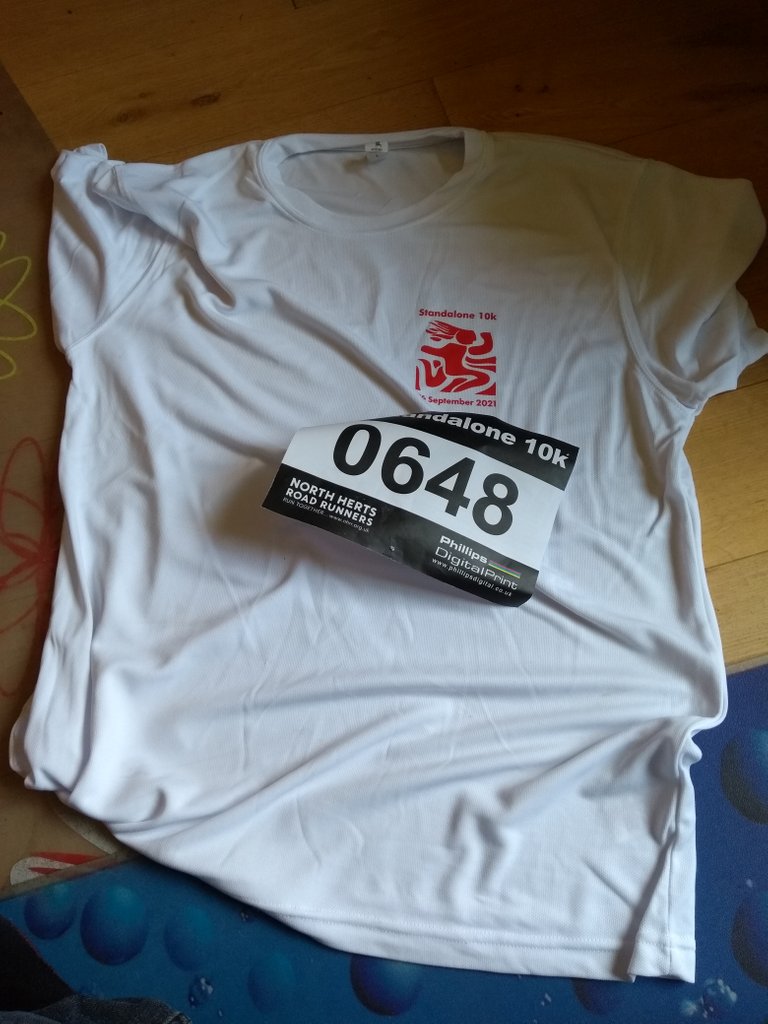 Check out some detailed info at my EXHAUST page
Join me in testing out EXHAUST!
---
---