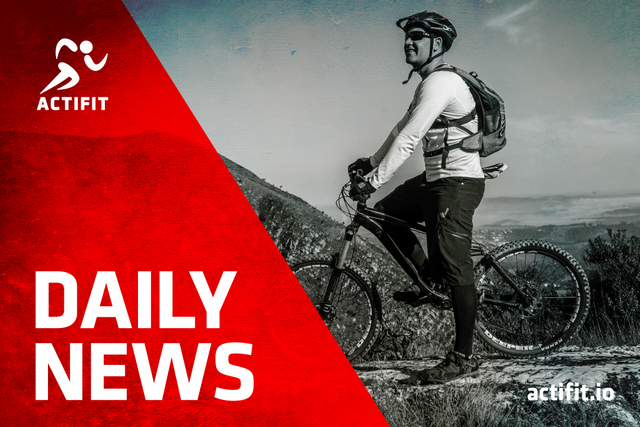 Announcing Actifit Market Soft Launch!
We are proud to announce the soft launch of the first real use case for our AFIT tokens (in addition to AFIT exchange to STEEM), whereby you can actually spend your AFIT tokens in exchange for a product or a service.
Actifit Market is now LIVE!
The Actifit market is where service/product sellers can actually offer their services/products to users who have earned or bought AFIT tokens.
We are starting off this functionality on a small scale, and have included 4 items as part of the available services.
The process is quite simple, you can now visit the market from the top menu bar

Or from your own user menu while logged in by using the "Spend AFIT" link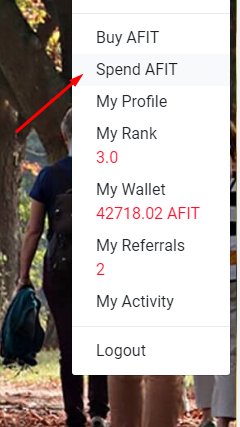 From there, you can buy any of the items listed.
The first item listed is an ebook by @theycallmedan, author of the amazing body transformation book. Dan decided to give a special treat for anyone purchasing the book, whereby every purchase of the book will actually make you eligible for earning an upvote by Dan.
Once you make the purchase, leave a comment to this post, and Dan will give you a nice upvote on top of that !
The other items are actual consultation sessions with the three fitness/nutrition professionally certified consultants we have onboarded as part of our Actifit market, who include @wil.metcalfe and @plantstoplanks, both of whom are well known to our Actifit community as amazing trainers, but also @dietwithdana, a professional dietition who was very excited to join in our soft launch.
While the ebook is instantly downloadable, the booked session will need to be coordinated after purchase as they are online sessions.
Once you book the session, please head over to our discord #consultation-session-booking and we will assist in the coordination for your online consultation session.
To guarantee our user experience, the cost of the consultation session is put in escrow for 30 days, following which the funds will be released to the trainer/nutritionist.
The ebook pricing is directly paid out to the author without escrow.
10% of the AFIT pricing of the product/service is being set aside as profit to Actifit for running the service.
This is a soft beta launch of this market service, and hence other improvements and added functionality can be expected down the road.
Meet Your Trainers/Nutritionists!
We are taking great care in choosing fitness and nutrition consultants to be part of the Actifit journey and available service.
To give you more access and more info about the different consultants available on Actifit, you can also find them listed on a direct link page, enabling more info about their professional expertise and certificates.
This page is also accessible via direct links for the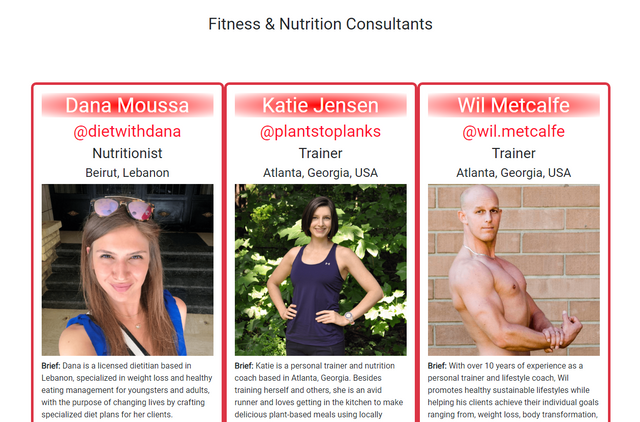 Not Enough AFIT?
If you do not have enough to cover the cost of service/product, we have made it quite easy for you to buy AFIT tokens.
You can either click on the buy option, and it will give you the option to buy AFIT tokens, or you can simply use the Buy AFIT from the user menu to buy more AFIT.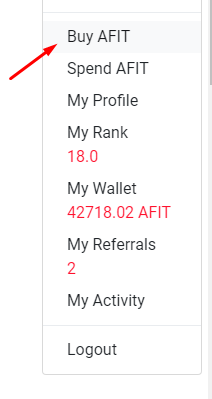 Alternatively, you can also buy AFIT tokens on steem-engine and move them over to your actifit wallet
Android Full Upgrade V0.6.2
As of today, we will be fully enforcing all Android users to upgrade to the newest and latest version Actifit v0.6.2.
The idea is for all users to benefit from all the new and added functionality and visual improvements of the app.
So if you haven't gone through the upgrade, make sure to do so now.
You will be notified within the app that you cannot post until you upgrade, so simply go to the playstore and grab the latest version
Top Daily Actifitters
Our latest voting round included 827 rewarded reports.
This is definitely the largest ever voting round we've had, although this is partially due to longer waiting time due to bigger consumption of our VP.
Below are the top 20 actifitters from this round. Well done guys !!
A kind reminder to all actifitters: some versions of esteem app still cause issues when used to edit your reports, via removing essential info Actifit uses to identify proper reports. This prevents related reports from receiving rewards.
Until this issue is officially fixed via the esteem team, we advise that you use other Steem interfaces for editing, including our own actifit.io, steemit, busy or others.
Doubled UP Rewarded Actifitter
Today's Random Double Up Reward went to @erikklok!
This lead to doubling up the AFIT token rewards and the STEEM upvote value.
Congrats! & Don't forget to claim your "Lucky Doubled Up" badge on your actifit.io profile page.
| Rank | Actifit Member | User Rank | Activity Count | AFITs Rewarded | @actifit Upvote | Post Link |
| --- | --- | --- | --- | --- | --- | --- |
| #1 | @erikklok | 26.5 | 23089 | 114.25 Tokens | 0.81% | post |
Will your rewards get doubled UP tomorrow? :)
Our Newest Actifitters
In case this is the first time you see this section, essentially it aims to introduce new actifitters to our amazing community.
During the last voting round, we were happy to welcome the below new actifitters, joining more than 2,500 unique users who had posted an actifit report.
Our recent joiners are: @cecesan96, @son1001, @hokkaido, @inaction, @xiaoq.sports, @exyle.actifit, @gvkanten, @sione, @dray91eu, @knowledges, @am24it1, @riosjnicolas, @adoore-eu, @fatherfaith, @samest, @tezzmax, @xamir5, @drishtipoonam, @sau412, @doveyan, @stellastai and @hassanabid.
Feel free to check out their recent reports and welcome them to the Actifit community!
Delegation Status
Actifit continues to receive amazing support by the community. We would like to extend our thanks to everyone who is continuously supporting Actifit.
Below is the recent delegation updates' list:
@dailyspam(11 SP)
@faraz33(1,000 SP)
@zohaib336(2,150 SP)
@hungryanu(20 SP)
@runridefly(1,380 SP)
@bluengel(534 SP)
@empoderat(40 SP)
@actifit-peter(1,015 SP)
@krevasilis(960 SP)
@pjansen(95 SP)
@praditya(50 SP)
@kstop1(50 SP)
@russia-btc(600 SP)
@abdulmanan(3,000 SP)
@oldtimer(20,001 SP)
@moeenali(100 SP)
@lucky2015(1,000 SP)
@tattoodjay(500 SP)
@fitnessgal(65 SP)
@ervin-lemark(3,150 SP)
@shauner(1 SP)
@axeman(3,700 SP)
@aamirijaz(1,360 SP)
Thank you to all delegators for the wonderful support! To see the list of all our delegators, check out actifit.io/delegators
The amount of delegated SP has a large influence over not only the daily/weekly delegation reward, but also on the amount of rewards the actifitter receives on daily reports, as it constitutes a key element in User Rank.
Which is why being an Actifit delegator now has more influence on your rewards, coupled with number of AFIT tokens and other factors highlighted before.
Delegators share a max cap of 100K AFIT tokens according to their delegation amount, and also earn a 5% beneficiary reward from actifit posts' beneficiary earnings.
We are appreciative of more delegations to be able to better award actifitters and support our project, so thank you for doing that !
When you are looking to increase your delegation, you need to use the new total amount as the delegation amount, and not only the increased amount. Otherwise only the new amount will be used, and the remaining amount will be undelegated.
---
@actifit Team

To delegate to Actifit, you can use any of the following links:
10SP, 20SP, 30SP, 50SP, 100SP, 250SP, 500SP, 1,000SP, 5,000SP, 10,000SP, 20,000SP, Custom Amount
Make sure you have at least 15 SP left on your account.
consider voting for Actifit as witness

Our Top Delegators
An additional big thank you to some of our top supporters
@goodnewworld | @freedom | @sepracore | @fitat40 | @julialee66 | @onealfa | @binance2 | @@@oldtimer | @selfvotejustice | @supergiant | @taskmaster4450 | @dmoons.kim

Our wonderful ambassadors
@akomoajong | @alexvanaken | @ervin-lemark | @flauwy | @jaraumoses | @jasonshick | @rosatravels | | @toocurious | @pearlumie

Our amazing moderators
@alfamano | @alokkumar121 | @ashikstd | @ciuoto | @ckole | @definethedollar | @katerinaramm | @kpreddy | @priyanarc | @rabihfarhat | @pjansen | @thereikiforest | @vishalsingh4997 | @sumit71428

Haven't downloaded Actifit yet? download it from the playstore or from the app store and start your journey to fitness and rewards!