Rabona - Seasons 15 and 16 - League 2, Upgrading Stadium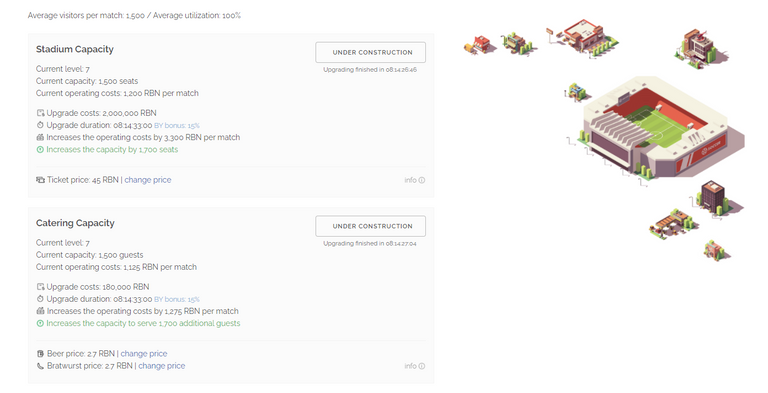 ---
Season 15, League 2 - Final Standings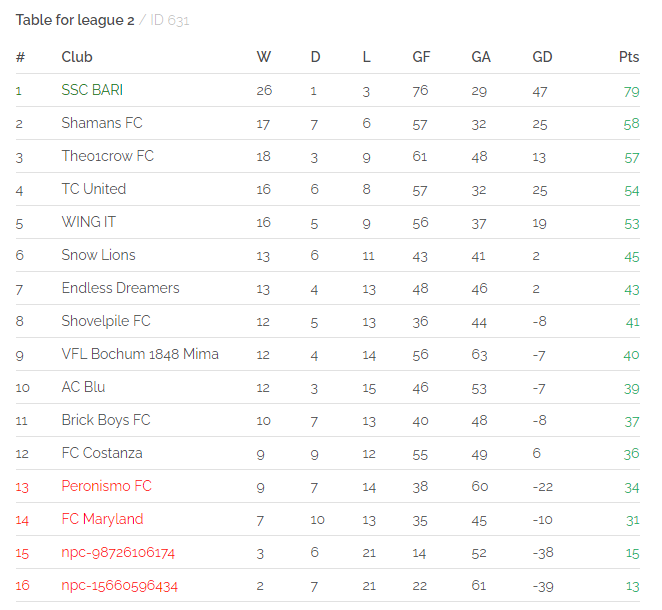 Snow Lions had a 47% winning percentage.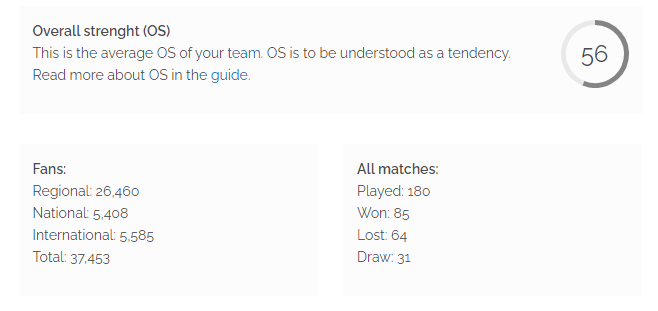 Meet the team. The best player is officially a goalie yet he plays in the midfield.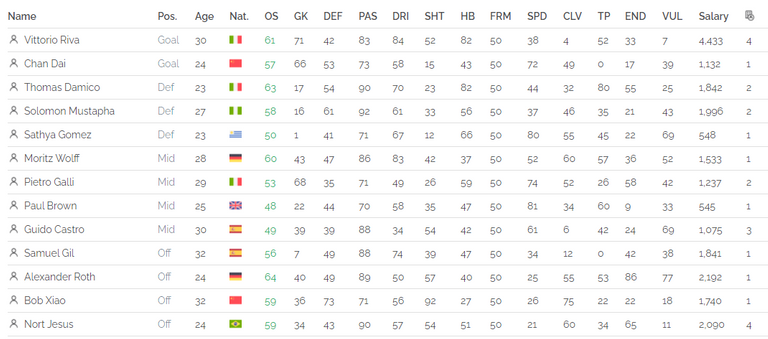 Since I finally invested in buildings the season had a positive financial outcome.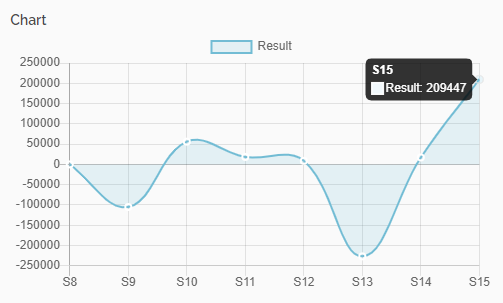 ---
Season 16, League 2 - After 26 Matches Played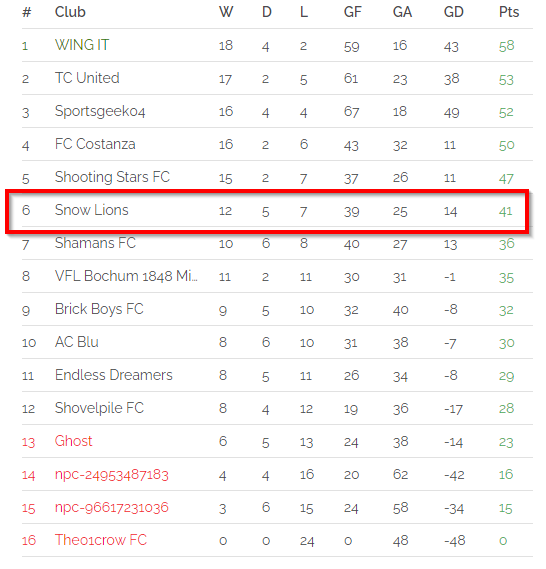 Investing in the stadium and other structures, bringing them to level 7 mostly. See cover photo.
I bought 2M RBM for 17 Hive. The ROI is 54 matches or almost two seasons. We are talking about $2.4 here.
I am quite happy to linger in League 2. Not hurry for the promotion yet.
---
12.01.2021 - Rabona - Snow Lions Playing In League 2 For Last Three Seasons
27.12.2020 - Rabona - Season 12, Two Matches Left
19.12.2020 - Rabona - Season 11 Ends Soon
18.12.2020 - Rabona - Kicking Some Ball In Second League
05.12.2020 - Rabona - Setting Line-Up For First Match
04.12.2020 - Rabona - Before My First Season
29.11.2020 - Rabona, I am in
---
Must read introductions and instructions for the beginners, masterfully prepared by @jelly13:
---
---
Disclaimer
This article shows my actions and ideas. It is not to be taken as financial advice. Do your own research and make your own decisions. Of course, we can help each other.
Links marked with * are affiliate links. If you use one of them to join an offering we can both gain. Again, the decision is yours. Yet, you can trust me that I only promote what I use.
---
Better and better
Posted Using LeoFinance Beta
---
---